Chairwoman Eliza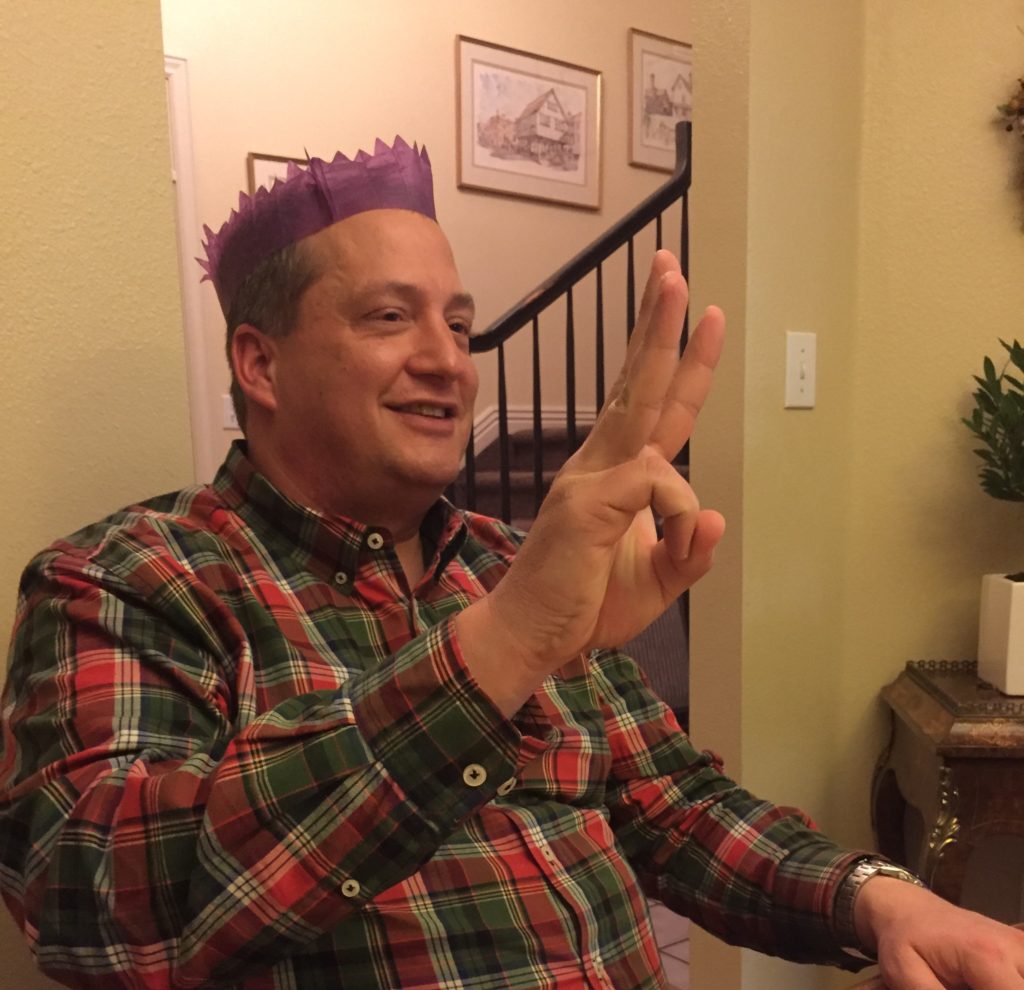 Last night, after a yummy New Year's dinner and the opening of English Christmas crackers (and a quick round of charades prompted by the contents of our crackers), we had our first family council of 2017. The hilarious part of playing charades with our children was that when I made the sign for "movie" the way we used to growing up, my children looked at me saying, "What are you doing?" And when I made the sign for "syllables" they did the same. Haha! Love those moments when you realize that something you did as a child are is the norm anymore, and your children wonder what planet you came from.
On that same note, I substituted in nursery yesterday at church, where I got to hold an adorable, sleepy 1-year old in the rocking chair. She was holding a play cell phone, and I was holding another, and I started to make a phone ringing sound as I had when a babysitter growing up and a young mom, playing phone call with her. But "brrringgg" is not what children might recognize as a ringtone these days, and the absurdity of the moment just made me laugh out loud! How do you even make a ringtone sound for the hundred or so that exist? Haha. Guess those phones just needed batteries. Funny old mom!
I really loved reviewing the year as we ate dinner. Starting with January, we recalled the blessings and events of the year. It is amazing what the Lord does in one year's time on an individual and family basis! We had change and growth ranging from Nate returning from his mission to Julia graduating, from Peter and Lane going together to Scout camp and getting eaten alive by biting flies to Lane, Nate and Peter going on their week trip back east to see church and national historical sites. We remembered Julia's high school graduation, Rebecca's first date and first job interview (and successive job), and returning from our family vacation one day early because we were worried about our puppy. There were other things we didn't remember that were so meaningful–such as Lane and I getting to give tours at the Provo City Center open house, many fun summer moments like the triathlon, and Peter starting hockey–that were significant in our lives. We recalled how December was the best month because of what we felt and experienced doing #LIGHTtheWORLD every day.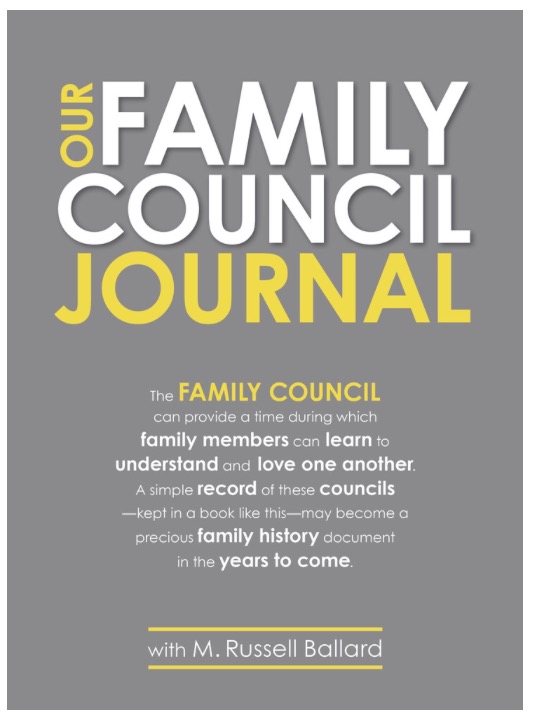 After our dinner "year in review" and fun crackers charade, we pulled out a new book that Lane and I gave each other for Christmas. (We both gave it to each other, so we are keeping one.) In the beginning of the book, Elder Ballard suggests that famly councils are when parents should do more listening that they do talking.😳 This is something Lane and I can improve upon, so Lane invited the children to share with us their concerns, questions, and other topics they would like to discuss. He asked for a volunteer (Rebecca) to take notes in the book. She made a list of the suggestions, and then we discussed them. We discussed finances and taxes, what we might want to do next Christmas, and how we can incorporate #LIGHTtheWORLD into our everyday life this year. We also talked about our new bathroom cleaning rotation (no one brought that up, so I stepped in and mentioned it 😉) and voted on whether we should switch jobs monthly or weekly. The vote was 3 to 1, (we only had those living at home/cleaning that bathroom vote) with the majority ruling in favor of monthly rotation.  Tub and toilet cleaning for a month. What fun!
When discussing Christmas, we saw that Eliza had a particular desire to lead the committee on deciding what special project we might undertake next year, so Lane appointed her chairwoman over that effort. Being the ham that she is, she relished her new title ("Can we have family council EVERY week?"), and we might just be calling her that from now on. Sarah is head of our #LIGHTthe WORLD effort that on which we will decide next week.
It was a great way to end a wonderful Sabbath, the first day of 2017.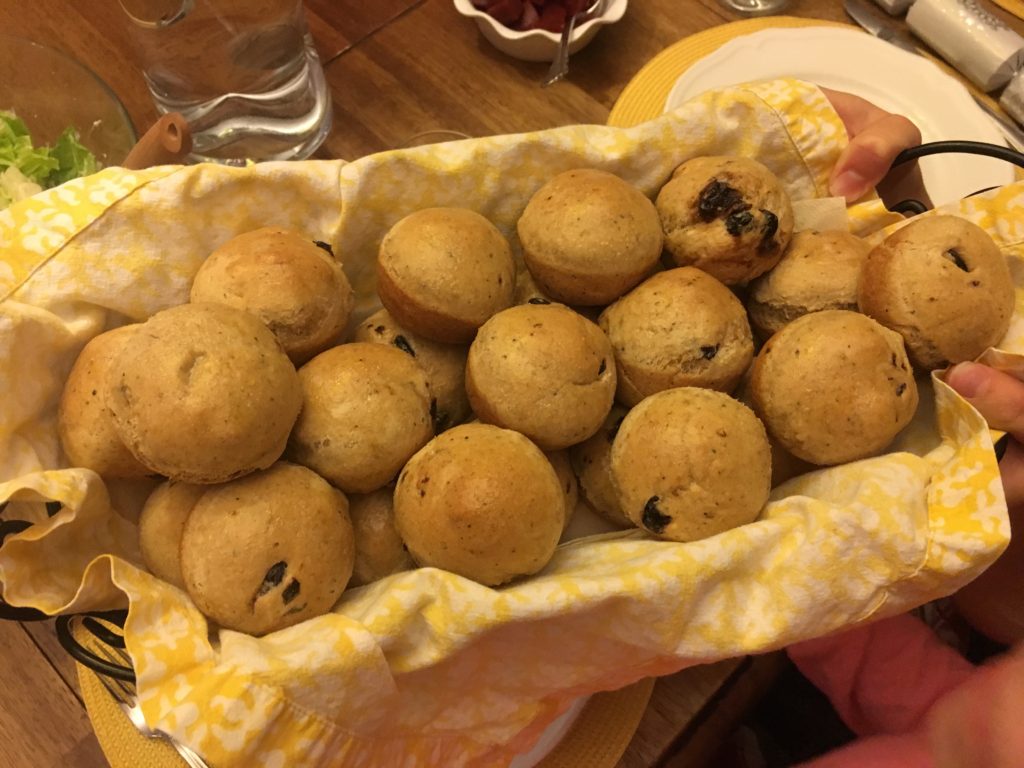 Note: Dinner last night was baked ham and whole baked sweet potatoes, thyme corn, Caeser salad, leftover mashed potatoes, and cherry cardamom rolls, hot from the oven. Yum!
---
---