Christmas Card Greetings!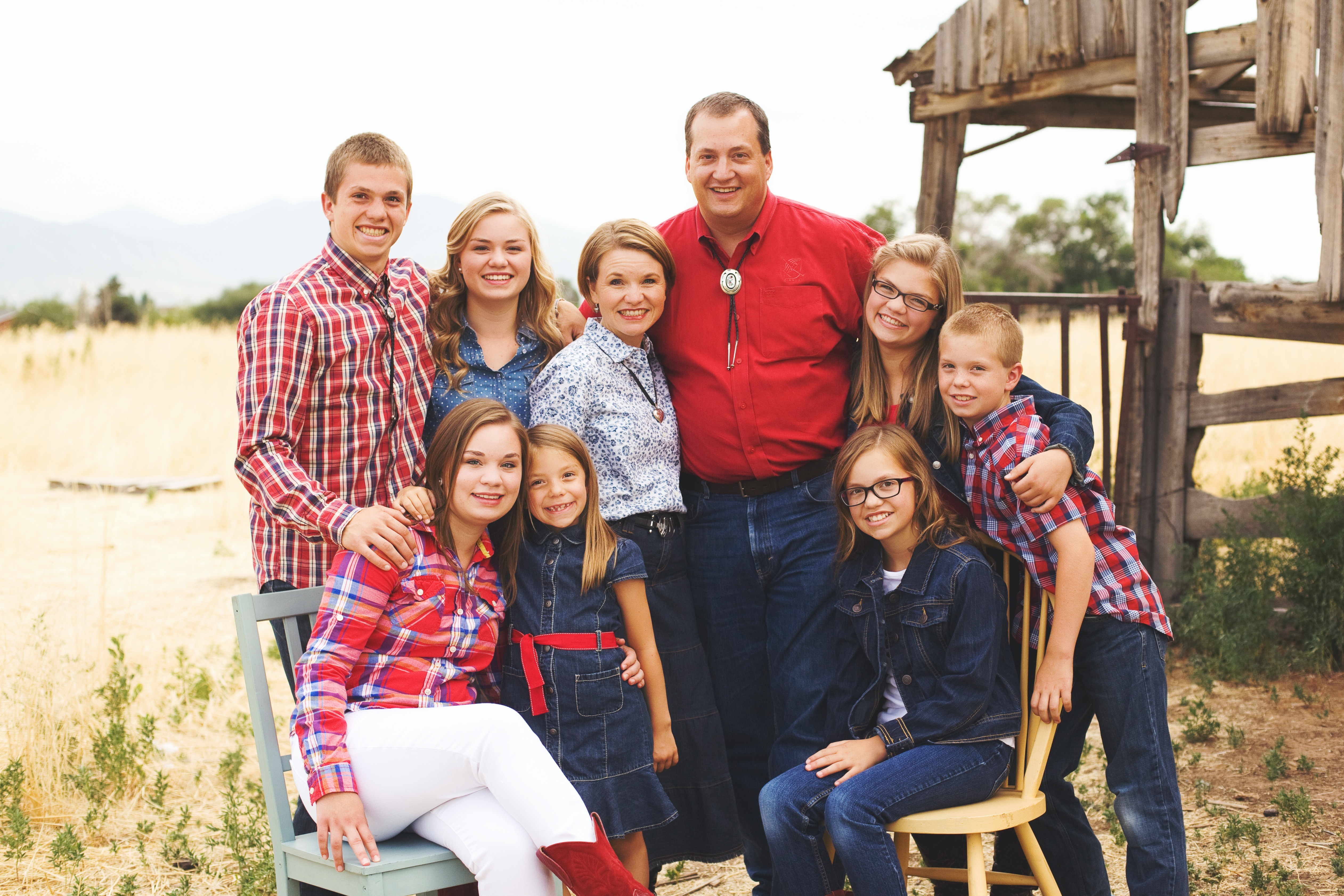 Here's the 2013 Livingston "Christmas 'Wrap'" for you–a short version (for those with short Christmas letter attention spans) or a longer one with more pith (for those who like to savor the details):
Anna's jump-roping's no fake. Watch me jump with no mistakes!
Liza jumps on dancing feet, but tapping toes are NOT for Pete.
Pete-O's slick on ski's instead. Hope those jumps don't leave him dead!
Just in case, Sare's on the job. CPR for a heart throb.
Heart throbs?  We'll say Lulu's great to get asked out on a date.
Dates for Nate? Nope, to Peru he will go and return in 2!
Two,*, too, for Bex, who loves those tunes and building robots for the moon.
Oops! No moon-trips, just a pool in which the bot will walk. How cool!
That's the sum-up of 20-13.
Hope your Christmas is mighty keen!
*Two choirs
Anna (8): Jump rope chants are top of her list! "Cinderella dressed in yella…" She got BAPTIZED and performed in a concert on Temple Square, scoring a new dress AND a paycheck from the deal. Double surprise! Her favorite activities of the year? Late nights on Fridays with friends or Sarah. I (Liz) am her Primary teacher, which she actually enjoys. Mostly. (Lucky for me!)
Peter (10): Built a go-cart in his woodworking class. That pretty much made his life! Unfortunately, it broke. CRISIS. He fixed it. Hooray! He actually ties Anna in sociality but to his chagrin is spending the bulk of his after school hours doing lots of homework in his new, challenging class this year. NOT his favorite, but he LOVES the teacher. Aside from Scouts and soccer, his other highlight was learning to ski. He's TOTALLY looking forward to more slope time with Nate again this winter!
Eliza (12): Dancer at heart. Loves Irish dancing and dreams of taking ballet. (Another year, another driver, another budget.) She loved swimming with friends earlier in the year and wishes she could do it all: swimming, dancing, musicals at school….She also LOVES being with friends and recently spent an entire Saturday baking bread with them. She, Peter and Anna are all doing piano pretty much against their wills, but they are making progress, and SOMEDAY they will be grateful. (Right? That's what everyone tells me. That's what I tell them. Gotta be true.)
Rebecca (14): Strumming the guitar and singing in her school choir and a non-school audition choir or at the piano or hanging with friends on a Friday night.  We had the cool experience of going to a recording studio with her audition choir section so they could record a CD. I can't wait to hear it! (I was supposed to pick it up today. Didn't get there. Story of my life.). She performed in the same concert on Temple Square with Anna, which was the best way for our whole family to start the holiday season. She can't wait to be in a school musical, hopefully soon!
Julia (16): Here it comes: the big 16, and Julia has been livin' for it! She begs to drive any chance she can, and dating? Let's just say that's also at the top of the list. After giving into her inner swimmer, Julia has been happy as a clam (No! A dolphin!) swimming with the high school. And hanging with friends. Do we see a pattern here? Loving our friends! She also loves to be with Sarah whenever she's back home. She's still playing flute and piano and hopefully will get to learn the piccolo this year. Can we do another instrument?
Nate (18 in January): Went to the high school rugby National Championship in Indiana last spring with him team, and they took first place. Some SWEET rugby playing! They are all brothers! Nate was THIS CLOSE to enlisting in the National Guard when he felt that an LDS mission should come first. So he's trading rugby cleats and combat boots for Sorels (just like mom and dad wore on their missions!)* and will head to Peru this March, after he graduates early from high school in January. Let me tell you: doing two semesters in one has not been a party. But he's up for the task. He's also working part-time to earn money for his mission. We're proud of him for how hard he's working to pull it off! He especially has enjoyed serving on helping lead the Boy Scouts, serving in the student council at school, singing in the school assembly, and cutting out snowflakes.
Sarah (19): Sophomore at BYU, finally landed on her major (PD BIO. Translation anyone?) She was going to do music (like Grandma M.), then Econ (like her dad and Grandpa L.), but both of those weren't quite working out for where she really wants to go: med school. She has been double-dosing life (like Nate) this semester since she decided to become an EMT while going to school. It's been pretty intense, but we're  proud of her for going for it. Tough girl! She'll be done before Christmas. SOMEONE is going to sleep in a lot over vacation–and she's earned it.
Liz and Lane: The usual. Work, home, church, community stuff. I started up this blog just over a year ago. It's my outlet. It's not like I need another thing to add to my list; it's simply therapy. Lane is working harder than ever to try to find a way to meet this economy and our family's financial needs in the middle. He's also up to the double-dose challenge, even if it means some more grey hairs.
Life is so good. We feel so blessed to work hard to try to help our children with their adventures. We are so grateful to our children for being patient with us, and we sure try to be patient with them. All in all, it works out. It works out because things have a way of doing that (Thanks, President Hinckley) and because the Lord helps us. We couldn't do it without Him.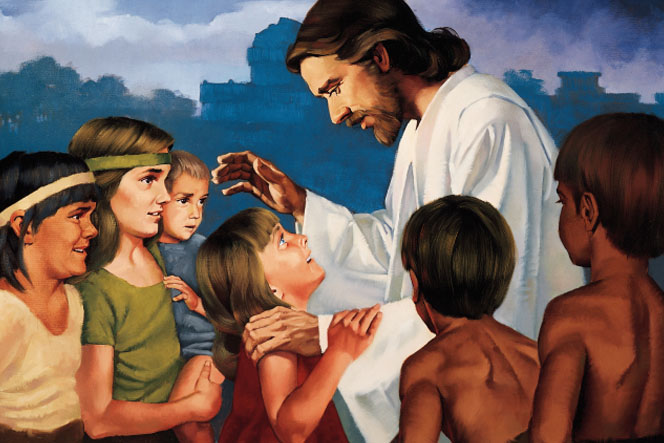 We're SO grateful He chose to come to earth. So grateful to be a family and to be friends with you! Thank you for all the ways you bless our lives!
Merry Christmas!
The Livingstons
*OK, Liz technically wore fake Sorels, but they look the same. Never knew Sunday dresses went with honkin' snow boots…)
---
---