Christmas on Exeter Street (or, "Welcome! We've got room on the mantle.")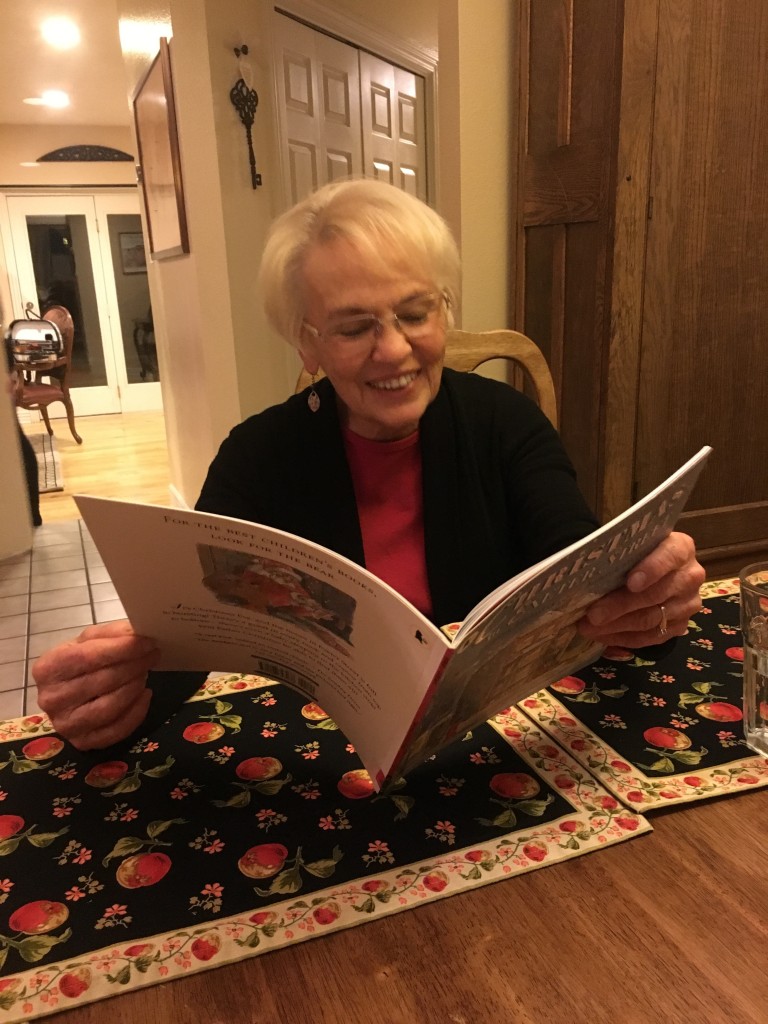 We were finishing up dinner last night when Sarah made a comment about how someone could sleep on the mantle if we needed extra beds, a reference to Christmas on Exeter Street, a book we have loved ever since we read it first. This charming story invokes the true spirit of Christmas by welcoming in all who come seeking shelter in this loving home, where the hostess makes beds for all* in sinks, in cupboards, on windowsills, and yes, mantles.
Of course, it's a little tongue-in-cheek. But it's wonderfully fun, with darling illustrations, and my mom, reading it for the first time, enjoyed every page.
I just relish moments of sharing a good book! Picture books, chapter books, novels, poetry, songbooks. Such a joy in our lives!
*The most touching true story of people making "room in the inn" for others to stay is from the life of Joseph Smith, Jr., and his wife Emma, who would give up their own bed and sleep on the floor, using their coats as blankets, so that others could sleep warmly and comfortably when needing a place to stay in Nauvoo.
---
---