Clear the calendar! It's snow angel time!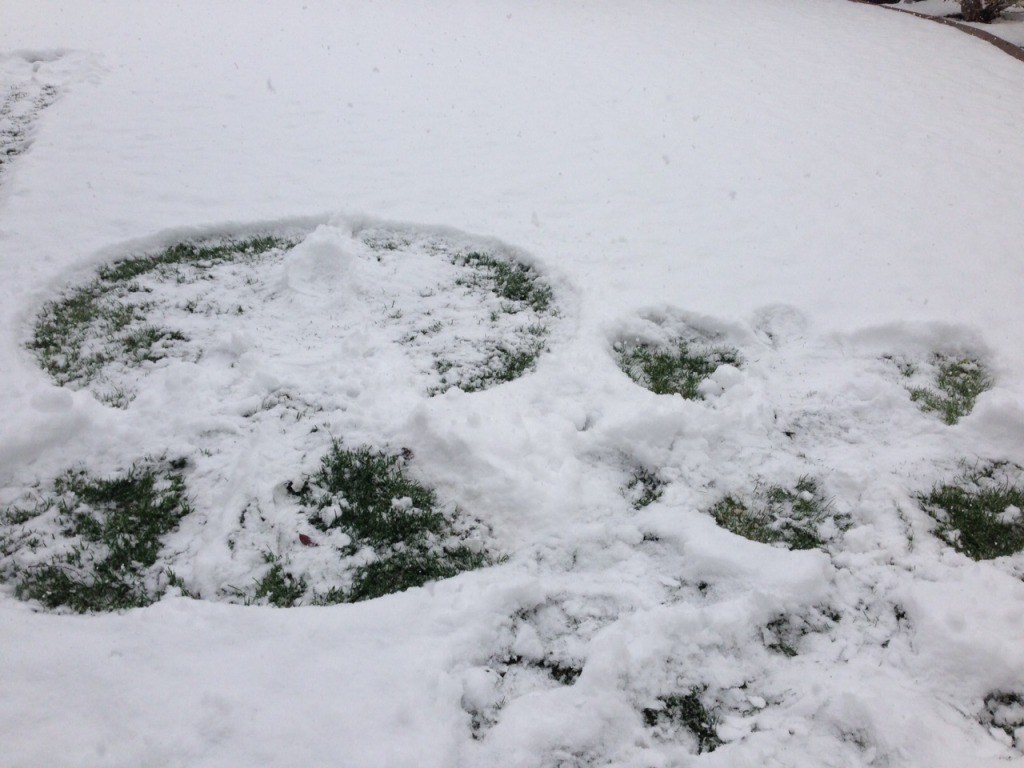 This week I got to play with my friend's 5 year old and 18-month old as my friend is recovering from her recent C-section. (I had a C-section once upon a time, and so I was so happy to get to help her!) After the warm spring 70's weather, we had a blustery day which blew in a big snowstorm. The plump flakes fell thickly the morning of my visit, and the lawn was already covered with several inches of famous Utah powder.
"Let's build an igloo!" the 5 year old chirped. Of course! My morning was free to spend as they dictated. We bundled up and stepped out into the white. 15 minutes into our igloo building, my little friend walked over to a fresh canvas of snow and fell down backwards, to make a snow angel. I realized I had not yet–after the entire winter–made a single snow angel.
And so I walked over and followed his lead.
Such fun!
Why, I wondered, as a young mother, did I not join my children outside to make snow angels more? I would have had so much more fun!
I imagine that's part of the gift of being grandparents someday: to appreciate and enjoy children (perhaps) even more than we did as parents.
"You are never too young to learn, never too old to change." Hand me the snow gloves!
---
---