Coconut curry and baked pears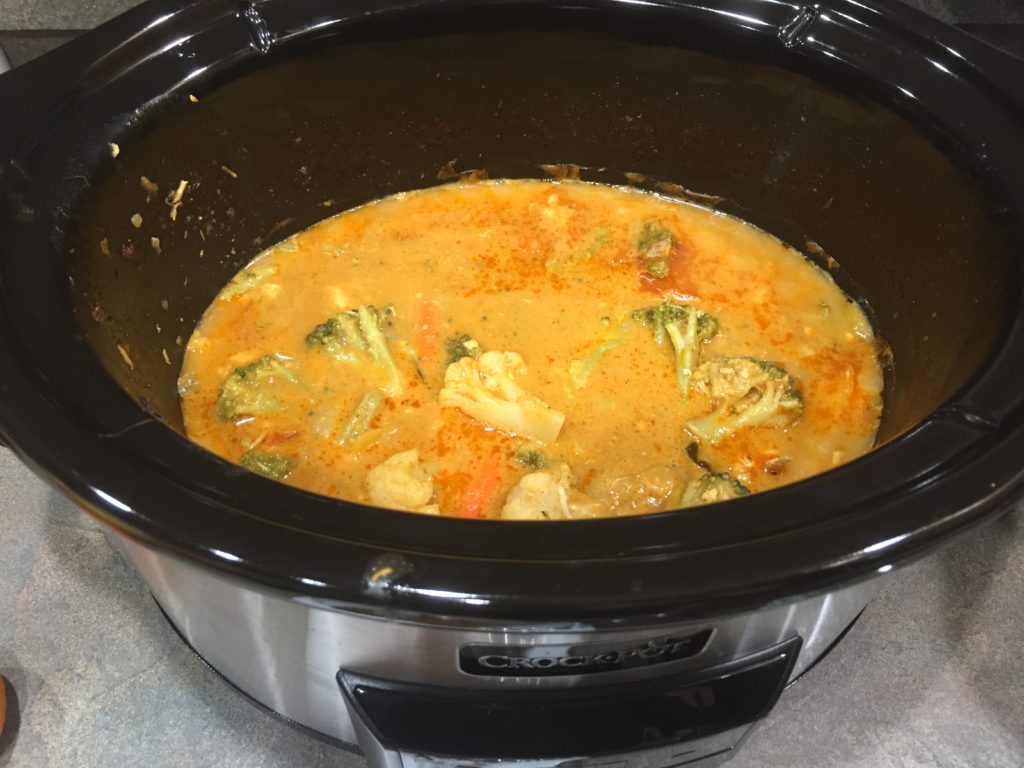 Thanks to Costco, some meals can be so easy and fast and still healthy! To make this meal, I dumped one container of Maya Kaimal's Coconut Curry Indian Simmer Sauce into the crockpot and turned it onto warm. The sauce was frozen. I added one 13.5 oz can of coconut milk and one can (including the broth) of cooked chicken chunks. I stirred it around and put the lid on. That was about noon. I let it simmer until 4 pm, when I had one of my daughters add in the frozen Normandy-style mixed vegetables that I had put into a 4.75 qt.) Pyrex glass bowl earlier in the day and stuck in the freezer. That's it. Dinner was ready to eat at 5 pm but they waited until 6 pm. The flavors were nicely simmered together.
I cooked 1.5 cups of Sunwest Organic Harvest Medley Rice in 3 3/4 cups of water in the rice cooker and turned it on a timer delay of 4 hours so it would be ready at 5 pm. We had the curry over the rice.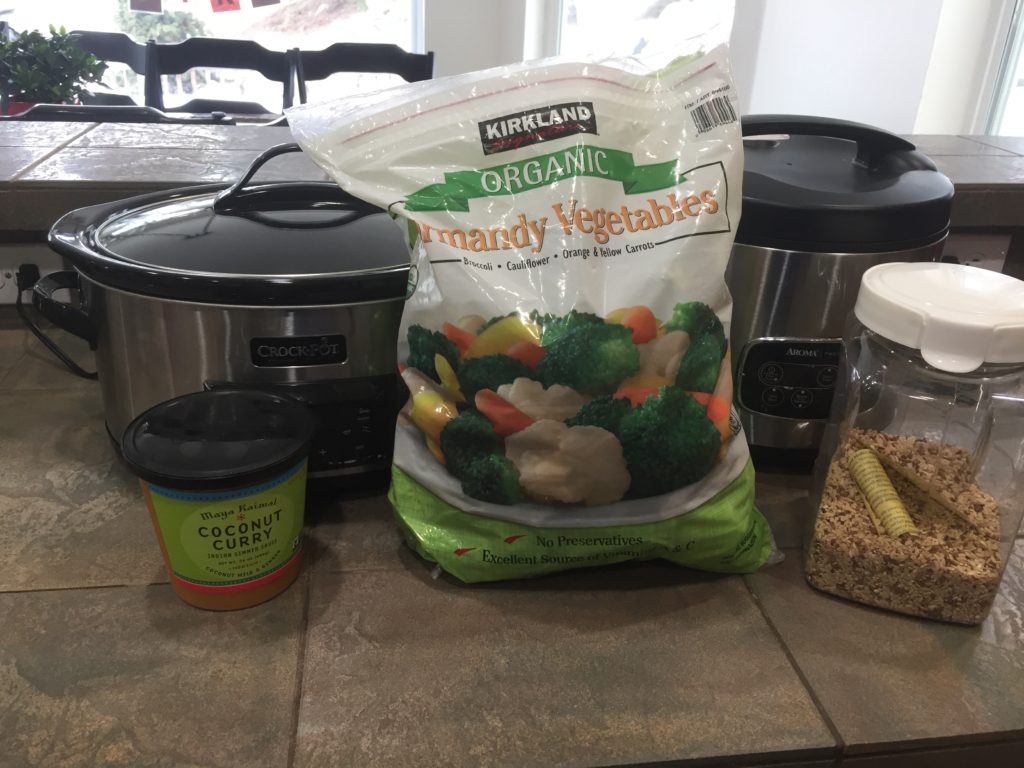 Baked pears were the final touch to this simple meal. If you have not baked pears, and you like pears, I highly recommend giving this a try! Preheat the oven to 375℉. Rinse the pears, slice them in half, remove the center (or not–they are so pretty not removed), and slice a little off the curve, if you want to bake them curve side down (Eliza made these tonight). I think they are lovely with the curve left on as well. She sliced them off so she could bake them peel side down. Put some slices of butter in the pan and melt if you want (Eliza didn't); lay the pears on top of melted butter. Pour a little sweetener/syrup on top (she used real maple syrup, but you can use agave syrup, honey, apple juice and sugar, etc.) and then sprinkle with freshly ground cinnamon and nutmeg (or brown sugar or whatever). Bake about 30 minutes.  You can serve with vanilla ice cream; we eat ours plain with dinner. Oh yum!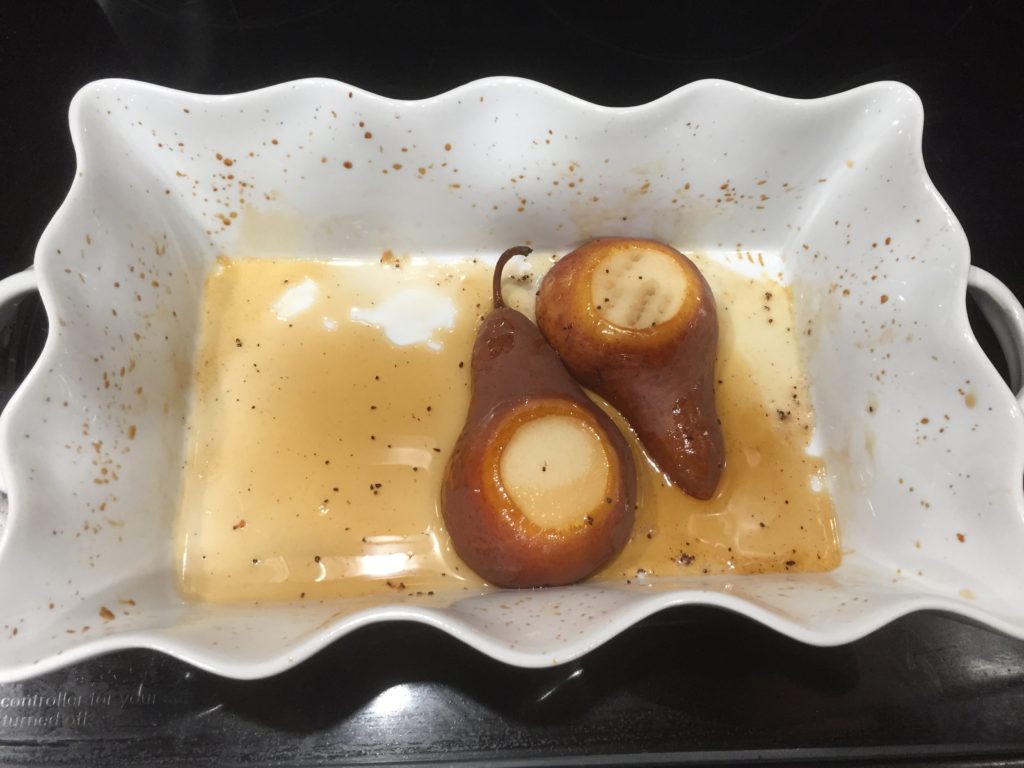 ---
---