Cousin Dinner: Fiesta!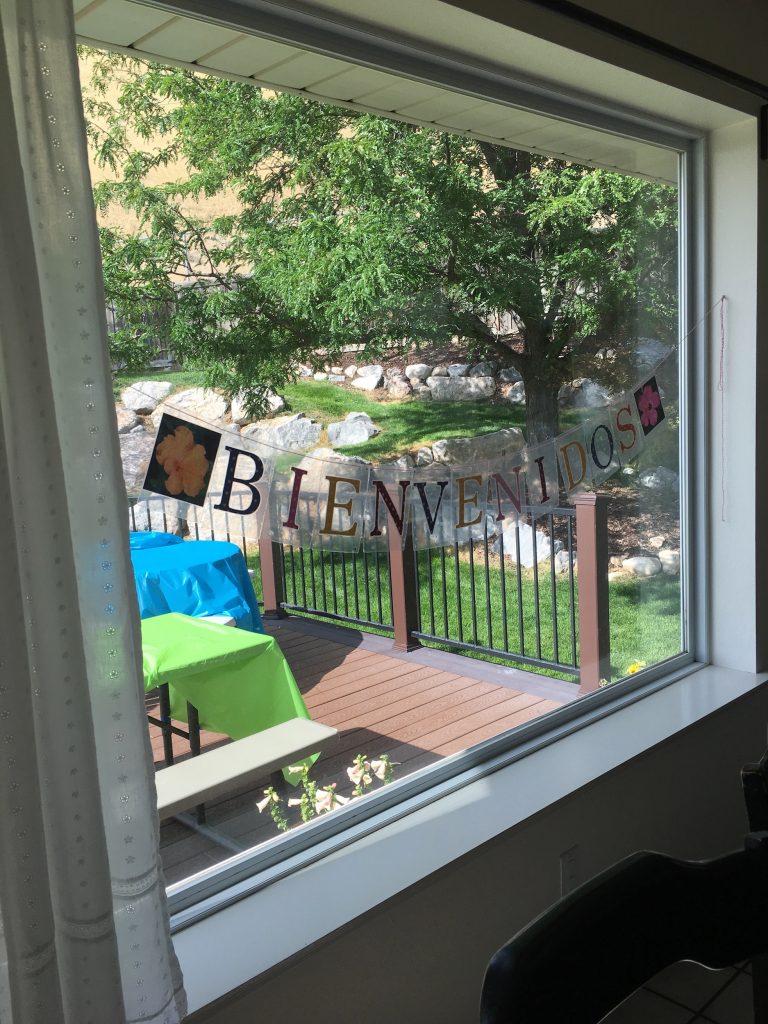 We had a college cousin dinner at the end of August, welcoming the cousins back to school. I'd like to remember what we do for cousin dinners so that in the future we can have menu ideas for other large family gatherings!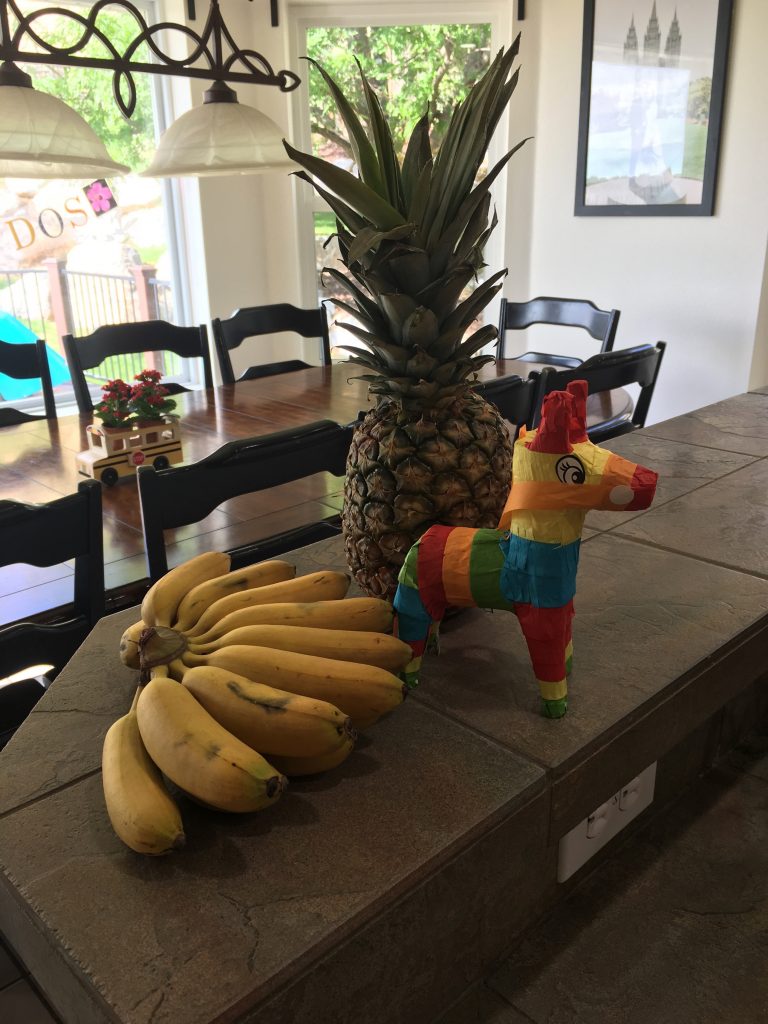 When Anna and I were grocery shopping, we thought the tiny bananas were so much fun. We put them out as our little decoration and meant to tell the cousins to take one if they wanted, but forgot!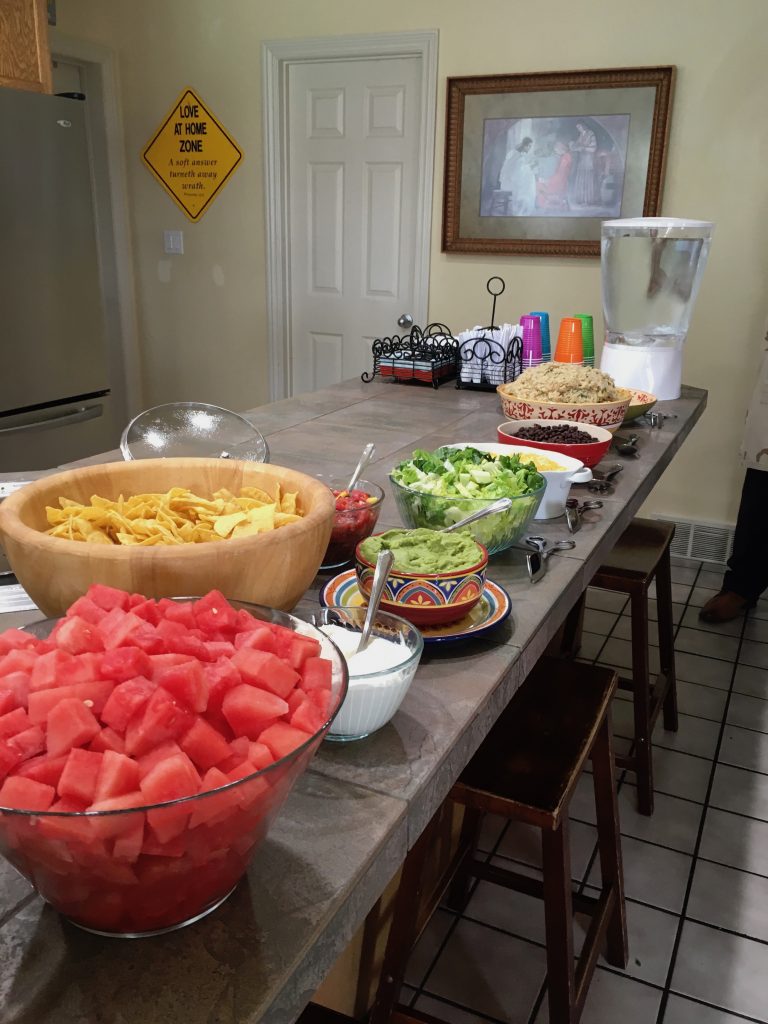 We served soft tortillas (corn and flour) with pork, rice, beans, shredded cheese, lettuce, pico de gallo (homemade!), guacamole, sour cream, chips, and watermelon. We had cookies and brownies for dessert.
The funniest part was that we were all ready ON TIME (a miracle for us when we are preparing these large dinners) but forgot to shred the pork and set it out (it had been cooking in two crockpots on the side)! So everyone started serving their food when we realized the main dish was missing….
We wish we had started cooking the pork the day before so that it was more tender and made that day's prep simpler. Also, we needed to start heating the tortillas an hour before instead of 30 minutes, so that our tortilla flipper could eat with the rest of the crowd!
Along with the preparation and set up (tables and chairs, meal prep, house cleaning), the biggest time consumer in a large meal is the clean up. We plan on at least two hours. I wish there were a faster way, but it just takes time. The whole affair is certainly worth the effort: we love getting to visit with these wonderful college students and to strengthen our relationships as we visit together!
Just as a side note, Sarah learned this funny acronym for making pico that I can never seem to completely remember (so I just asked her what it is): RGOGSH: Red thing, green thing, onion thing, garlic thing, sweet thing, hot thing (tomato, cilantro, red onion, garlic, mango, jalapeño…and of course salt and pepper).
Here's a shopping list for future reference:
lettuce
tomatoes
red onion
yellow onion (for the roast, if desired)
cilantro
limes
mango
jalapeño (we often skip this)
garlic
cumin
sour cream
shredded cheese
tortillas (corn and flour)
pork roasts
chips
premade guacamole (Costco) or avocados
To learn more about cousin dinners, go here.
---
---