Cranberry sauce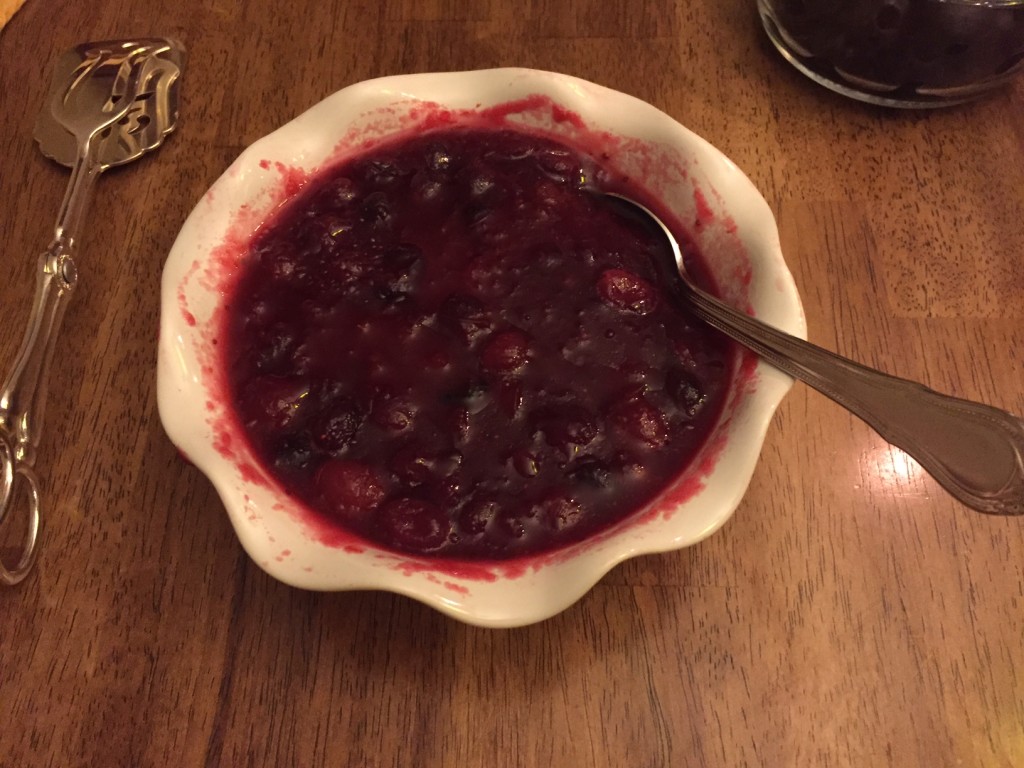 I tried (and adjusted) a recipe on the back of the big Columbia Fruit package of cranberries that I bought at Costco.  (I bought the bag several weeks ago, and the cranberries have lasted so well in my fridge as I've used them in different recipes.) It turned out great for our Thanksgiving dinner! This cranberry sauce recipe made enough for both tables to have a dish of sauce (=about 3-4 cups of sauce). I especially loved how fast and easy it was to make it!
Cranberry Sauce
1 cup water
2 cups cranberries
1 orange, zested and juiced
3/4 cup honey
In a medium saucepan, heat water and cranberries until boiling. Stir occasionally for 10-15 minutes (until the skins pop). Add the orange zest and honey and allow to simmer. The longer you cook the sauce, the thicker it will be as the liquid evaporates. Remove from heat and pour into serving dishes. Allow to cool and then chill before serving. Makes about 3 cups.
---
---