Cream of coconut cake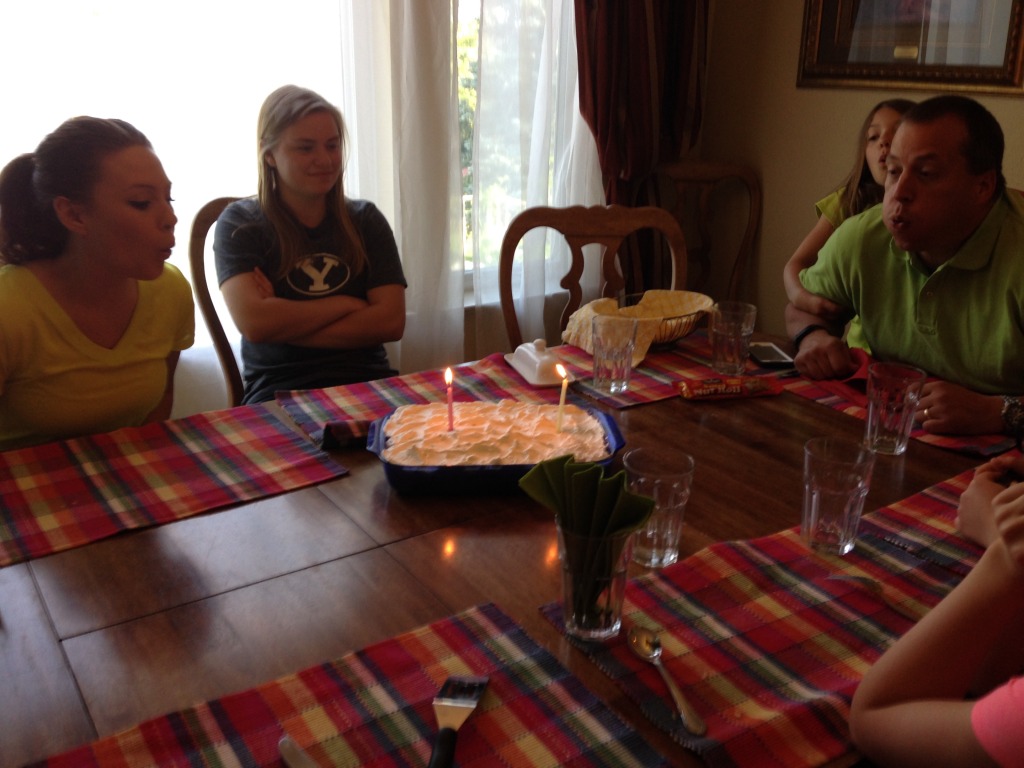 I learned many great things from my friend and former visiting teaching companion Kelly C. She always was sharing great ideas, traditions and stories with me. She also shared some great recipes with me, one of which was for Cream of Coconut cake.
We made this cake first for Sarah and her cousin Emily's combined birthday luau–a swim birthday party in which we served a Hawaiian menu (Kalua pork, steamed rice, fruit salad, and this cake). The food was a big hit, and the girls had a great time swimming together. Poor Sarah seemed a little out of sorts that day; we found out later that she had a fever and an ear infection! Poor girl. She is so stoic in dealing with pain and discomfort that she didn't say a word until much later that day (as I recall).
This cake is quick and easy to make, but the biggest thing to remember is that you have to have cream of coconut (NOT the same as coconut milk) and coconut pudding.
---
---