Danny's baptism (Elder Livi update)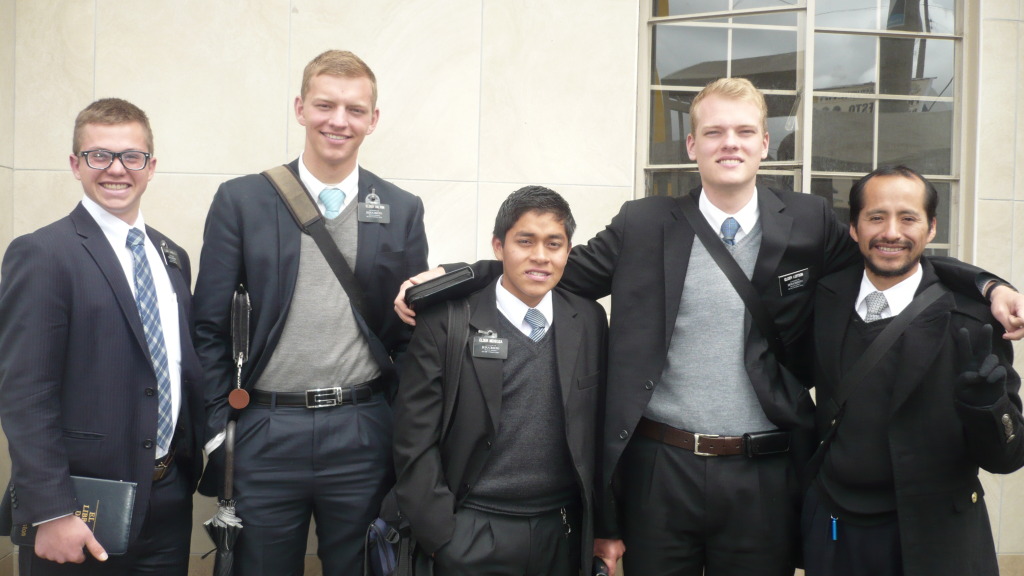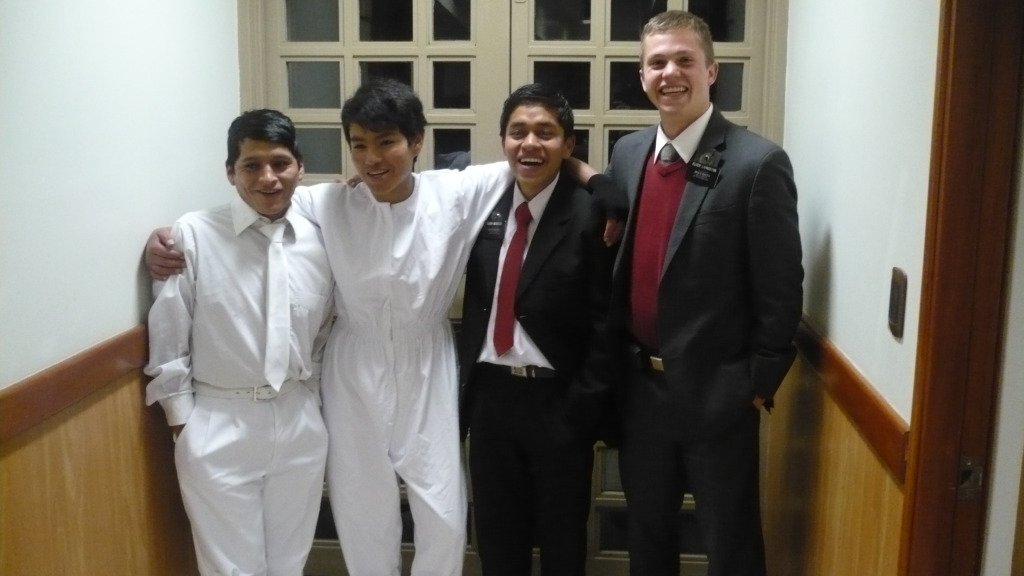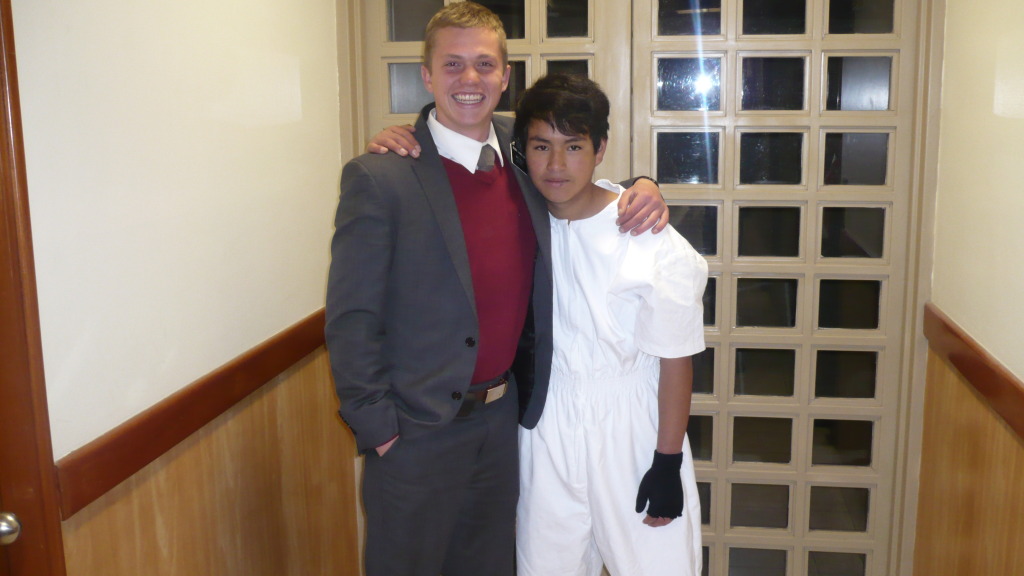 Nate was so happy to report that the young man they had been teaching, Danny, decided to be baptized! Another young man in the branch (ward? I have forgotten which) baptized him, and another missionary confirmed him.  "It was super cool…Now Danny is a baptized and confirmed member of the Church of Jesus Christ of Latter-Day Saints." Danny went teaching with the missionaries this week and even taught a part about living with Heavenly Father in our premortal existence.
He also shared about teaching another investigator, Elmer. He shared
2 Nephi 31:14
with Elmer:
But, behold, my beloved brethren, thus came the voice of the Son unto me, saying: After ye have repented of your sins, and witnessed unto the Father that ye are willing to keep my commandments, by the baptism of water, and have received the baptism of fire and of the Holy Ghost, and can speak with a new tongue, yea, even with the tongue of angels, and after this should deny me, it would have been better for you that ye had not known me.
They discussed the word "willing," and Elmer said he is willing and has been repenting but unsure about getting baptized yet. They continued discussing the verse, and they invited to be baptized on May 16. There was a long silence. Finally Elmer answered, "I used to live in [a little mining town]. I went to the [LDS] church with my dad when I was a kid. They were always talking to me about going on a mission and getting baptized…, but then we moved away from the mine, and I never went back to church. My dad's dead, but May 16 is his birthday, and I know that he would be proud." So he said, "Yes, I will do it. I'm willing." He thanked the missionaries for coming. The challenge now is that he will go back to work in the mine for a week (they work one week on and one week off).
He has the same cold as he did last week, but he sounds wonderfully positive, energized, and happy.
In last week's recordings, he talked about buying empanadas at a little bakery (" 'cause I'm always hungry") close to where they meet for district meetings. He also shared some funny stuff about taking taxis, since most people do not drive cars, but rather take taxis. They typically ride in a "collective" taxi, which costs about 80¢ per person. There are four seats, and you get in and wait until all the seats are filled before the taxi leaves. He said that the taxi drivers are constantly honking: honking if they see someone they know, honking if they think you want a ride, honking if you say you don't want a ride and their mad about it, honking if they are going over a speed bump, etc. Pretty hilarious!
He also told us to google the type of music he hears all the time when they are outside: hauyno. Here is a sample I found:
---
---