Does anyone know of a good summer camp?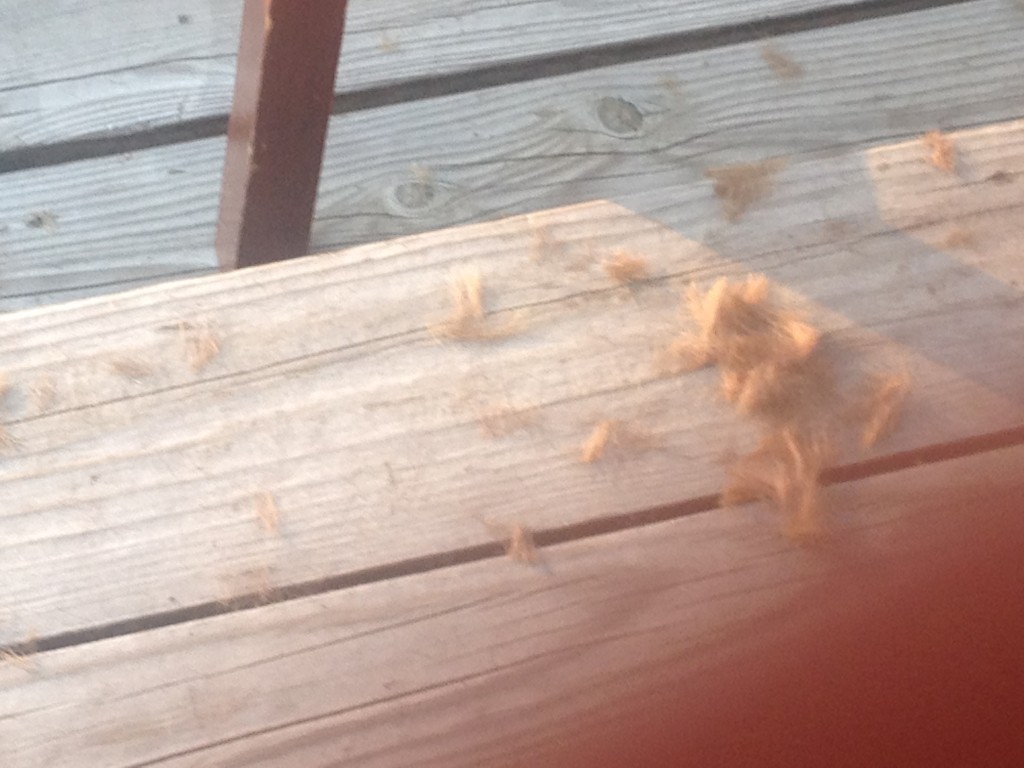 Just kidding. It's just that today is one of those days in which you say, "Boy, I love my children, but I wonder if we could afford to send any of them to a summer camp?"
Having just paid the car insurance bill, the answer to that would be no.
So I'm searching for alternatives. We've already baked regular bread AND banana bread today, gone to two music lessons, the music store, done jobs, watched an hour of TV (I'm liking "Sue Thomas F.B. Eye"), played with friends…I mean, seriously. Could we not come up with something else to do today?
So the answer for the moment is letting Rebecca cut Peter's hair. He just walked in the door (7 pm) from playing at the neighbors, and I see his shaggy hair. It gives me an idea. Rebecca helped me the other day cut Lane's hair, and now she wants to try it out herself on a…well..not so willing guinea pig: her little brother. So, I let her have at it.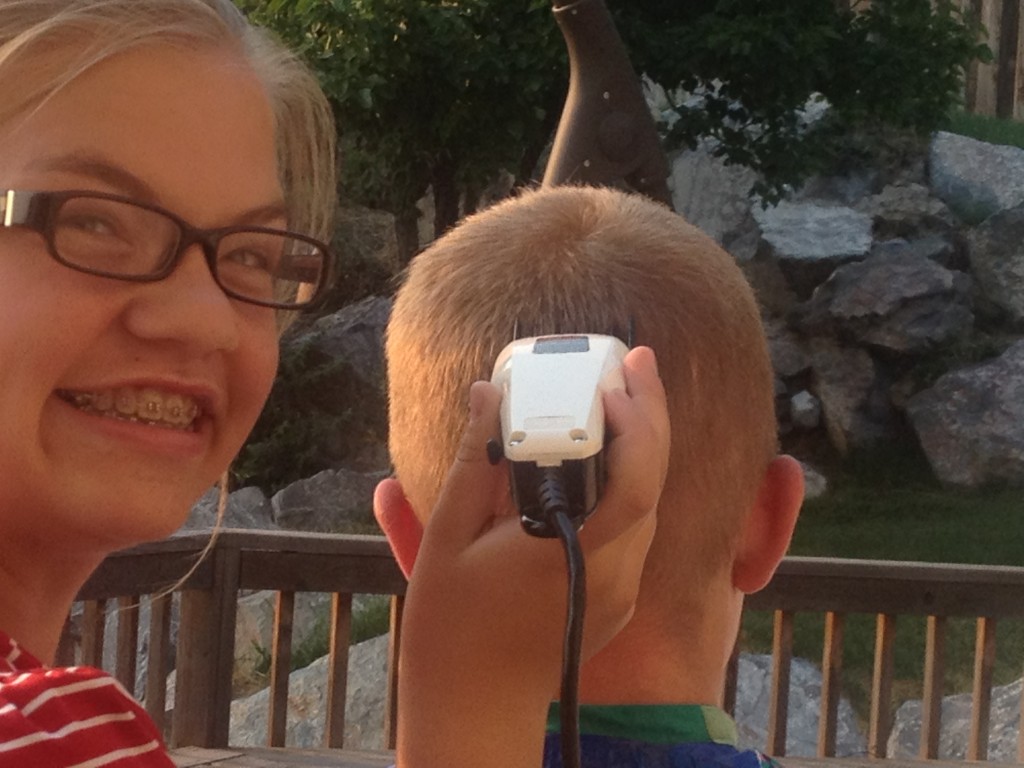 Hee hee!
(Photos courtesy of Anna)
Happy Surviving Summer,
Liz 🙂
---
---