Does Having a Baby Really Hurt? or, What is a Doula?
On the way home from the airport today we stopped by a longtime friend's home after dropping off Nate's teammate only to find out that it was their daughter's mission farewell, and folks were just arriving to visit! So we gave hugs all around. And guess who I saw? MY DOULA!
What's a doula? I thought you'd ask.
A doula is a non-medical woman who assists the mother (and father), especially emotionally, during childbirth.
My doulas helped me to achieve my dreams of having a natural childbirth. We would go from this…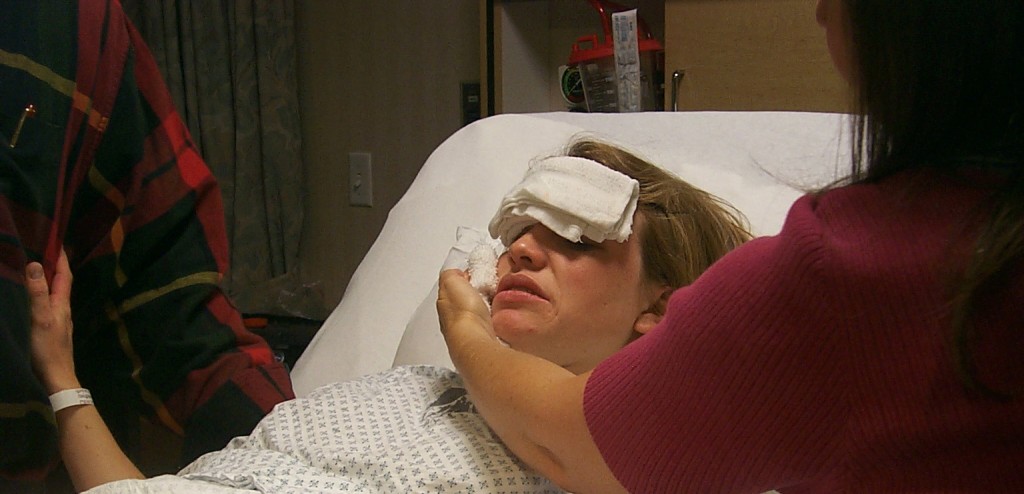 …to this: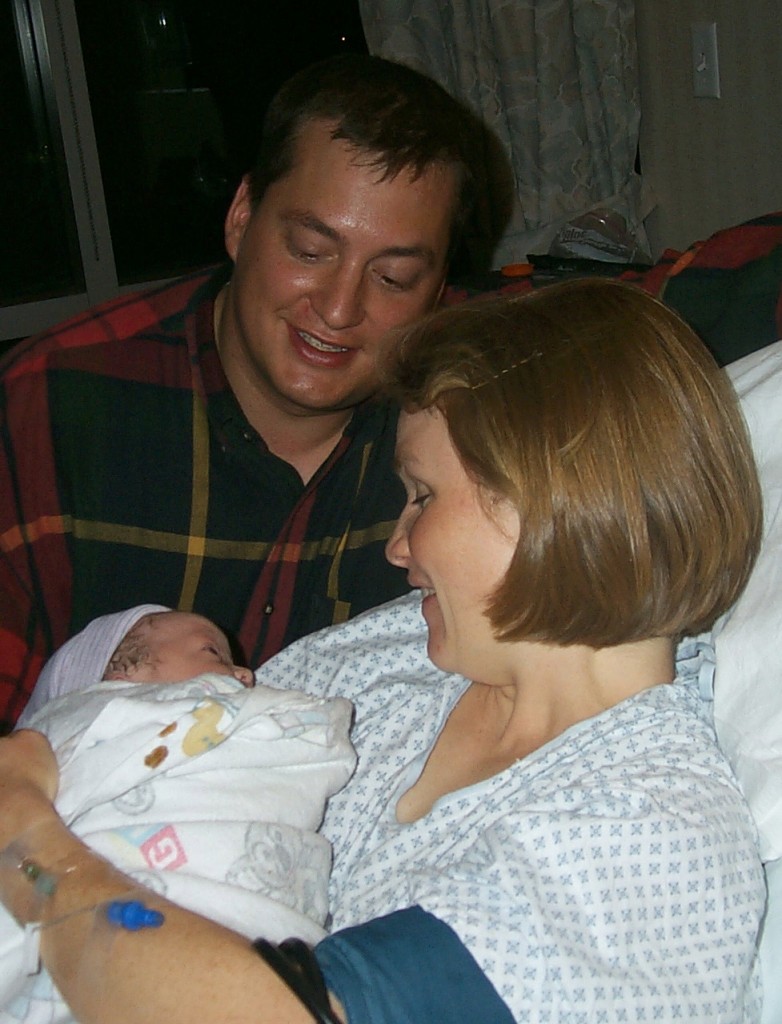 Oh, darling baby Eliza. She was my VBAC birth after previous emergency C-section. Every birth is SUCH a miracle. It's so great to have another woman there who knows how to help you navigate through the passages of each stage of labor and delivery, and who will stay with you the WHOLE time.
After my experience giving birth to Sarah, I decided I wanted to prepare better so I could give birth naturally. I had wanted to with Sarah, but she was posterior, and with that cushion of water gone from my bag of waters having broken, I didn't know how to deal with the labor pains. I tried as long as I could, but I didn't know WHAT to do. So when I was offered Nubane, a narcotic, which was supposed to "take the edge off," I said yes. What it did do was make me feel like I could barely keep my eyes open for labor. Not very fun.
Not that labor is necessarily "fun." No. Sometimes it's funNY. But it can still be so much more empowering when you are awake and actively working through the pain!
With Nate, I was visiting with Lane's cousin one day to find out that she was a midwife in training and had certified as a doula. Because she needed more experience, she offered to be my doula for free. That was music to my ears as a "starving student." She met us at the hospital after my bag of waters broke with Nate and helped me through delivery. I had an amazingly better experience. I was sold.
But Lane's cousin had to move! Enter Carrie Smith, my marvelous doula for the next 4 births. (It would have been five, but Carrie was out-of-town when Anna decided to come. Carrie arranged for a wonderful back-up, and we loved that doula, too.)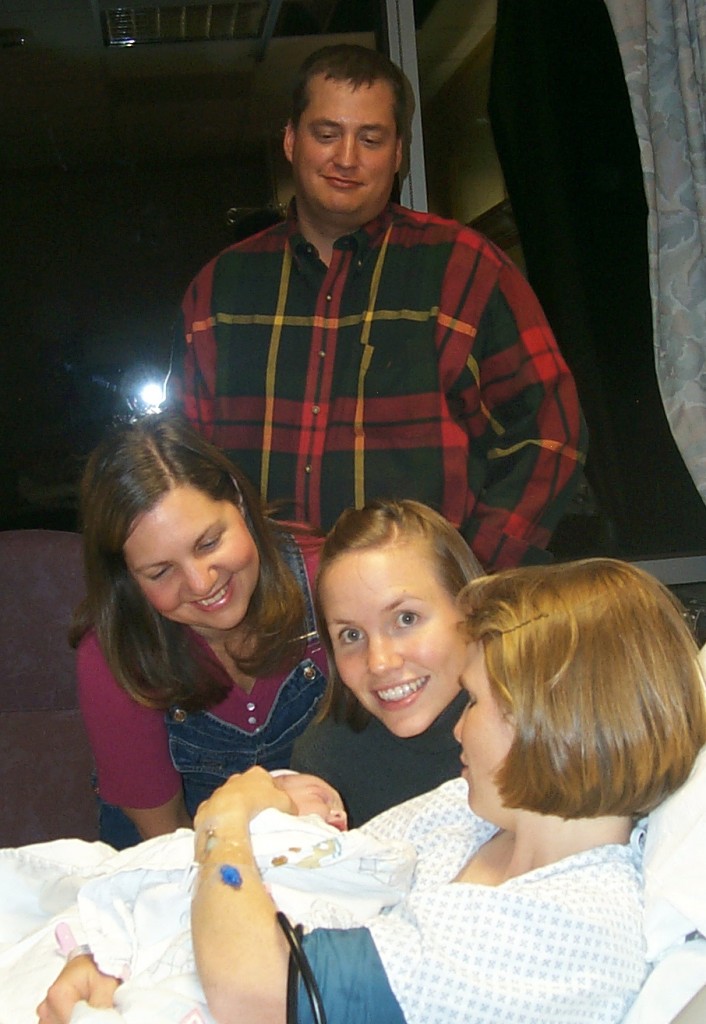 So not all of my childbirths went according to plan, as you might guess! I ended up having an emergency C-section with my 4th but got to have VBACs with my last 3. My sixth child was posterior like Sarah was, and since I felt like I was in transition when I got to the hospital, but only dilated to 3 cm, I opted for the epidural. It ended up being a tender mercy since I had a second placental abruption as the baby was being delivered. The epidural made for a much easier time of abdominal massage to stop the bleeding.
Don't get me wrong: I don't oppose epidurals. I just wanted to deliver naturally.
The nicest part about having a doula is that she walks you through the education side of labor and delivery. Together you make a plan in advance for how to deal with the pain. She gets to know you and what you want, and she supports you in what YOU want. When something comes up, she helps you assess information and acts as an advocate for supporting your and your spouse's desires. It is like having someone you really love and trust there to hold your hand, kind of like your mom, but who knows a TON about childbirth.
Having a doula helped me have at once what I felt like was the safety of a hospital environment AND the comfort of an advocate for the kind of delivery I wanted. Hospital birth was such a blessing–lifesaving, in fact, for both me and my daughter, during that emergency C-section.
When I was looking for a photo of my doula, sweet Eliza asked me, "Does having a baby REALLY hurt?" I answered, "Yes, it really does! But it's OK. You can do it! And it's worth it."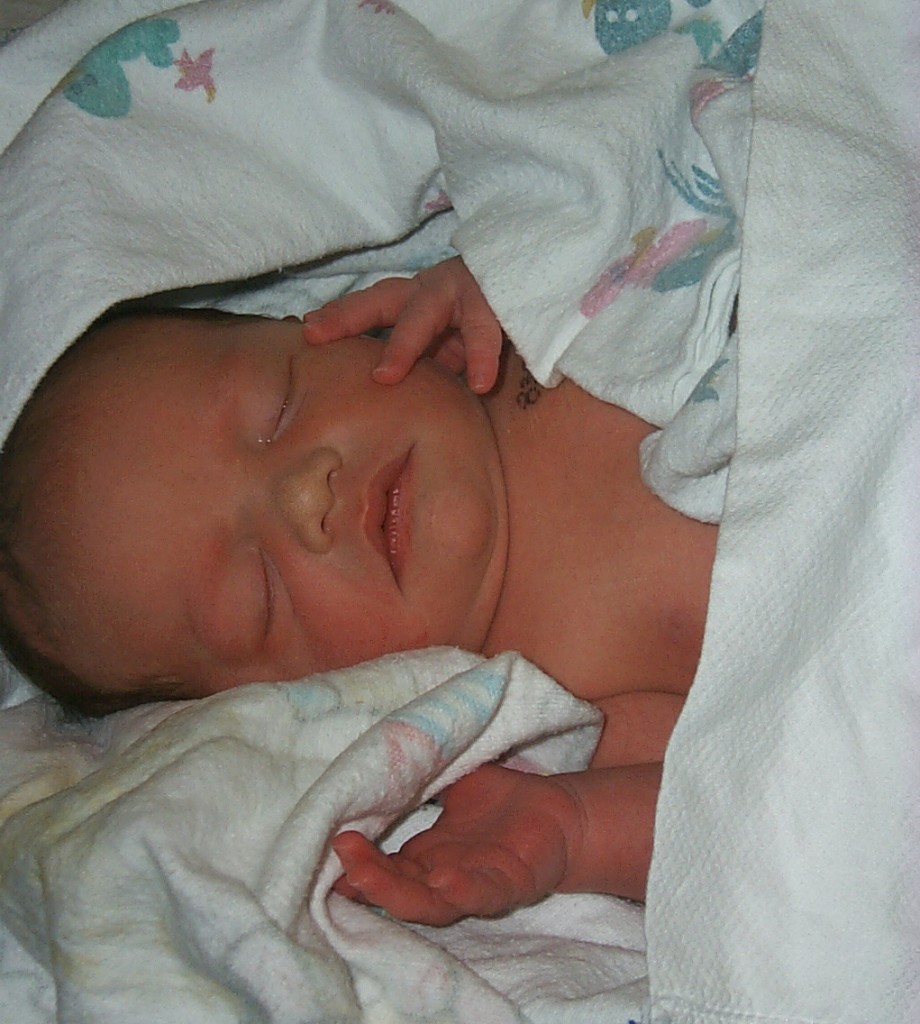 So hats off to doulas, for walking with us through the pain of childbirth to holding that beautiful baby in our arms. Much love and thanks to my doulas. It was a sweet reunion to see Carrie today! I wish I had thought of taking a photo, silly me! But I could never forget her.
If you live in Utah Valley and are looking for a doula, I'd heartily recommend Carrie. You can reach her at 801.756.9191 or 801.400.0406. I still had the home phone number in my head after all these years. (Guess I had called her once or twice before and after delivery!)
Happy Labor and Delivery,
Liz 🙂
---
---