Donation receipts: saving money in taxes in 2017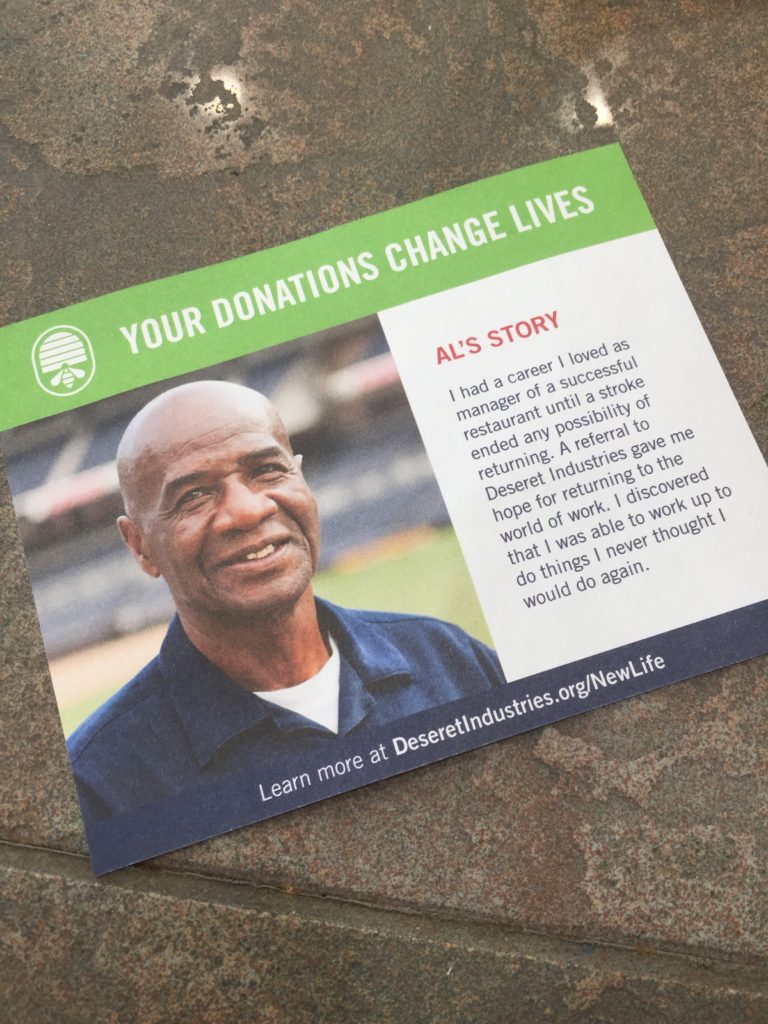 This week I was dropping off some clothing and excess goods at D.I. (Deseret Industries) that I had gathered from our home after cleaning up during the holidays. Typically when I make a donation there, I don't ask for a receipt because I figure that what goes around comes around, right? I love the scripture my mom taught me,
"Give, and it shall be given unto you; good measure, pressed down, and shaken together, and running over, shall men give into your bosom. For with the same measure that ye mete withal it shall be measured to you again" (Luke 6:38).
The Lord has given me so much, that I am always in his debt!
But I am learning that there is a side to self-reliance that I can continually improve in, and that is using my resources better. So I had the thought, as I was driving away, that I should really start getting a receipt for my donations, as you can write off charitable donations for up to 50% of your income. And until I believe that the amount of taxes we pay is 100% wisely used, I am going to write off whatever is allowable by law to save money.
I love Deseret Industries because it uses what I give to bless so many people in need, not only locally, but around the world. To learn more, click here.
---
---