Easter traditions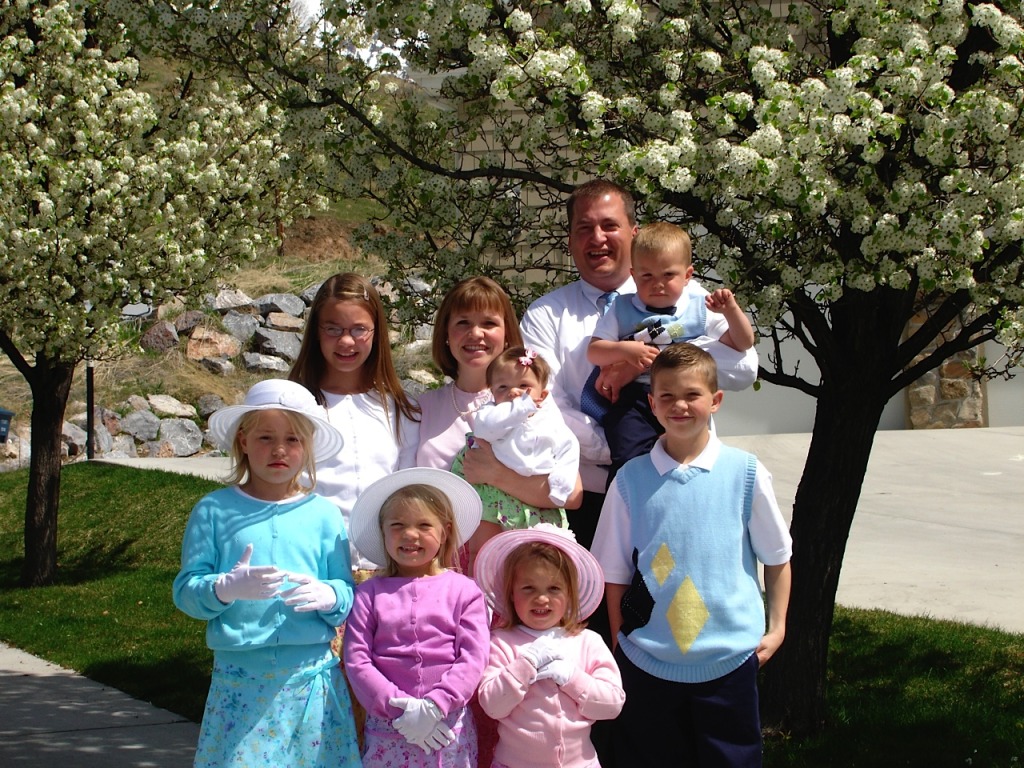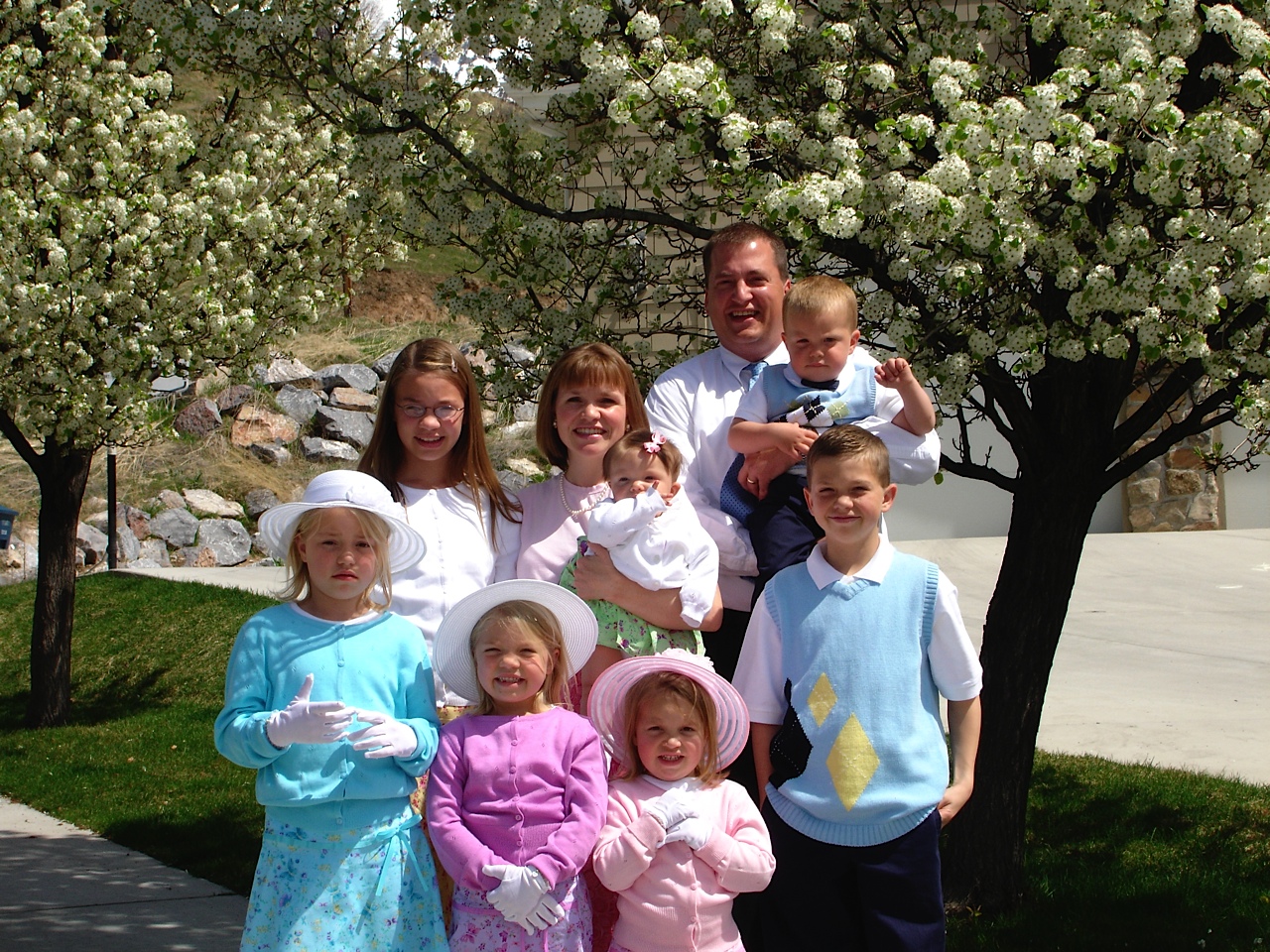 My sister-in-law called this week to ask me what some of our Easter traditions are. I hadn't thought about it for a while!
Mainly, I try to keep things fairly simple, so that our focus can be on what we want to value most:
New clothes and candy melt away in importance when remembering what Jesus Christ did for us and how his life and choices affect us only for good, every minute that we breathe and witness our life support.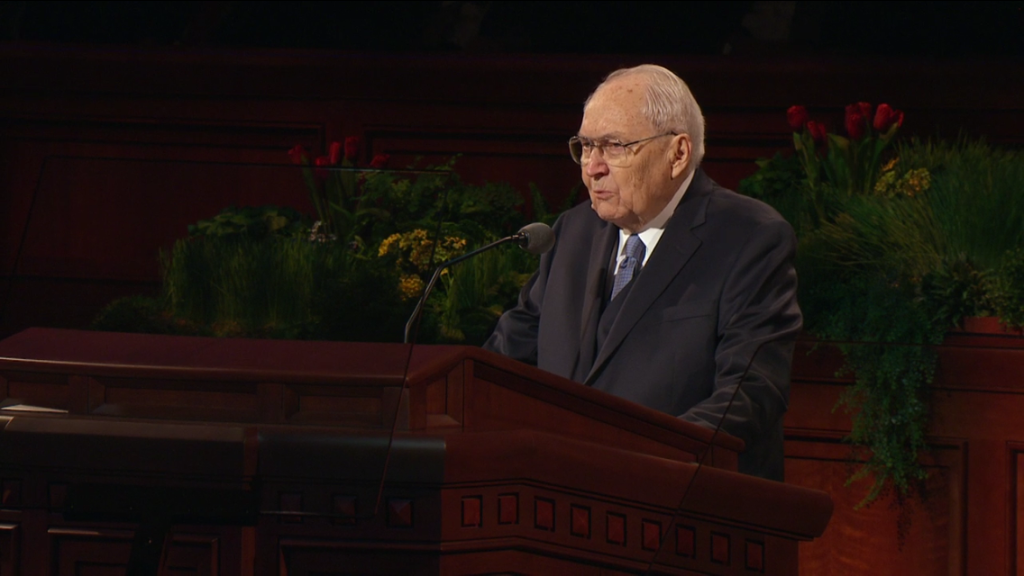 How do we remember him? One of our favorite ways is by watching general conference. General conference takes place every six months, and the spring one is typically right around Easter, depending on which Sunday Easter falls. It doesn't cost anything, and we don't even have to go anywhere! We can simply sit at home and watch the broadcast over the computer! We have some traditions that surround that weekend that make it more fun, such as making orange rolls for breakfast (typically for Saturday morning) and doing something fun together as ladies during the priesthood session. Often this means gathering with aunts and uncles and cousins, and then while the men and young men head over to the priesthood session, the rest of us play games. When they get back, we all eat pizza, salad, and dessert. We have lots of great memories over the years from priesthood session gatherings!
What are other ways we try to remember his life, death, and resurrection–beyond how we normally do every day by praying, studying, and trying to apply his teachings? I put books up about the Savior and his atonement and resurrection. We listen to Easter music. We typically have a FHE lesson on the Savior. We might watch some videos related to him on Sundays or Monday nights together.
One way we tied the "pagan" tradition of a new outfit to remembering the Savior is to sew or purchase a new Easter outfit for each child beforehand, so that on Easter morning, I lay out all the outfits on my bed and then come in to get them and put them on before church. We talk about how this is symbolic of how the righteous will be resurrected first on resurrection morning, getting our bodies back, but they will be PERFECT and WHOLE and IMMORTAL! Hooray!!!
When the children were younger, it was much less expensive to buy cute outfits, complete with new shoes. In this family photo above, you can tell that the girls even had white gloves and Easter hats! It was a complete outfit from Target, and they were SO excited about all the accessories.
I often purchased dresses after Easter was over and the clothing was on sale, buying dresses, skirts, slacks and shirts the next size up and storing them until the next year. (Shoes are a little harder to buy ahead!) That was how I was able to afford a new Sunday outfit for each child when they were younger. It has definitely been more challenging as they get older. We've sewn skirts and just bought parts of new outfits, and the teens have helped purchase some of it sometimes. This year we are still working on it. One daughter is sewing her dress herself. We went to the outlets and didn't find much that either looked pretty or was the right price. So we'll keep looking. We pray specifically for what we're looking for, and our prayers are answered. Heavenly Father cares, even about trivial things like Easter dresses. So It will work out!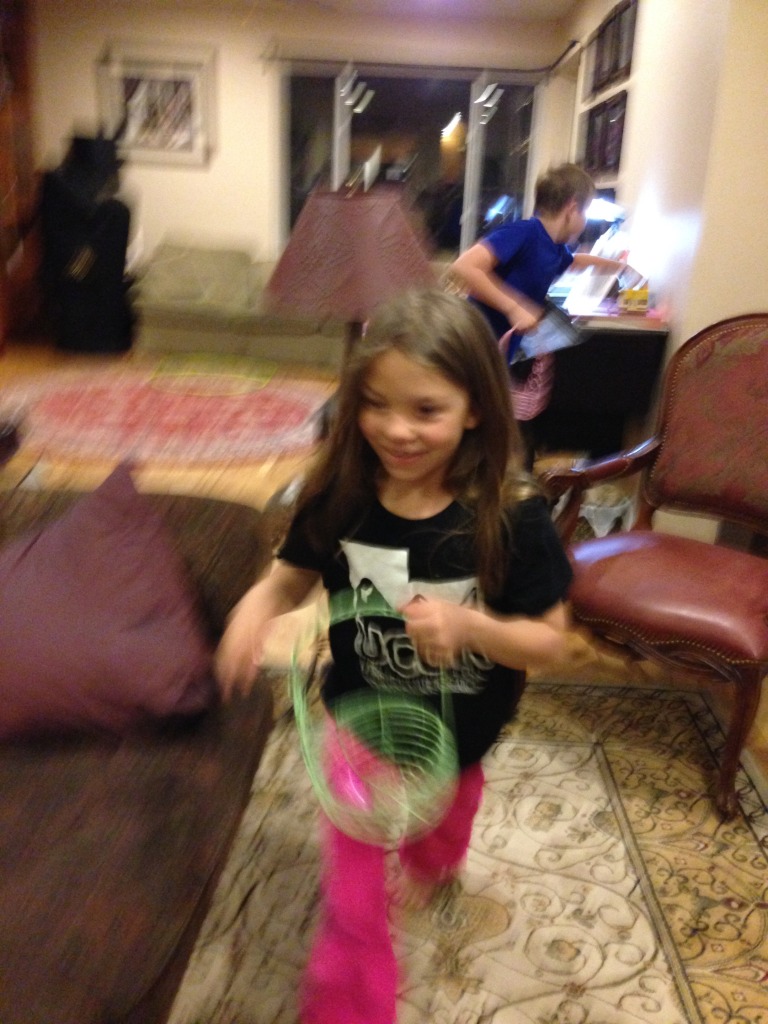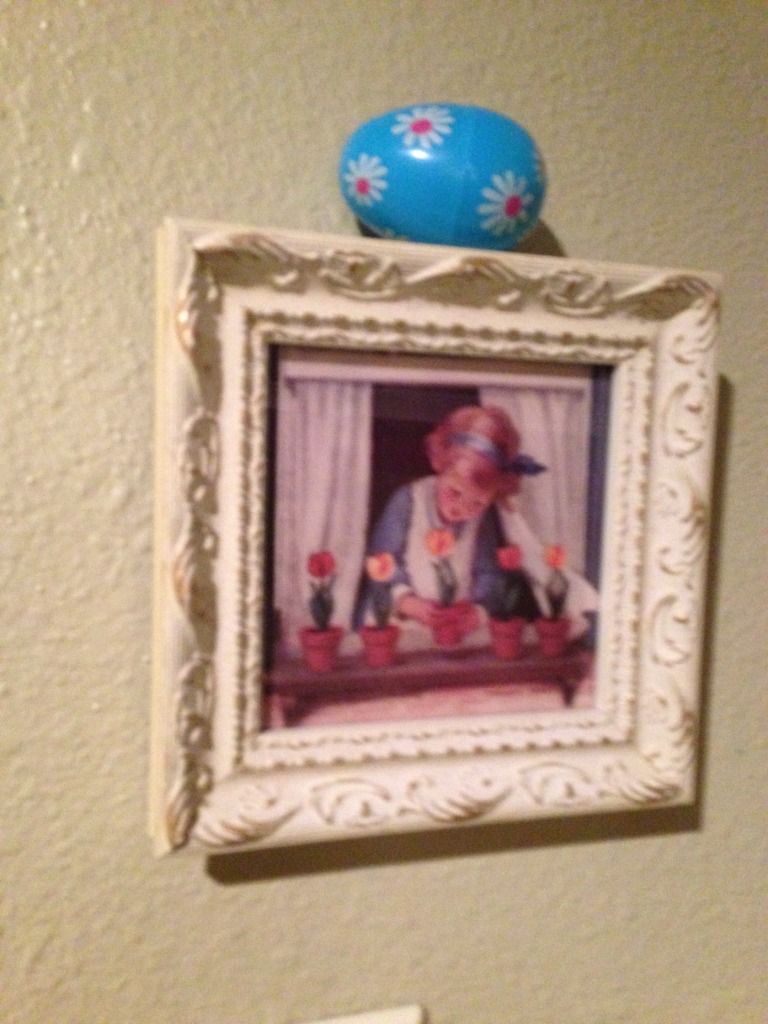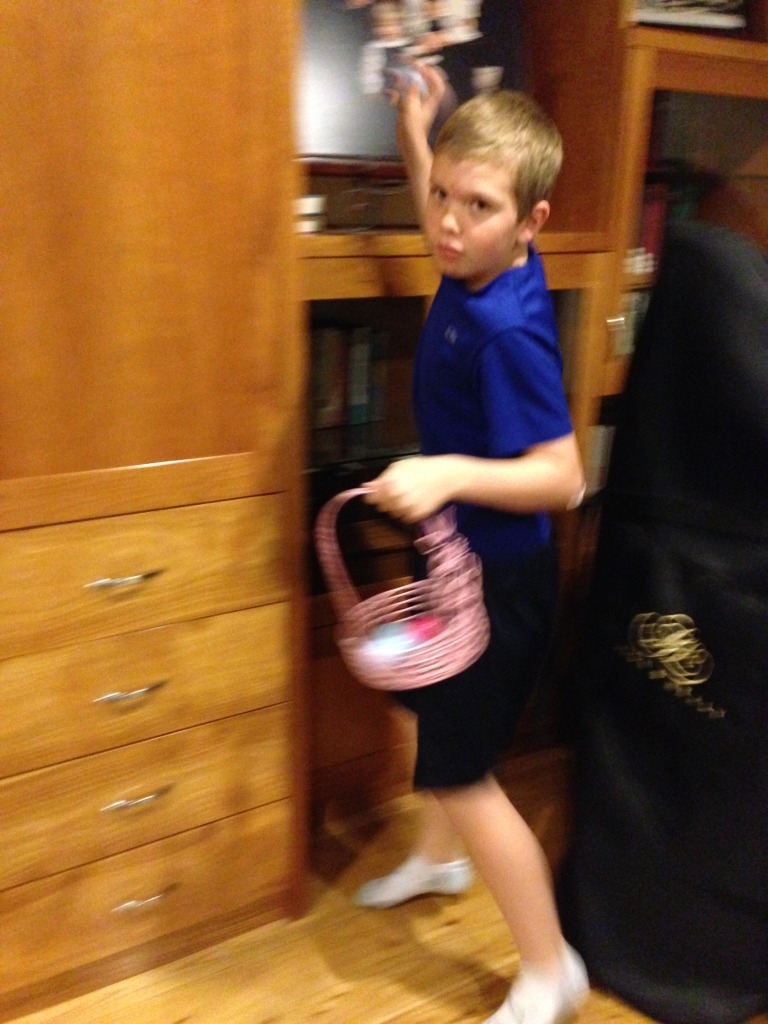 As far as Easter baskets and hunts, the Easter Bunny hopped right out of existence in my mind when I became a mother. Pardon me, but the idea of a bunny delivering gifts is absurd! But we do like candy, so I buy some candy–not huge Bunnies–just some peanut butter eggs, Peeps, jelly beans–that kind of thing–and stuff and then hide the plastic eggs. When the children were younger and do a hunt, sometimes with cousins and sometimes just our own family. Now that the children are older (and still will eat the candy), I enlist their help in stuffing the plastic eggs.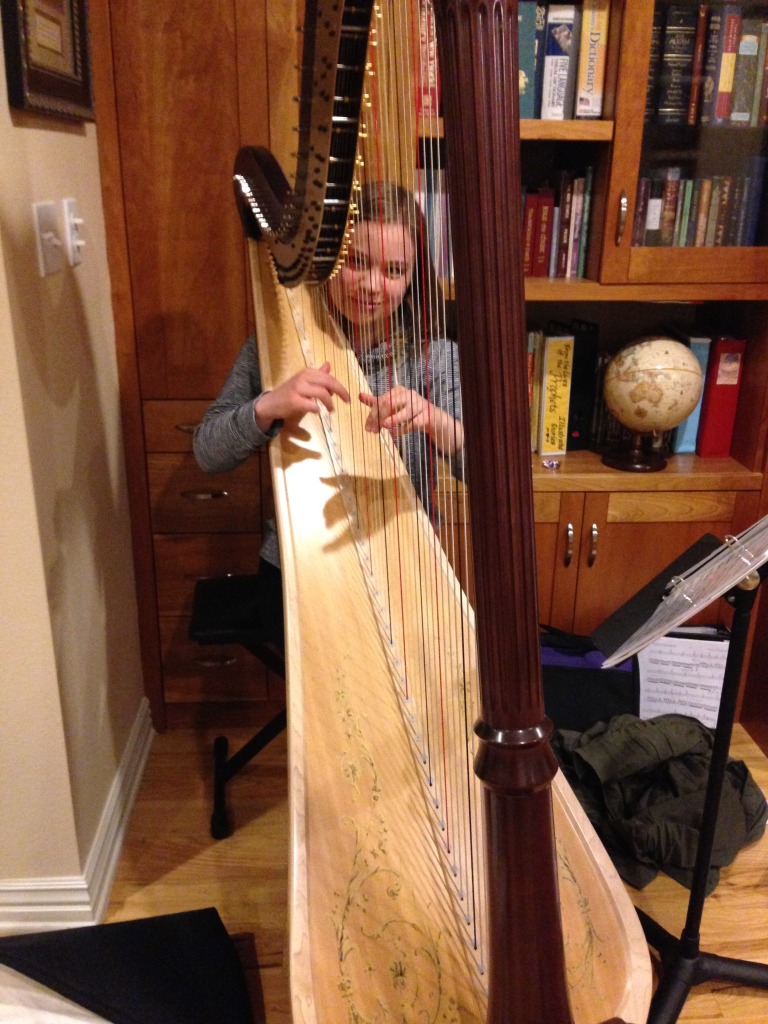 This year we did our hunt before Saturday, and Sarah wanted to provide music while we hunted outside. It was dark and cold by the time we could do our hunt (nearly 10 pm!). I love having Easter egg hunts to live harp music. I'll do that again any year!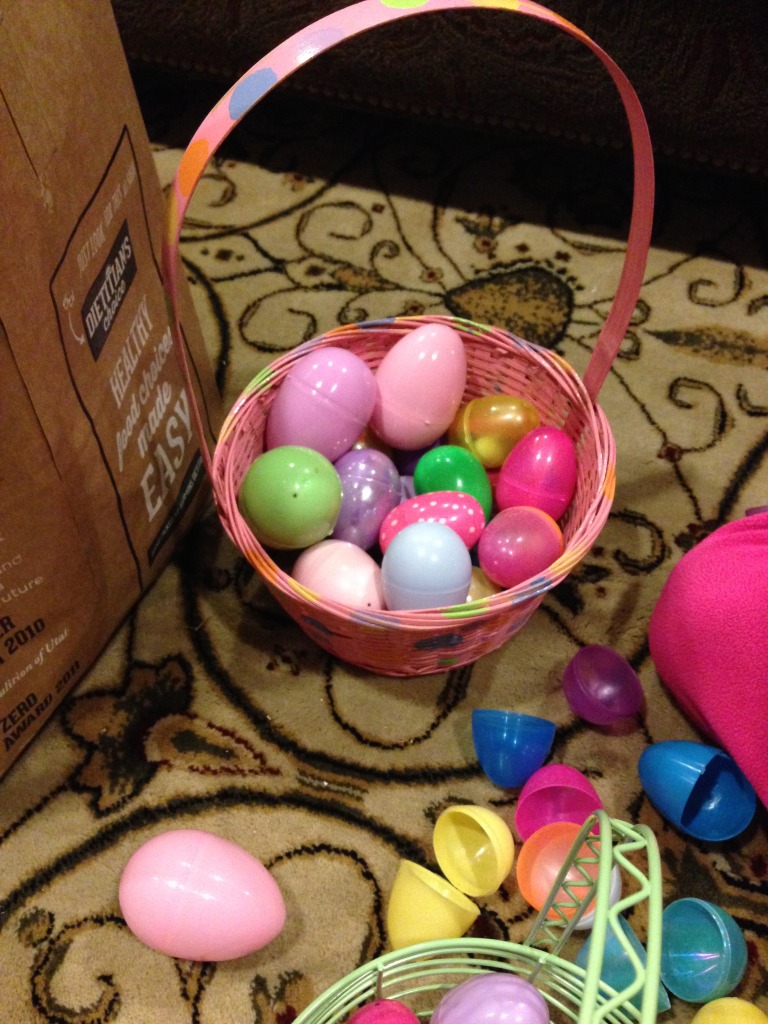 I save the baskets and plastic eggs  reuse year after year. I'm not an Easter grass kind of mom. It's a huge mess with this many people, and we just use the baskets to hunt for the eggs. (They don't miss it, and I don't miss the mess.) We usually do the hunt on the Saturday before Sunday, so that it is just a treat part of the holiday, but not the reason for it. Easter is about the Savior, so that is our main focus.
We have had "traditional" Easter meals, like ham or lamb, but the only thing we have consistently done each year is "Empty Tomb Rolls." This is where you make a white roll dough (or buy pre-made frozen dough) and stick a large marshmallow in the center. You form the roll dough around the marshmallow and allow it to rise and bake as usual. During the baking process, the marshmallow melts and there is only a sweet empty hole left in the middle of the roll. Ironically, not all of our children like "Tomb" rolls, so we sometimes have half that are just normal rolls.
"What's your favorite part of Easter?" I asked Rebecca. She thought for a while and then said, "It's kind of nice just to have the holiday focused on Christ." I agree. Keeping things simple–a low-key candy hunt, a new Sunday clothing something, a special meal and reviewing the life of Christ–all spread out over the preceeding weeks–feels just about right for our family.
---
---