Elder Livi update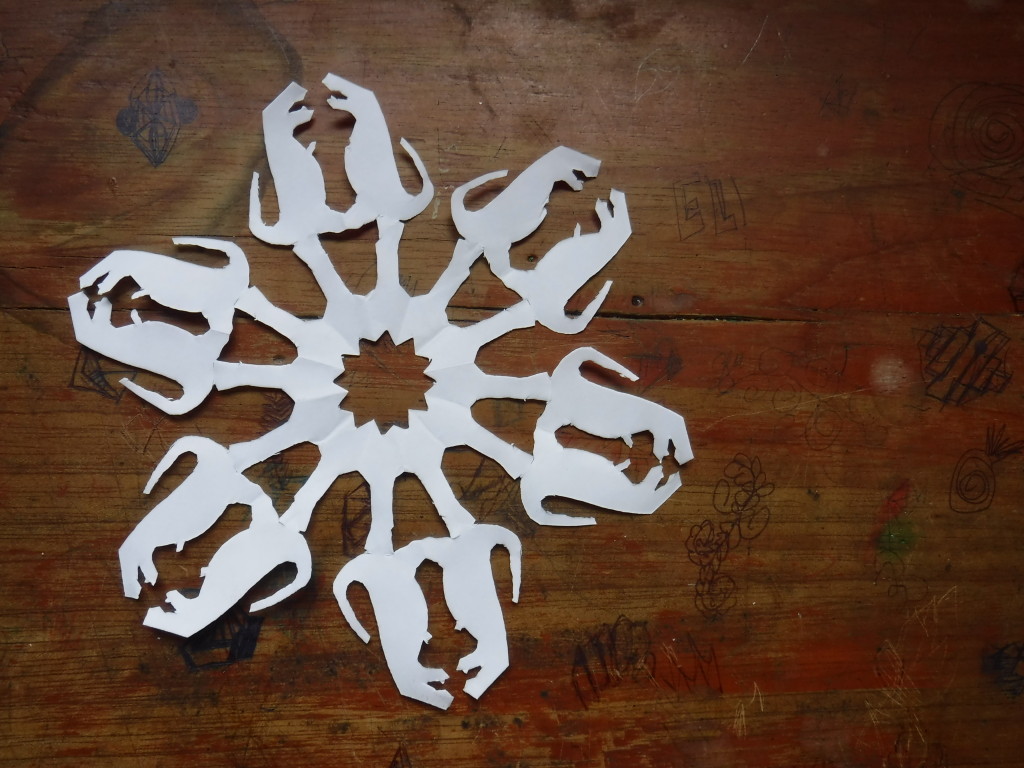 Elder Livi made this snowflake and sent the photo with his very short letter. (Snowflake making is his particular Christmas tradition.) He writes,
"Merry Christmas! Hope everyone is doing well. I made a Christmas
Snowflake. What says Christmas more than a Dino?
Love y'all!"
I'm just listening to his recording right now. He fixed his audio recorder! So we are getting audio recordings again, beginning today, it appears. It is SO fun to hear his voice. He started out by saying what a great companion he has! Hooray.
He had a multi-zone conference yesterday, so that's why his email came today.
We talk to him in 3 days!!
He ends his recording to the family, "You're far away but close in my heart."
For previous Elder Livi updates, go here.
---
---