Eliza's Mexican Soup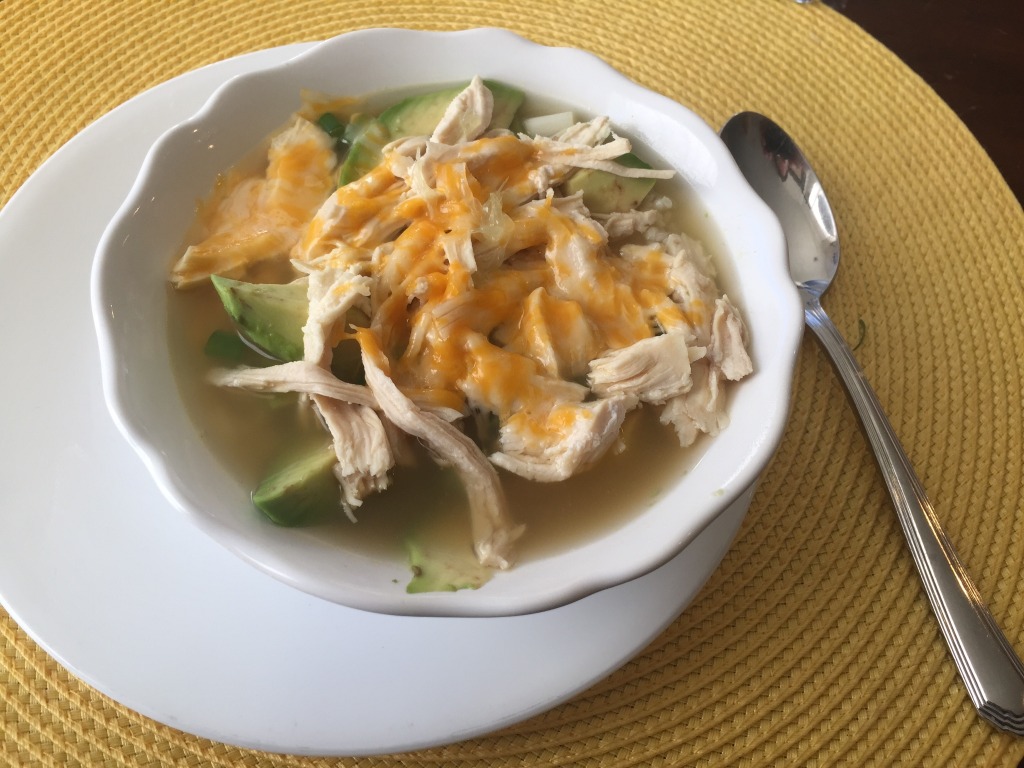 My dad's family came to visit last Sunday and joined us for lunch. We were delighted to get to spend an hour with them en route to their vacation destination. His wife is such a gracious and fun woman, and his children are bright and beautiful.
Dad asked Eliza what she had cooked recently. We explained that since we started doing dinner teams, she's not had as many opportunities to create in the kitchen. He shared how they had recently eaten some of the best Mexican soup he's had. He described how he had made this same kind of soup over the years.
Eliza made a mental note of his recipe and decided to recreate it for us at dinner. It was a hit! Here's the recipe for Eliza's Mexican Soup (click on the link if you want to print it out):
Cook some long grain rice, making at least 1/2 cup cooked rice per serving. We cooked 2 cups for 8 servings, and it actually was barely enough.
Poach some chicken breasts. (You could simply boil them, too.) How many depends on how many people you will be serving and the size of the individual chicken breasts. Then shred the cooked chicken. Set aside.
Heat up some chicken broth. We heated up 2 quarts of chicken broth for 8 people, and that came out right.
Rinse and diced some green onions, maybe 1 green onion per serving.
Shred some Colby jack cheese or have some Cojita cheese ready to sprinkle on top.
Get out the salt and pepper.
Slice up some limes, one slice per serving.
Peel and slice avocados, 1/2 avocado per serving. (We used small avocados.) Slice the avocado in half, then slice the half into slices.
Because this soup is put together right before serving, it is best to have all the ingredients prepared and in front of you on the counter where you are assembling it in bowls.
Here's the assembly:
Put a scoop of rice (1/2 cup) into a soup bowl.
Add a 1/2 an avocado, sliced.
Put shredded chicken on top.
Sprinkle on the green onions.
Put a lime slice on the side.
Sprinkle or grind salt and pepper on top.
Pour the hot broth over the top.
Sprinkle some cheese on top and serve immediately.
Yum!
---
---