Faces
In an attempt to help one of my daughters find a photo for her student council election poster, my husband and I were looking through loads of family photos on his computer. Here are some gems we found: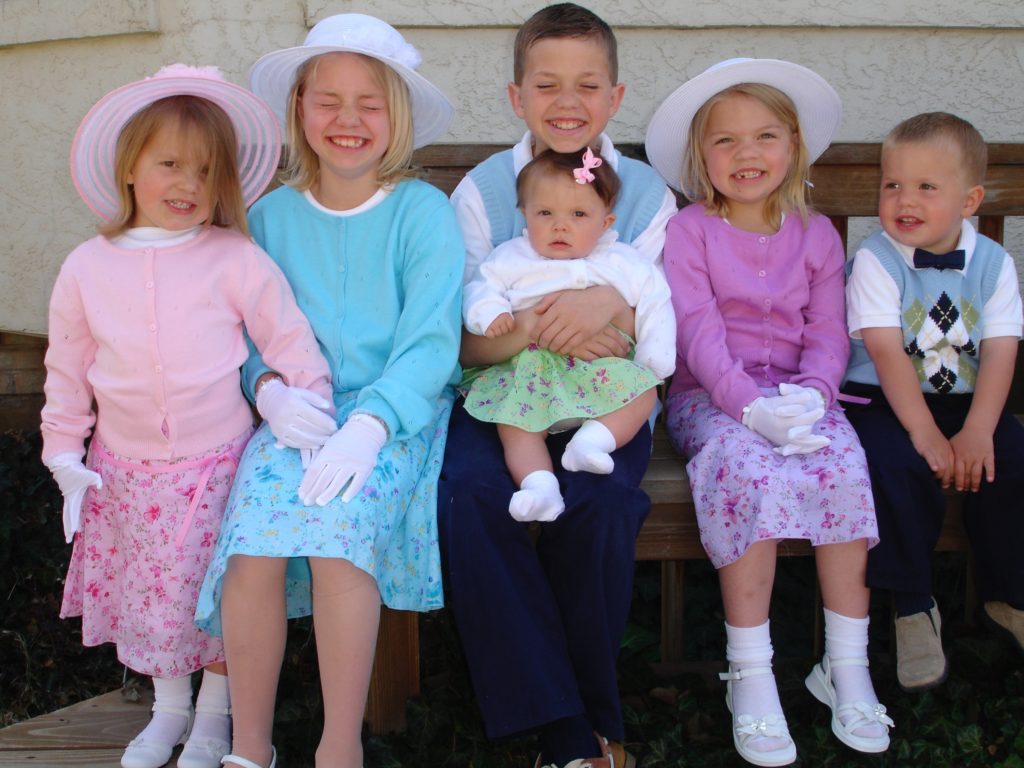 Easter Parade, circa 2006 (Where is Sarah, we were wondering?). The little girls were over the moon about having gloves and hats. And boys in bowties are too cute.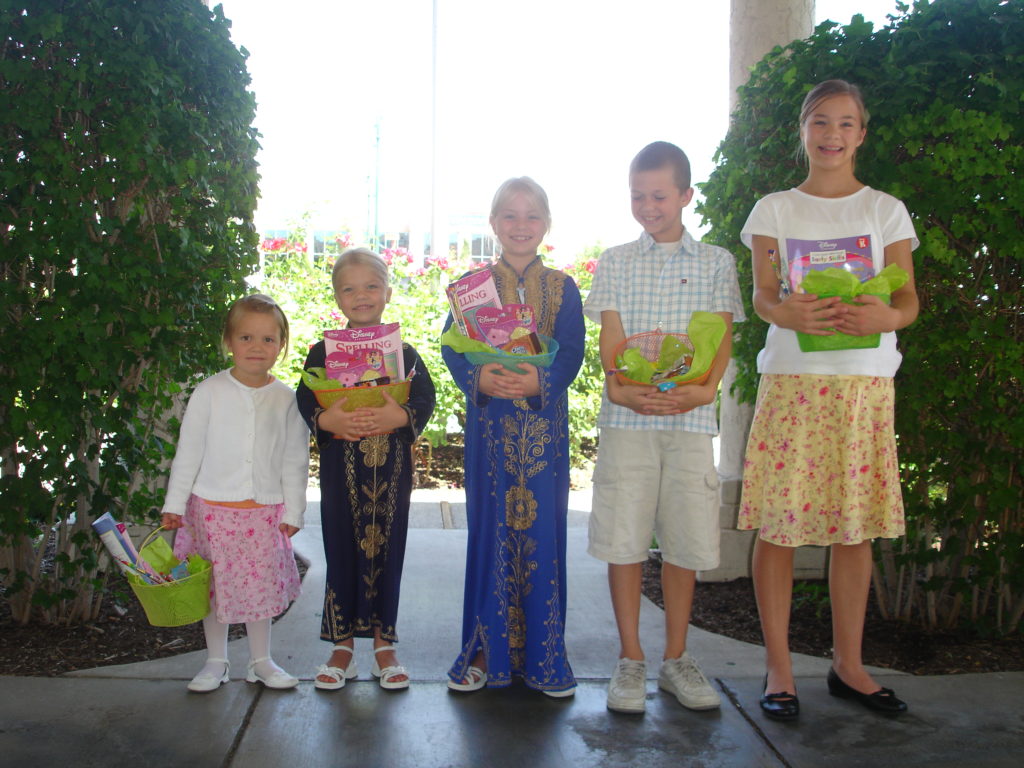 That summer, the children all attended Disney singing camp, taught by the incredible Debra Bounous. Talk about an amazing nurturer! I need to write about her sometime. At the end of the week-long camp, the children had a performance, and then she gave them a goody basket she prepared for them! They were so excited about it. (Well, I won't say that Nate would have been excited about performing in a voice recital. Or Sare. But everyone loved goody baskets!)
Loads more photos, and tons of fun candids that I'd love to share. But it's too late and I'm tired, so off to bed for me. I'll share more another day.
I will say that this was a really wonderful exercise in recalling great memories. When you look at photos over the years, you can see that all those little, fun things you do together as a family really add up! I'm so grateful for family photos!
Seriously. Family is where the action is, just like my grandma said.
---
---