Fall "meat sparingly" dinners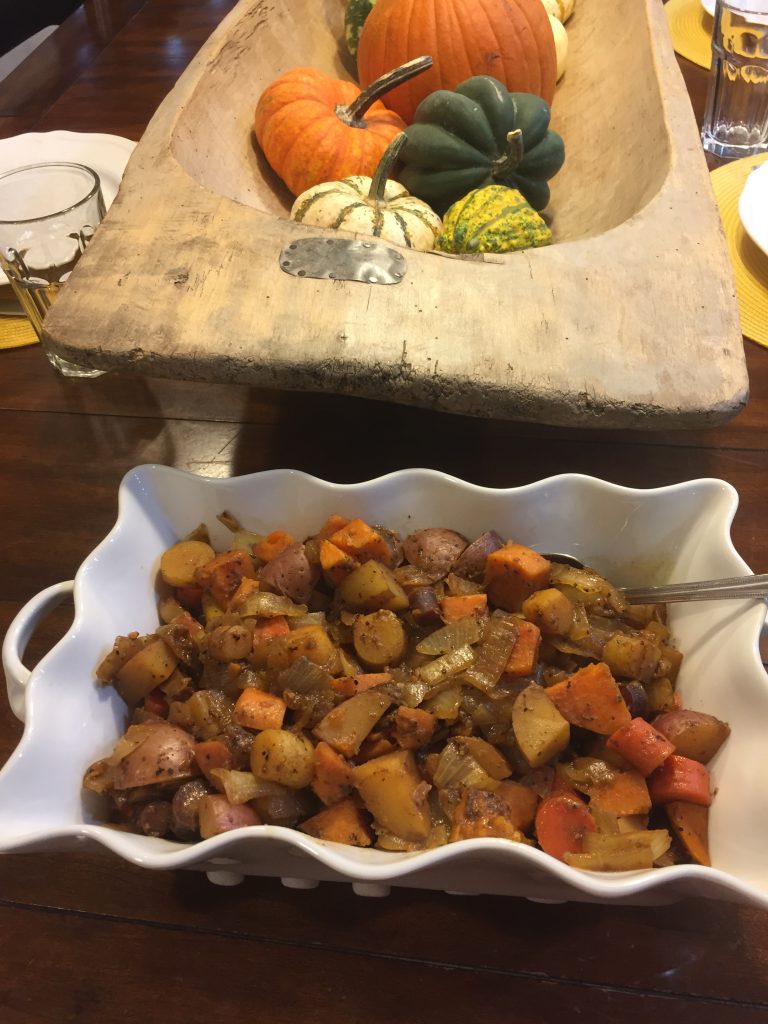 Sunday, after teaching my lesson in Young Women on why the Lord wants us to be healthy, I decided to be more committed to living the Word of Wisdom. I want to "eat meat sparingly," eat more foods in their season, and include more grains in our diet.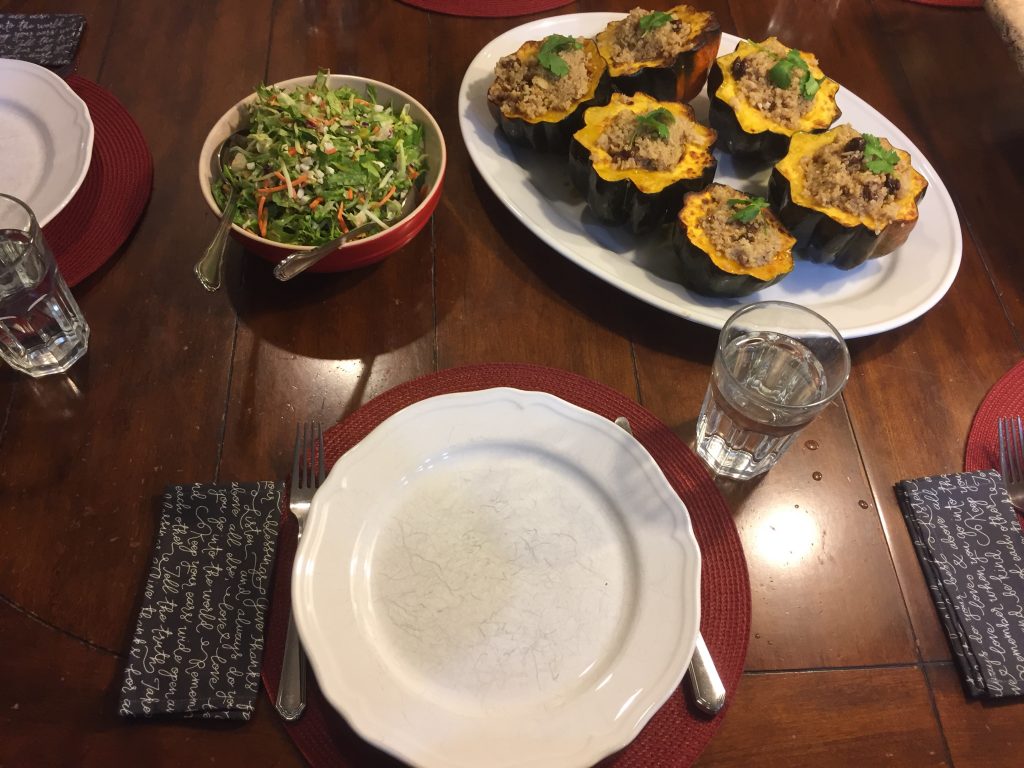 So this week I planned ahead, so that we could have 2-3 dinners with meat in them: chili con carne mid-week and sausages on Sunday, with a potential meat dinner on Friday night, when it's "YOYO" (you're on your own) night chez nous.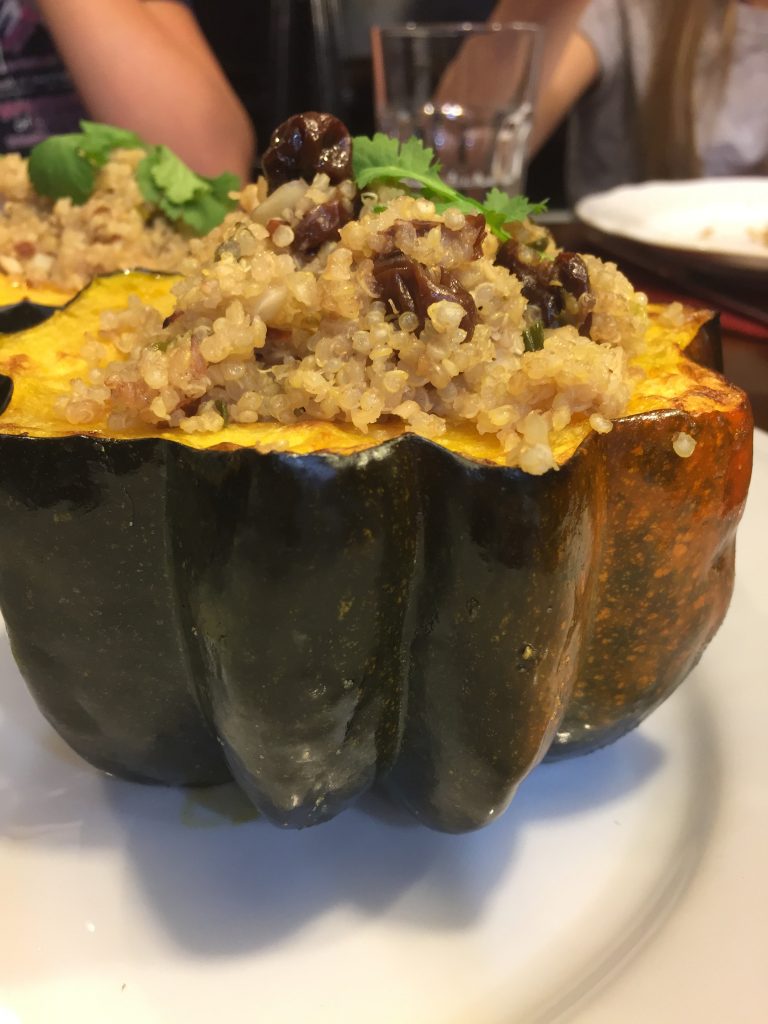 The other nights we have had (and will have, since Saturday hasn't come yet) stuffed acorn squash, fall root vegetable stew, potato leek soup, and waffles with homemade peach syrup. Along with the side dish, the meals have been hearty, yummy, and comforting. It's so nice to gather in that dark fall dinner hour and eat together.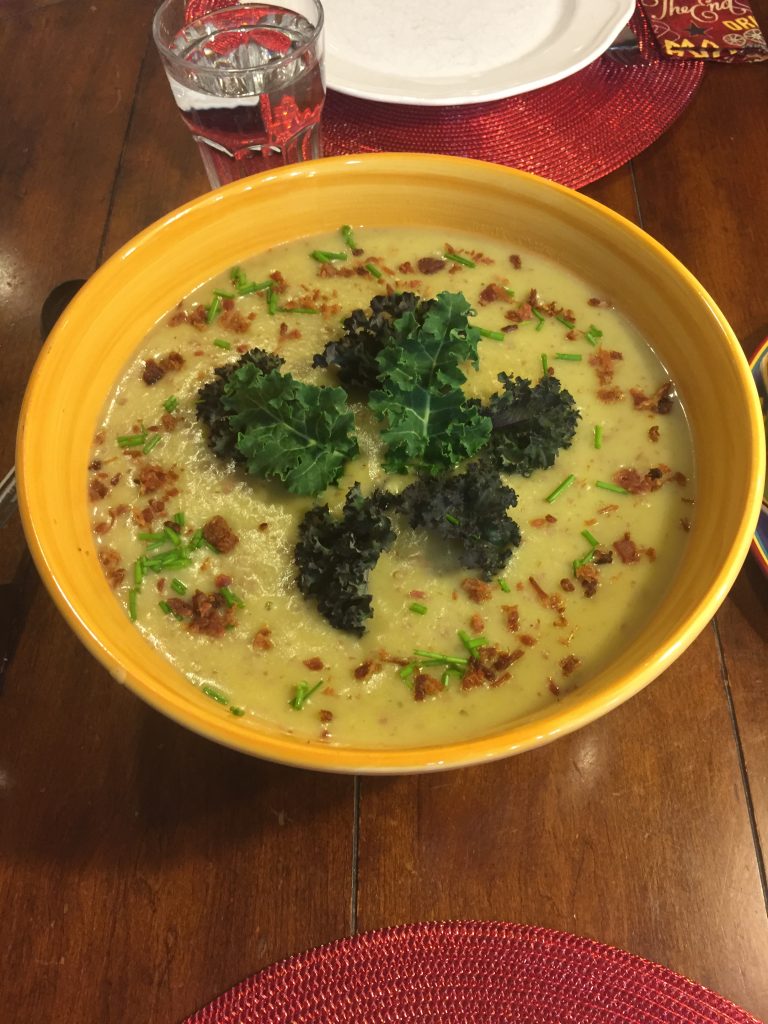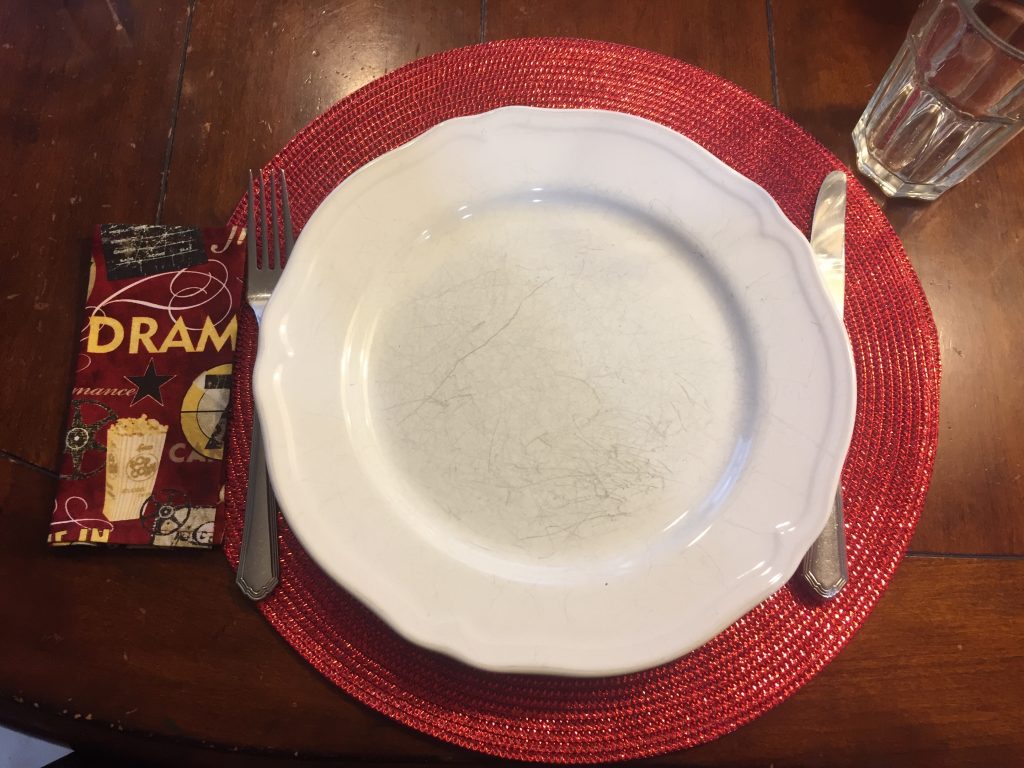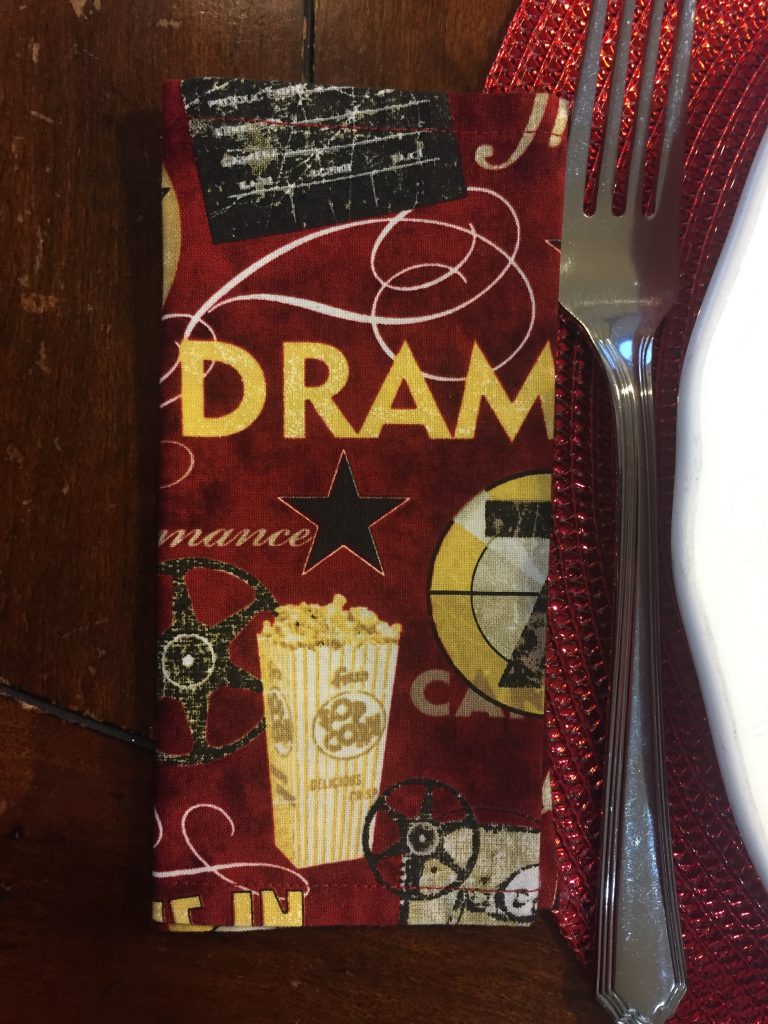 I've especially been enjoying using the fabric napkins I made for fall, because, well, that's just my personality!
In fact, I ordered some red placemats from Amazon, and they turned out to be red metallic. Surprise! Haha! And we all think their added sparkle is quite fun. So there you go: sometimes mistakes turn out to be a delightful, serendipitous bonus.
I've invested a fair amount of time in cooking this week (watching episodes of The Great British Bake Off on Netflix while doing so) because I wanted to develop some menus and recipes that will help us eat more healthily. It's been rewarding. Fall is a good time to cook.
Click on the images above or the following links to go to the recipes: stuffed acorn squash (recipe below), fall root vegetable stew, and potato leek soup.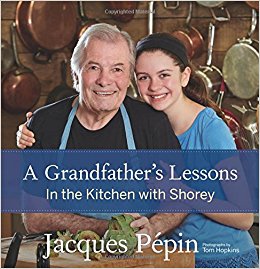 NOTE: The acorn squash was stuffed with quinoa that was cooked with dried tart cherries, onions, and chopped, sliced almonds. The recipe for the quinoa comes from a book my dad gave to Anna for her birthday, A Grandfather's Lessons by Jacques Pépin. The recipe is simple, but I cannot share it here because of copyright. I recommend the book! But with a little imagination, you could certainly guess at how to make it, if you use butter in your quinoa preparation. (Here's a "how to cook quinoa" post from Kitchn.com you could use.)
To make the stuffed acorn squash, prepare any stuffing you desire and while the acorn squashes are baking. (Rinse and then cut the squash in half, scoop out the seeds, and place on a baking sheet. Bake in a 425 degree F oven for maybe 45 minutes.) Once the squash is baked, put stuffing of choice in the center of the squash. Garnish with an herb sprig, such as parsley or cilantro, and serve. Serving suggestion: serve with a chopped salad mix (such as the kale salad mix from Costco) and canned peaches.
---
---