Family Council goal sign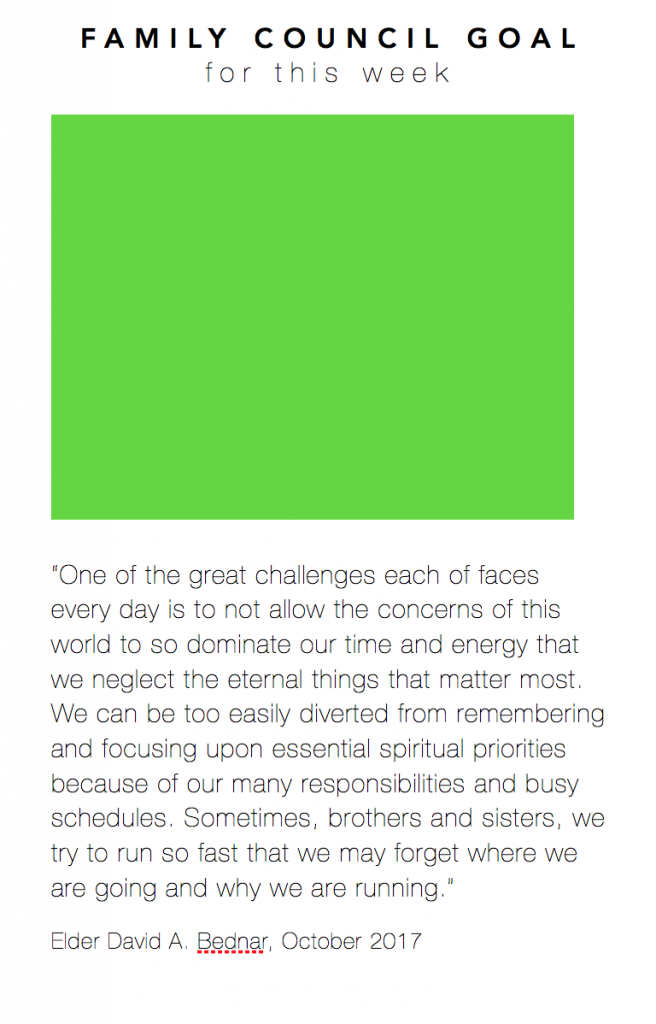 There is a solution to everything under the sun.
We have found that one of the best ways to find solutions for family problems is to discuss them in a family council and then set a goal to accomplish the solution we have chosen.
And I have also learned from experience that when I am working to solve a problem, the stress of that problem is diminished considerably. Working towards solving problems helps prevent feelings that can lead to depression!
I made a new sign for our white board today to help us focus on our one goal each week from family council. (I cut the paper in half, so the sign is only about 5.25″ x 8.5″, and I laminated it so that we can reuse it every week. We will write our goal on the green box.) You can click on the image to download a printable PDF, or click here.
---
---