Family Power Preschool©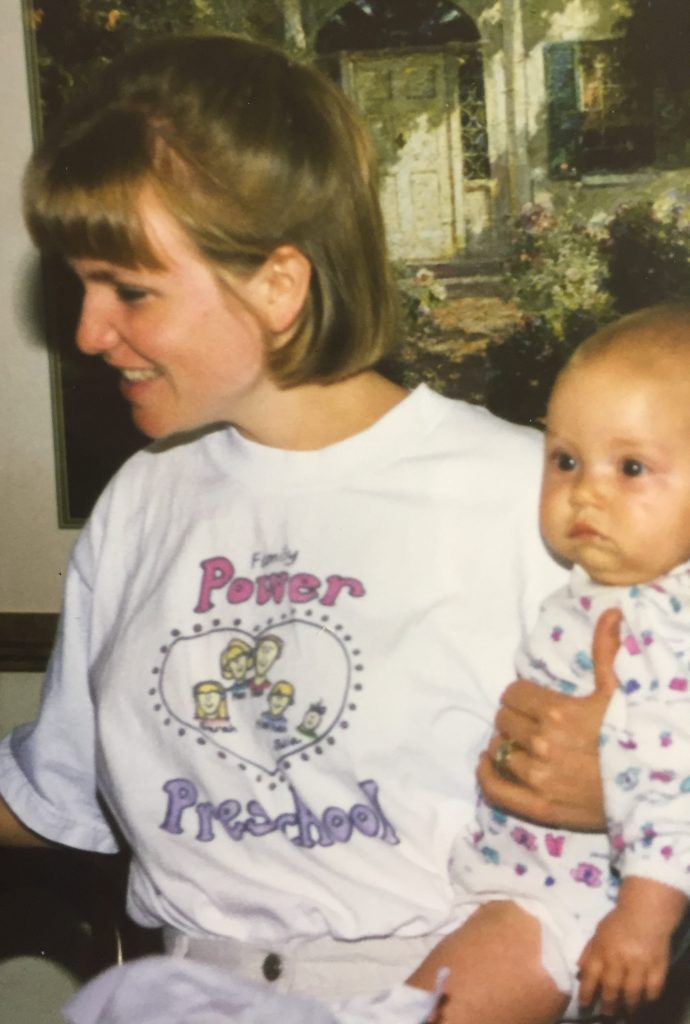 "What's the most important thing children have? It's their brains. But we are not caring for children's brains the way we care for their bodies – especially in early childhood, when the science shows that children's brains and children's futures are rapidly being shaped. We need to do more to give parents and caregivers of young children the support they need during this most critical period of brain development." –UNICEF Executive Director Anthony Lake.
I read this quote today and thought how interesting it is that the focus of this 21 September 2017 press release from UNICEF was that nations need more policies to support children being taught by their parents.
I  believe that when children are lovingly educated by their parents, they learn by example how to teach their children. They don't need to rely on governments to be able to teach their children. They find a way.
Public and online resources are more available than ever to help parents with their responsibility, so that more and more parents can help their children learn at home, when they are young. And if you give children books as gifts when they are growing up, they will have a sufficient library to read to their own children when they marry and begin their family.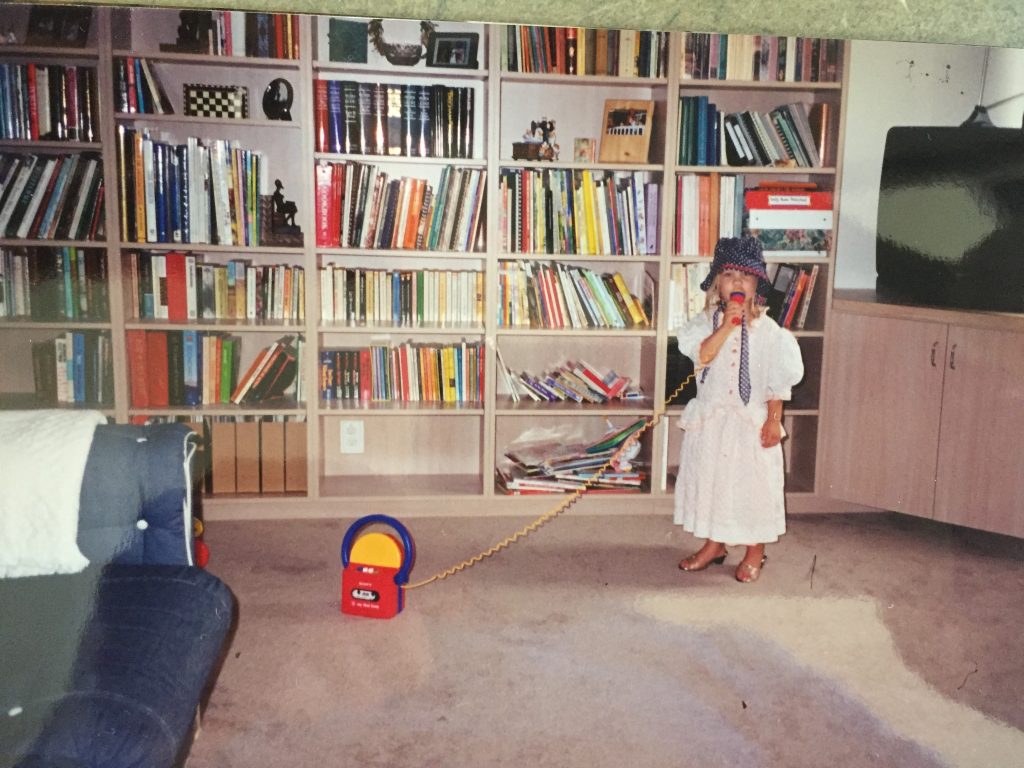 Family Power Preschool
When Sarah and Nathan were preschool age, neither of them wanted to go to preschool. I kept trying to enroll them, and they refused to go.
Now, that's normal behavior for preschool-age children. But when I tried multiple times to leave them only to have them be so unhappy, I decided it really wasn't worth the fight.
I decided to do home preschool instead.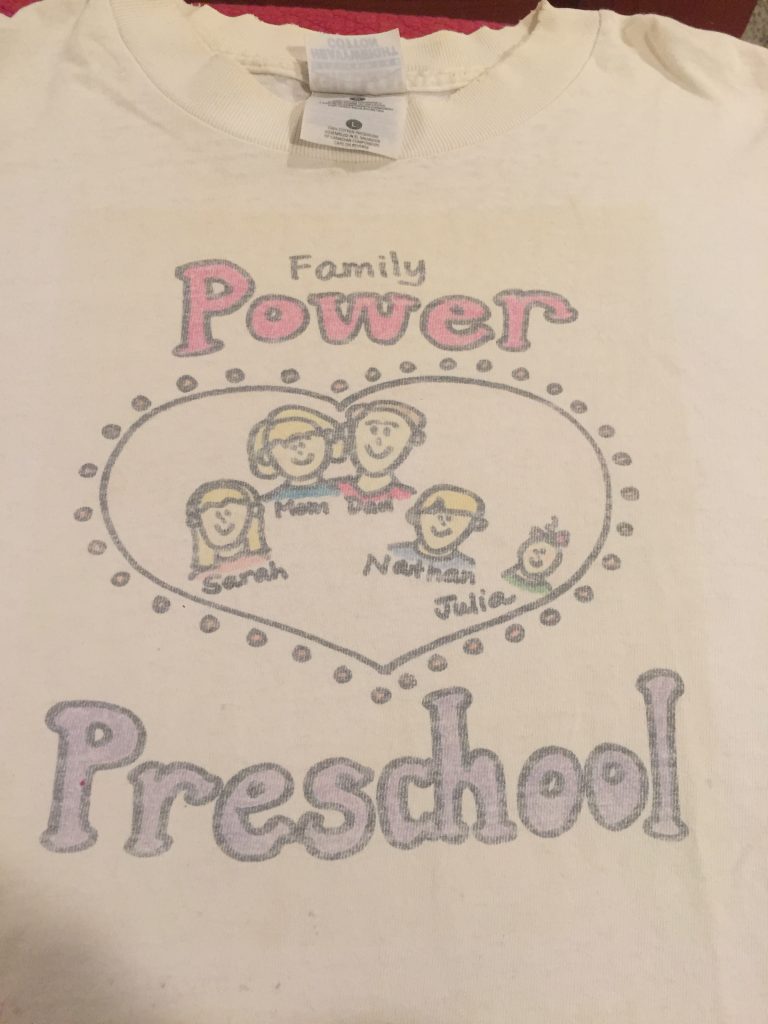 In some ways, this was easier and more fun for me. With 3 children under the age of 4, the baby was inevitably napping when it was time for me to leave to pick them up. And every mother knows that it's very nice not to have to wake a sleeping baby!
I also got to draw on my creative, preschool-teaching years. (That's how I earned my way to Europe as a child, by teaching summer preschools in my home.)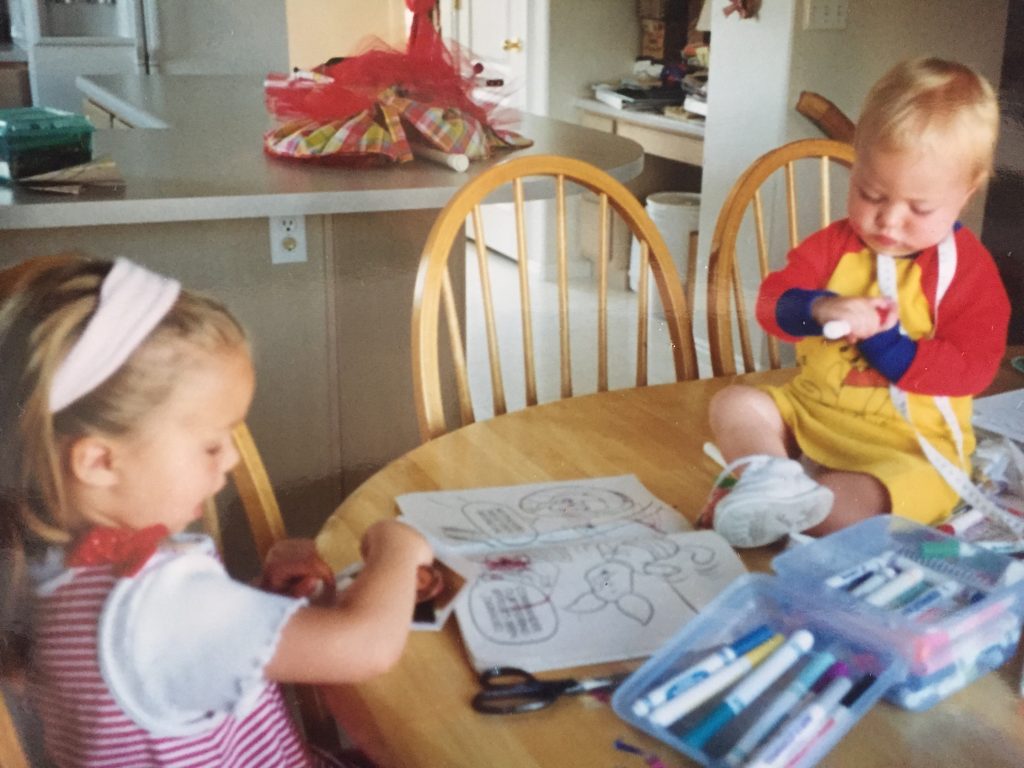 Simple, fun, inexpensive
Doing home preschool can be simple, fun, and less expensive than paying to send your child somewhere. On the other hand, it can be the opposite of those at times if you let it. Some days are complicated, exhausting, and more costly if you don't keep things in hand. But life is like that. And the memories we have of being together and learning together are a sweet reward for the effort we put into our family time!
And every effort I ever put into educating our children has paid off.
When I dropped Sarah off at her second med school interview this past weekend, for example. She didn't cry. She baulked a little at me asking to take a photo of her. Talk about a contrast from the first 4 years of her education when every departure was a drama scene! Who would have guessed?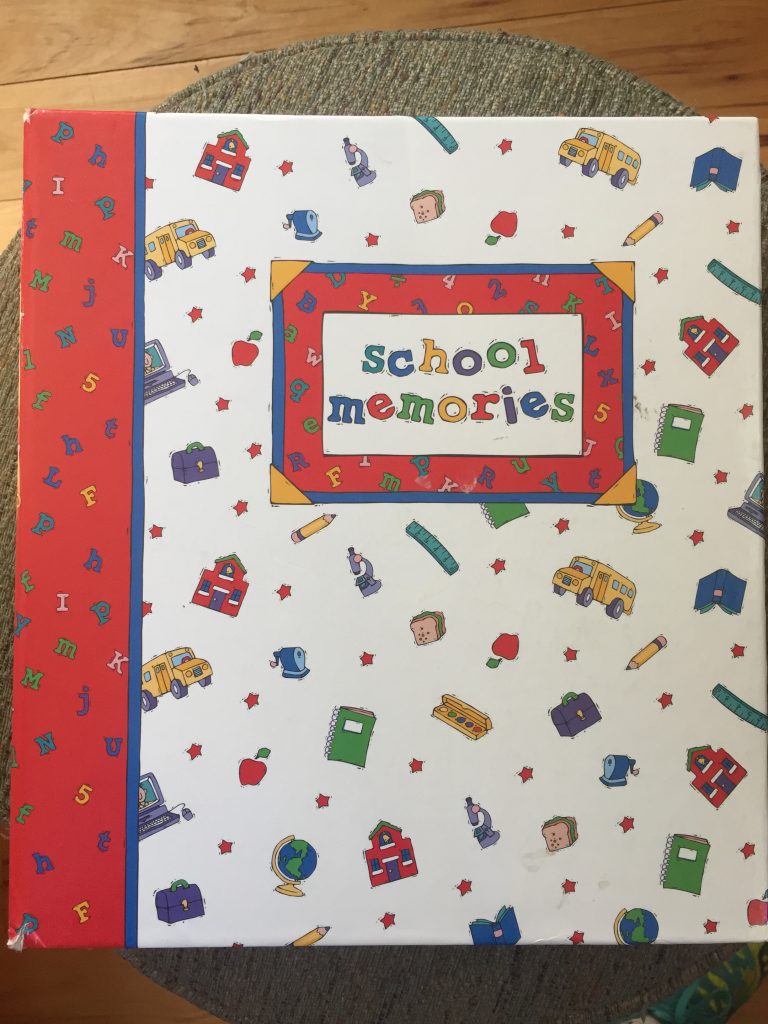 Here are some of the things we did in our Family Power Preschool©:
This was the age of scrapbooking! I found a cute binder and made it the record of some of our activities.
I was (as usual) ambitious in the beginning in being quite structured, just like a typical preschool. You can see from the photos that I made up a poem that initially we recited we sang a song and said a prayer. I also made up and taught them a few rules (Can you tell I was a school teacher?).
But as time went on, we became less planned and more spontaneous. We didn't always follow a format, except for beginning with prayer. We went on lots of field trips: the library (weekly), the zoo, a farm, the pumpkin patch, a homeless shelter, relatives' homes, a candy factory, etc.
Kindermusik® was the music portion of preschool, and gratefully, I was able to take all the children and while one or two were in class, I went to the library with the other. And usually we all went to the library after. We had the most wonderful teacher, a mother of 12 herself! I felt nurtured by her love when I went. That's where I learned to give myself a pat on the back (literally and figuratively). Marion Wright will always be a shining star in my book!
We baked, cooked, painted letters with chocolate pudding on the shiny side of freezer paper, colored, painted, played with clay, did seasonal art projects, wrote letters to and colored pictures for grandparents, and of course, we READ.
We read and we read and we read. I think it was then that I decided we would always begin with the Scripture Stories books (which are free online now) first. That is where each of our children learned to read.
I helped the children set goals. Haha I'm afraid I am an infamous goal-setting mother. If any of our children don't know how to set goals, it was because they didn't want to learn it–not because they didn't have a hundred opportunities!
We danced to music. We went on walks. We gardened. We built snowmen. We went to the park. I wish we had done more outside activities, but sometimes everything just took so long, and I was very focused on academic learning. I wish I had figured out a way to make skiing possible, or that we had gone to the park to sled more. I was not so good at getting everyone out in the cold. We were sick a lot! So we did many indoor activities. Maybe we would have been healthier if we had been outdoors more?
We played. Children need to play! They played with each other–that is the gift of siblings.
We had fun!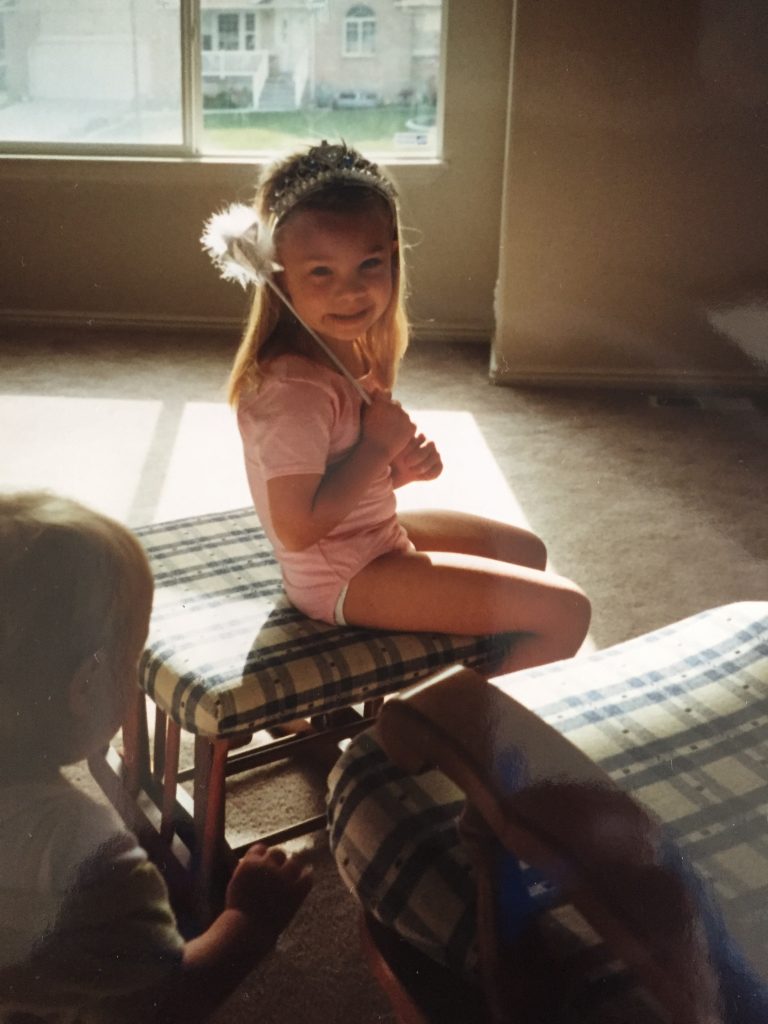 We used these preschool scrapbook pages to learn letters, numbers and colors.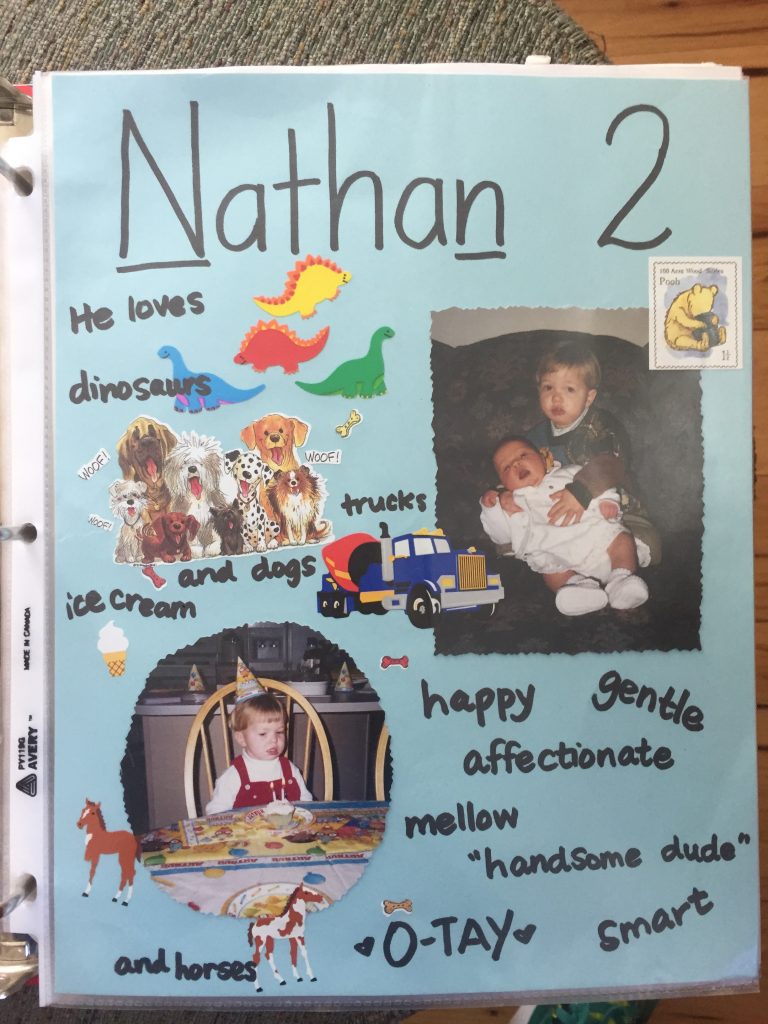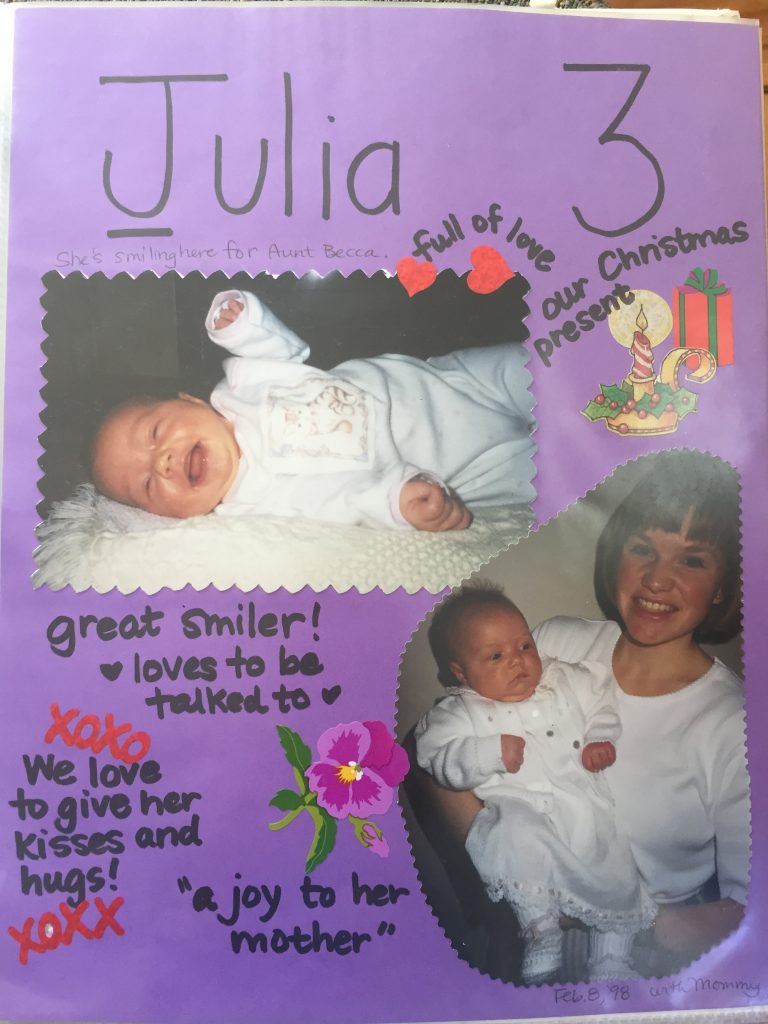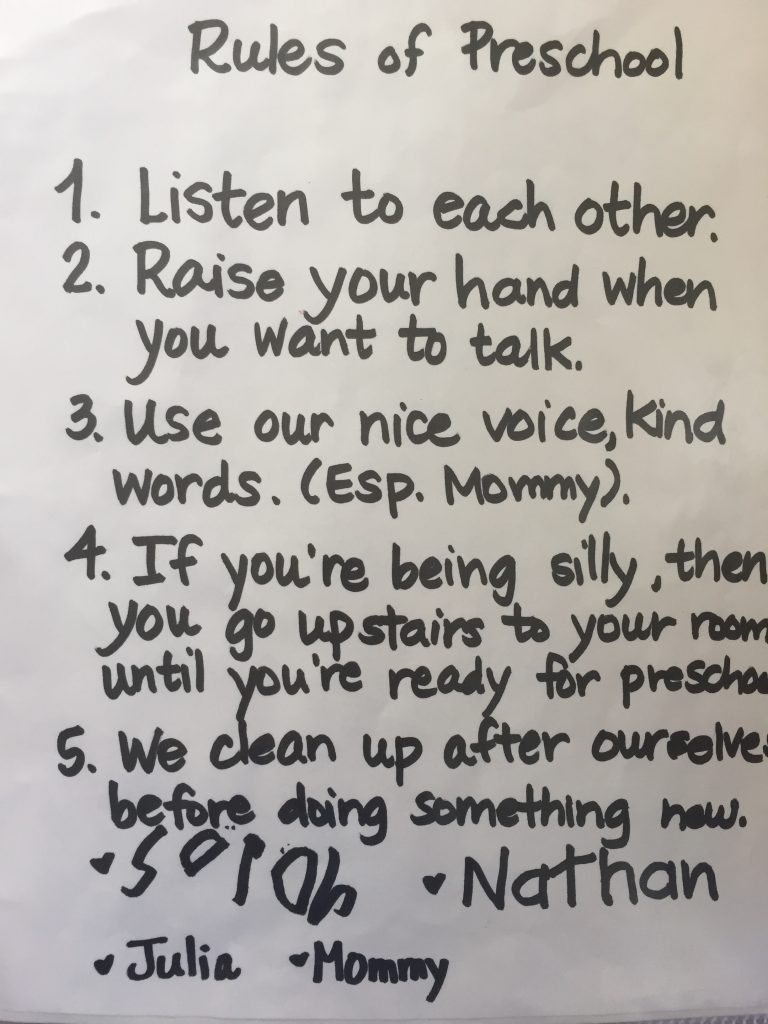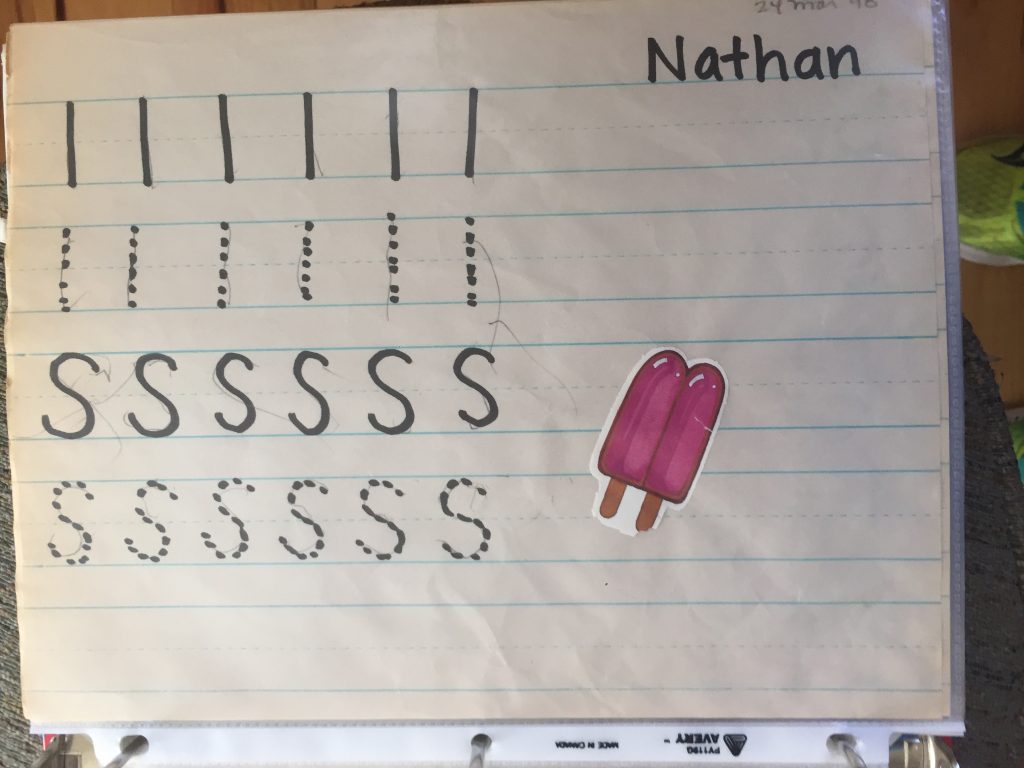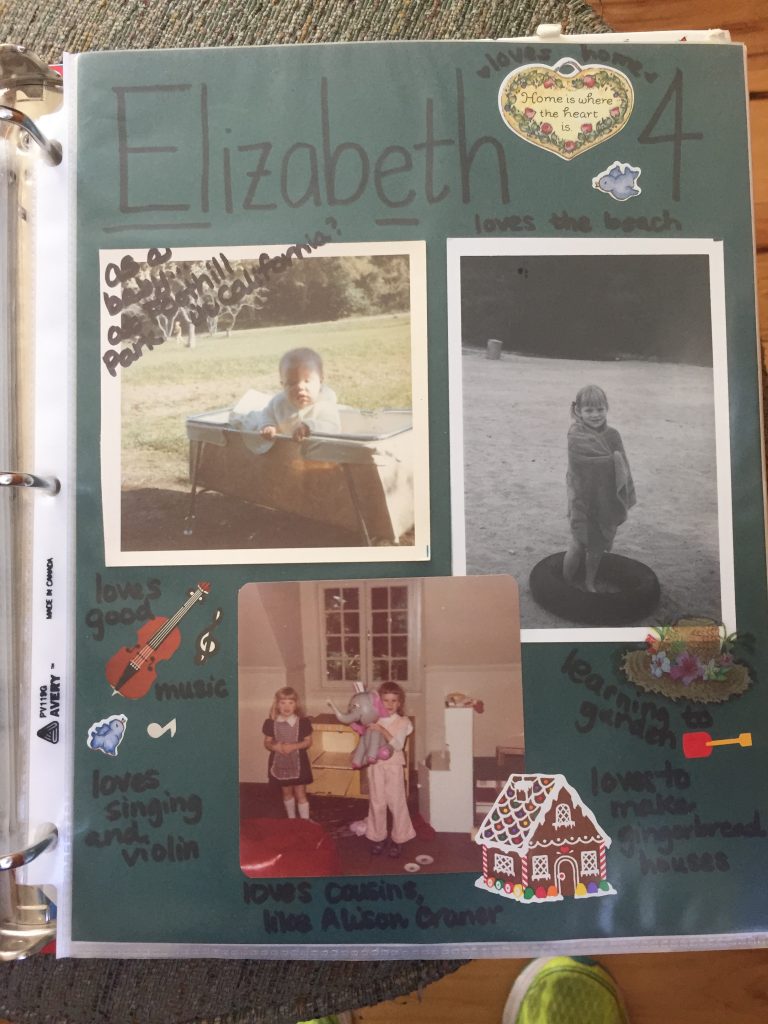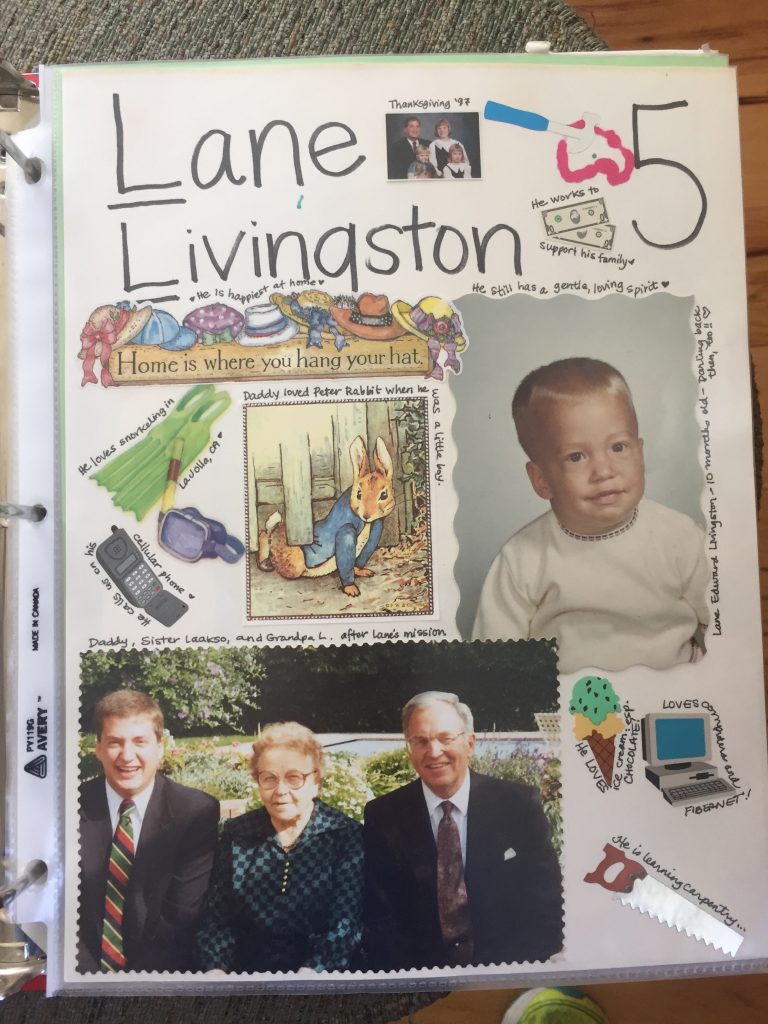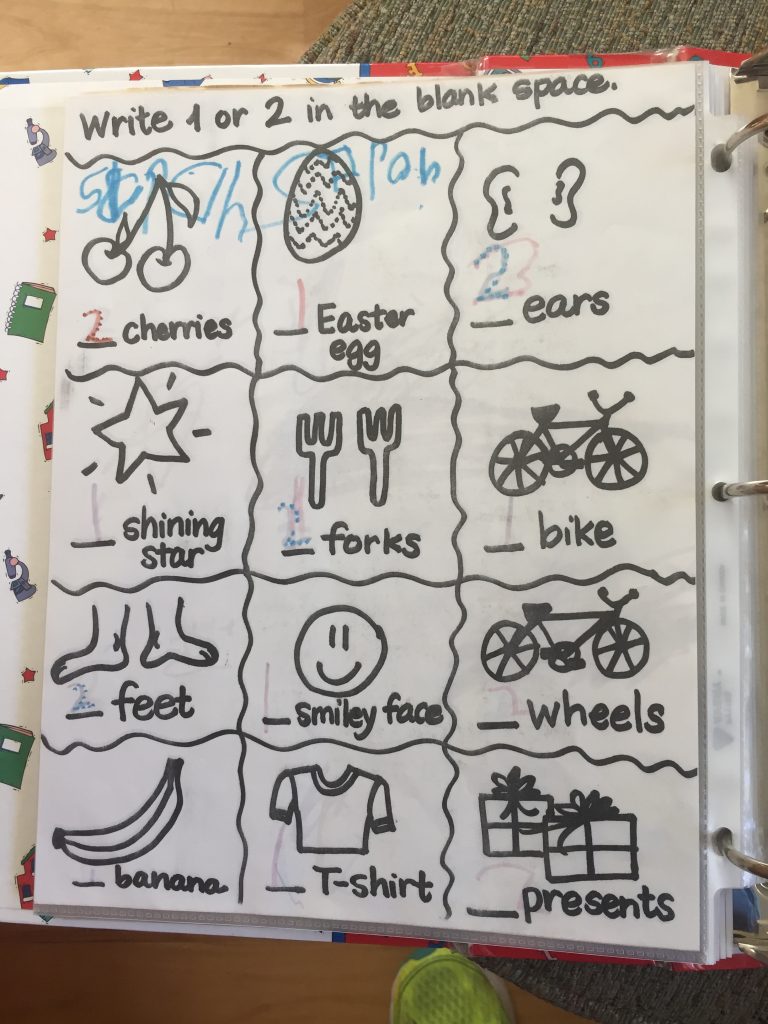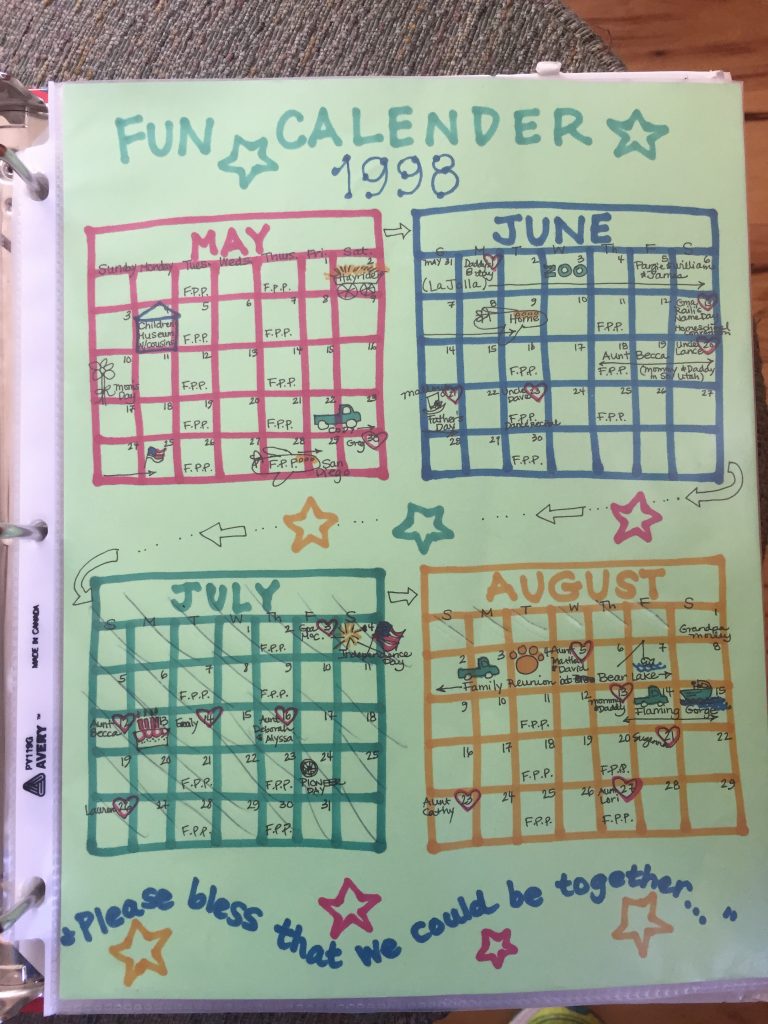 Calendars gave us things to look forward to!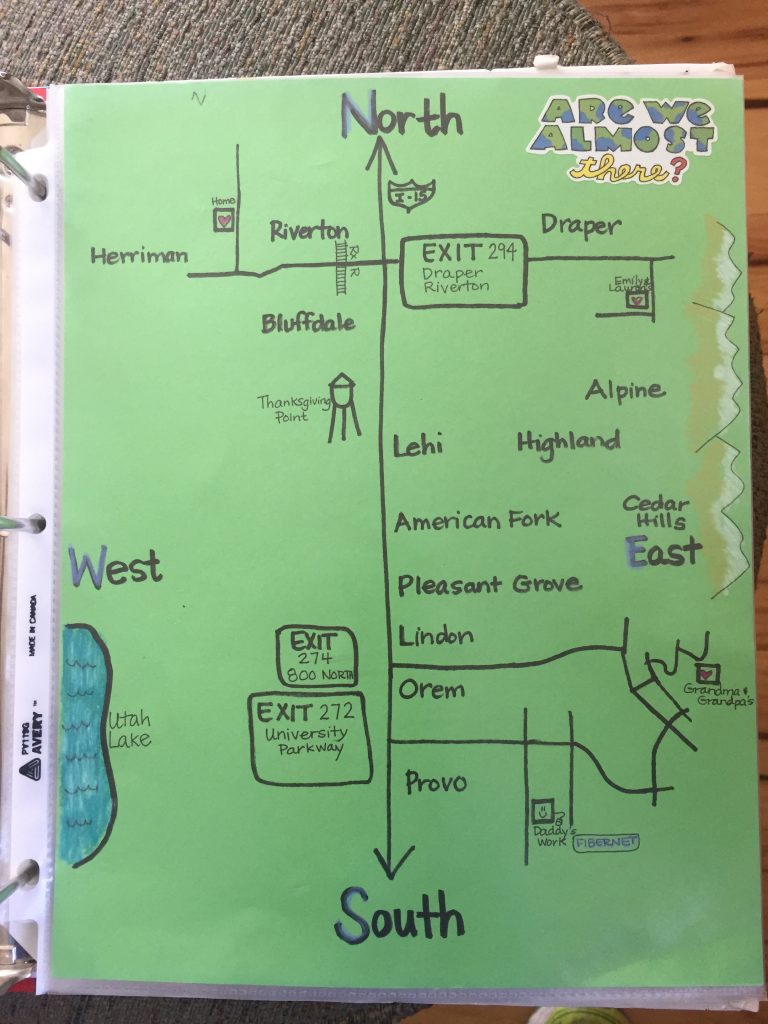 We often drove from our home in Riverton to Orem or Provo, so I made a made for them to learn where things were.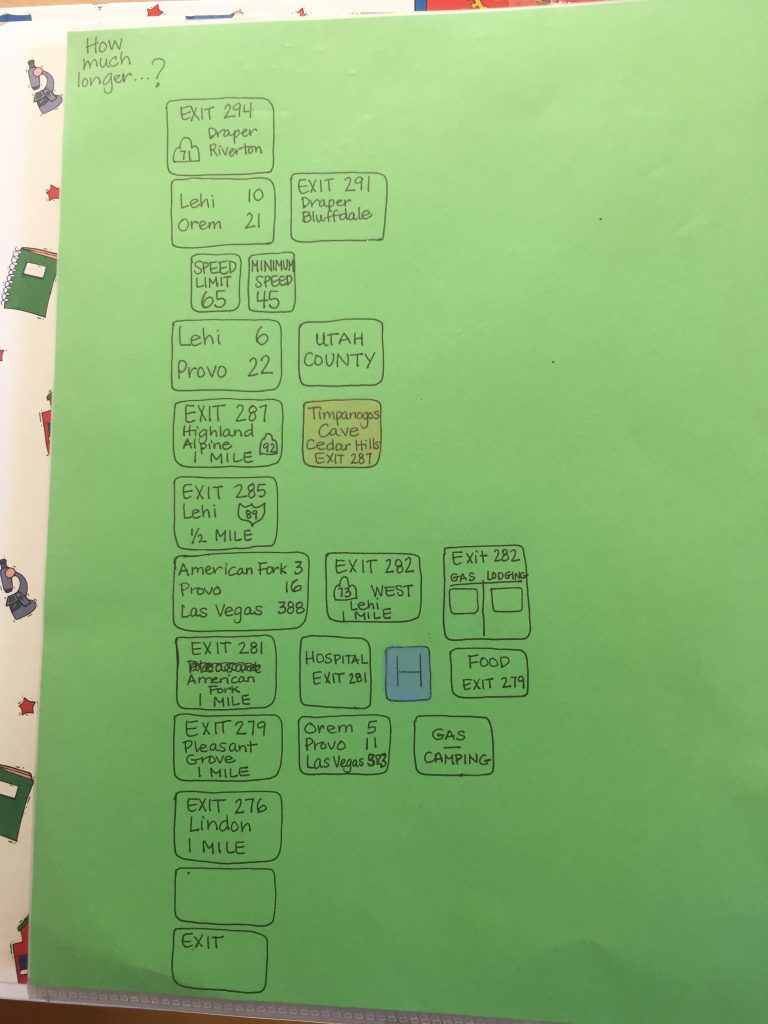 I also drew the exit signs on the back as a way for them to learn to visually mark the voyage.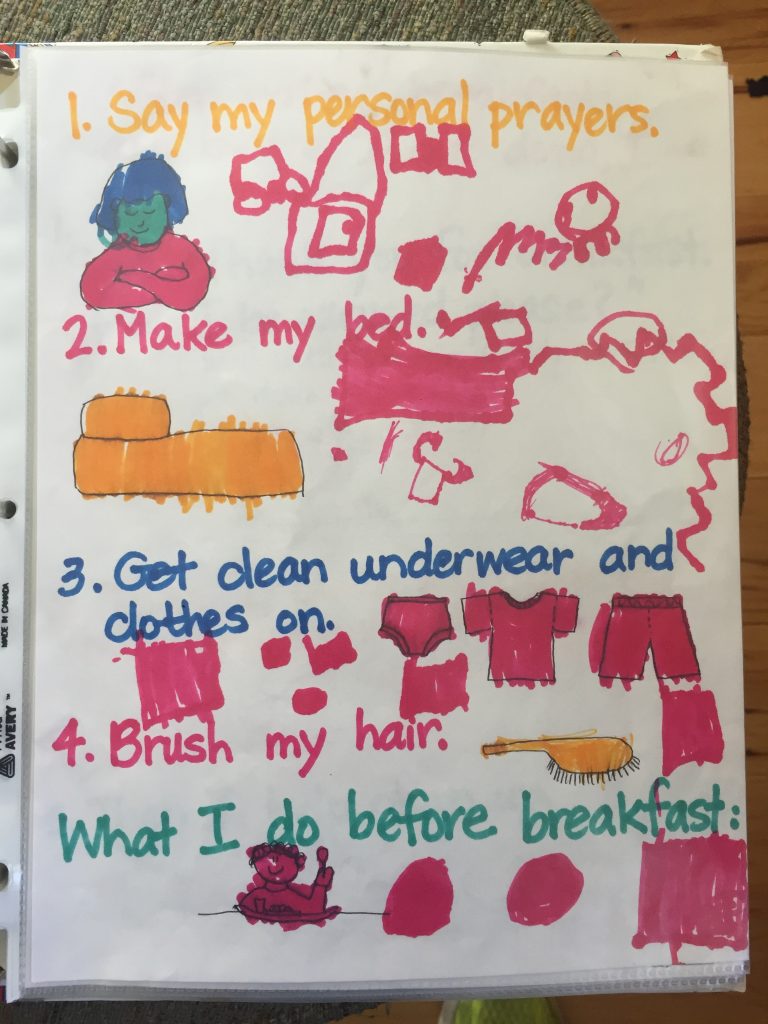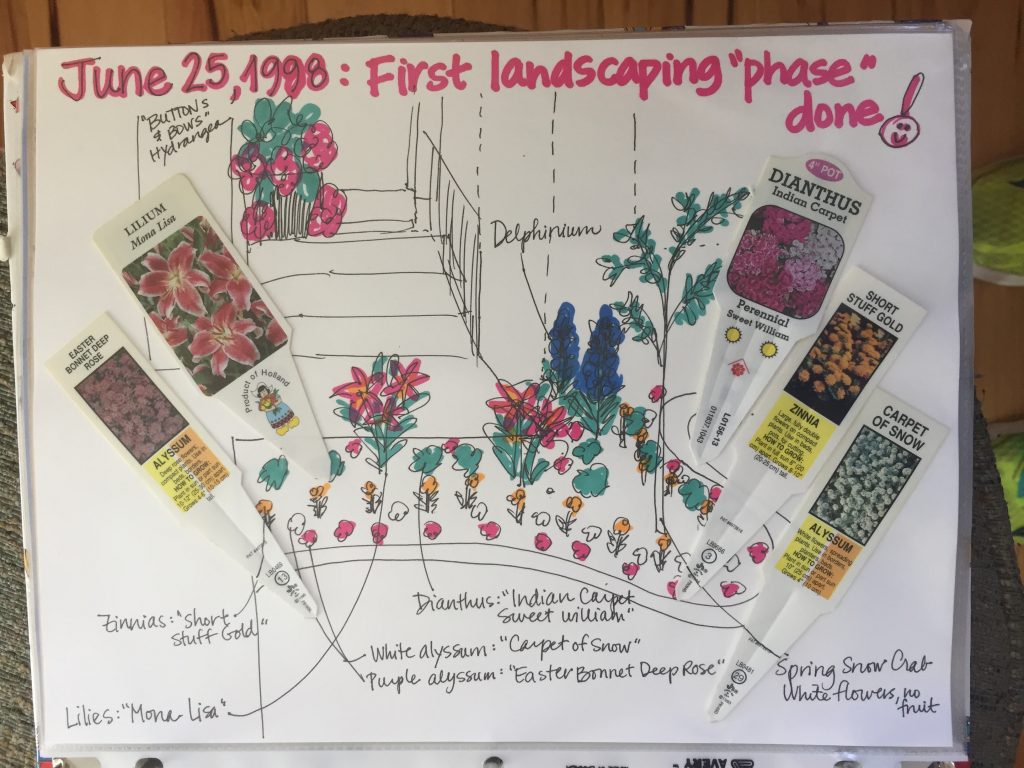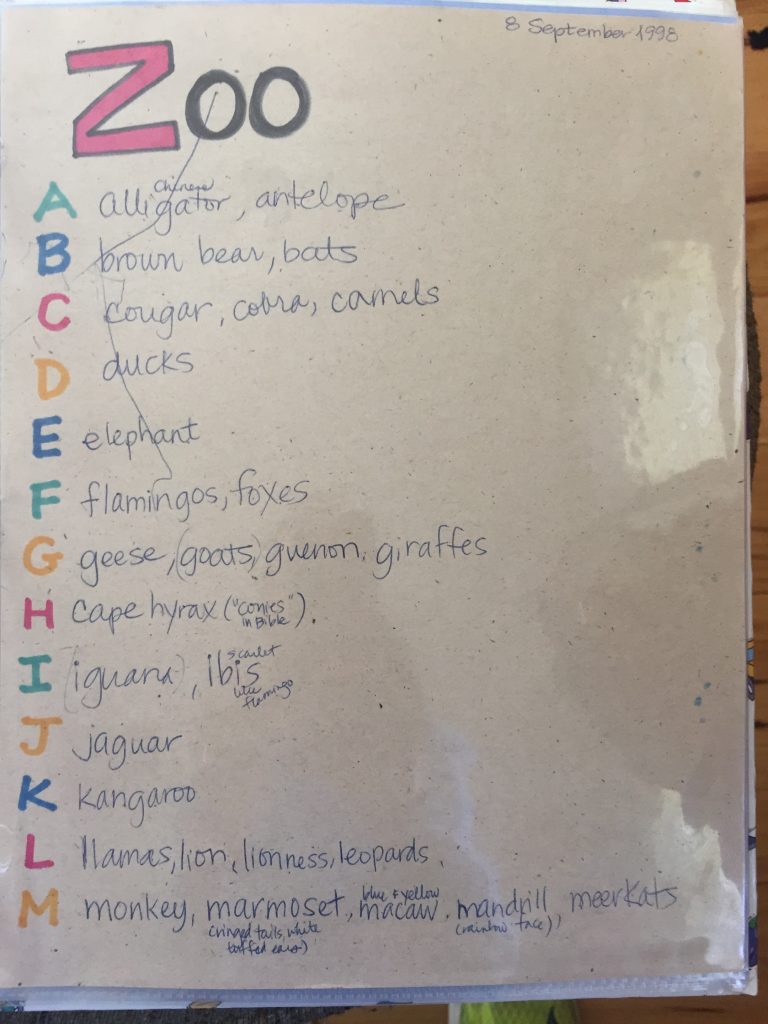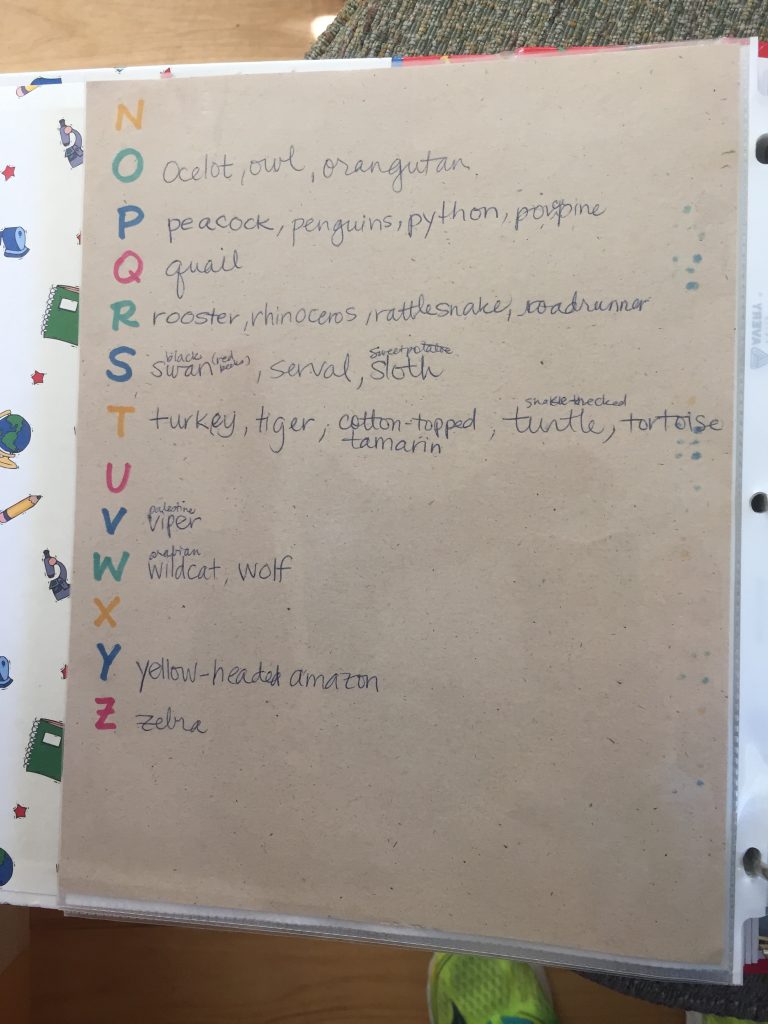 We went to the zoo and listed all the animals we found on our alphabet page.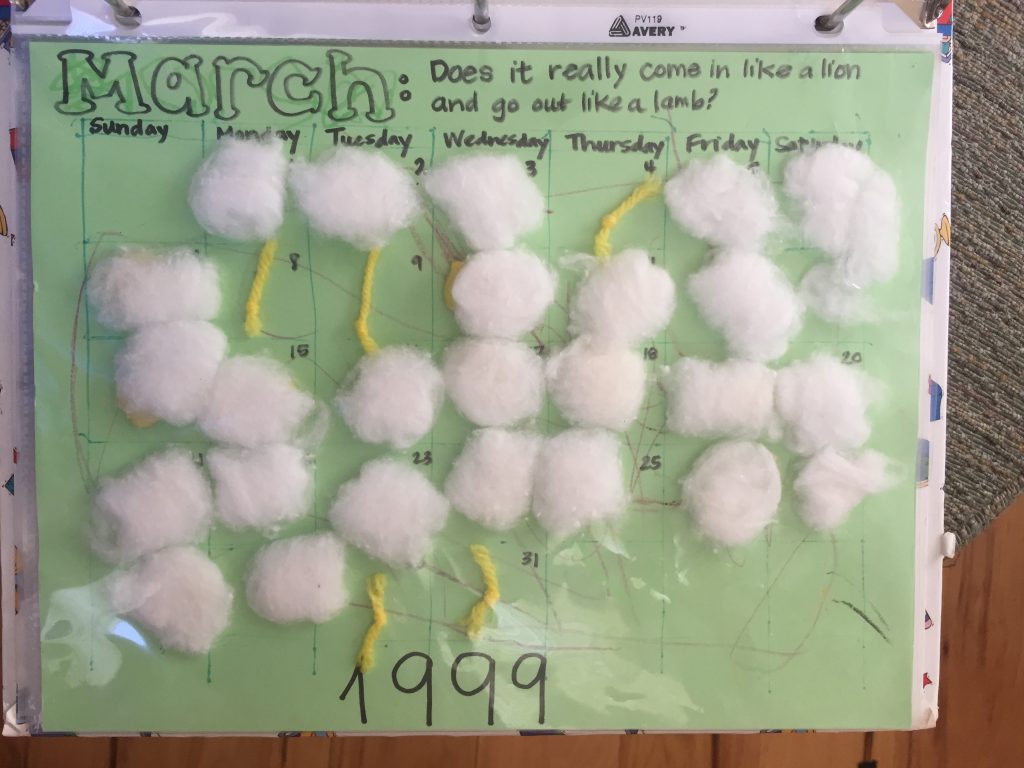 This March calendar was interestingly enough one of my most memorable activities! We glued on a little yarn "lion's tail" for each windy day and a puffy cotton ball "lambswool" for each mild-weathered day to see if the month matched the saying. ("March comes in like a lion and goes out like a lamb.") Not true in 1999!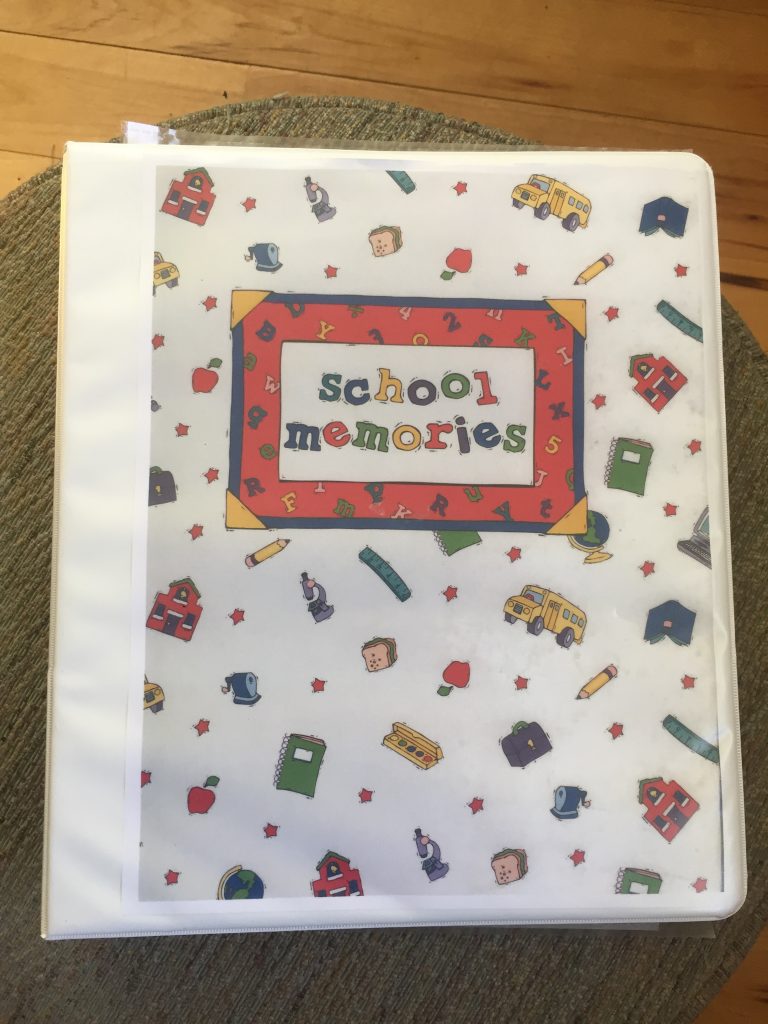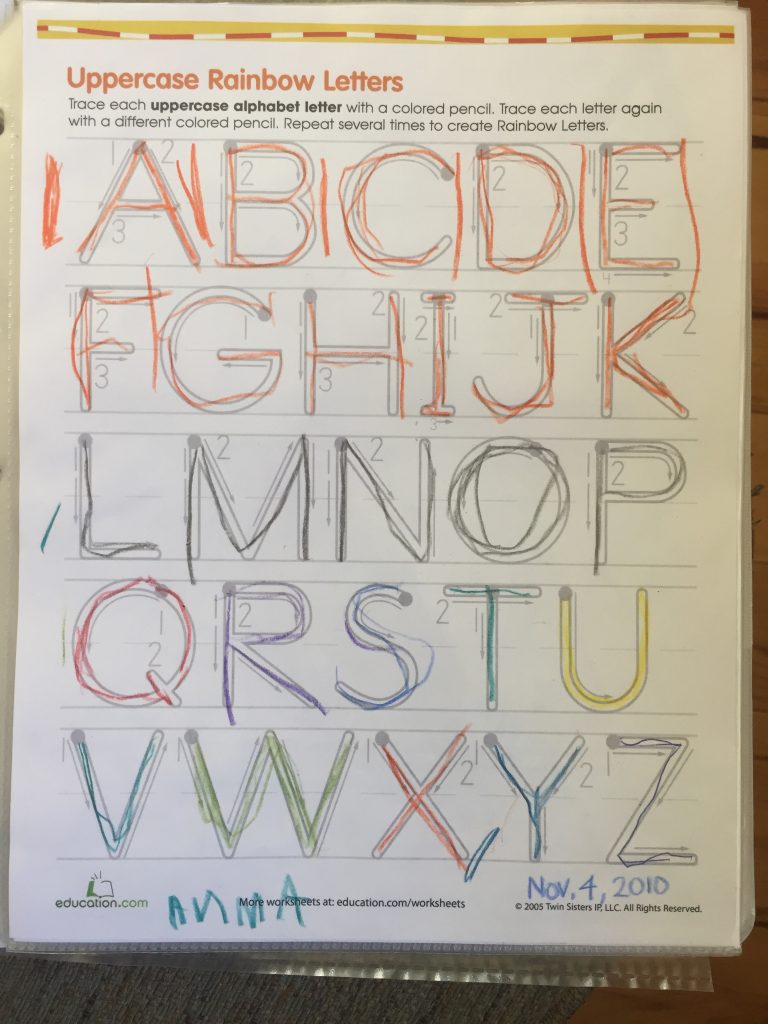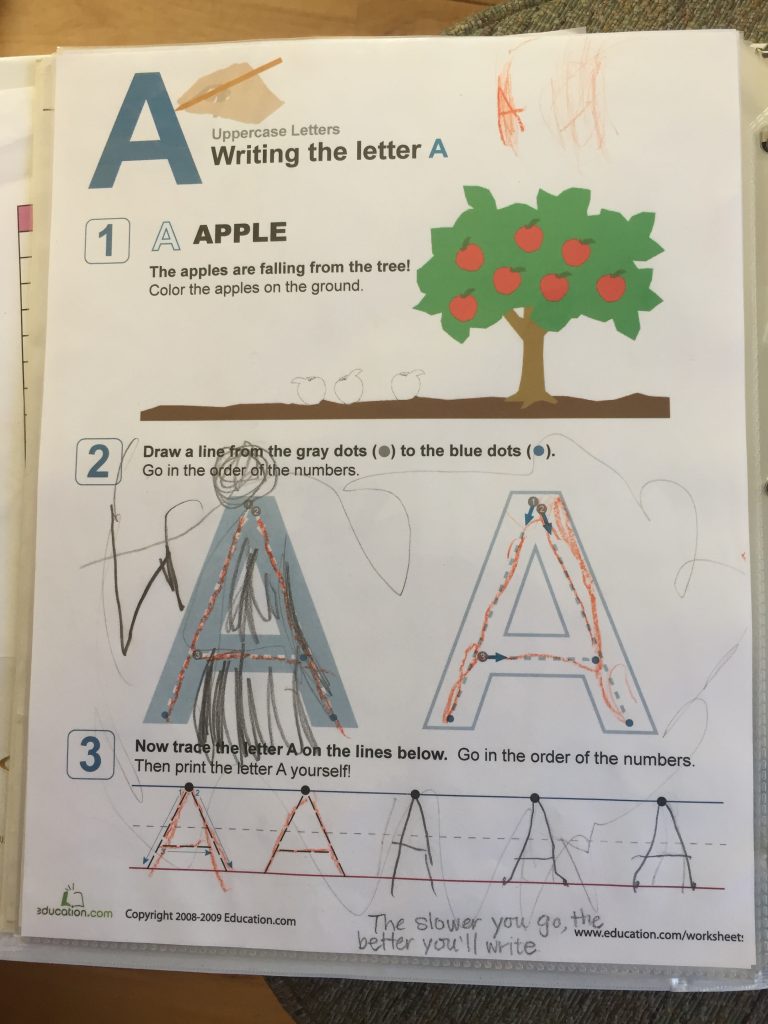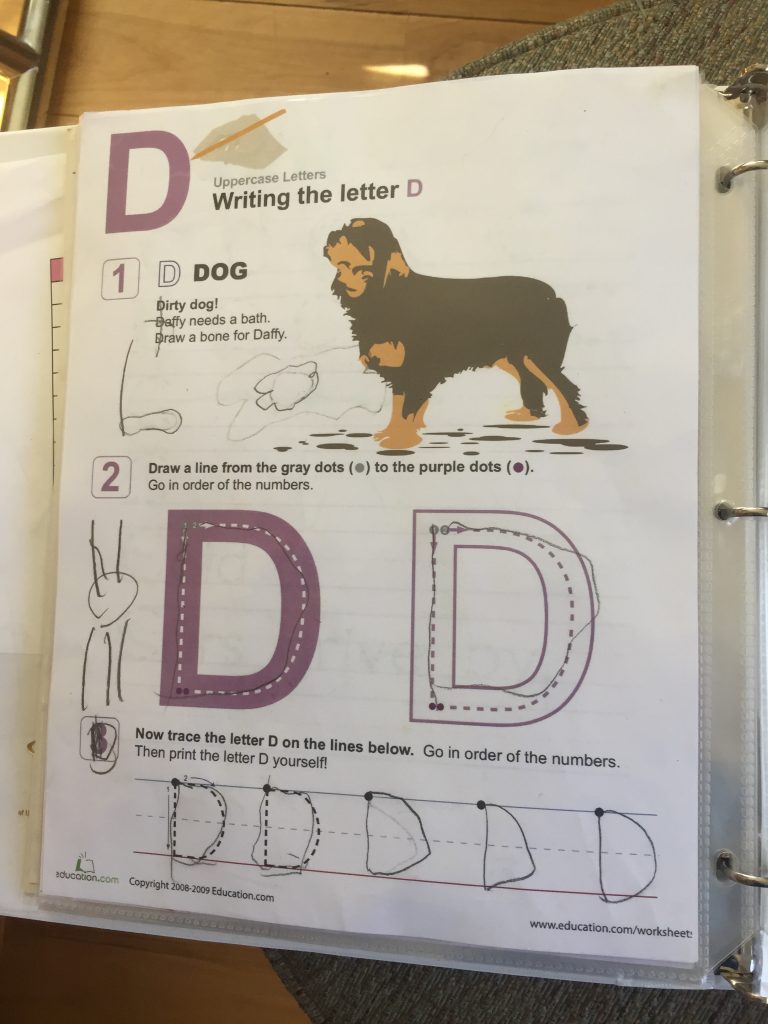 Ironically, when Anna was preschool age, she didn't want to go to preschool, even though Julia (when old enough), Rebecca, Eliza, and Peter all had gone to preschools away from home. (I was eager for a little break by then!) Anna had looked at the Family Power Preschool binder so much that she wanted her own turn. So one year, we did home preschool just for her. I copied the top of the other binder and stuck it in the front of her own binder. By then, online resources were freely available, so I didn't need to create my own worksheets. I just printed them off!
---
---