Fast meals: Chicken Fiesta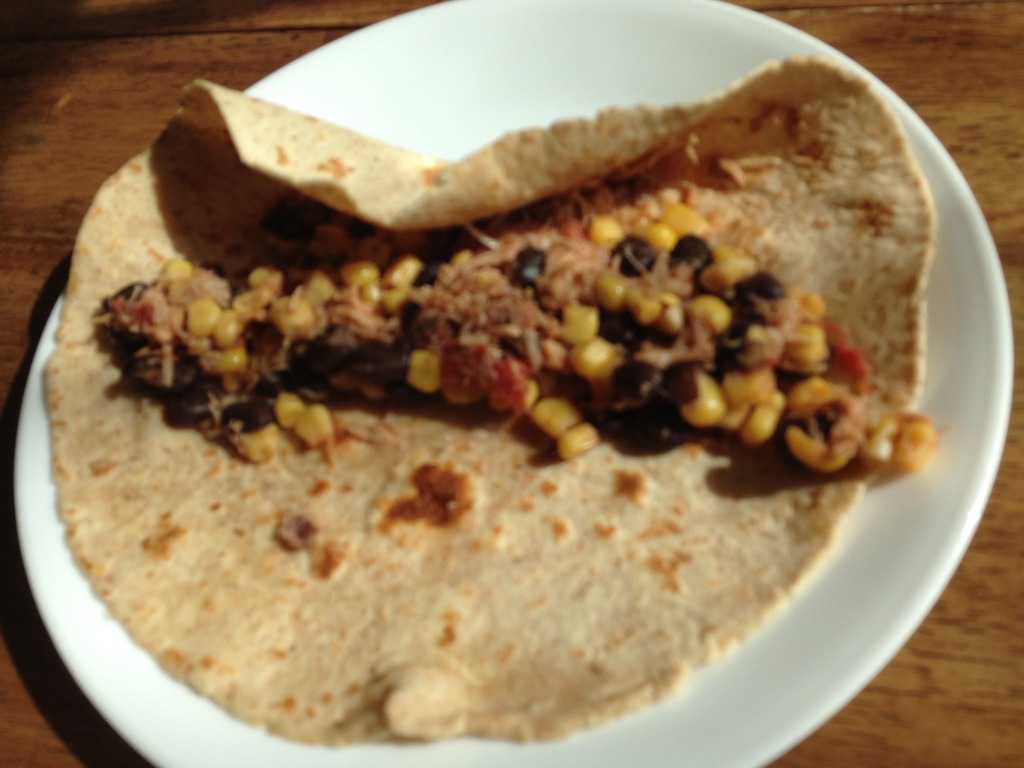 (Seriously. I am SO not a food photographer. Here's the lovely, blurry, snapshot of my meal because I simply am not in the business of it. It's just to give you an idea. Hopefully looking at the photo will not have any adverse affects on your interest in trying this yummy dish!)
We learned how to make this great fast one-pot meal from friends back in Riverton years ago. My friend called it "Chicken Fiesta." Here's how you make it:
You dump the following into a crock pot:
2 cans black beans, drained and rinsed
2 cans corn, drained
1 can salsa
1 can diced tomatoes, drained
2 cans shredded chicken or chicken chunks (or boil/bake and cut up/shred your own chicken)
a small can sliced olives
1 teaspoon (about) minced garlic
some taco or Southwestern seasoning
a little salt
You can also add some fresh cilantro or dried onions or diced onions or whatever else strikes your fancy.
Stir it up and heat. It is ready very fast, but you can make it ahead of time and keep it on the "Then, when you're ready to eat, pull out some shredded cheese in a bowl (such as cheddar or Colby Jack) and some sliced avocados or guacamole, if you've got some, and some heated tortillas. Spread the mixture onto the tortillas and eat.
Serve with something on the side, if you want, such as cucumber spears, sliced apples, or canned peaches.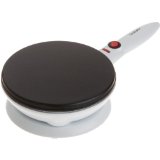 I REALLY love the cordless, electric crêpe maker that Eliza got for Christmas. We use it all the time to cook tortillas. You don't have to use oil. You just still a tortilla on the top of the crêpe maker, heat, flip, heat, and serve! It's really fast, and all you have to do to clean up afterwards is to wipe off the top of the maker, wrap up the cord (there is actually a cord. Not sure why it's called cordless), and put it away. It's lightweight and small and GREAT!
11/22/16 NOTE: Last night we had chicken fiesta, and it was an even simpler version: a can of black beans, a can of corn, a can of canned chicken (all drained), and a bottle of salsa. We stirred it all up together and heated it, eating it on unheated wheat flour tortillas and adding a lettuce leaf, guacamole, and for some, sour cream and shredded cheese. So easy, so fast, so yummy.
---
---