Father's Day books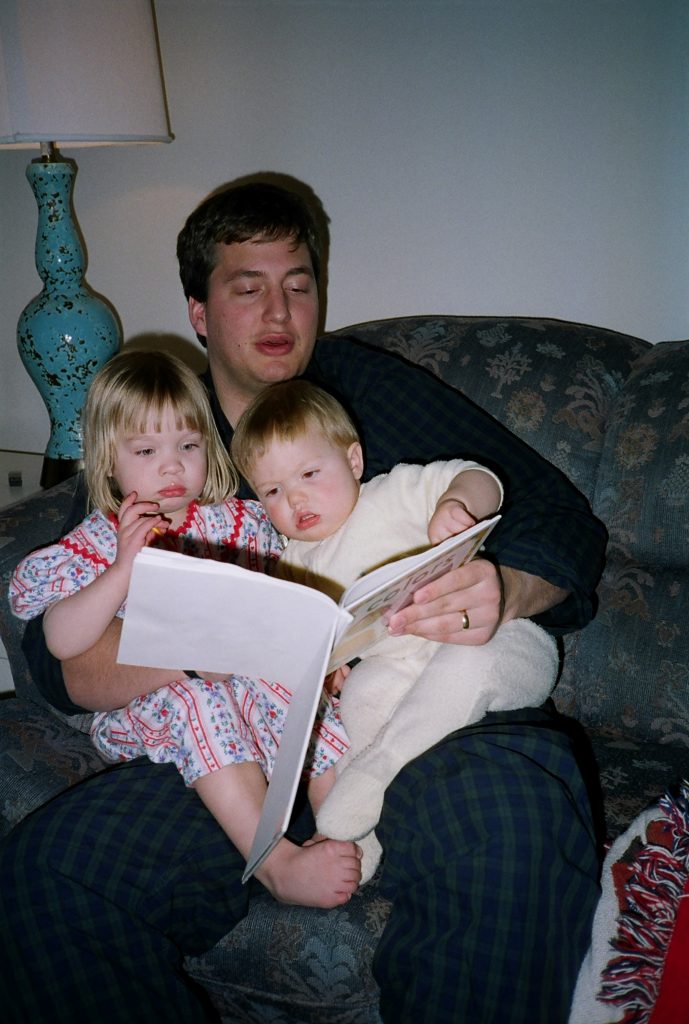 "I had a father who read to me."
I had a father who read to me, too, and I loved that! Those are some of my sweetest childhood memories of my dad!
I know that Father's Day was over a month ago, but I have had the books I had on display in piles in my bedroom and on my kitchen counter because I was determined to share about them! LOL
So here are some of our favorite books about fathers. (Some of the children's books are "recent acquisitions" because there weren't as many wonderful children's books about fathers–that I knew of–when our children were younger. I love that there are more now!)
PICTURE BOOKS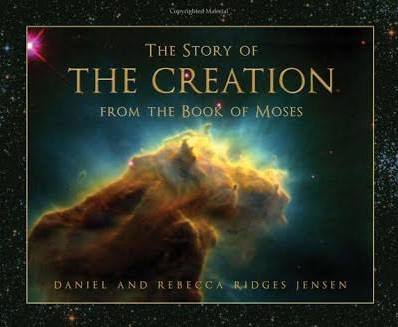 The Story of the Creation from the Book of Moses by Daniel and Rebecca Ridges Jensen. I love this book that combines photographs of earth and space with scriptures about the creation.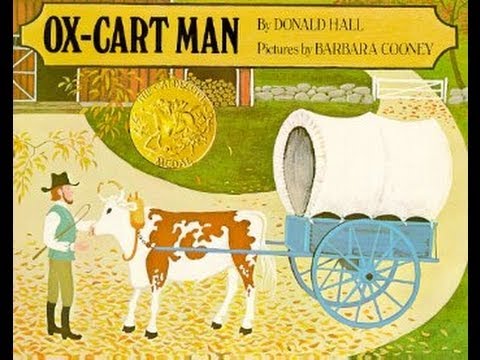 Ox-Cart Man by Donald Hall, illustrated by Barbara Cooney. This great children's book shows historically how a father provided for his family in early Americana days. Great way to help see how families were so self-sufficient in colonial days! A book to grow your gratitude.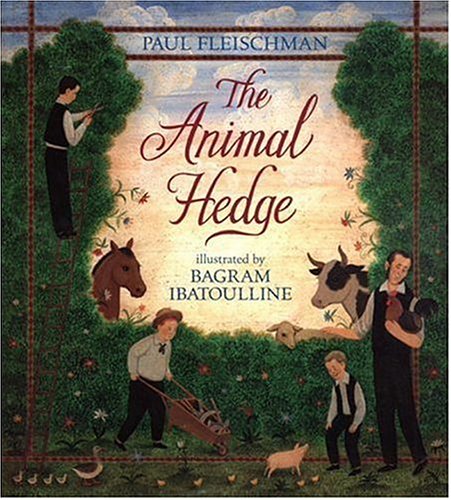 The Animal Hedge by Paul Fleischman, illustrated by Bagram Ibatoulline. In this creative tale, a father trims hedges to know what his sons are going to become to help them decide on their vocations in life. I love that the sons return with gifts for their aging father.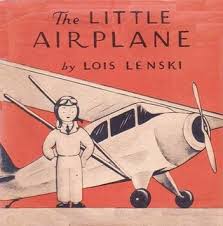 The Little Airplane by Lois Lenski. This book is particularly to honor Lane, the pilot of our family. Lois Lenski has such charming illustrations! It's a tiny, fun little book about a pilor and his airplane.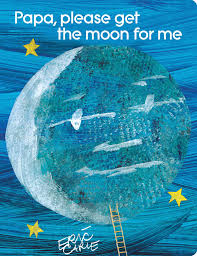 Papa, Please Get the Moon for Me by Eric Carle. This book recounts how a father brings the moon to his daughter. A whimsical hat-tipping to all the things children ask from their dad! The pages that fold out make it particularly enjoyable. "What a cute book!" my mom said as she read it aloud, laughing.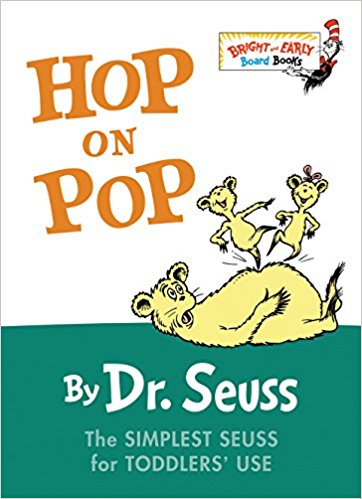 Hop on Pop by Dr. Seuss. A classic! Oh, how many times have I read this book…. "So much more fun than 'See Jane' that I grew up on," my mom noted.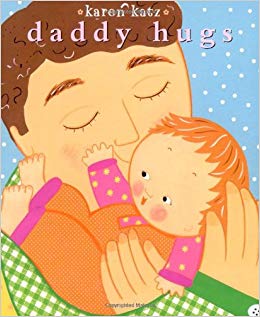 Daddy Hugs by Karen Katz. (Board book) This is such a darling counting book, counting up the kinds of hugs we receive from our dad!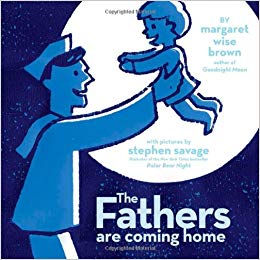 The Fathers are Coming Home by Margaret Wise Brown. This book wasn't one I grew up on because it was only published recently. It is a beautiful book about fathers coming home from work and being joyfully welcomed home. Very tender and sweet.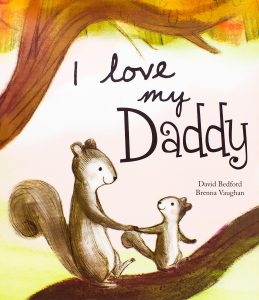 I Love My Daddy by David Bradford, illustrated by Brenna Vaughan. A cute book about a father squirrel and his child squirrel playing together. Reminiscient of Guess How Much I Love You?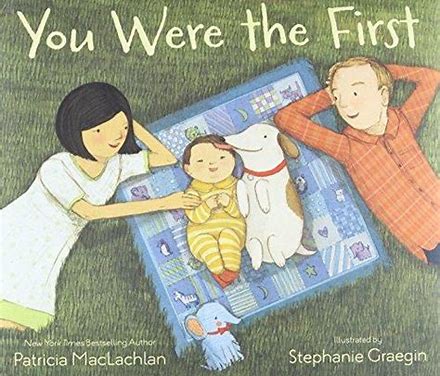 You Were the First by Patricia MacLachlan, illustrated by Stephanie Graegin. I love that my husband book this book because it reminded him of when Sarah was born and we became parents. The parents talk to the child, telling him how he was the first to do all the baby things of the family. Gentle storyline.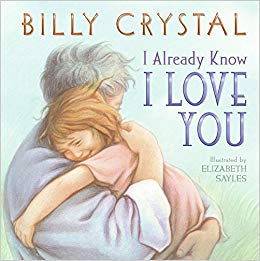 I Already Know I Love You by Billy Crystal, illustrated by Elizabeth Sayles. This is a sweet story told by a grandfather for his new granddaughter. Love it.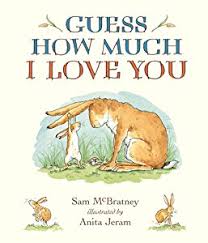 Guess How Much I Love You? by Sam McBratney, illustrated by Anita Jeram. Sarah loved this story so much that I wonder if have read it hundreds of times. A child rabbit tells his father rabbit how much he loves him by how he can reach or stretch or as high as he can hop. The father says the same, which is always more than the father rabbit. The comparisons continue until the little rabbit is falling asleep and the father says, "I love you to the moon…and back." (Back when Sarah was little, I wanted to stencil the illustrations from this book around a room. But then I had 6 more children. Didn't do it. But I did find her a wonderful "I love you to the moon and back" sign to hang in her room, so it all works out! 😉)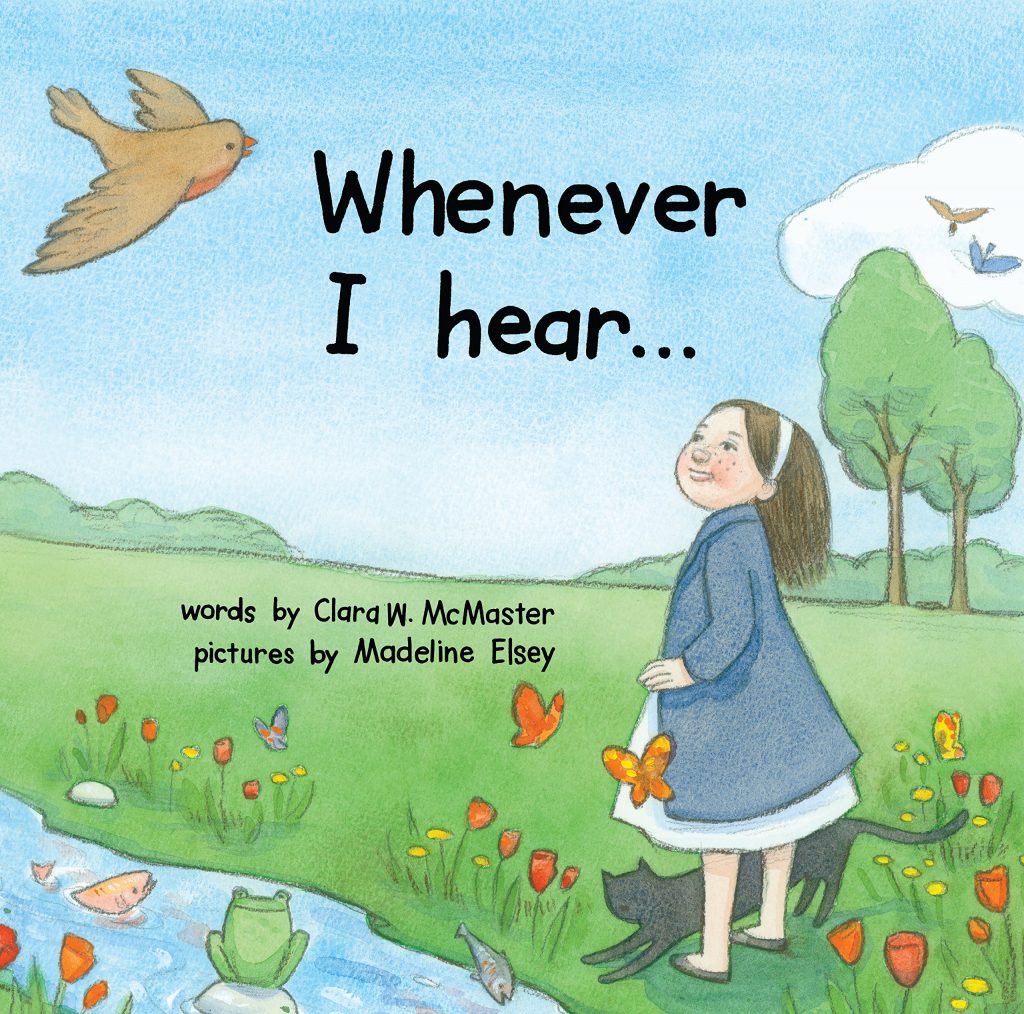 Whenever I hear… by Clara McMaster, illustrated by Madeline Elsey. I love the soft, warm illustrations to the beautiful words to this song, "Whenever I hear the song of a bird" (aka "My Heavenly Father Loves Me"). Perfect book for Father's Day!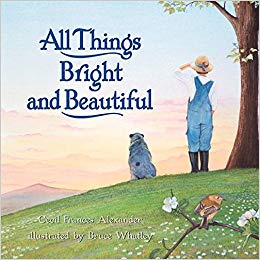 All Things Bright and Beautiful by Cecil Frances Alexander, illustrated by Bruce Whatley. Gorgeous illustrations that highlight nature's beauty illuminate the lyrics of the song ("The Lord God made them all"). Another great book to honor our Heavenly Father.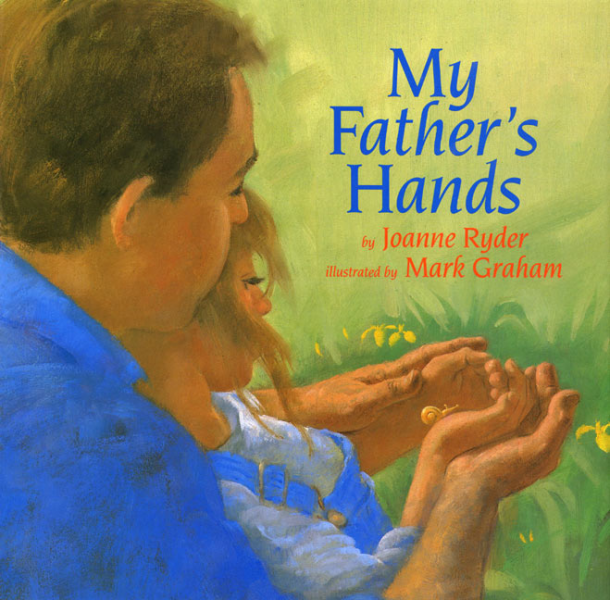 My Father's Hands by Joanne Ryder, illustrated by Mark Graham.  Easily one of my favorite books about fathers. A young girl's father gently teaches her about the wonders of nature in their garden. The father finds a praying mantis, and picks it up to show his daughter: "I bend closer, knowing that nothing within my father's hands will harm me."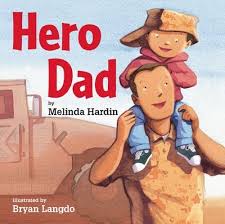 Hero Dad by Melinda Hardin, illustrated by Bryan Langdo. A young boy has a hero dad–not a superhero, but a soldier who is in harm's way to provide freedom for others. Thoughtfully composed story about how soldiers and their families sacrifice to protect us. I am grateful to have this book to help teach children who do not have fathers in the armed forces.
CHAPTER/YOUNG ADULT BOOKS
Cheaper by the Dozen by Frank B. Gilbreth Jr. and Ernestine Gilbreth Carey. Lane and I read this on our honeymoon together and outloud as a family together about 20 years later. I just listened to it again this month and shared part of the audio book on our family car trip. It is hilarious every time! Our children loved it. This is the story of a family of 12 children and their parents, but especially how the father, who was an efficiency expert, insisted on raising his children. You'll be surprised to learn how many of his inventions we still use today! Talk about raising amazing children…. This is a must read.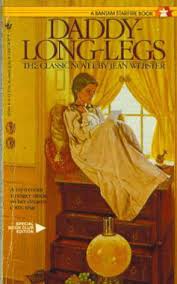 Daddy Long-Legs by Jean Webster. This book isn't about a father at all, but rather a wealthy benefactor who provides a scholarship for a young woman. She writes to him to tell him about her progress through college. I won't tell more about the plot! So it is not a great June book except to be a fun summer read…and that I knew some of my daughters would enjoy picking it up and reading it this summer…and so I put it out. I LOVED this story as a young woman when I read it! It is a classic!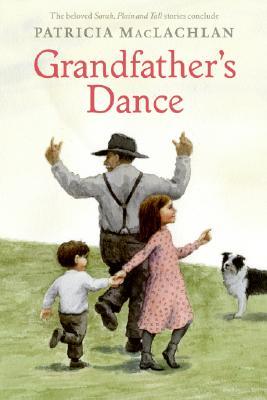 Grandfather's Dance by Patricia MacLachlan. Patricia MacLachlan has a way of storytelling that melts my heart.  It's the final book in the series Sarah, Plain and Tall which is such a beautiful series! This is a book you can read in an hour, but I would recommend reading the entire series. Bring Kleenex.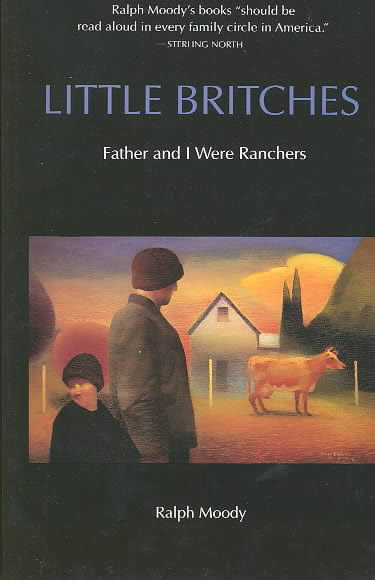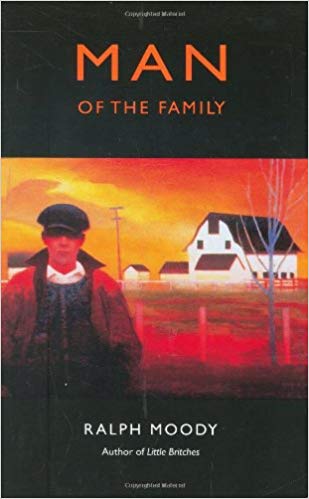 Little Britches: Father and I Were Ranchers and Man of the Family by Ralph Moody. Little Britches is autobiography and such a beautifully touching book. Think Little House on the Prairie but written by a man about his childhood. If you haven't read this story about a father and his son (and their family) homesteading in Colorado, you are really missing out! #thisisreallife…and such adventures!
FAMILY HISTORY BOOKS
I like pulling out family history books about the fathers and grandfathers in our family. I love the "Grandparents' Book" that Lane's mom and dad filled out for our children a number of years ago.
NON-FICTION BOOKS
Here are some books that talk about men who were influential in history, such as prophets, or more importantly, the Savior.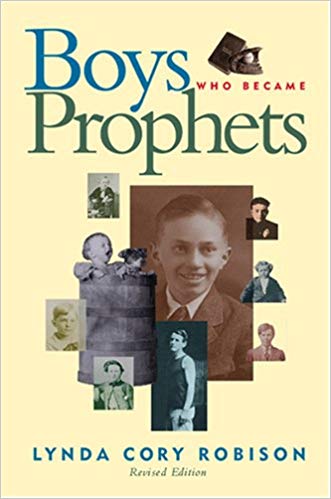 Boys Who Became Prophets by Lynda Cory Robinson.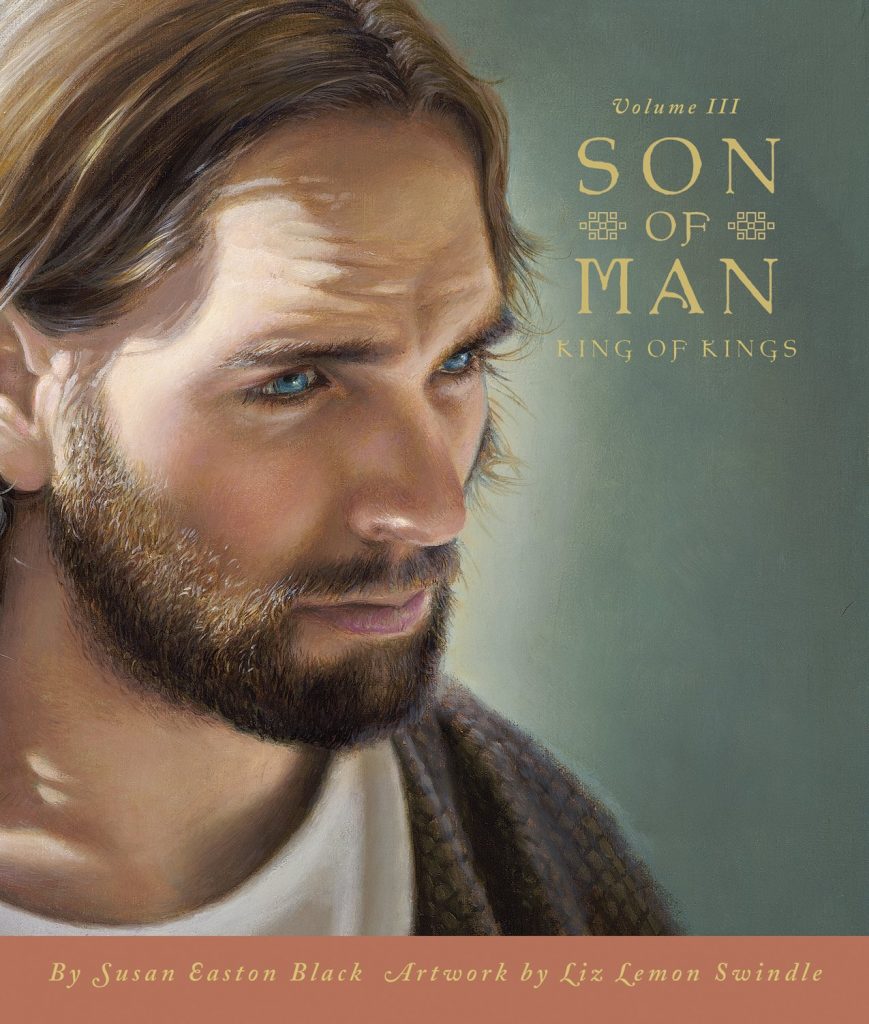 Vol.III Son Man: King of Kings by Susan Easton Black, illustrated by Liz Lemon Swindle.
---
---