February: Lots of cards, cookies, a few books on love…and cinnamon lips ♥️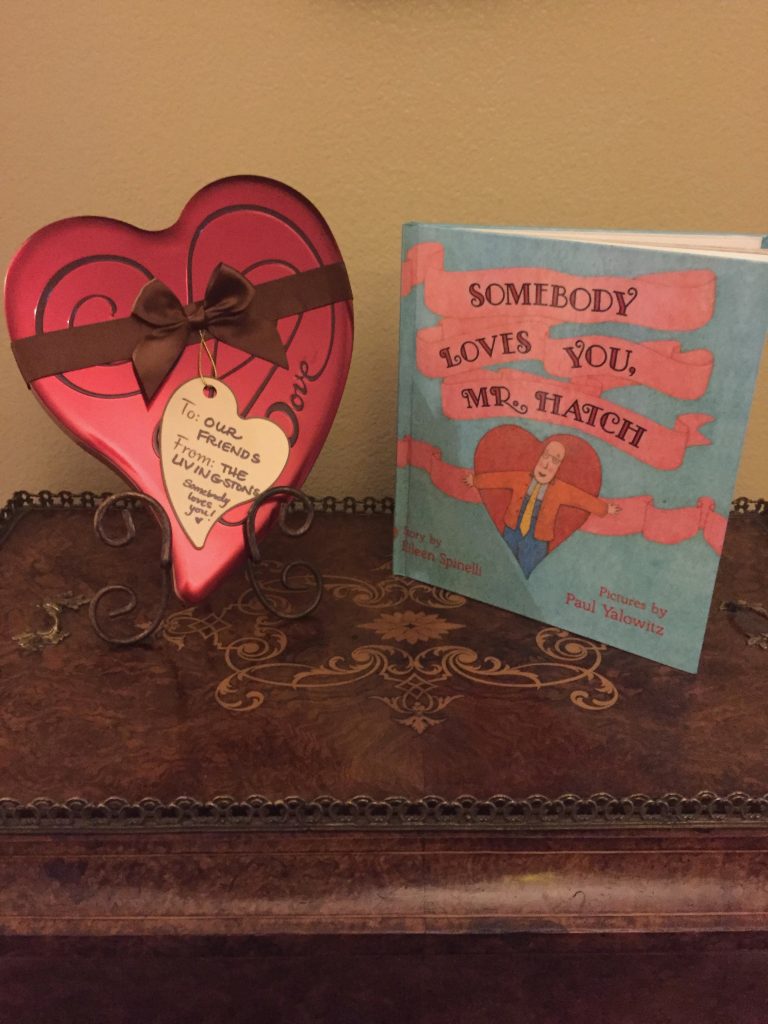 ♥️ I LOVE Valentine's Day! ♥️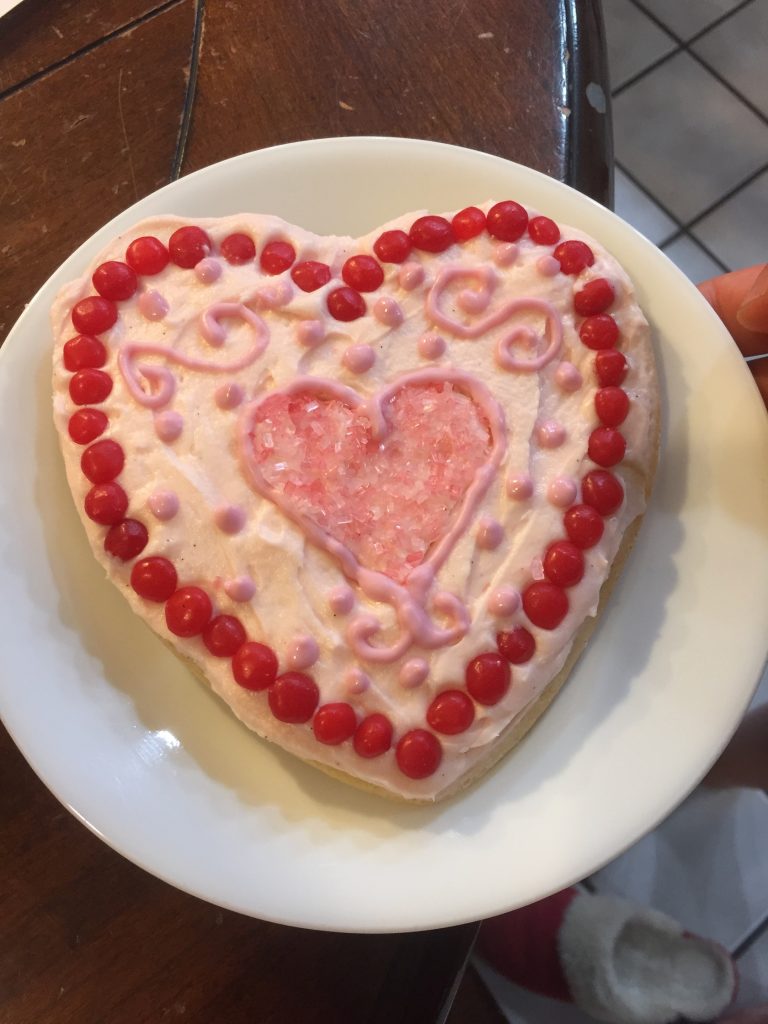 I love heart-shaped sugar cookies. I love making cards and sending Val-o-Grams to my children at the elementary school. I like putting out the children's and poetry books on love and setting out favorite February candy out, such as conversation hearts and cinnamon lips!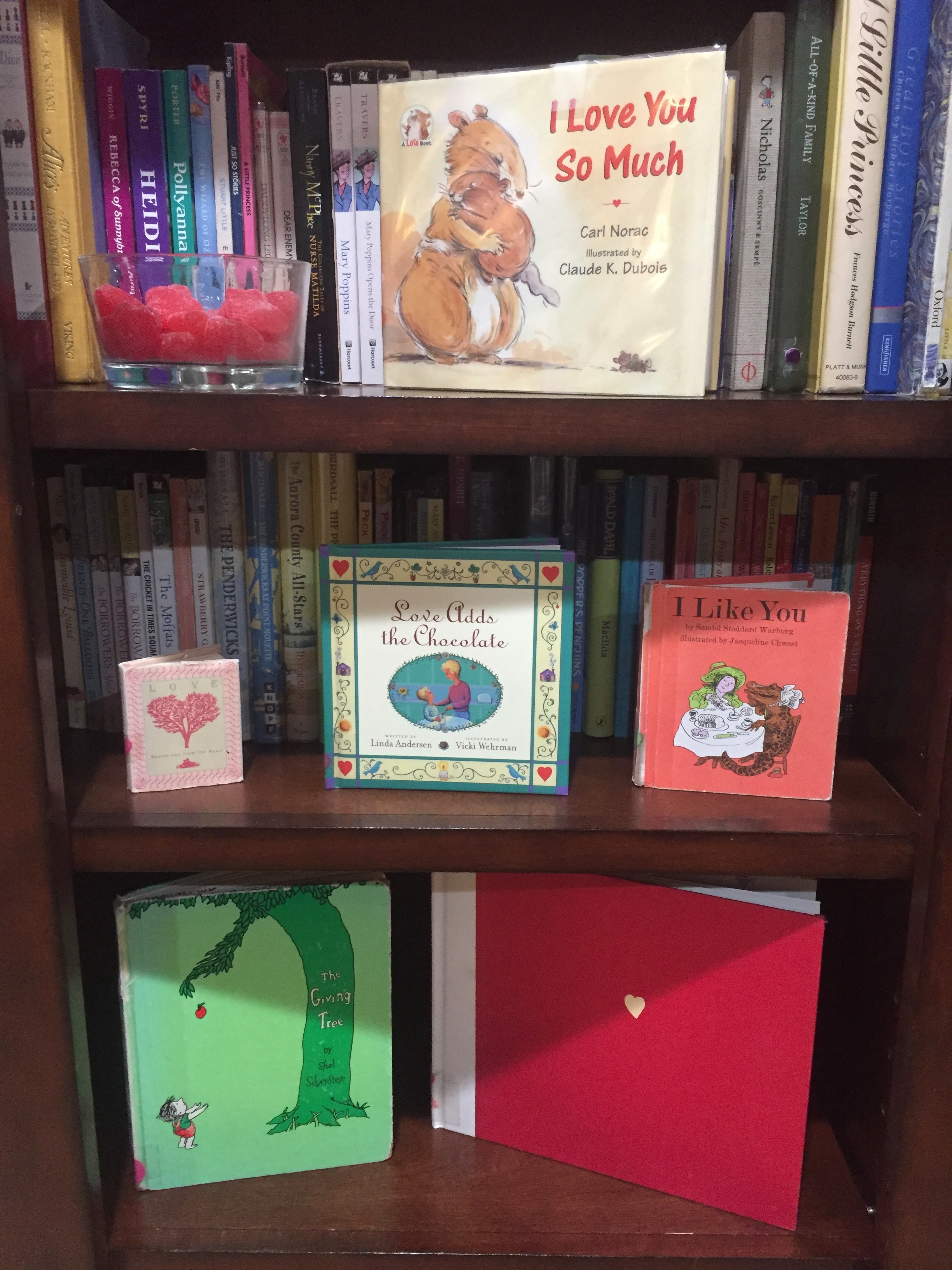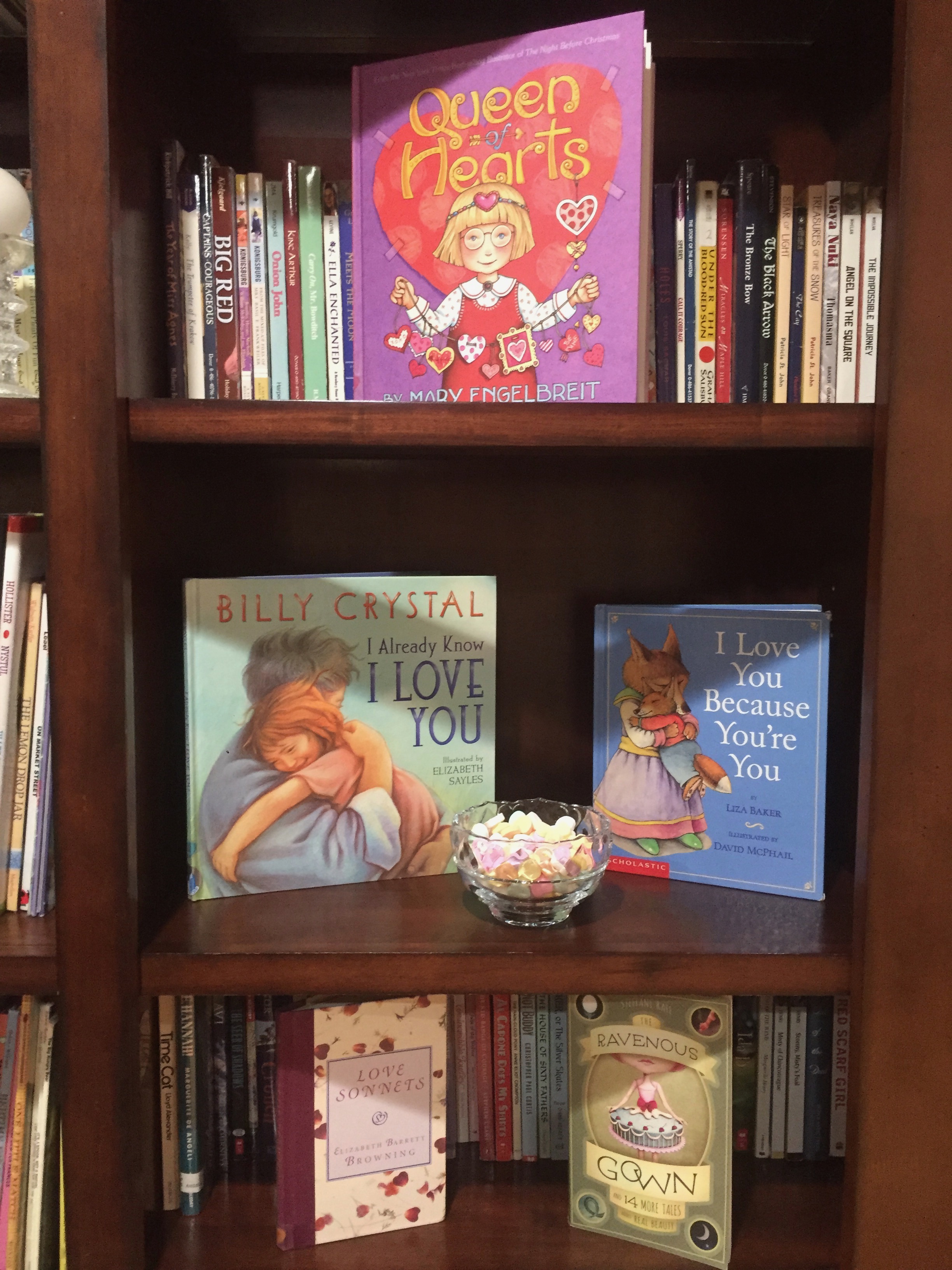 I love hanging hearts everywhere. My love for sequin hearts comes from spending so much time at the Bennion's home in my childhood. When I found some sequin hearts one year, I snatched them up and couldn't wait to hang them on door handles in my own home!
Sometimes, just like at Christmastime, I can get carried away with all the cardmaking or treat-giving I want to do, and I end up with unsent cards and treats that I didn't get delivered.
Oh well!
In the meantime, I still love this special time of year when the emphasis is on telling others that we love them.
When we were first married, my mother-in-law Joanne would ship us treats at each holiday. Imagine! Preparing and mailing treats for 7 families early enough that they would receive them in time for the holiday! I was so touched that she would go to such lengths to show us their love! I wanted to do the same.
My sister-in-law Suzanna would also have all of her children write their names on the little pre-printed Valentines that you buy everywhere in February and would give them to us with a few treats. Their were Valentines for EACH person in our family. Our family felt so loved!
We decided to follow these great examples and try to send Valentines to our cousins and grandparents. With so many extended family members, we do not get it to every family every year. Not even close. I wish! Life gets in the way. (This year, for example, with her sports and AP classes, Eliza has so much homework that I'm lucky to have her have a few minutes of conversation with her together at dinner!) Still, she loves this tradition as much as the rest of us. We do what we can.
The first family night (FHE) we have in February we try to use to put together these Valentines and treats to send to our cousins. This year we made our sugar cookies that night to share with some of our loved ones.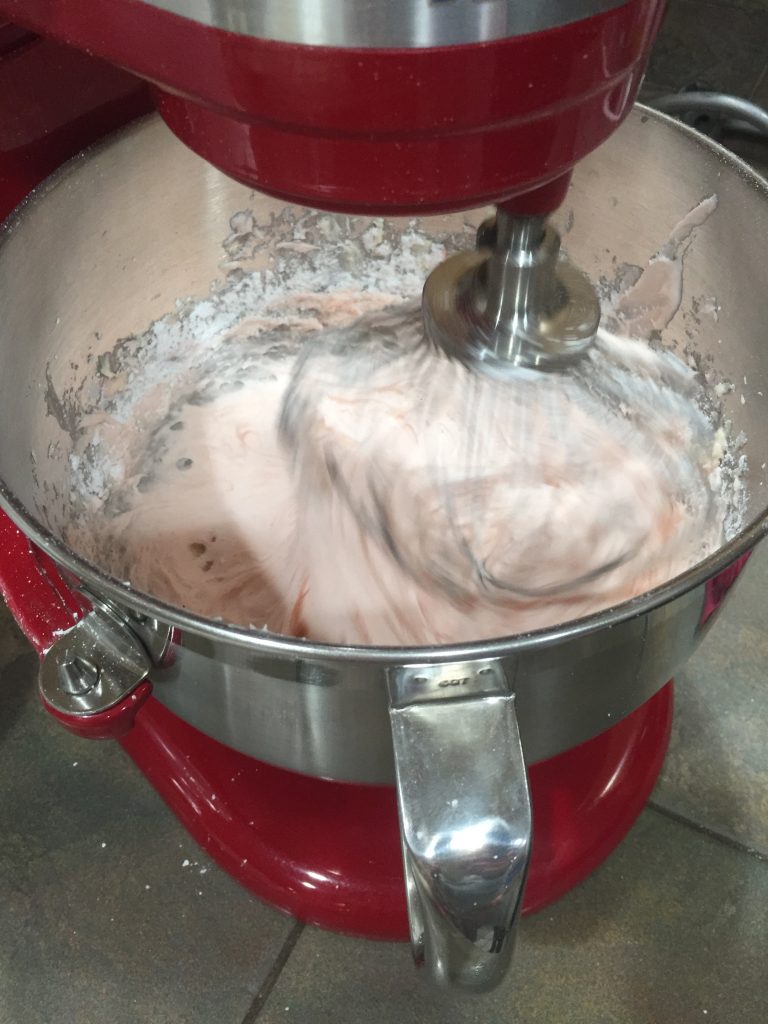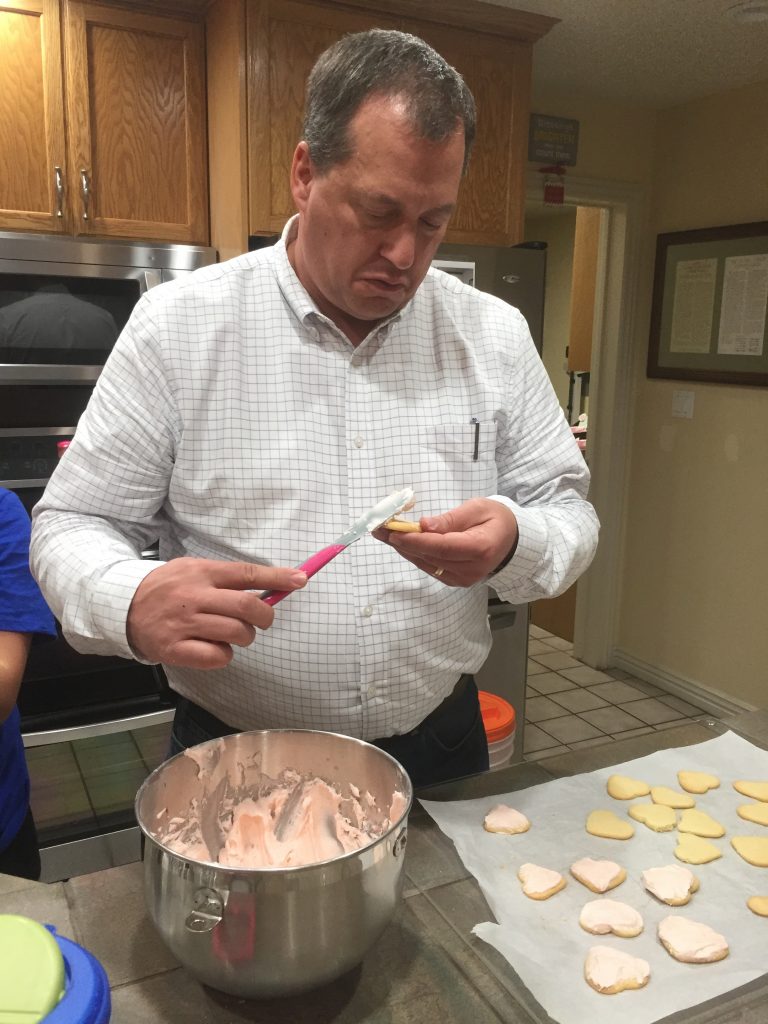 I put together a basket this year for our February kitchen table centerpiece to try to make the process easier. (I wish I had done this years ago, so I could just put it into storage and pull it out a few weeks before Feb.14 to have children begin signing cards to send. But it will be ready for all the next years!) In it I put colored cardstock, stickers, pre-printed Valentine's cards, blank red note cards and envelopes, paper doilies, heart templates, scissors, ribbons, pens and pencils, cellophane baggies, and Ziploc baggies with extended family names on the outside. (You can print out the darling sign made by my niece for me this year here.)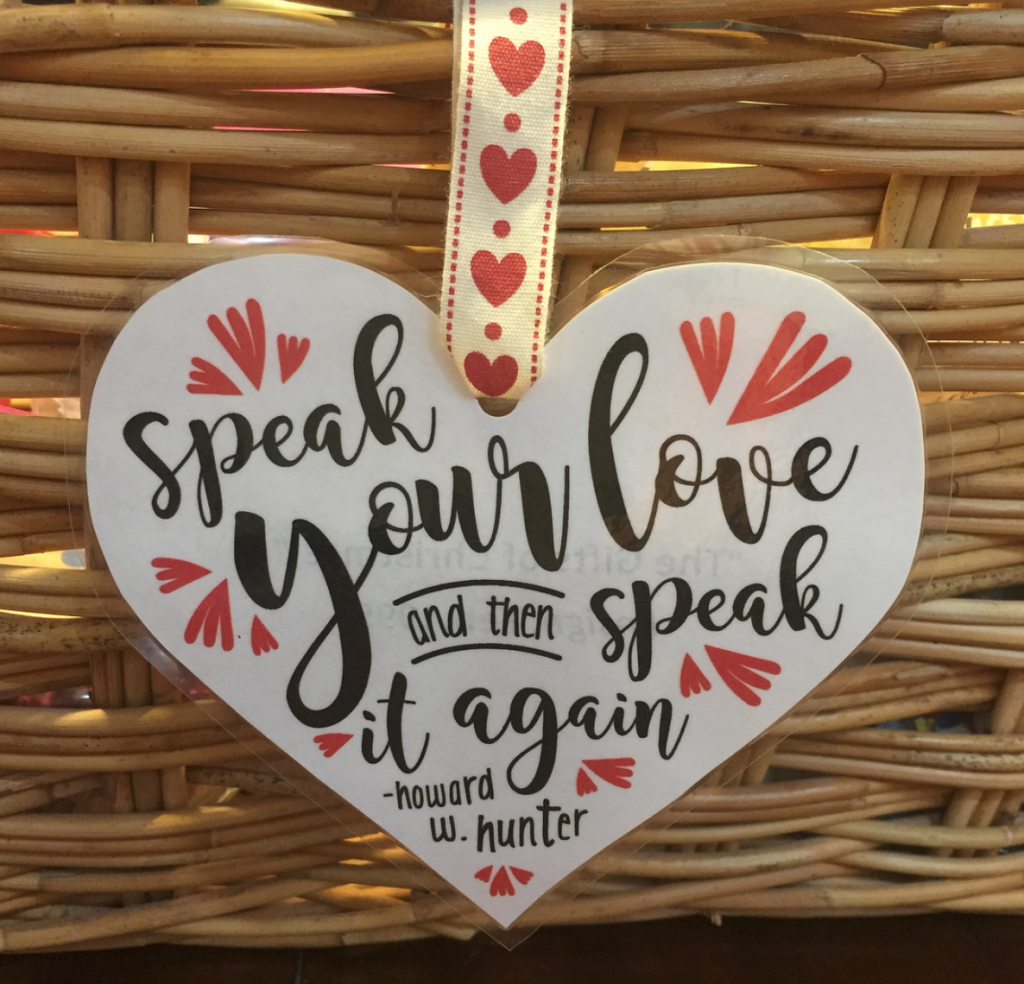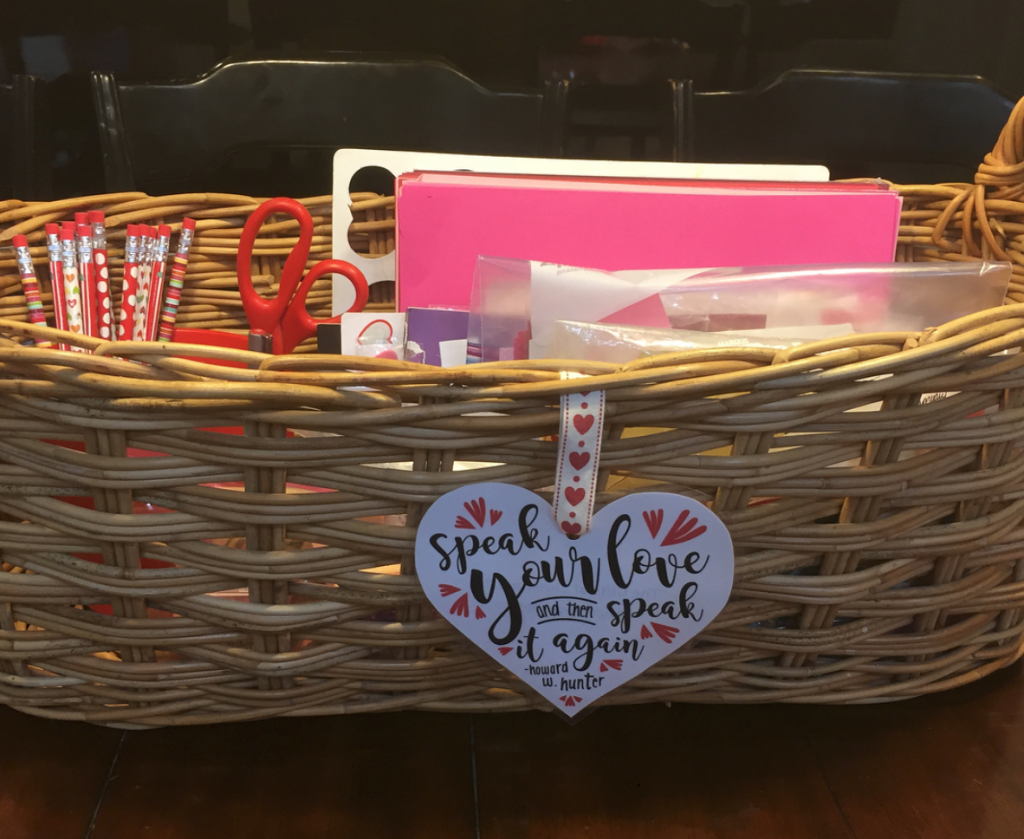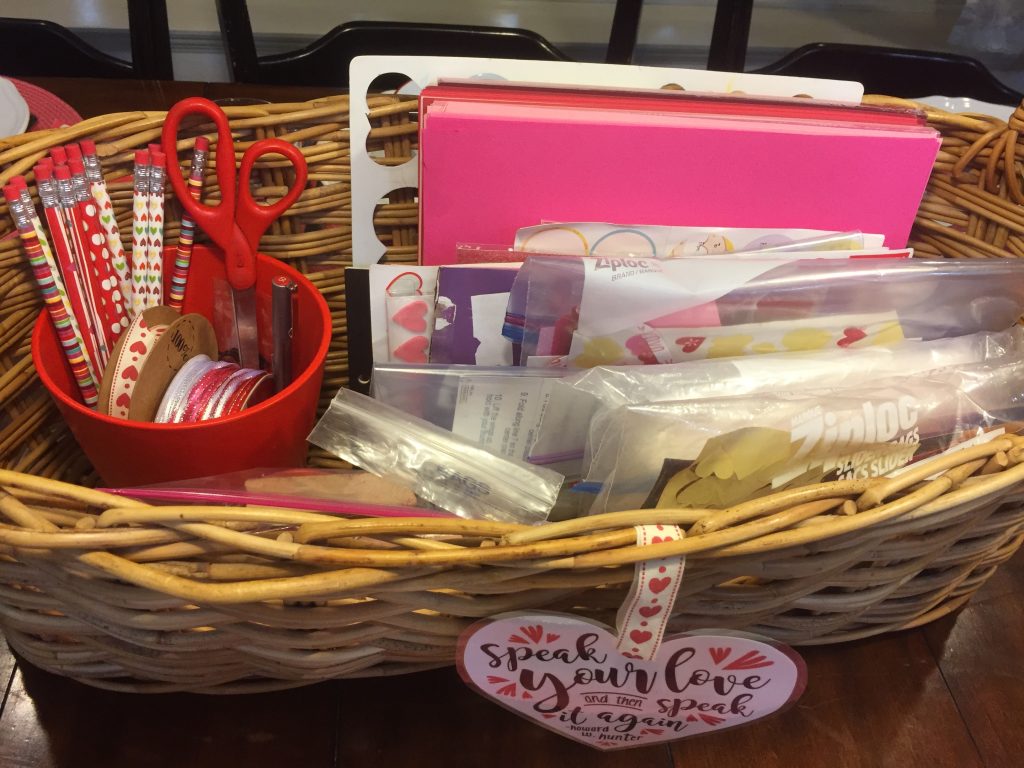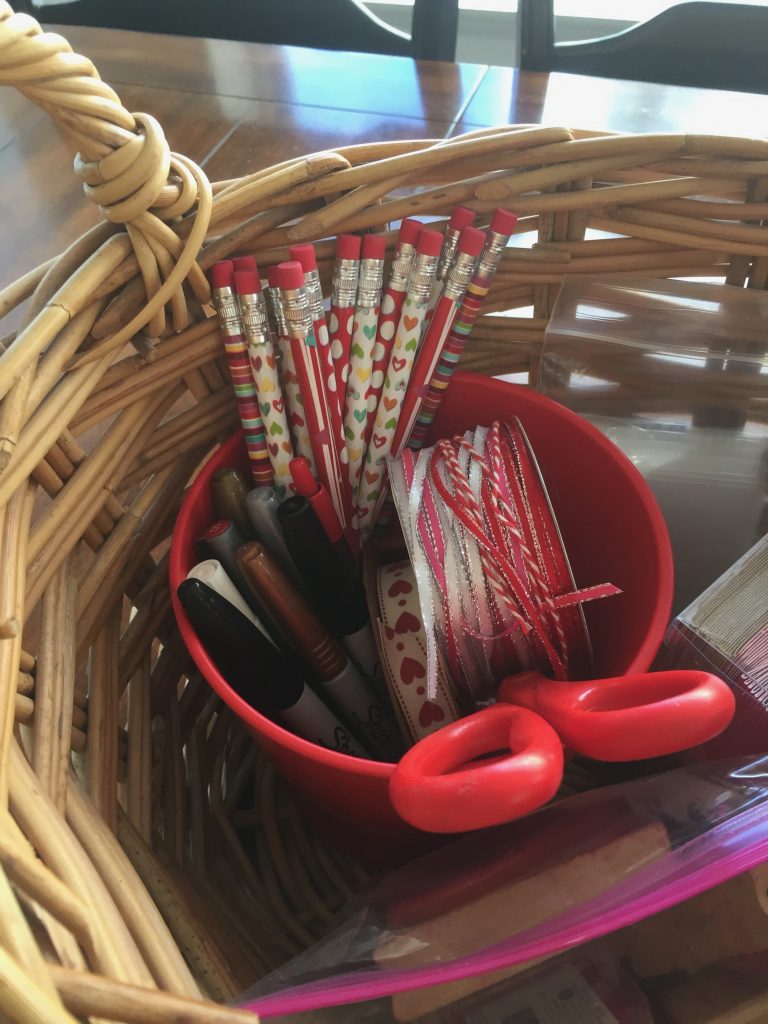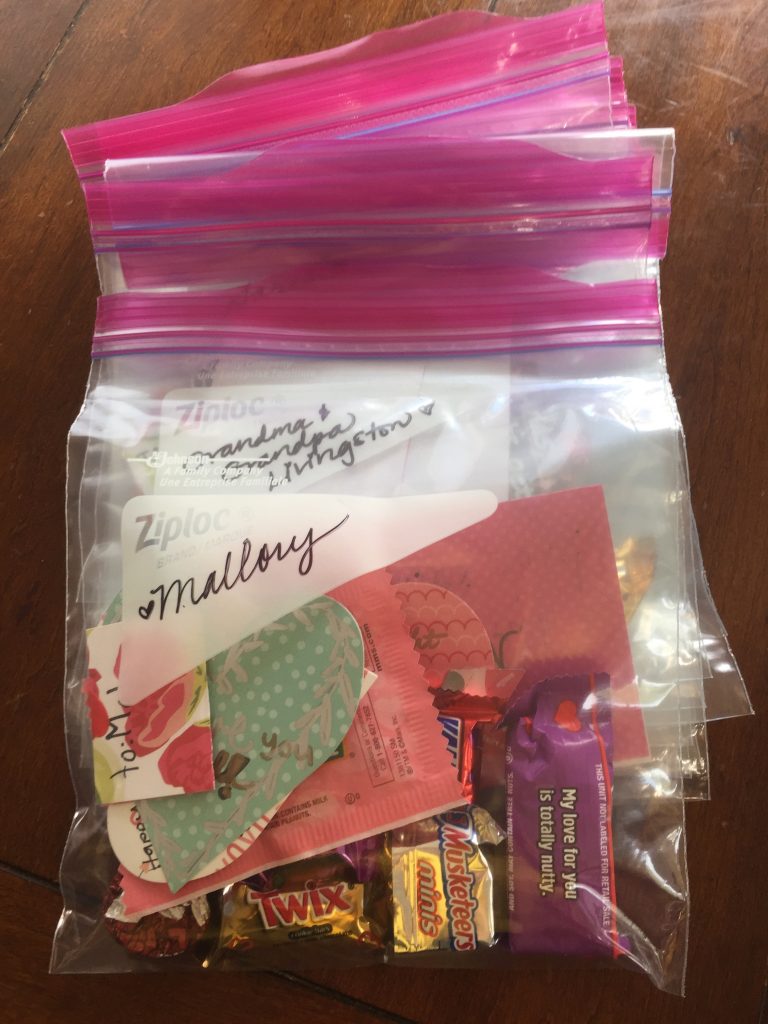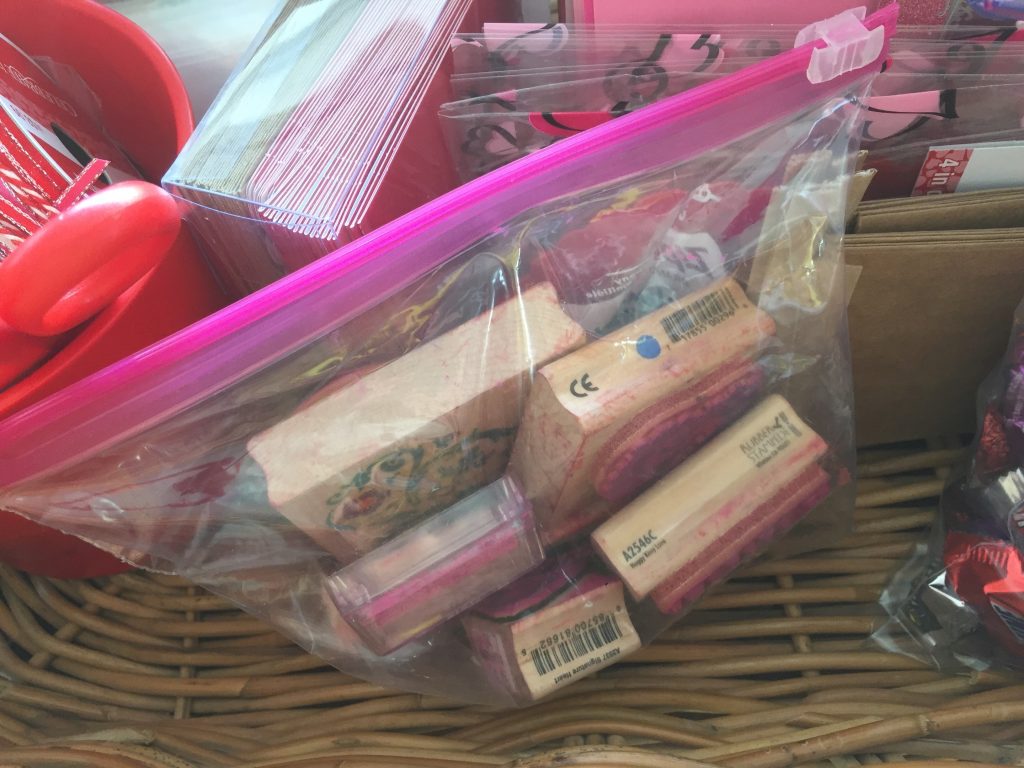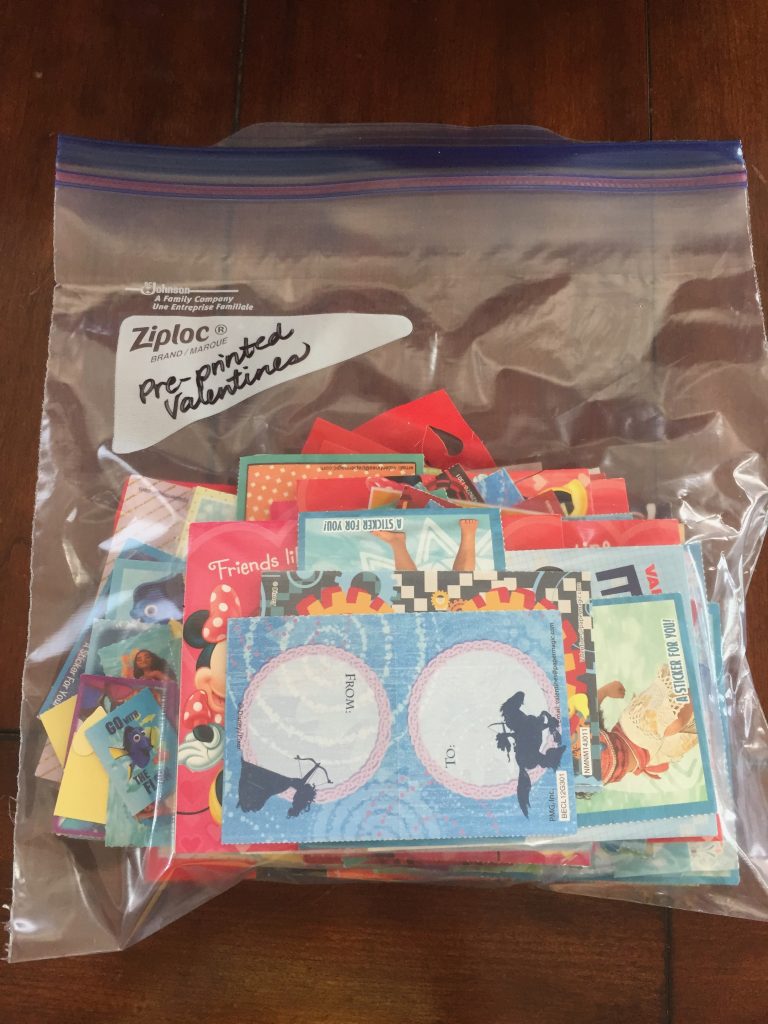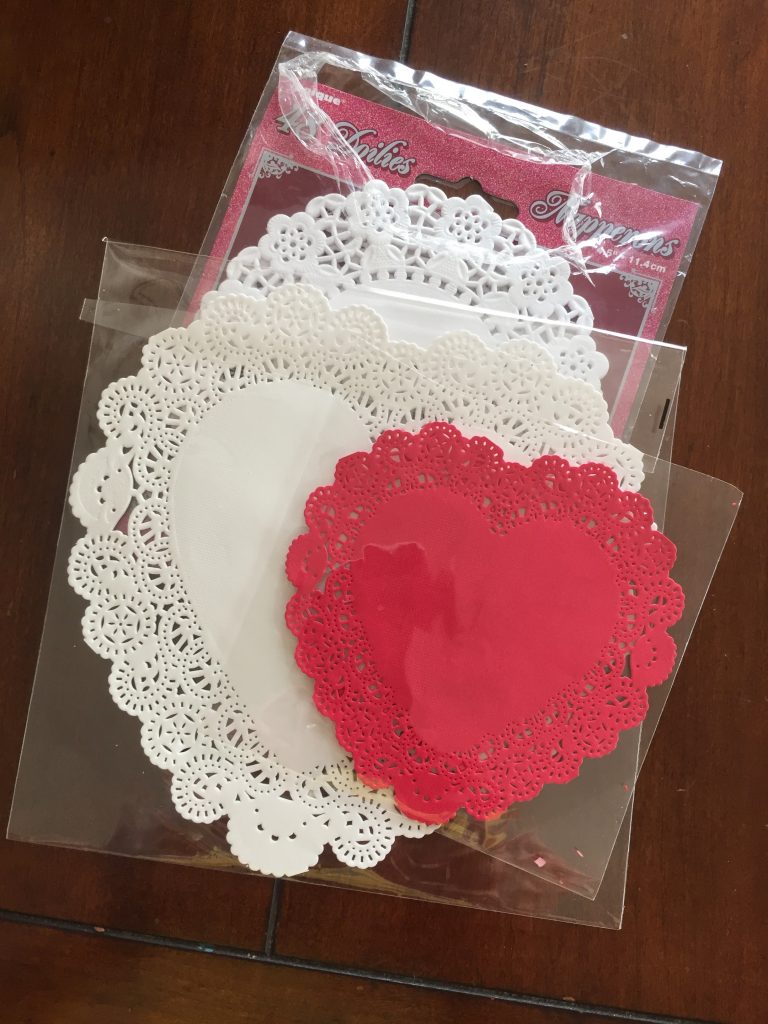 We especially use these supplies the night of Valentine's when we have our special fondue dinner. SUCH a fun night! We exchange Valentines and laugh a lot over them together. Good times, good memories.
We hope YOU have a Happy Valentine's! ♥️♥️♥️
---
---