FF: "Blistering Barnacles!"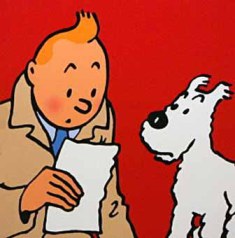 When Lane and I celebrated our 15th anniversary by going back to my mission (Montréal, QC), I wanted to bring back some French-speaking gifts for our children. One of the gifts I brought back was The Adventures of Tin Tin, a DVD collection of the animated stories (based upon the books) that were originally in French but also have an English track.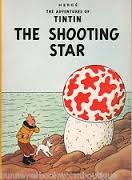 The last two weeks, we've had some illness at our home, and so there had been some video-watching going on. That can get old fast, but when Liza pulled out Tin Tin today, those of us who were at home gathered in the room to watch with her for a minute. We just get a kick out of Tin Tin.
I told Eliza that she had to watch at least one episode in French! Second-langugage listening is the best way to learn an accent and begin to get syntax, vocabulary, usage, and expression in a child's brain. (That's how I started learning French in 4th grade, when a woman came from Paris to start a before- and after-school program at my school in Palo Alto.) And since she's just laying there, she might as well make better use of her time!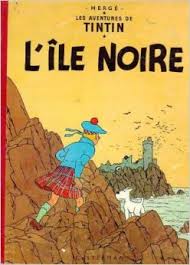 She made a cassette tape of her voice saying the words and expressions she was teaching us. I listened to it, just like my Suzuki violin tapes, over and over until I could say them (and then try to teach them to the neighbor children!.
Movies are just one good source of second-language learning and beating boredom on sick days. But movies like Tin Tin make it all that more fun.
Bonnes aventures,
Liz 🙂
P.S. Eliza came downstairs and said, "I've recognized [some] words so far: bonjour, monsieur…"
---
---