FF: Fall Break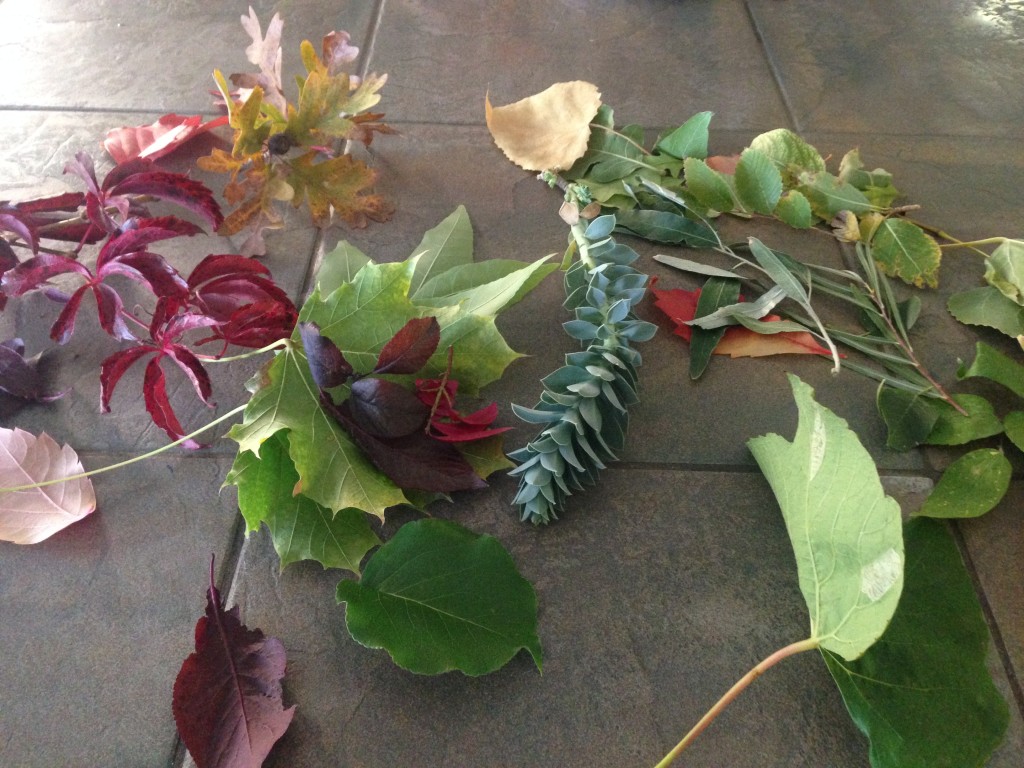 At the end of last week (beginning Thursday), we had fall break. It was a gorgeous weekend with plenty of sunshine and fall colors to brighten our staycation.
We had a great time–
baking (chicken pot pie! cherry cardamom bread! brown bag apple pie!) using our new oven
making orange spice doughnuts
going out to eat for our October family book club and watching "Meet the Mormons" in the theatre afterward (How many movies have you seen with your family that you all hug each other afterward?! Yep, it was a feel-good show.)
going for a fall hike, including rolling down the green hill and gathering leaves to identify using Fall Walk
making leaf rubbings with the leaves we had gathered
playing tag in IKEA*
visiting our first home, to see how the trees and grown and to take a picture of the handprints we made in the driveway cement (I wish we had had time to stop and visit with neighbors!)
visiting the library where a quilt hangs with Sarah, Nate and Grandma's faces smile
having a birthday party for Peter
figuring out what we are going to do about the mole or gopher holes in our lawn that have recently appeared
reading on the couch (ahhhhhh, my favorite)
having some family and friends over for dinner
playing with friends who also stayed home during the break
watching a movie
touring the BYU food preparation facility (incredible)
listening to Elder Livingston's voice recording! WOO HOO!
I LOVE fall break! I could use a break to enjoy my family every 6 weeks. (Wishful thinking…)
Happy Enjoying Fall,
Liz 🙂
P.S. More pics: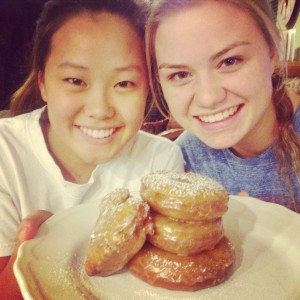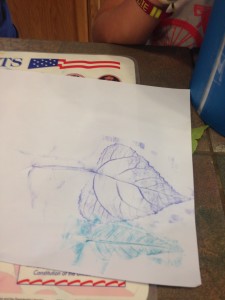 *Tag in IKEA ground rules: You have to stay within the designated hiding area. You can't disturb customers (we don't want to get kicked out!). No hiding in closets (or other precarious places that could tip over, etc.)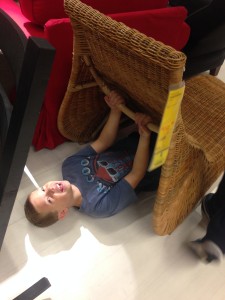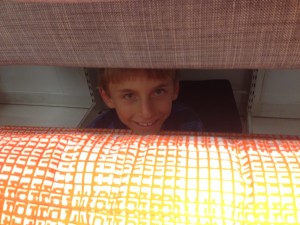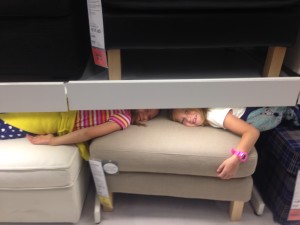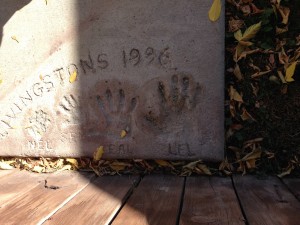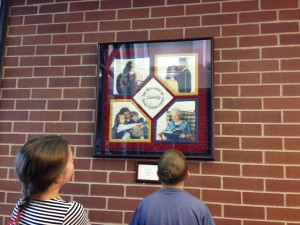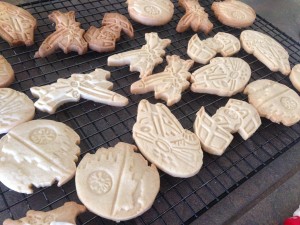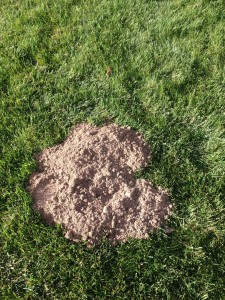 ---
---