Feeln good about some good flicks

You know the drill: It's Friday night, you're tired, and you just want to relax and watch a good movie with the family. You didn't think ahead to find a good DVD to order from Netflix, so you begin a search for something you can stream right then.
As you scroll through the movies, you wonder how it is possible for such a library of movies to offer so little worth watching!
Before Christmas, we took turns having the seasonal flu. Anna was particularly sick, and before long (a couple days of laying in bed, listening to audio, reading books), she became bored. So I started looking for something for her to watch.
While searching, I discovered Feeln, which streams Hallmark Hall of Fame movies. They offered a free week trial, and we made good use of that free week!
While all the Feel'n movies are not up to the standards I have for my family, we have been delighted to find some movies that found family view-worthy that we really enjoyed!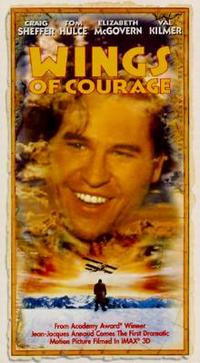 Wings of Courage tells the true story of an airmail pilot who crashed in the Andes and whose wife inspired him to walk to his rescue. It's inspiring, and it's SHORT! (40 minutes), which is really helpful for those Friday nights when you start the movie later than hoped, like we seem to do so often in our home!

Firelight was a sober yet inspiring and refreshing movie about a correctional facility counselor (D.J., played by Cuba Gooding, Jr.) who believes in the young women he is counseling and helps them overcome personal obstacles to make changes in their lives while in prison. We thought it was fun to see the actress (Q'orianka Kilcher) we had just watched in a completely different setting (Princess Kaiulani) shine in another role as a juvenile delinquent. This film helped me grow in compassion for youth who find themselves in a correctional facility.
---
---