FF: Marbles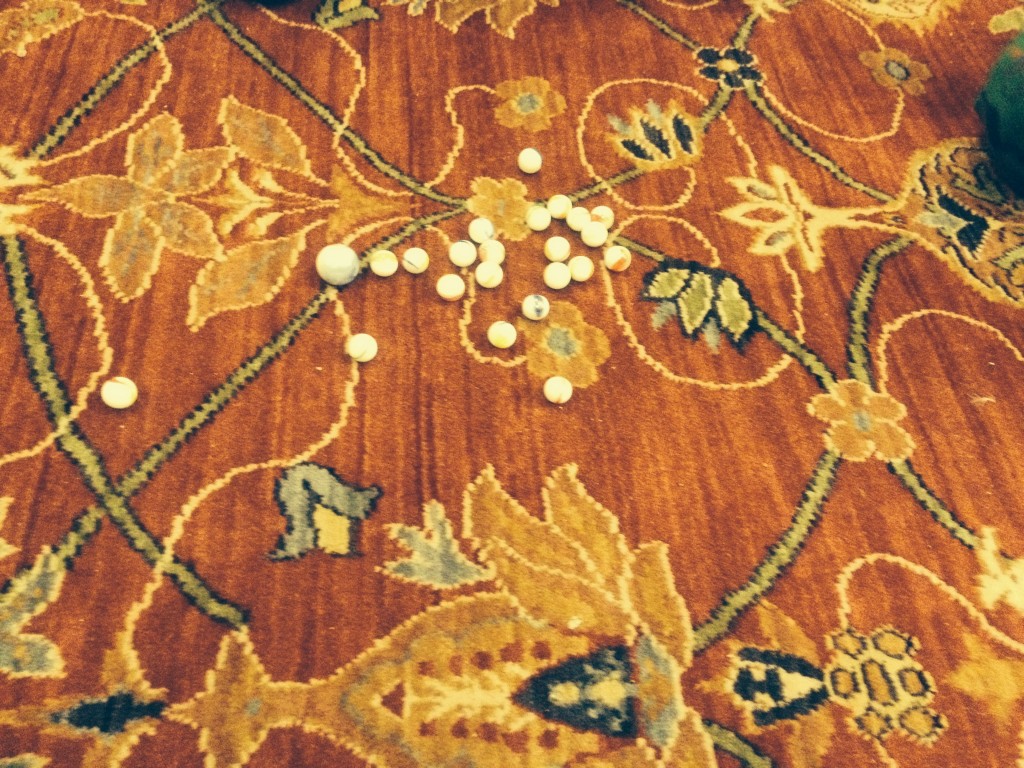 Last week I played marbles with Anna and Peter before bed. (I am determined to play more with my children this year!) I have never, to  my recollection, played marbles before.
It was fun!
It was easy!
You simply try to knock other marbles out of the circle by rolling the large marble at them!
I can do that!
It is fast and so you can choose how many rounds you want or don't want to play.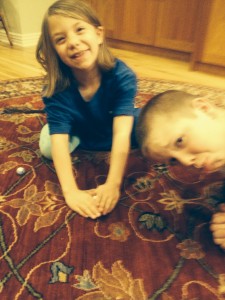 Peter jumped in after Anna and I started, and it was easy to add a player.
He was cracking me up.
Happy Playing,
Liz 🙂
---
---