FF: Park City Alpine Slides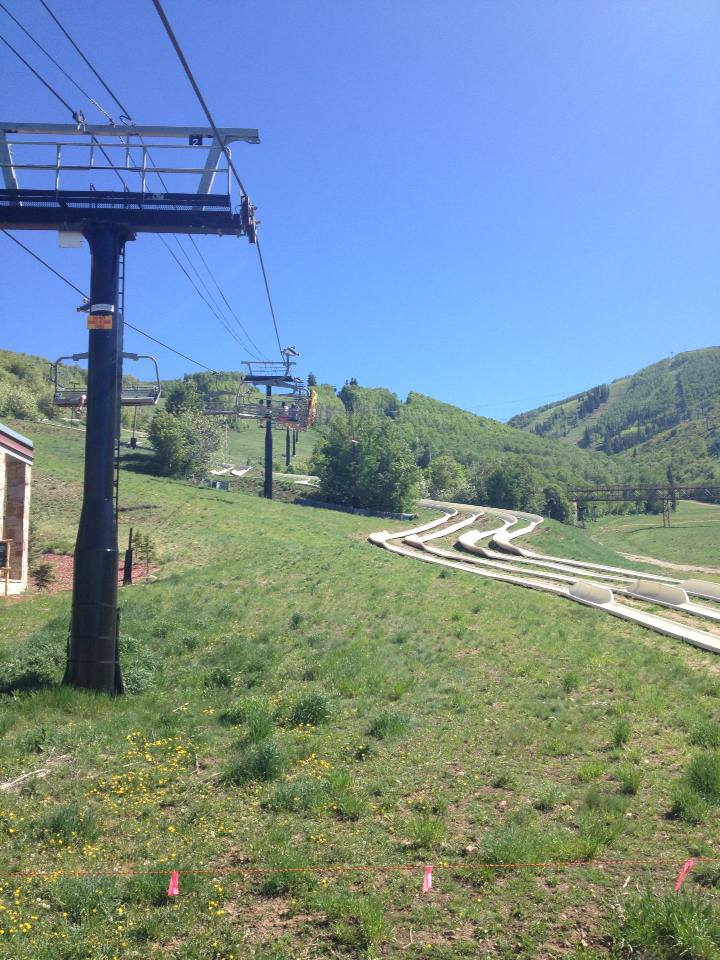 We drove up to Park City today to watch my darling niece, Lindsay, play in her soccer tournament. She is one great player! After the game we ate some lunch and headed to the Alpine Slides at the Park City ski resort. We had a great time sliding down the hill after a ride with a gorgeous view. As we stood in life for the ski lift, Anna said she wanted to ride the carousel. But after we rode the alpine slide, she said to forget the carousel, she wanted to ride the slide again! Unfortunately, the cost of a one-time slide is $12 as opposed to $20 for a pass, and since we had nearly our whole crew with us, we opted for the one-time ticket. If we had known it was so fun, we might have gotten the pass and gone a few more times!
If you're in Utah and looking for a family fun idea for this summer, here's one vote for the Alpine Slides!
Happy Sliding,
Liz 🙂
P.S. Thanks to my sister for this photo that I took from her Facebook post! 🙂
---
---