FF: Slip-n-slide pics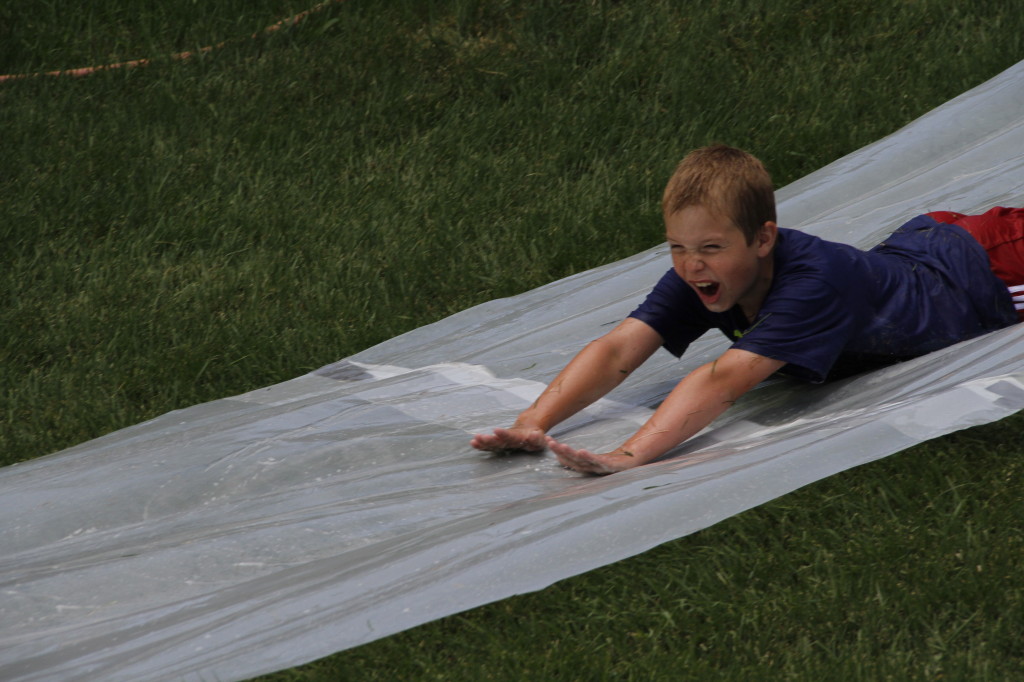 The slip-n-slide was a BLAST! All the children (and a couple of adults who finally gave into going down after they saw how fun it was) climbed up and slid down, over and over, wearing expressions mostly of fear as they sped down the hill and onto the grass. We laughed a lot and took lots of photos.
Boys like to push the envelope sometimes, don't they? This leap over the head was ended by Uncle Lane about as fast as it started. But I was glad I captured it on film first!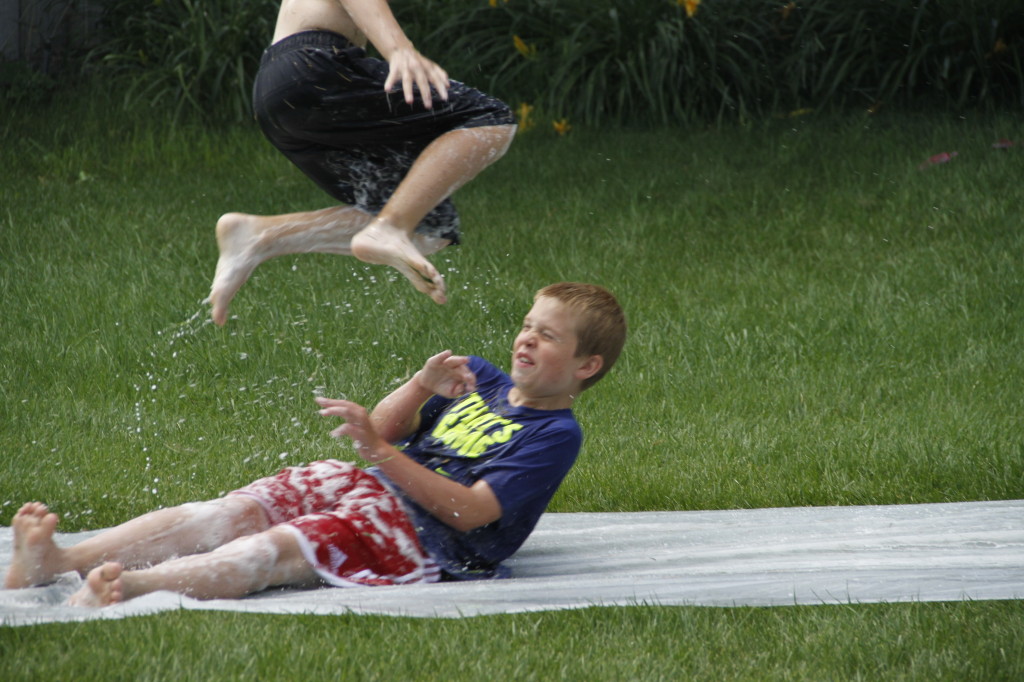 Lane was the last one to get into the action, going down in his clothes. I was happy when the grass stains came out. (Maybe it was all of that dish soap that helped make the riders slipperier. (Is that even a word?!?)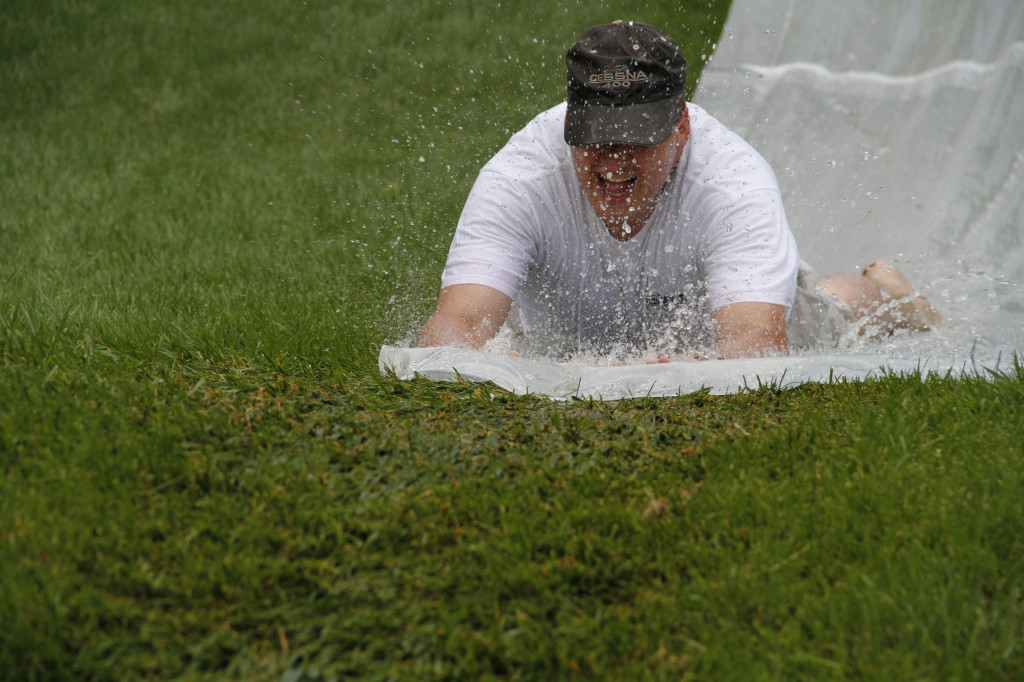 And of course, there has to be a little hose action to rinse someone off…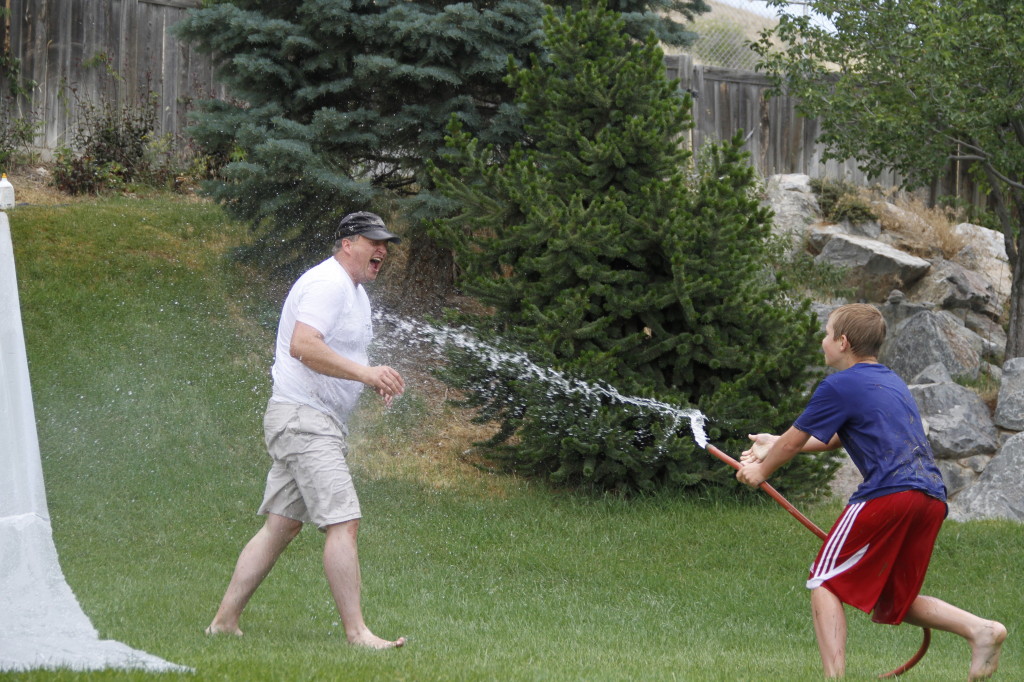 Happy Having Fun, Liz 🙂
---
---