FF: Staycation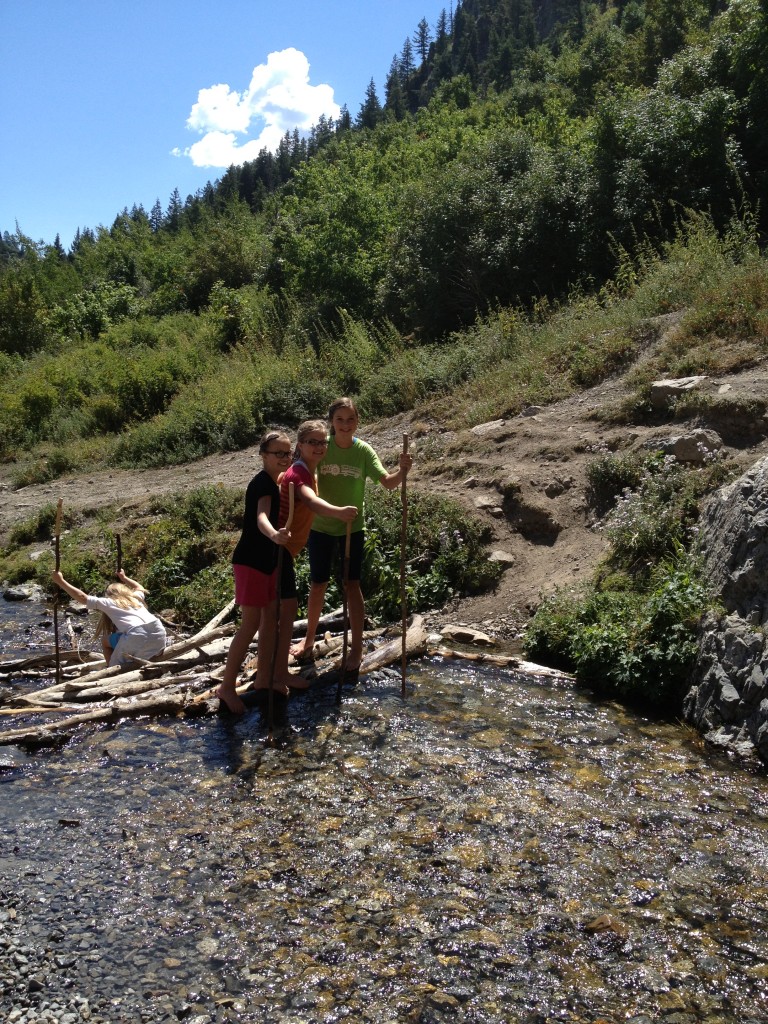 With one of our cars totaled on the first day of summer and a son deciding to serve a mission this year, we decided that staying home for our summer vacation was a good idea.
So we sat everyone down at Family Night and told them we were going on "staycation." Then we wrote down our plan of what we wanted to do each day to have fun. Our plans included hiking up to a waterfall, going out to eat, bowling, visiting a water park, going to the lake, attending an extended family baby shower, picnicking, watching movies, shopping, and back-to-school father's blessings–all from the comfort of own beds and without the hassle of pre-trip packing or post-trip laundry! (I told them I wouldn't even tell them to make their beds!)
We're almost done with our staycation, and Peter and Anna both said to me (at separate times), "Staycation is more fun than vacation!" Rebecca was happy that we have gotten to check off so many of our "summer fun ideas" list that we made at the beginning of summer. Lane and I are happy that we didn't find an affordable rental in a spot we wanted to go that is being evacuated right now because of wildfires. "Guess it's a good thing we didn't go," commented Lane just now as he reads the news.
Now if we can just get the teenagers out of bed to go shopping…(In the meantime, I'm enjoying watching my first episode of "Duck Dynasty" about celebrating their parent's 48th anniversary).
Happy Staycationing,
Liz 🙂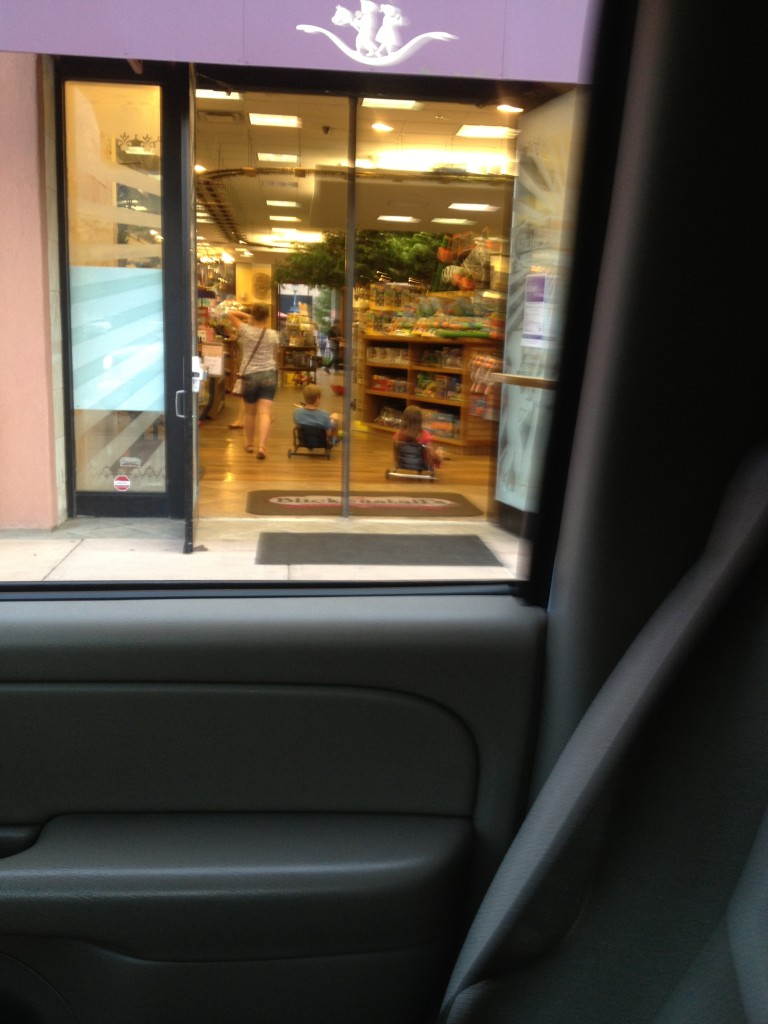 P.S. Guess one of the activities that the younger children want to go back and do again today? Riding the scooter toys around the toy store….It's the little things.
---
---