Surprise parties!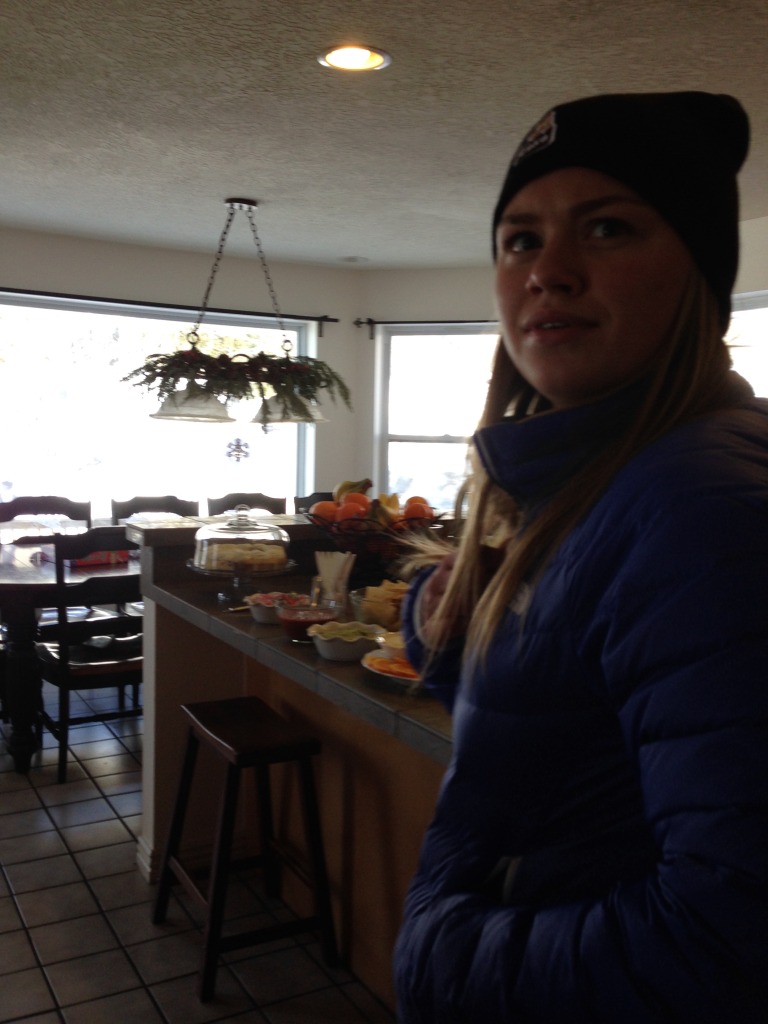 Want to remind your child how worth celebrating they are? Throw them a surprise party! The look on Julia's face when she arrived at her surprise party was SO awesome! It was a freezing (we're talking FRIGID) cold day, and she had no idea we were going to have a party in the middle of the day for her. Two of her friends had picked her up and taken her out for a little while, then returned home to get something to eat. When she walked in from the cold to food on the counter and her mother jumping up from behind the counter, blowing a New Year's cardboard trumpet and wearing a goofy crown, and then hearing a bunch of other horns tooting from all around her, she was definitely surprised!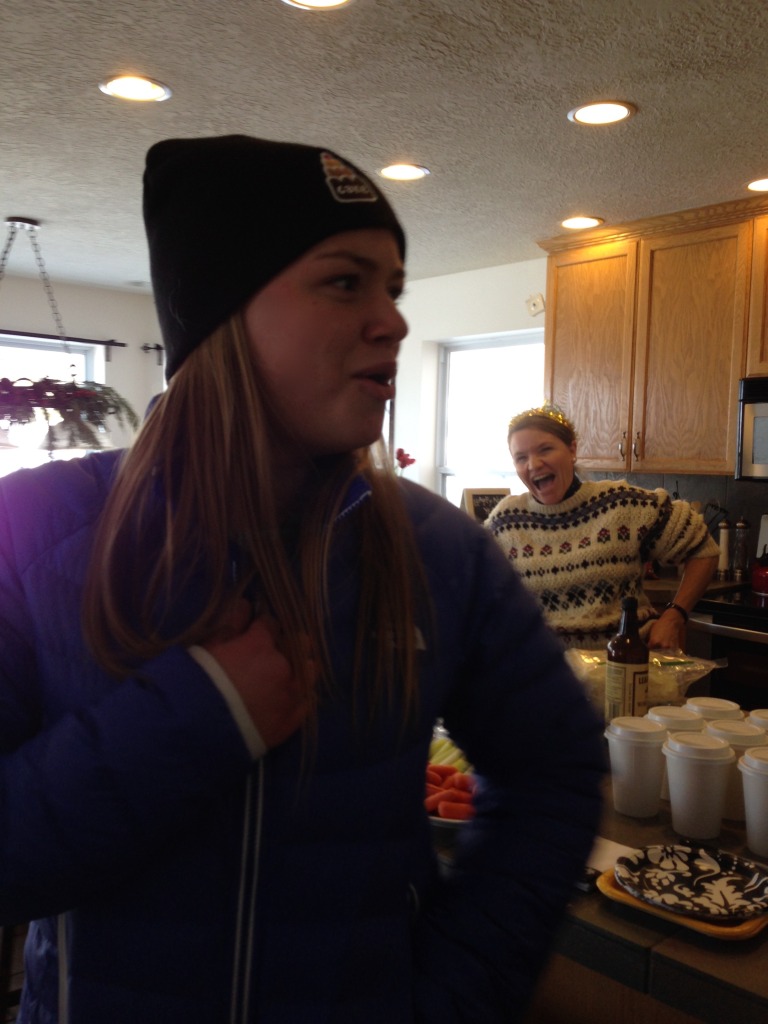 Surprise parties are the best!
It has always helped to enlist my child's friends to invite the other friends, although this year, Rebecca and her friend did the inviting for a party I threw for Eliza's birthday. She was also completely surprised at the end of a long day at her Irish fees (festival=dance competition). We had such a great time making pies at that party.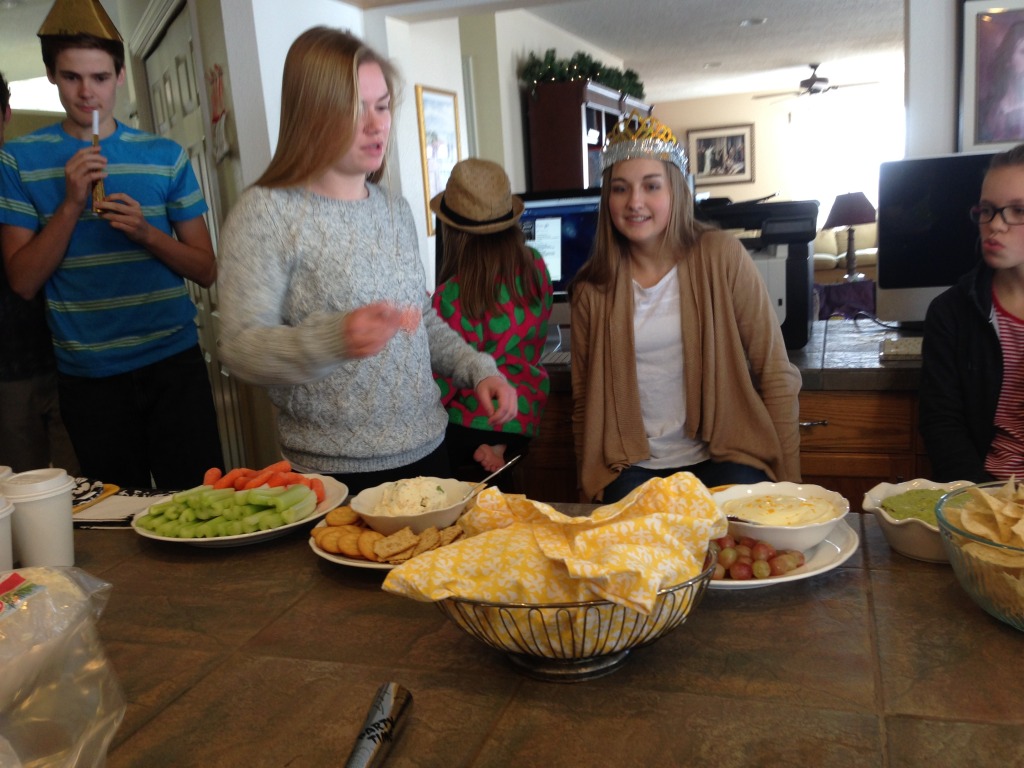 For Julia's we just had a snack buffet (hot spiced cider and hot chocolate, fruit with orange fruit dip, veggies and salad dressing, crackers and cheese ball, bread and artichoke dip, chips, salsa, and fresh guacamole, cheesecake for dessert–a little heavy on the dairy at this party!) and some games. For Sarah, (although I can't remember much), we had a Harry Potter-themed party. She remembers better than I do! (I have thrown a LOT of birthday parties, so forgetting some is not a surprise to me. No pun intended.) At Nate's 16th (surprise) birthday party, we made homemade ice cream with homemade waffle cones. SO DELISH. There is always plenty of laughter and good food to eat at a birthday party, and mile-wide smiles on the child who feels loved and celebrated. I am always SO grateful for all the other family members' help! This is definitely one of the perks of having a large family: plenty of people to help put on a party!
I will say that parties for children and teens don't have to be expensive. If there is good food and something fun to do, they can be very memorable. Most of our birthday parties have been at our own home, and home is a wonderful place to have them.
---
---