FF: Tag in IKEA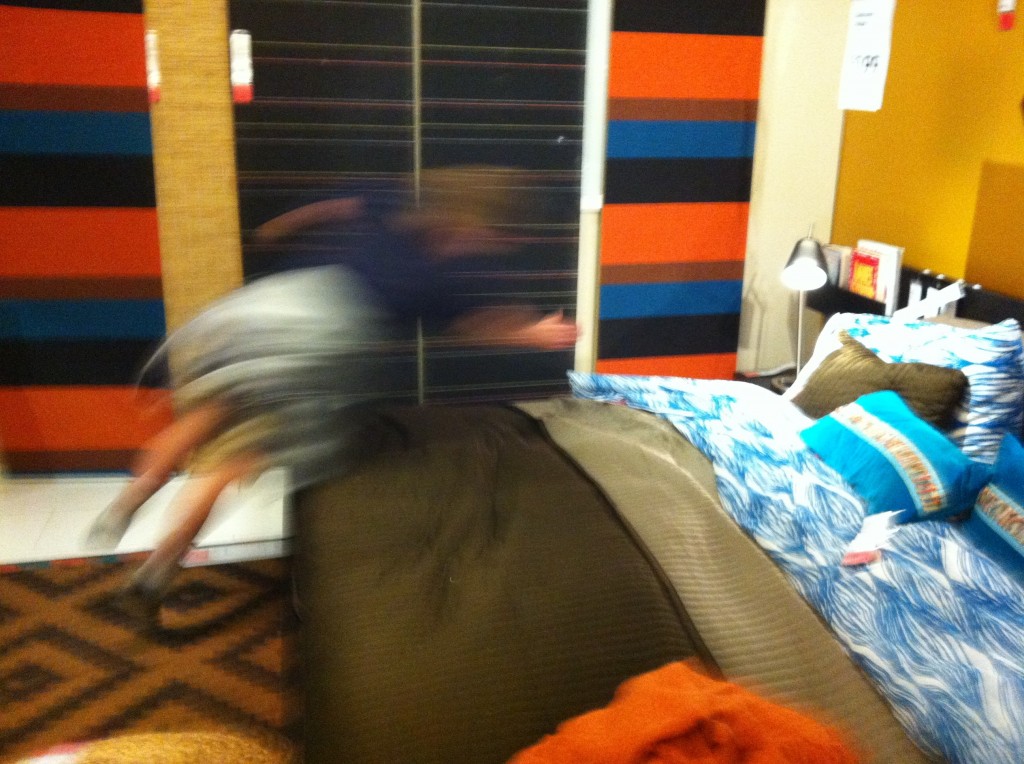 (Peter flying onto a bed at IKEA.)
Last fall break (2012), we drove up to Salt Lake to stay in a hotel for two nights as a family. (If there's a swimming pool, it's a vacation.) We stopped on our way up at IKEA for  dinner and a game of tag.
It was so funny. It takes a minute for Lane to get his "game on," but once there, watch out! We had a blast.
I highly recommend it.
Lots of laughter and sprinting to hiding places.
Happy Tagging,
Liz 🙂
---
---