FF: The Christmas Dragon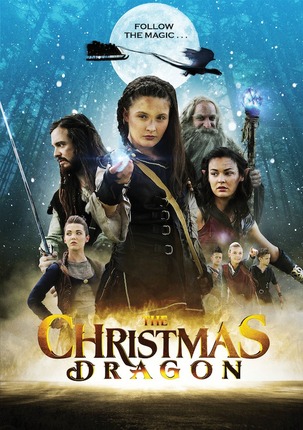 I usually preview the movies my children see, but yesterday I took a chance on a movie that I had seen the preview for and read about. We were headed to see Anna dance in The Festival of Trees in Salt Lake with a sibling who didn't want to go, and we hadn't been able to watch the movie the night before as planned, so Peter, Anna, and Eliza watched "The Christmas Dragon" in the car as we drove there and back.
I enjoyed listening to the movie and watching my children's responses as they sat riveted, watching. There wasn't any inappropriate language or plot that I heard. At the end of the movie, the children said, "It was good!" "It was really good!" and "It was cute!"
Standing at the cashier in the grocery store this week, I heard the bagger tell how great a recent movie was that he watched. He was encouraging me to go see it. "Is it family-friendly?" I asked. "Could my 9-year old see it?" He squirmed, then said, "No."
I like watching family-friendly movies. I don't want to see or hear anything that my children can't. I don't want to have immoral, violent, or profanity in my mind, either.
I look forward to people making more family-friendly movies! I think that the best is yet to come.
Happy Watching (Family-Friendly) Christmas Movies,
Liz 🙂
---
---