Finding our summer balance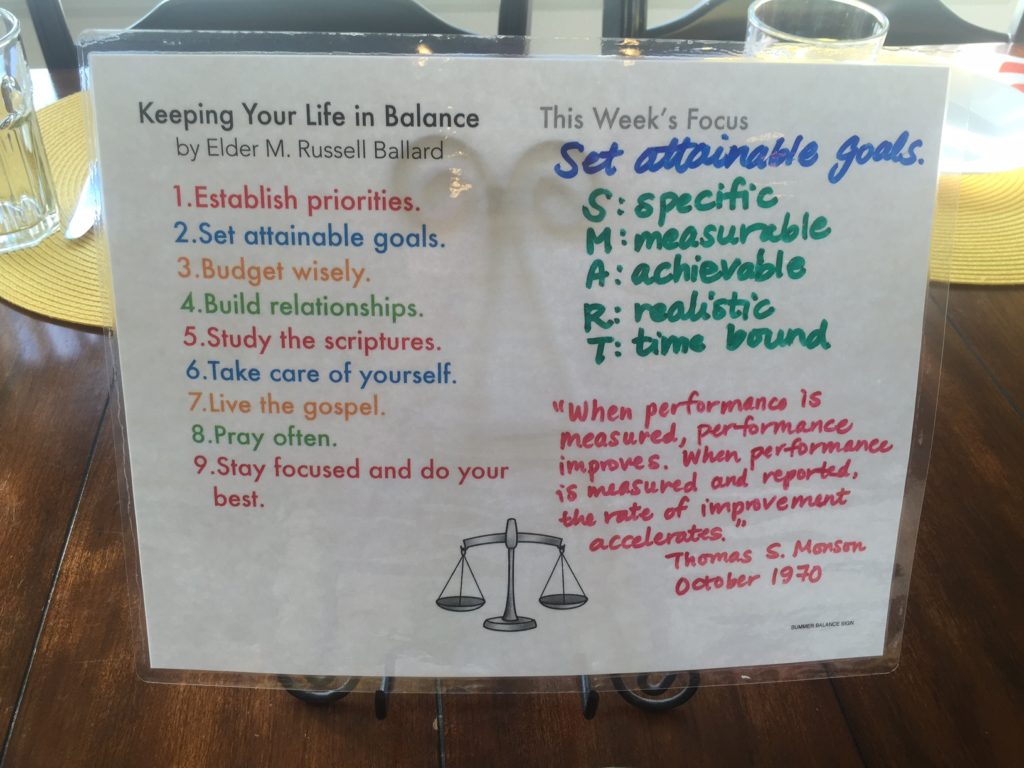 Note: This is the second in a series on our summer theme "Balance."
Our FHE lesson for this week is on setting attainable goals. We're talking about "SMART" goals before, so we'll review the acronym and why it's helpful. We'll invite the children to set a goal for the summer that is SMART and reflects their priorities.
I changed the sign on the table to a laminated sign so that I could just write a new reminder quote on the right side and wash it off the next week.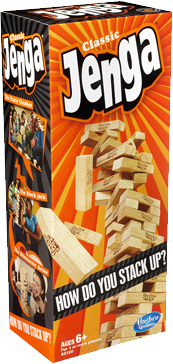 This week's surprise? A JENGA game.  I've heard from my children about how fun it is to play, so I'm excited to try it out with them tonight!
Here is the balance table sign, just in case you're interested in printing it out:
SUMMER BALANCE SIGN FHE w/o heart PDF
---
---