Finishers wanted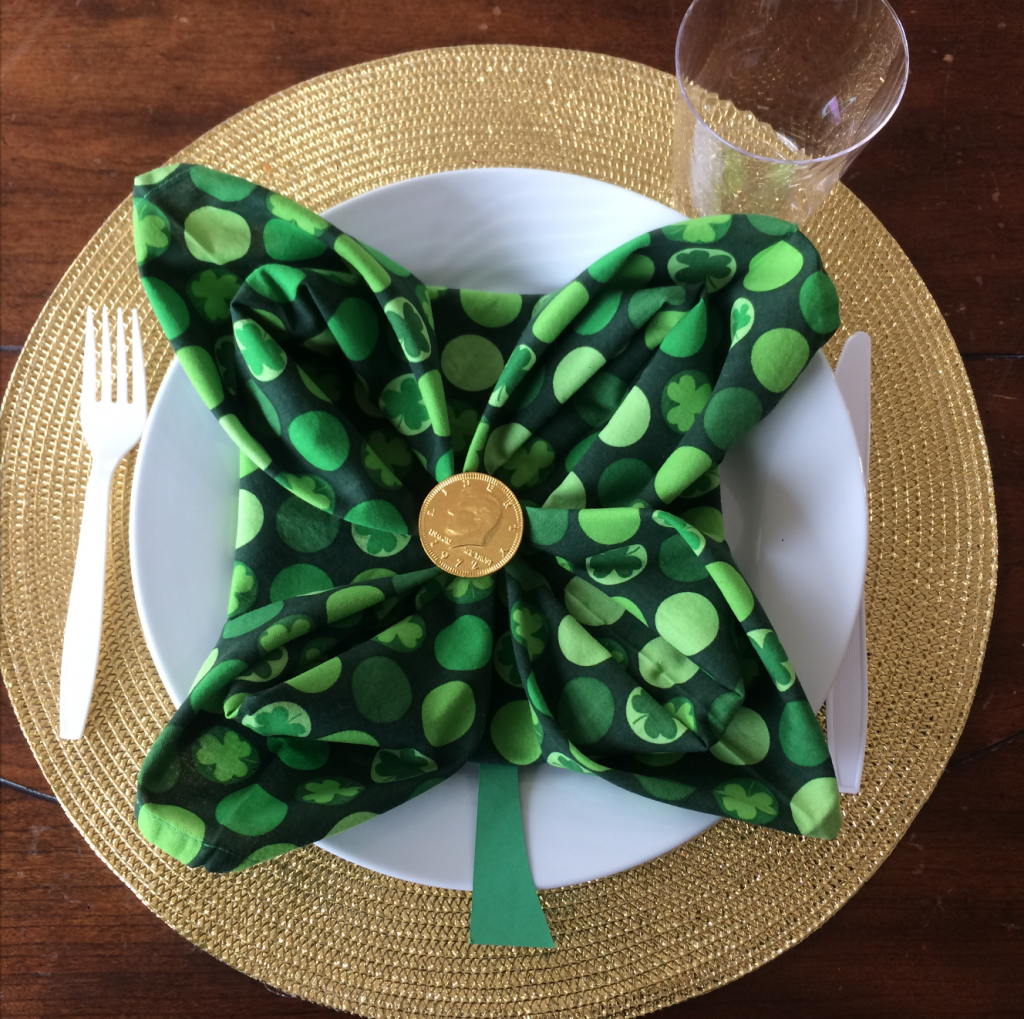 Anna was just setting the table for a St. Patrick's Day dinner* when her friend came to our door asking if Anna could play. I said she couldn't, but if her friend wanted to come in and help her set the table, she was welcome to. After a few minutes of quiet, I asked Anna if she was sticking to her task, and Eliza piped up from the other room, " 'Stick to your task 'till it sticks to you.' Do you remember when you used to say that to us, Mom?" I replied I did and wondered if Anna had learned that saying yet from me.
I searched for it and found it in a talk that was appropriate for me to find today: "Finishers Wanted"–a talk I've remembered by then Elder Thomas S. Monson, (Wow, he looks so young in this talk!) This talk has such great messages in it, but I especially love this poem–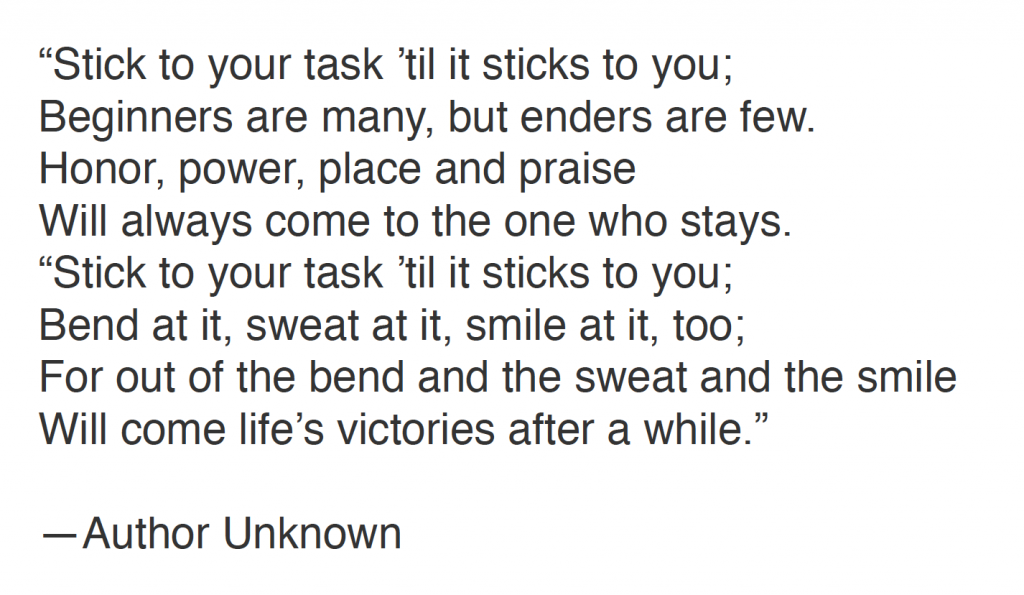 I typed it up so that I could stick it somewhere that we could all be reminded of it.
And now, back to pressing the last of my everyday fabric napkins! I only have  22 left to press and then 3 times that to sew. But then I will have completed my four seasons plus holidays of everyday fabric napkins for our family to use! I am determined to finish today!
*Just a note: that fabric napkin is not an everyday one! It is a regular, dinner-size, special occasion napkin! I sewed those a few years back, and I didn't sew four seasons' worth! One set of 12 large napkins was all I could squeak out then!
---
---