Finnish Children's Songs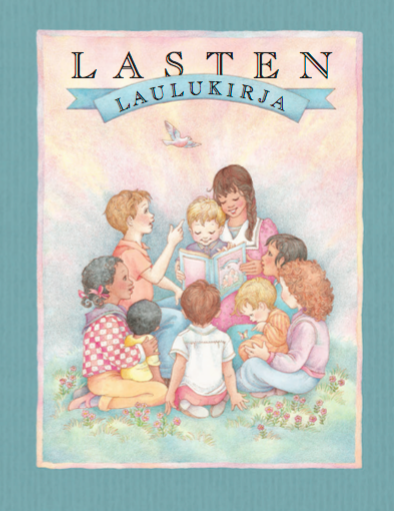 One of my new year's goals is to learn some Finnish.
Why in the world would I want to do that?
I know. It's the hardest language in the world. Seriously.
Well, Lane speaks Finnish, and so there's a chance that we might get to serve a mission in Finland someday. Maybe. (Maybe we'll go French-speaking, and then I'll be teaching him!) So why not start now to learn the language? I know that I'll never be fluent–just my first lesson alone made me almost want to cry! Some Finns say that only children and Mormon missionaries ever really learn to speak their language. But at least I can learn enough over the next 15 years to understand some of what is being said! And I love languages, so why not pick Finnish, right?
I know. I'm crazy!
So at my Suzuki teacher training last year, I overheard a young mother and her darling little children speaking Finnish. We became friends! We exchanged info with the hopes of someday having a Juhannus celebration together. When I decided to work on Finnish this year, I texted her and asked if they could sing some Primary songs for me, to help me learn how to pronounce the words. I couldn't find any recordings anywhere on the internet, (the PDF version of the Children's Songbook in Finnish is online, but no audio recordings) so when they said yes, I asked if I could post them online to be able to share them with others. I am going to store them here. I'll try to update this page whenever they learn another song and send it to me. Their voices are just too adorable. I love this little family that is so willing to help me learn such a beautiful language!
All I have time for right now is to sing the songs at night right before I go to bed. By small and simple things are great things brought to pass, right?
Click here to go to the recordings!
---
---