First day of school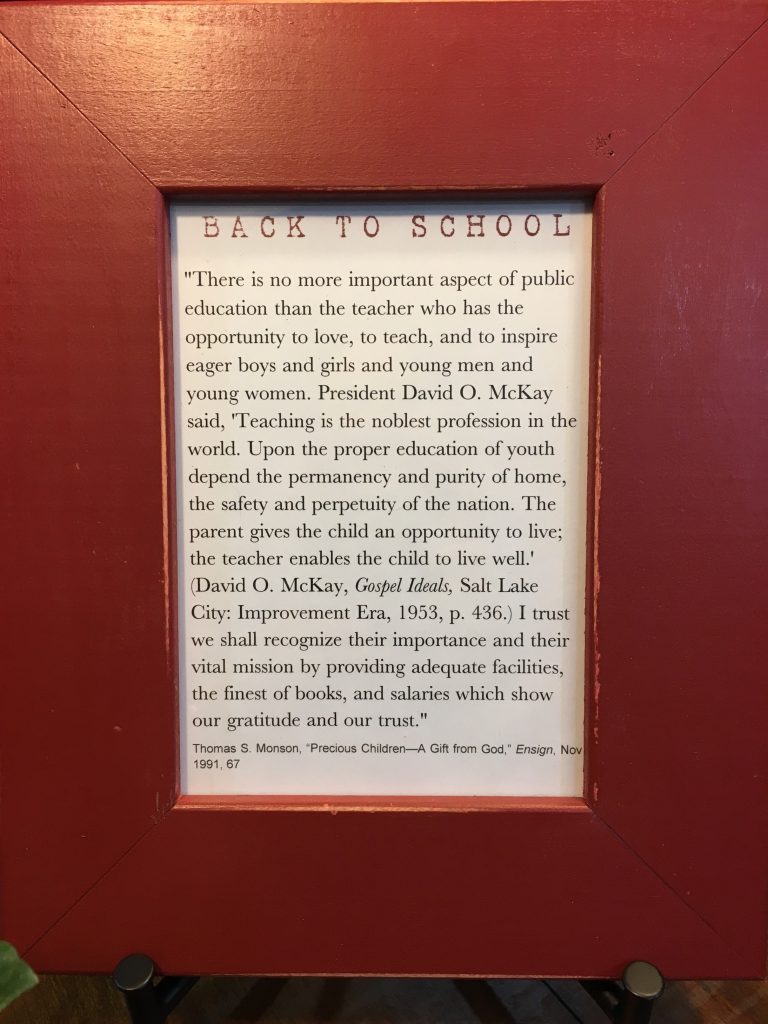 We've been in school for three weeks now, but I wanted to write a post about how we celebrate the first day of school.
Clothes shopping
When we go school shopping, we give the children a limited budget (a dollar amount) for one outfit. They can spend all their budget amount on one item or several, but they have to stick within their allotment. They typically wear their new outfit on the first day of school.
Clothing storage
We don't go out and buy a whole wardrobe because it isn't practical or cost-effective. The weather is still hot, so the clothes they wore in summer are what they will be wearing for another several weeks, at least. Their birthdays are coming, which is a good time to buy more clothing, if needed. And then Christmas comes, which is another time to get more cold weather clothing. So we ease into things. And we always have used hand-me-downs from our clothing storage. So, with the exception of the oldest children, everyone had clothing to dip into when they grew into the next size!
School supplies storage
I do stock up on school supplies when they are at such good prices. After being in school for so many years with a big family, it's nice to have supplies  in our "dry storage" room so that we don't always have to run to Wal-Mart for a poster board at 9 pm when a child remembers they have a report due the next day! I try to buy poster board, glue sticks, science fair boards and other supplies that we tend to go through in bulk when they are on sale. (That doesn't mean that we still don't run out! "The best laid plans of mice and men….")
The best night ever
We have back-to-school father's blessings. This religious tradition is one of the sweetest of the entire year, and our children love it. As members of the Church of Jesus Christ of Latter-Day Saints, the fathers (who are worthy) have the priesthood authority to give blessings to their children when they are sick or in need of comfort or at special times in their lives, such as starting a new school year. This follows the example the Savior set when he was on earth, and the power and authority of the priesthood that each father holds can be traced directly and literally back to Jesus Christ.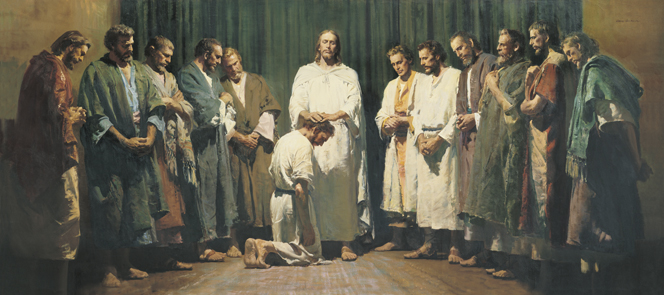 These blessings are when the child receiving the blessing sits in a comfortable chair and Lane places his hands upon the head of that child, speaking the inspired words that come to his mind. (It isn't appropriate to film blessings or share them publically, so I'm doing my best to describe this special event.) Unless you have experienced this for yourself, it is hard to describe how wonderful it is. It takes a whole evening for the whole family to receive their own blessing, since we stop after each blessing and jot down notes from what we remember. I type up these notes for each child to refer to during the year for comfort and guidance. We do this typically on a Sunday night in the few weeks before school begins.
(Sarah on her first day of kindergarten, July 1999. She was so excited about her Queen Amidala backpack, but maybe not as thrilled about the uniform.)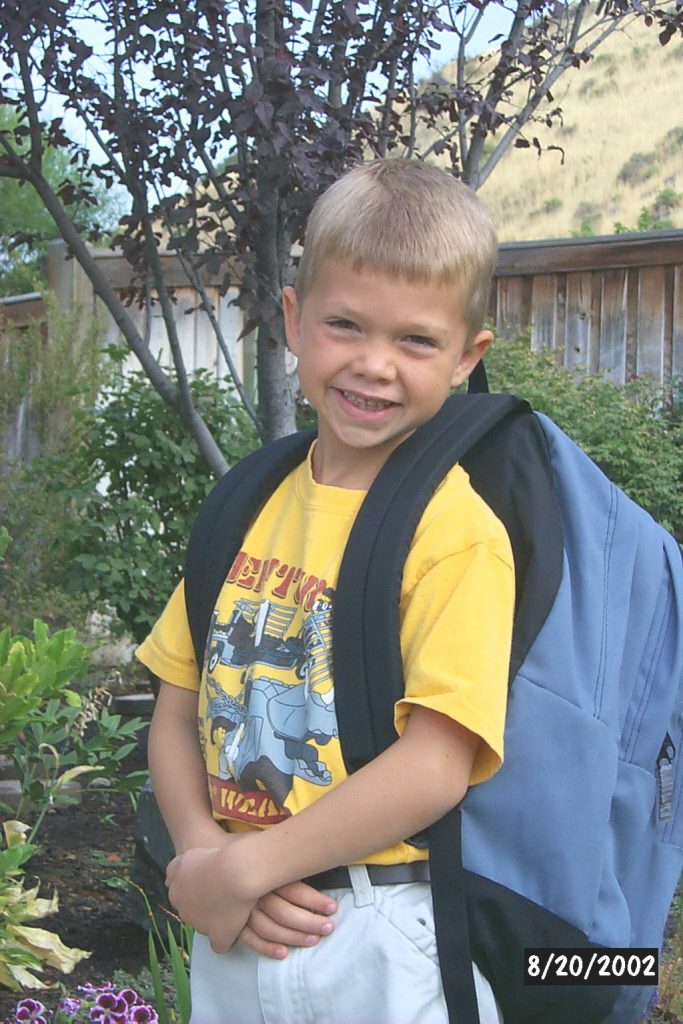 First day photos
On the first day of school, right after breakfast and scriptures/family prayer, we take a photo of each child. The children are anxious to leave, since they took longer getting ready than typical, so they are rushing to get to school on time! Gotta love that first day zeal!
First night dinner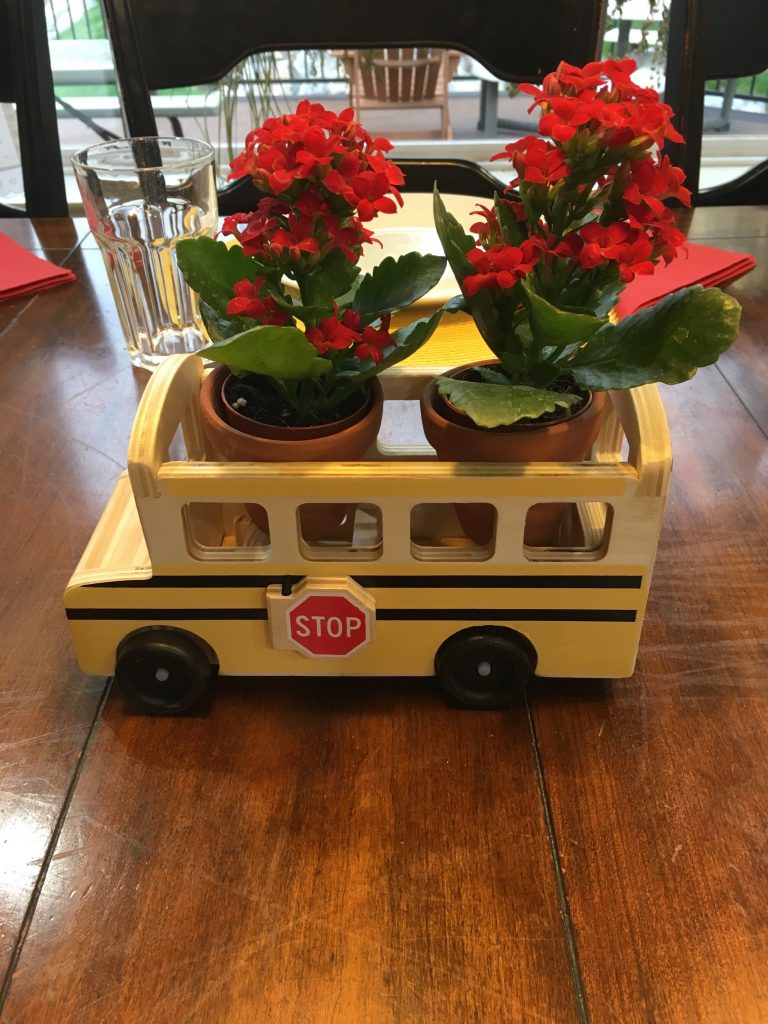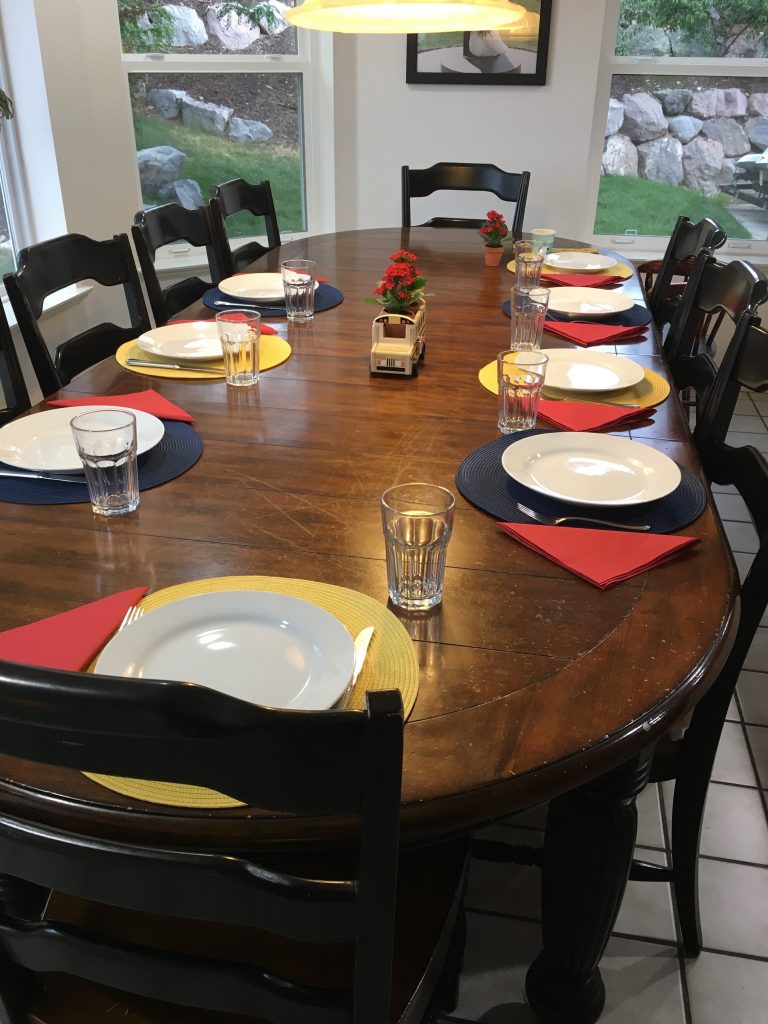 I love our dinner that first night because everyone gets to tell about their teachers, their classes, and how bored or excited they were, how happy they were to get to have lunch with a certain friend, etc. And I have loved having a quiet day to myself again after the busy summer days!
Back in the [routine] again
I love school starting again, because it always helps to have a routine again. At the same time, I really miss the freedom of no schedules and fun summer activities and family vacation. It just gives us something to look forward to again!
---
---