First week of summer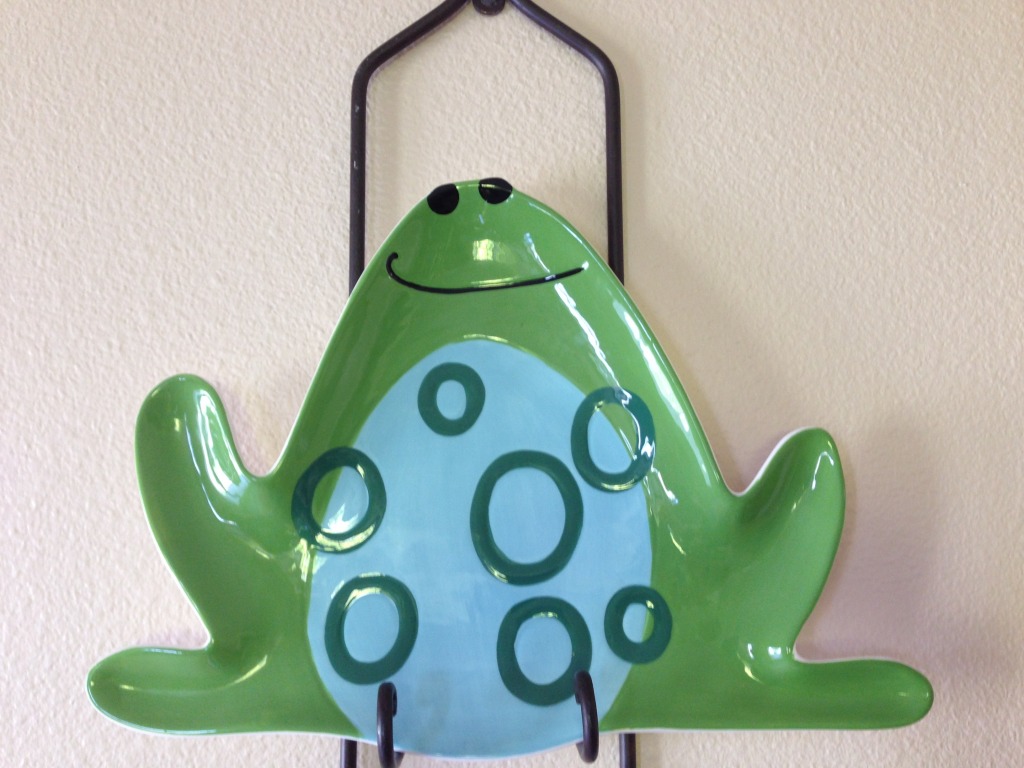 The children are home, the frog plate is up: it must be SUMMER!
So what have we done now that the whole family is hanging out together?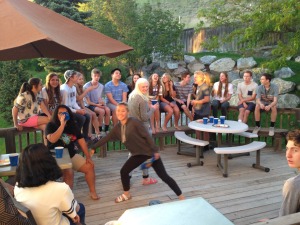 Summer "vacation" actually started a week ago, with a party that Julia threw. She did a great job putting it all together.
Friday was the official last day. We had a cello lesson right after school. What was I thinking?!? We recovered from Julia's party. We were all tired! We had fun watching a movie together. (Can't remember what else we did that day. Oh, yes I do: we did this.)
Saturday started out with breakfast out to celebrate Lane's birthday, then a full day of work outside and prepping for Lane and Beth's birthday dinner.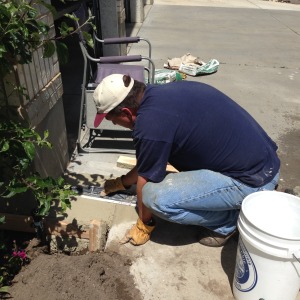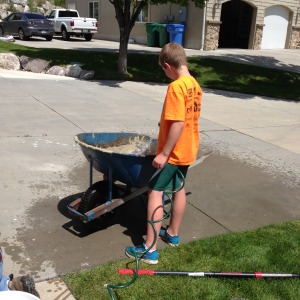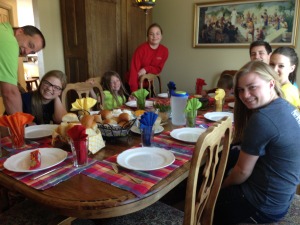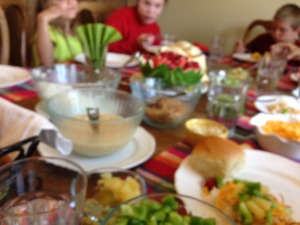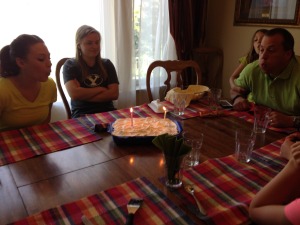 Birthday fare this time was Hawaiian haystacks (the blurry photo), fruit salad in a watermelon, soft, fresh rolls, and Cream of Coconut cake. Oooh yum.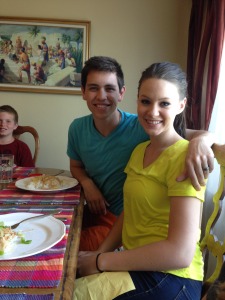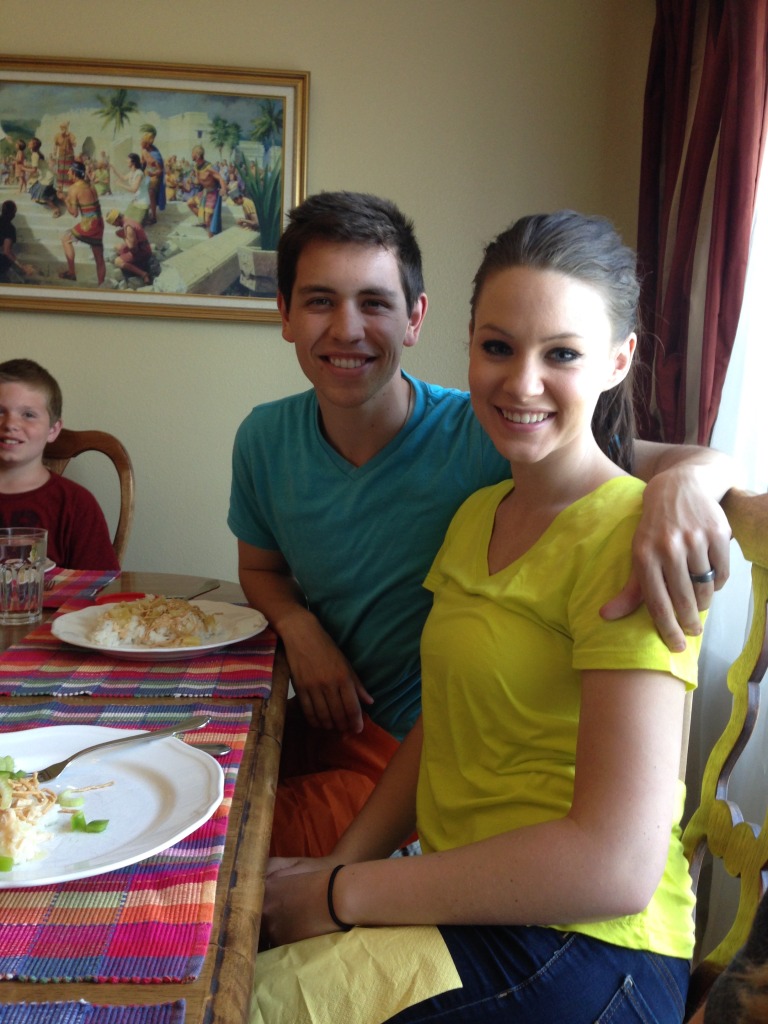 David and Beth are just darling! I think the highlight–aside from the laughing and fun conversation–were the TLs. (T.L. stands for "tenderlove," a birthday tradition I adopted from Pargie's family. It's when you say something(s) you love about the birthday person.) TLs are such a great reminder of how precious each person is and how much we love each other. It's so good to have David and Beth living close by right now.
The miracle for me of Saturday was that I was really, really tired. (Not terribly unusual for me.) I didn't know quite how I would have the energy to make the birthday dinner. I knelt down and asked for help. I got up and started on it. Then Julia walked in not long after I started and asked if I could use her help. Together, we got it accomplished. I'm so grateful for that answer to prayer: sufficient energy and help to be able to put together what was such a fun dinner for two deserving loved ones!
And then came Sunday.
After church, while I was inside planning…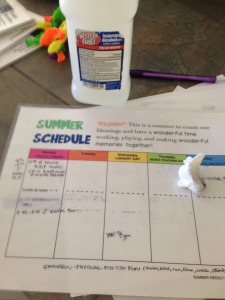 …Peter and Anna went outside to play a board game together. That made me so happy. It's what I love to see in our family: siblings playing together.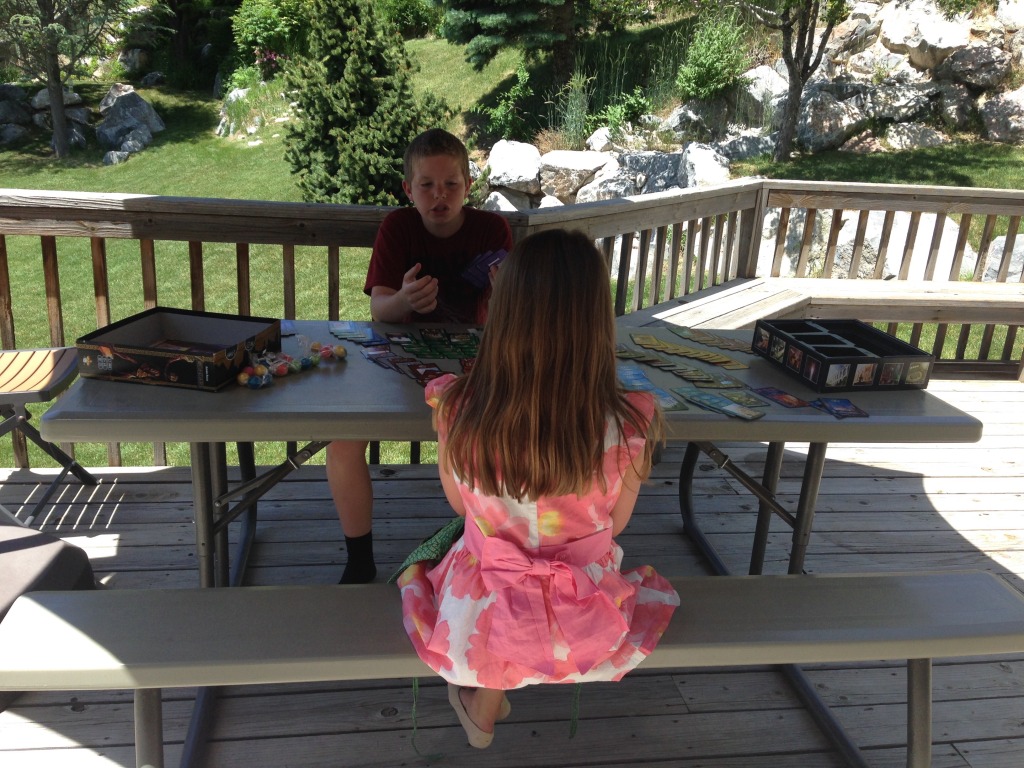 Anna made some awesome red potato fries with cumin, salt and pepper and homemade fry sauce for a snack. Another oooh yum. We took her lead and had BBQ chicken wings (Costco) with more fries for dinner.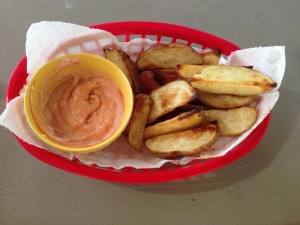 Back to planning. I erased (with rubbing alcohol the permanent pen I used last summer to write down our schedule) last year's plan (once I had it figured out. Do I ever have it figured out? That would be no. LOL). I started filling in with wet erase ink the plan as I knew it so far.
Then I went to work figuring it out. Anna said she wanted to do cheerleading.
Cheerleading!
Oh my.
I was a cheerleader, once. One year in high school, and that was enough for me. I figured one of my daughters might want to try that, too. But not at age 9!
But I digress. Monday afternoon, out came the lemonade stand.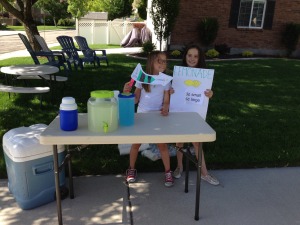 Back at home, some of the other family members were working on another special birthday meal for Lane: a Finnish stew with homemade rye bread, complete with many hugs, and two special cakes: chocolate and lemon cardamom. I just sat back and watched.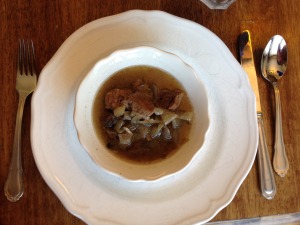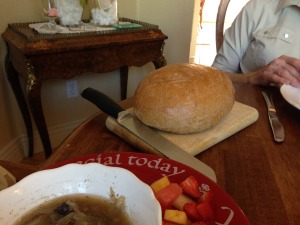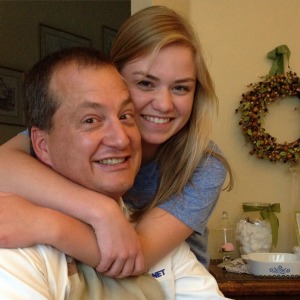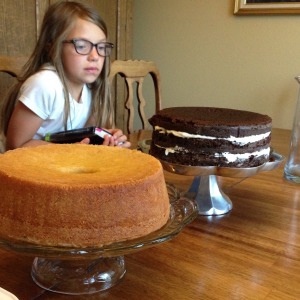 Oooh yum once again.
I totally got sick that night from the meal. No one else did. I hardly had any dessert because it had a lot of cream in both recipes. What is my deal?
Tuesday the "load" came out (our way to encourage wise use of time on summer mornings–work before play) from the basement storage room. We set it up on the counter. Pete's working on a wooden truck that will replace the basket this year.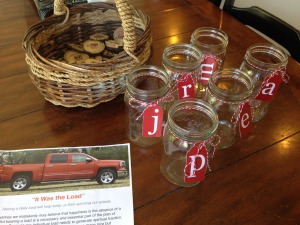 And I was back onto figuring out about cheerleading for Anna. After some phone calls, emails, texts, and a visit and observation at the cheerleading place, and even a successful try-out, we decided it wouldn't work for us this year. Too much money, classes that end too late at night for this young of a child, and a trip to Anaheim and a competition on Sunday.  Enough to swing the pendulum into the "no" zone. Perhaps next year?
Anna was disappointed. Life lesson for her there: don't do what you don't feel right about.
On our way home from the cheerleading observation, I remembered that my sign might be ready at the sign shop. This is a sign I had made years ago, but I wanted to change the second half of, since I didn't like what I had chosen at first ("No contention or loud voices allowed" sounded like a military zone instead of love at home zone!). We talked about it as a family and voted on this verse of scripture (see pic). The sign wasn't ready, but I had a nice visit with our neighbor, and she brought the sign home and took a photo of me (with a very large smile, goodness). I was happy to get the sign done after it had sat, needing changing, all those years.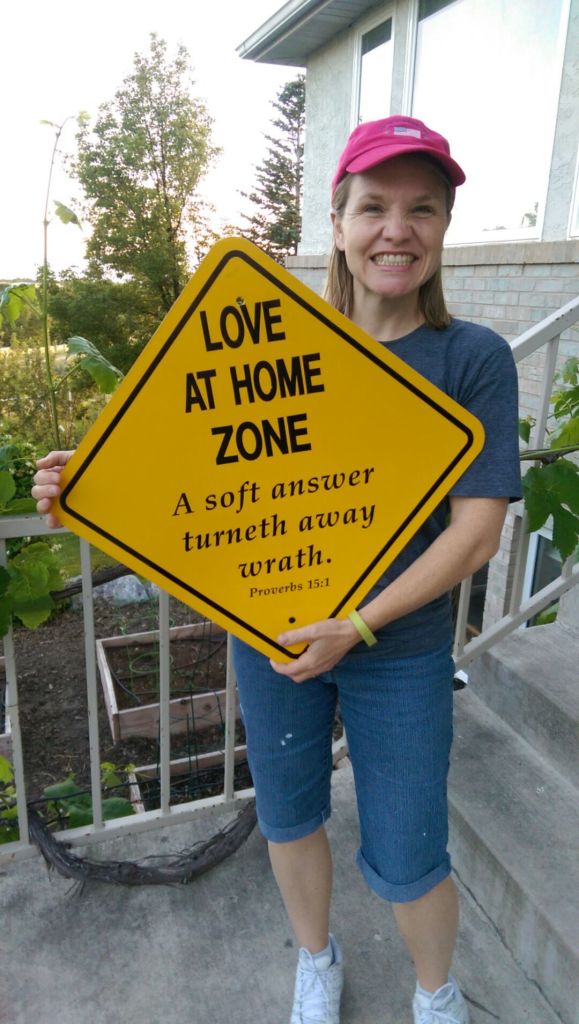 But again I digress! Back to Tuesday and the children.
I saw some children reading this: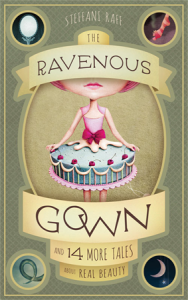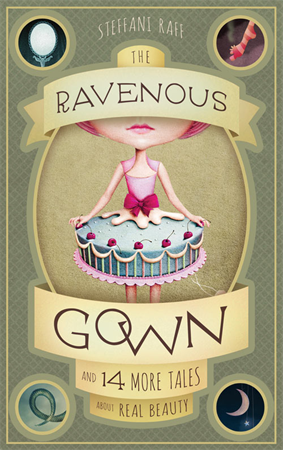 Such a delightful book!
Wednesday I took the girls to the store to use their "seed money" from their first sale to buy cups and lemonade concentrate. They had nine cents left over (after tithing) from their purchase. I took Rebecca to take the tests for her computer tech class that she did via packets and finished up this week. We brought her cute friend Jade along, who patiently waited during test #1. Test #2 came at our next stop: the DMV. Jade patiently waited again. (She read the entire driver's handbook while waiting!) Guess who has her driver's permit? Poor Rebecca: it was 5 pm, and I didn't let her drive home for her first time behind the wheel. Waaaah.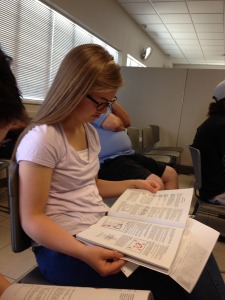 When we finished with our test-taking mini marathon, I dropped the girls off to help with the lemonade stand. Check out their artistic talents helping out with signage: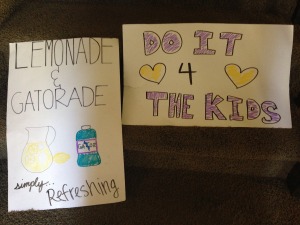 I think the "Do it for the Kids" really helped. They really had some generous costumers!
Julia popped in the car with me, and we headed to the Runner's Corner (our favorite running store) for some new running shoes for her. Thank goodness for a smart phone and Google and being able to price match for a great price (50% suggested retail) on a sweet pair of Saucony shoes.
But wait! There's more! We went into Costco and emerged over $600 later with two carts full of groceries and staples. I felt sick. There is something wrong with that dollar amount. All of the sudden my June budget has shrunk like crazy and it was only the third day of the month. Could I have bought twice this amount of groceries with that same price point maybe three years ago? Prices have been rising, rising, rising, and it just gobbles up my budget. And the only prepared food I bought was one bag of grilled chicken strips (which was a desperation purchase for dinner since we were so late). If Costco weren't the best place for pricing on some things (TP, laundry soap, dairy products, etc.,), I wouldn't even keep going there. After 21 years, I am still no magician with my budget and feeding my family. Yikes.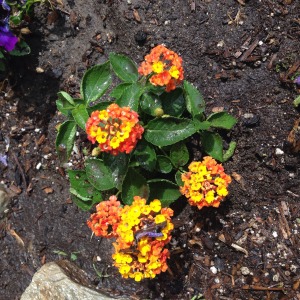 Today we were sick on the couch. Peter was throwing up last night. I gardened in the morning because I was determined to while I could muster the energy. I enlisted Anna and Eliza, who helped me throw away all the tulip and daffodil greens I cut back. After planting fuschia vinca, deep purple alyssum, lantana, creamy foxglove and midnight delphinium, and zinnia and bluebonnet seeds, I wanted to drop dead. Instead I showered, ate and crashed for a nap on the couch, too.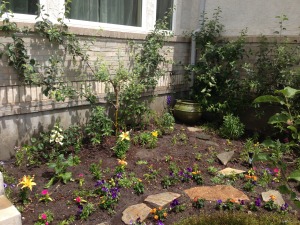 I love my flower garden. It's my little corner of creativity and horticultural love. This orange and yellow lantana reminds me of my older sister, Debs, who has such a gift in the garden. She taught me about lantana, and I have loved it ever since.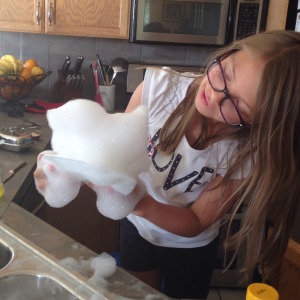 After the nap, I decided I had enough energy to blog. Anna had made some "muddy buddies" from Rice Chex for a snack and left a mess in the sink, so I sent her to do her dishes. I loved this little duck of soapsuds….
Now it's time to read the last chapter in The Moffats with Anna. And call it a night. Or a week.
(Don't worry. I'm not going to chronicle every day of summer on my blog. Heaven help us.)
---
---