For Nate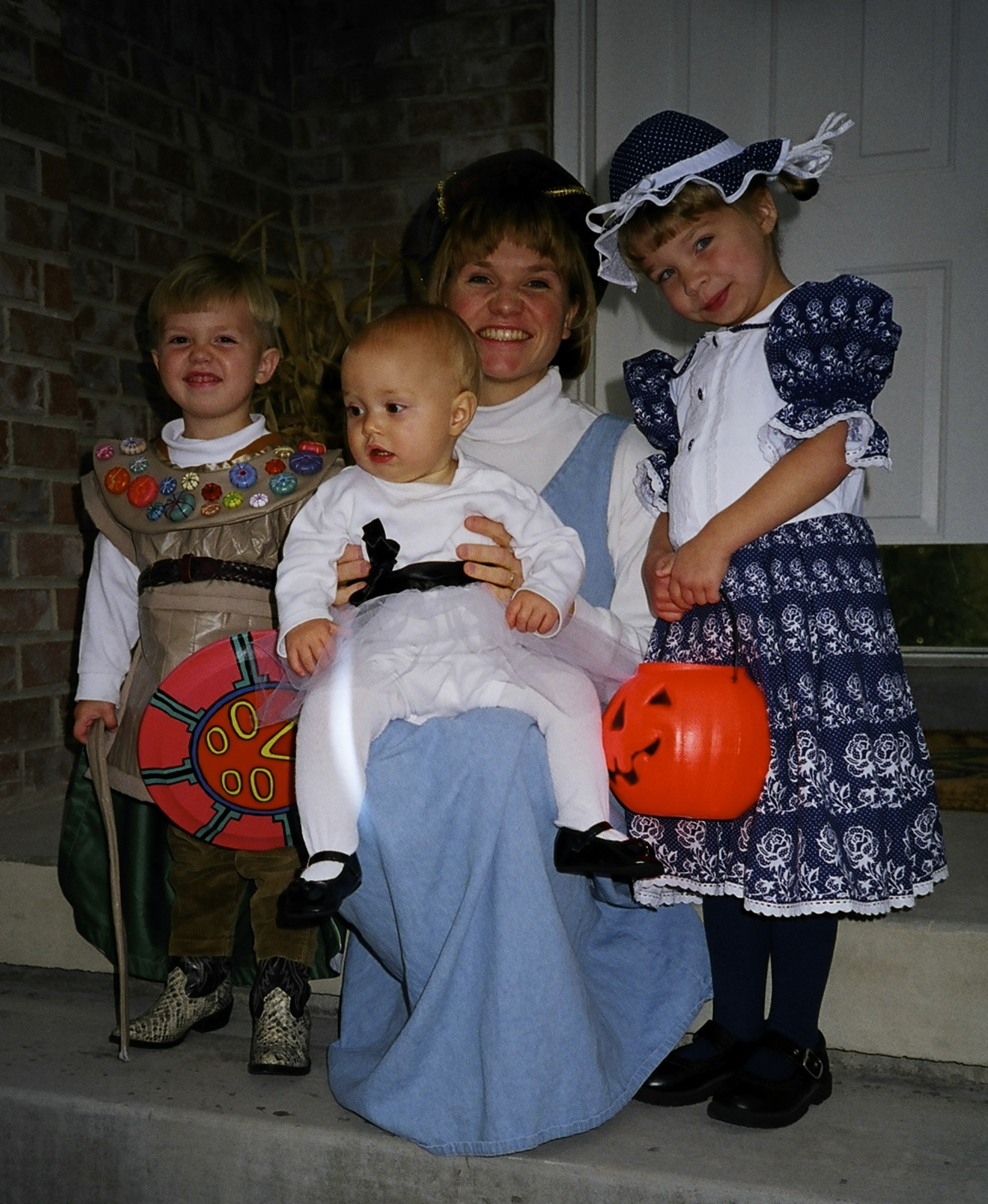 Nate asked me for this photo today. That cute Captain Moroni turned 21 this week, so naturally I would LOVE to re-post this photo of him wearing his favorite costume ever.
I thought it would be fun to post a journal entry (from past journals) about the children around their birthdays. This entry from September 13, 2000 isn't specifically about Nathan, but I thought if you are a young mom, you will appreciate it. (Context: Sarah was 6, Nate was 4 1/2, Julia was 2 1/2, and Rebecca was about 9 months old.):
Today was MUCH harder. I did not have a good attitude. Nathan didn't want to go to preschool, Julia cried half the day, all the children were starving and snacking literally all day. I was trying to can tomatoes and be cheerful, but didn't rely on the Lord enough and got angry, yelled. Ugh! I went on a "time out" a couple of times but they weren't long enough ☺. I desperately wanted a nap. However, had a sweet experience when Sarah prayed that we wouldn't have contention; when Julia came outside and said, "Jesus says no yelling," and when Nathan reprimanded me by saying, "We don't say things in that way, Mommy! We use a nice voice" (or something akin to those words). So at least I know that during the days when I am better and kinder, they are learning the law of kindness and peace. If only I could LIVE it myself all the time…
Finished 12 pints and 7 quarts of tomatoes (bottled) tonight! This is definitely more expensive but gives a particular self-satisfaction, especially knowing I'm learning to work hard and be self-sufficient…😊
Here is one more funny part from my journal, this time just about Julia. (Sorry, Nate! I'll put more about you another post! Maybe around Julia's birthday….)
This afternoon when I came back [from visiting teaching] the children had colored delightful "I love you" letters, and Julia "read" me a story she invented from one of the children's pictures. It was a story about a mother who was so tired and slept and slept and slept! ☺Lane and I laughed.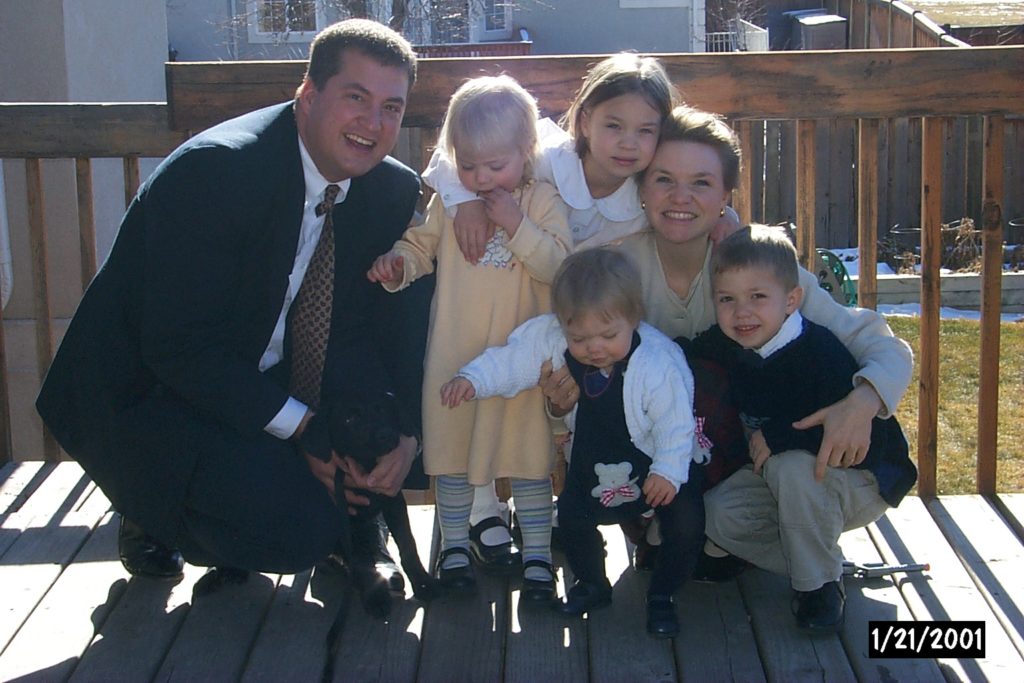 (This photo is 4 months after the story, but it still gives an idea of what the children looked like at the time. "If you think my hands are full, you should see my heart!)
---
---