Game night (with our family miracle worker)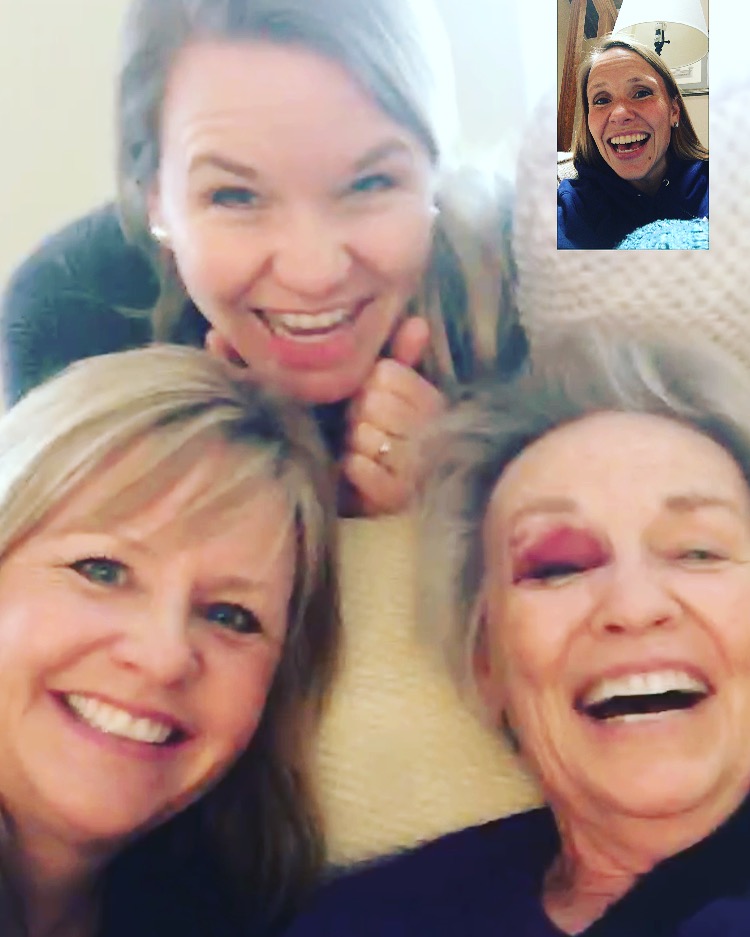 My older sister has been in town helping my mom after she had an accident. What a gift this has been, not only for the fun of being together and visiting, but also because my sister is a powerhouse of accomplishing. She has worked miracles in getting my mom's home unpacked! I could hardly believe my eyes yesterday when I walked into my mom's new place and saw how much progress she had made. What a blessing to have her fresh eyes and energy and talent there to make that happen. She is awesome!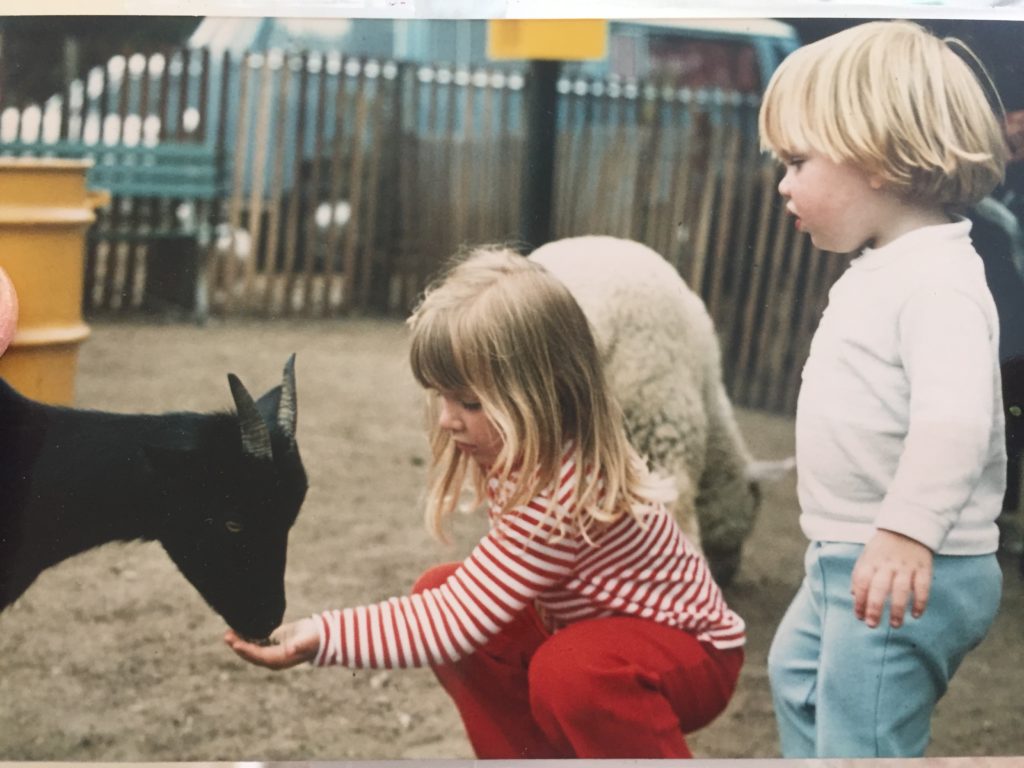 I walked into my mom's room to see the beautiful work Deborah had done and found this old photo on her night stand. It shows me and Debs when we were little, feeding a goat at a petting zoo. Deborah has always been the brave one! You can see from my cheeks why one of my nicknames as a child was "marshmallow." 😊
Thai dinner
We have enjoyed having them over to eat, and last night we gathered for a Thai dinner (Thai coconut soup from Costco, Pad Thai, and Jasmine rice), games and dessert. Pad Thai is not difficult to make, but it takes some time. I need to find a recipe for the sauce, because it is very expensive to buy bottled. If you have a good recipe, please share it with me!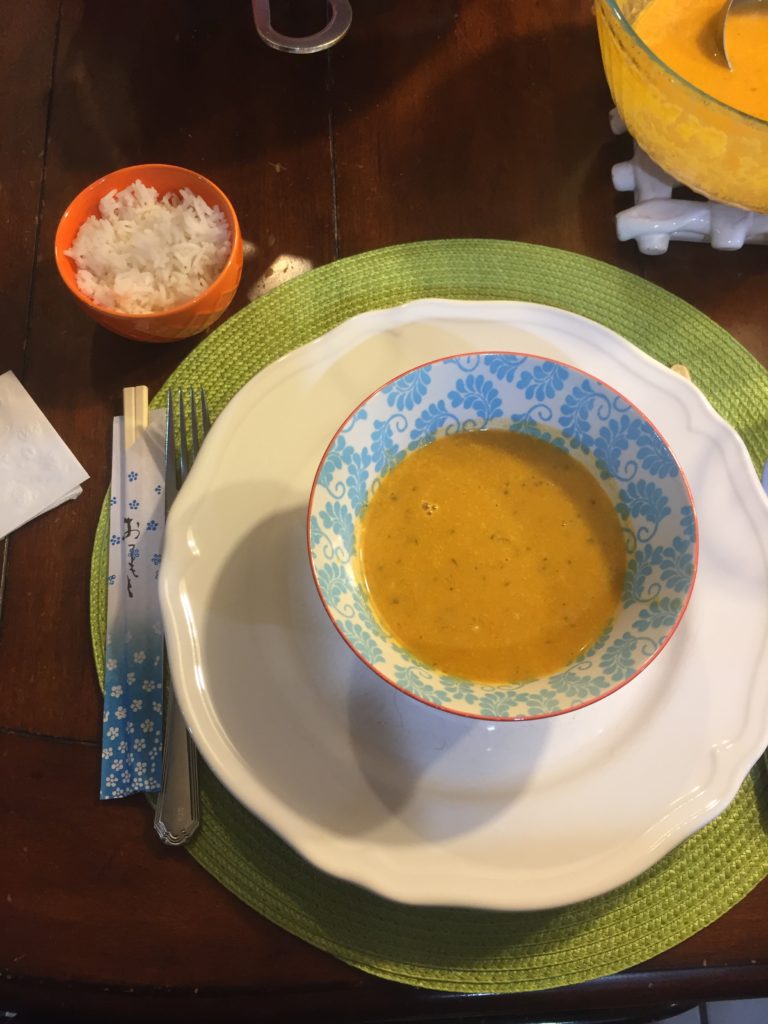 Winter can be a bit of a grey time, with the cold, dark mornings and cold, drizzly, snowy weather. I love getting to serve a meal that is flavorful and colorful. It just helps to enliven the senses.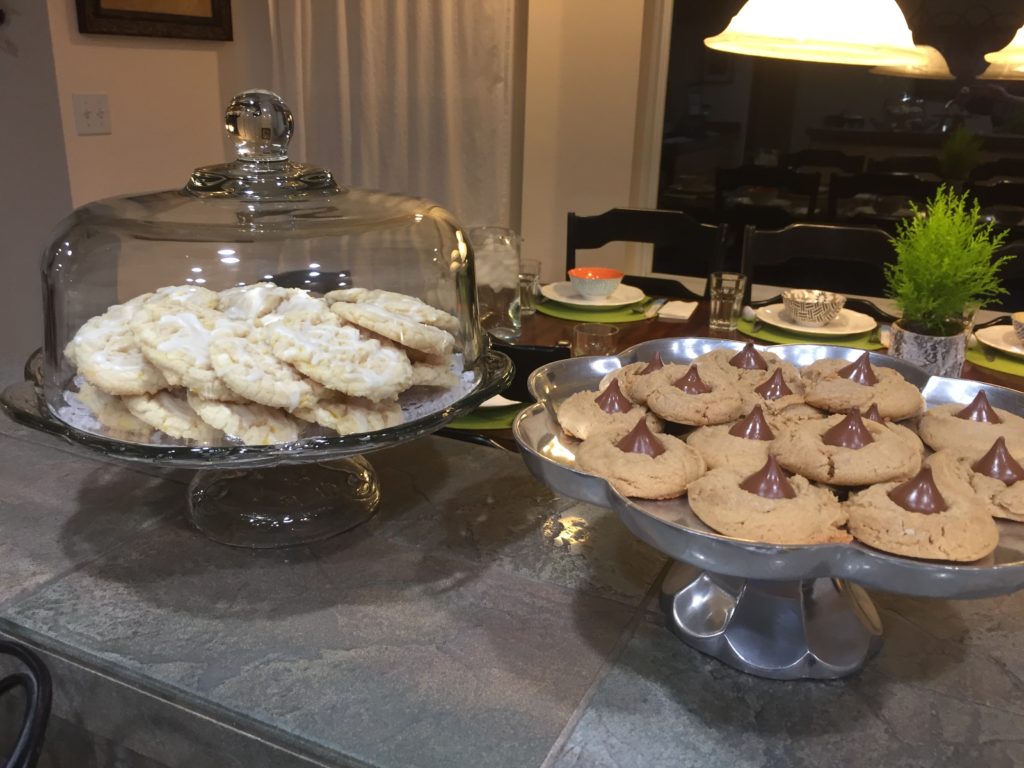 The Lemon Drop Jar
Rebecca made the lemon drop cookies with the lemon drops Lane gave me for Christmas. These are a cookie that I love to make in January, particularly because of the book The Lemon Drop Jar–one of my favorites! The Peanut Butter blossoms also never last long, either in the making of them or after they are plated.
Playing games together makes such great memories. You just feel the joy of being a family when you gather for a lovingly prepared meal and then laugh together while playing together. Such good times!
---
---