Gifts of love: handiwork, made by Mom
"Handiwork"
I was struck by this word from the scriptures when I read it in this verse the other day:
I, the Lord, stretched out the heavens, and built the earth, my very handiwork; and all things therein are mine. (Doctrine and Covenants 104:14, emphasis added)
The Lord handmade our earth. For us!
"Built"
I also noticed the word "built." The creation required work. And it was the work of the Lord's loving hands.
When I walking Anna home from school for lunch together one day this week, we passed by a friend who was outside. She asked us if we would like to see a project she has been working on. I was excited for Anna in particular to get to see my friend's incredible handiwork, as I had seen some of her creations before–and was in awe!
Quiet book
My friend, now a grandmother of three grandchildren, was handsewing/emroidering quiet books for her each of her five children to be able to take to church (for when they each are married and have children). These books will help her children teach their children to be reverent during sacrament meeting.
The first set of pages were socks to be matched that you could put inside a washing machine.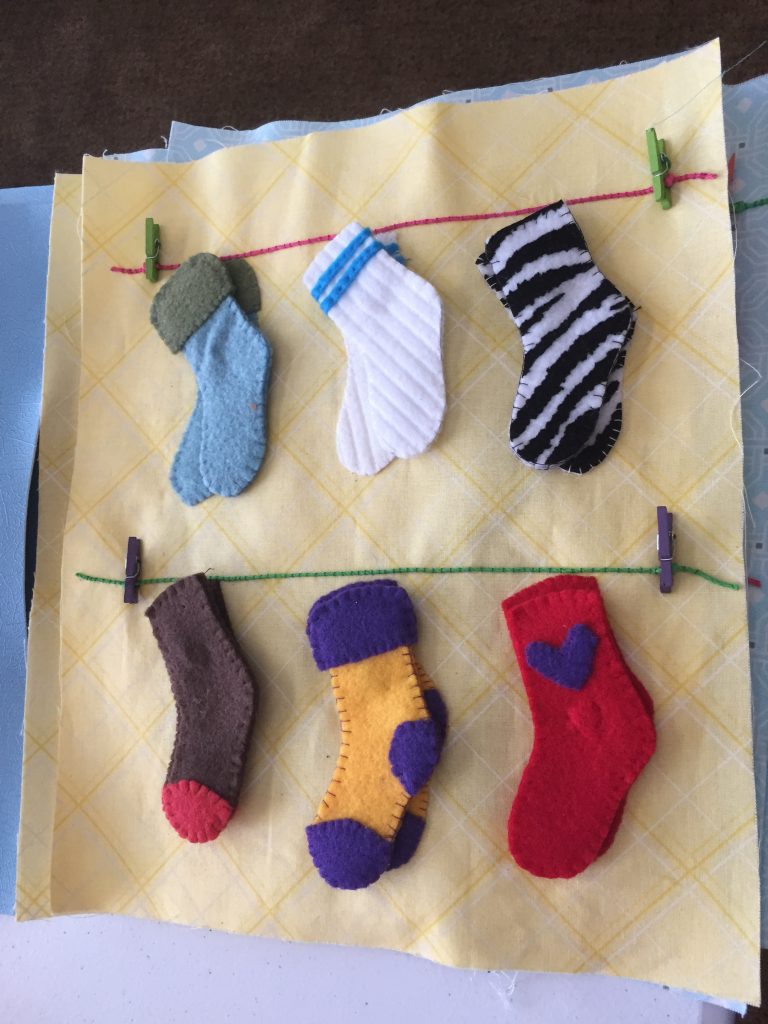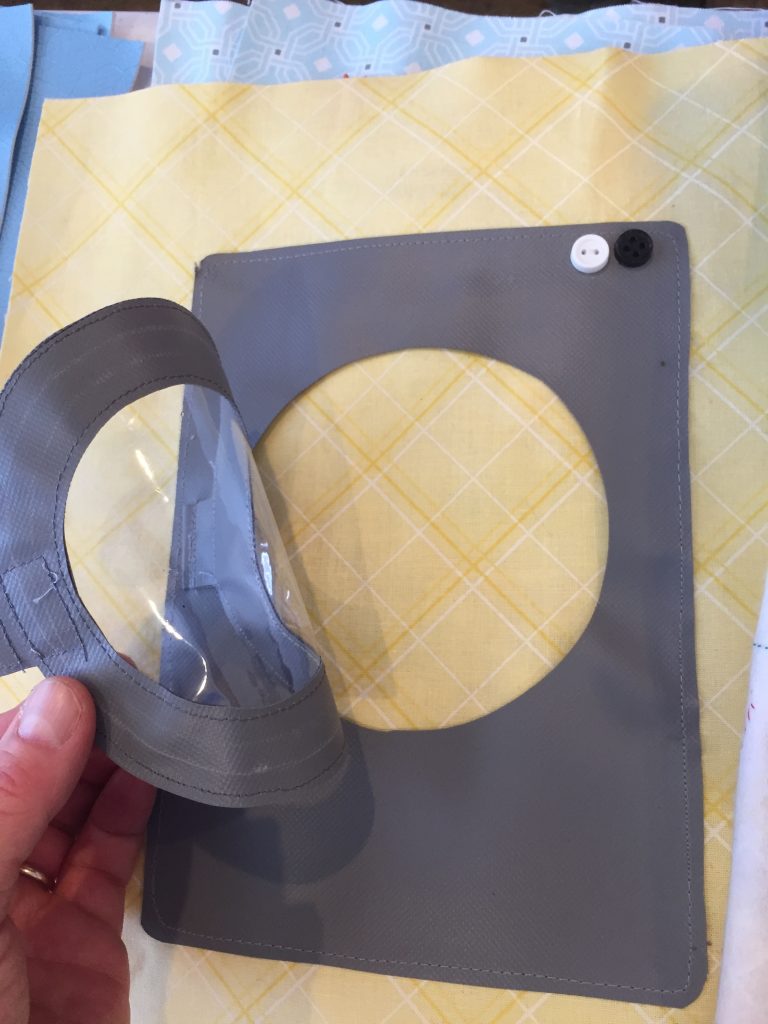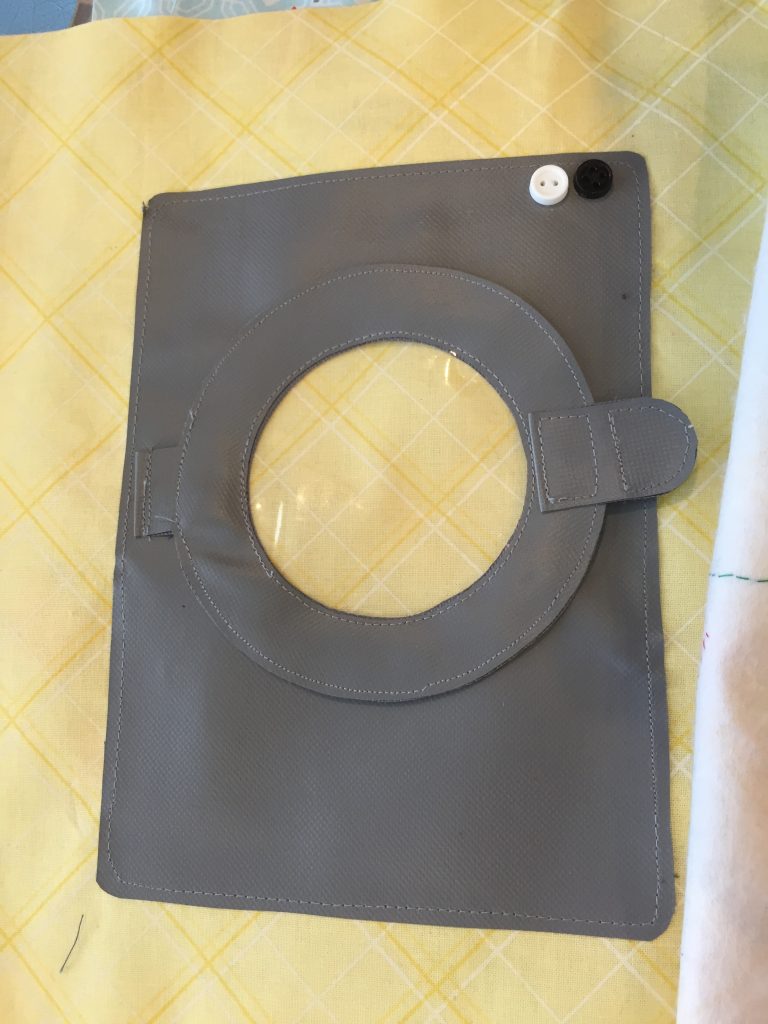 Another page was a smiling corn cob hidden underneath the husks. Notice her beautiful attention to detail, including the gold embrodiery floss she used for the husk!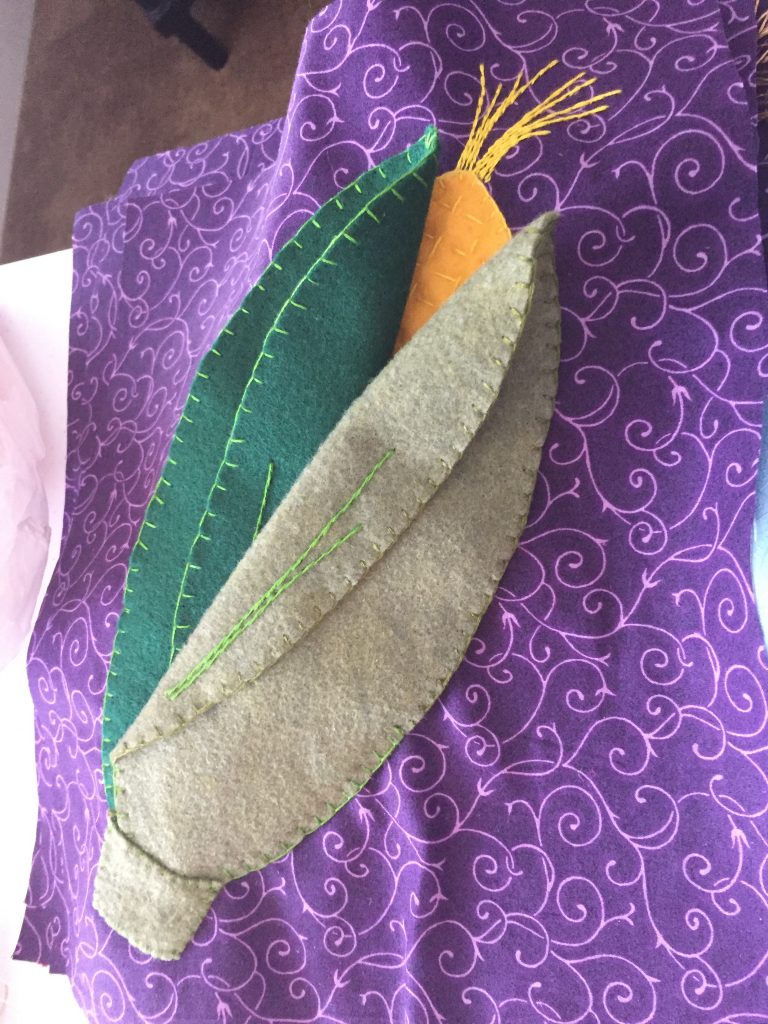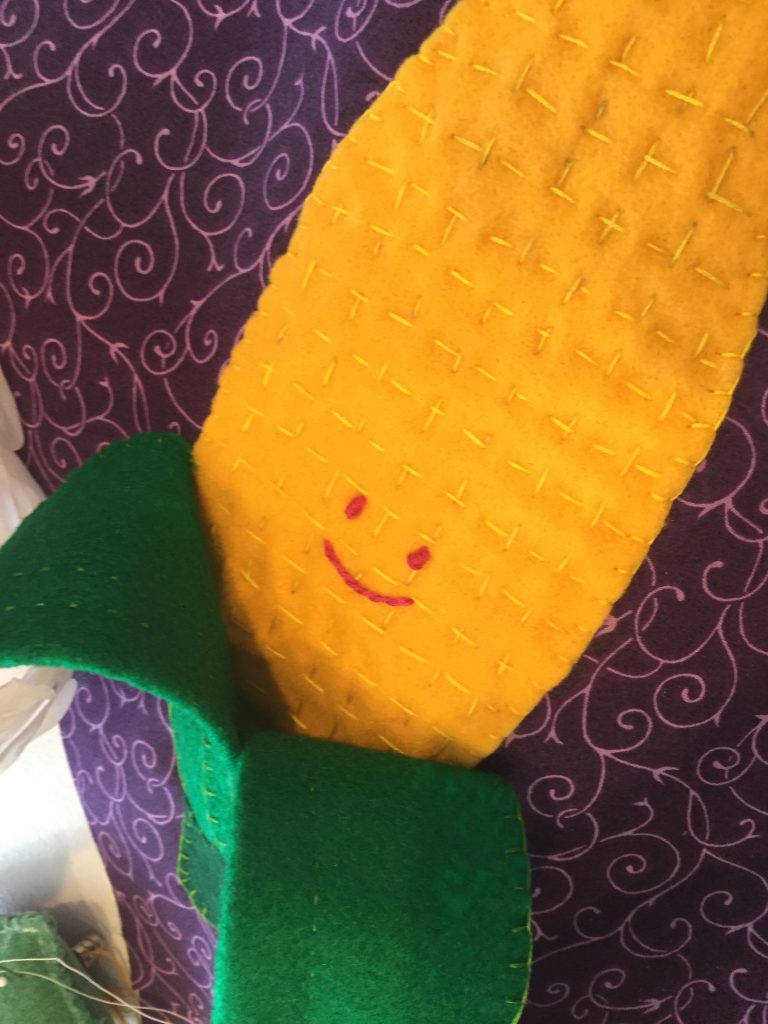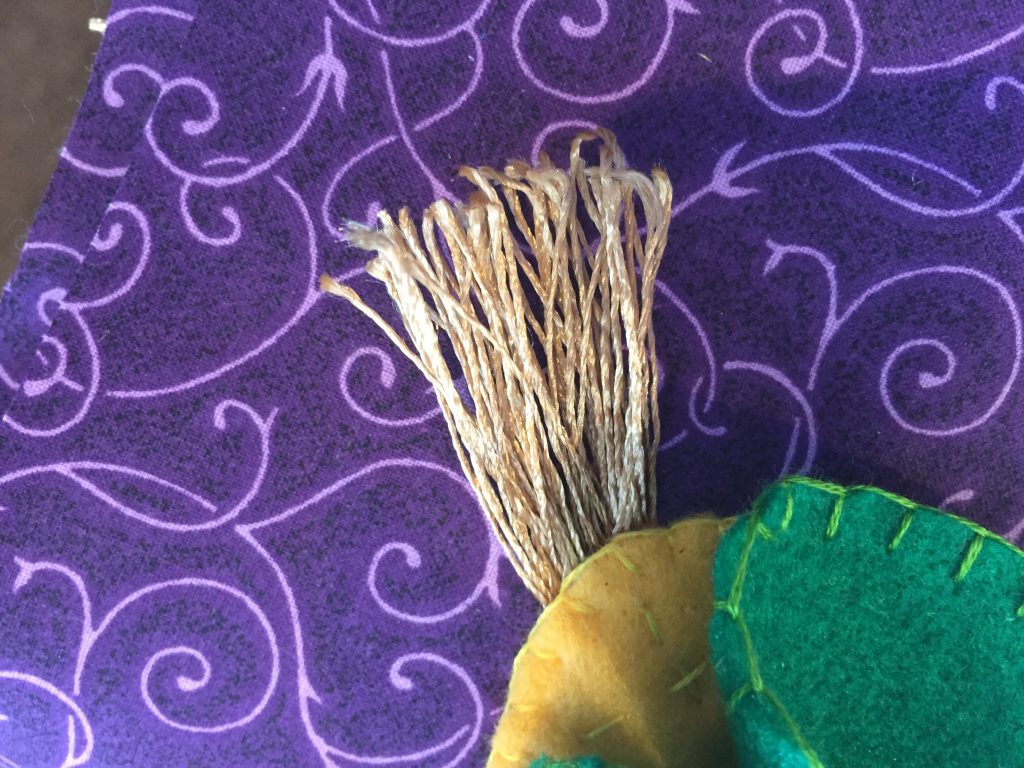 This adorable penguin has two surprises inside!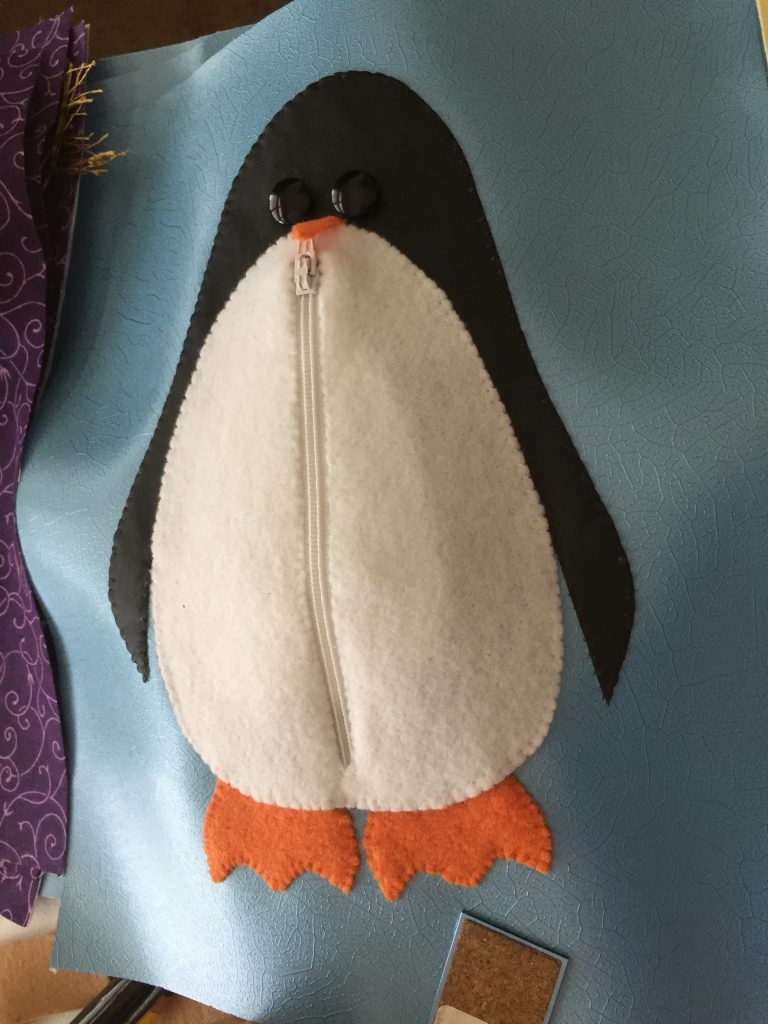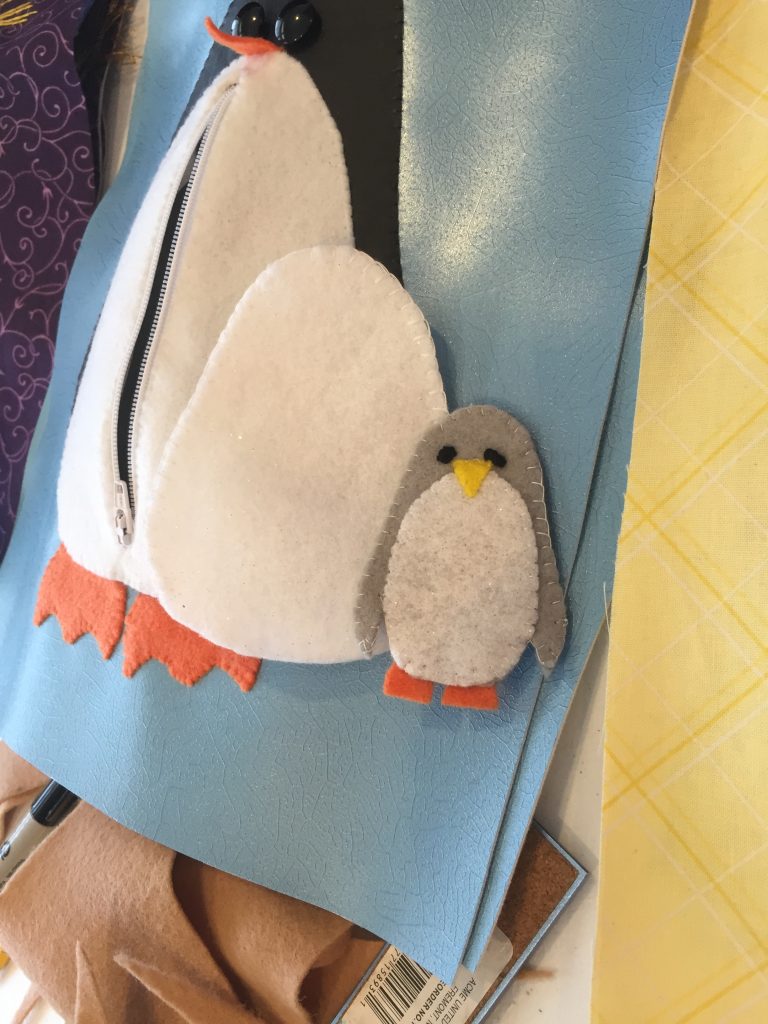 She was currently working on a page with coutning-pepperoni pizzas on them. All of the pieces of the book that are removable attach through powerful magnets on the back of each piece and on the inside of the fabric pages. Talk about hand-rolled crusts!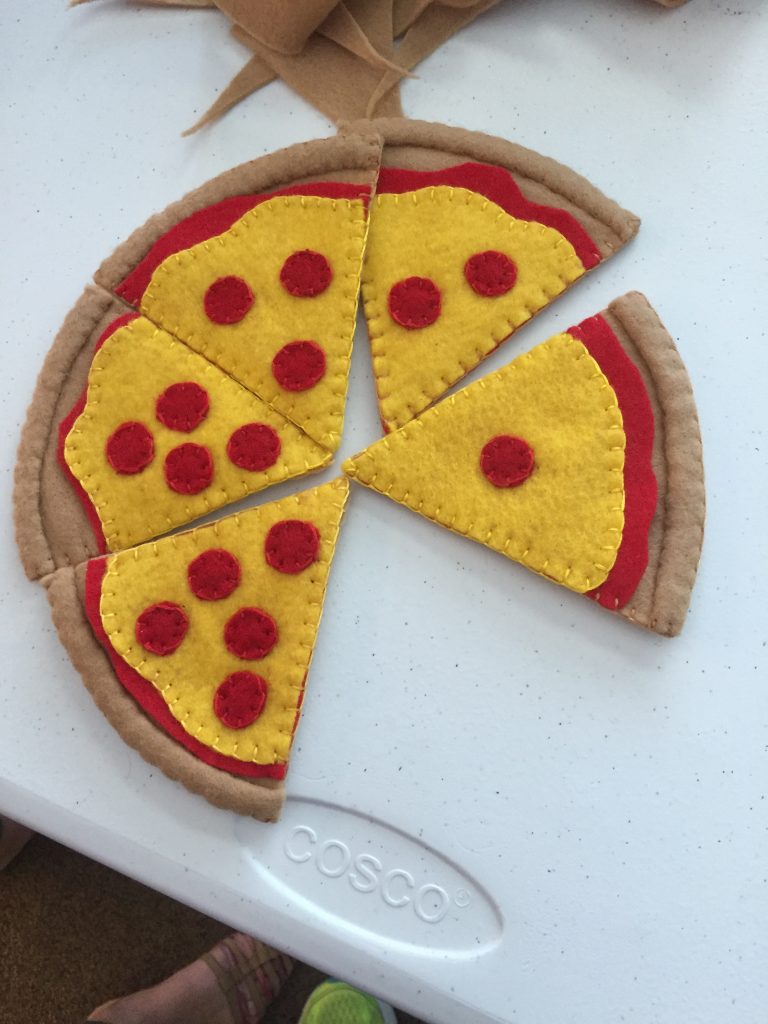 I loved the tiny cabbages and carrots for another page that she's working on: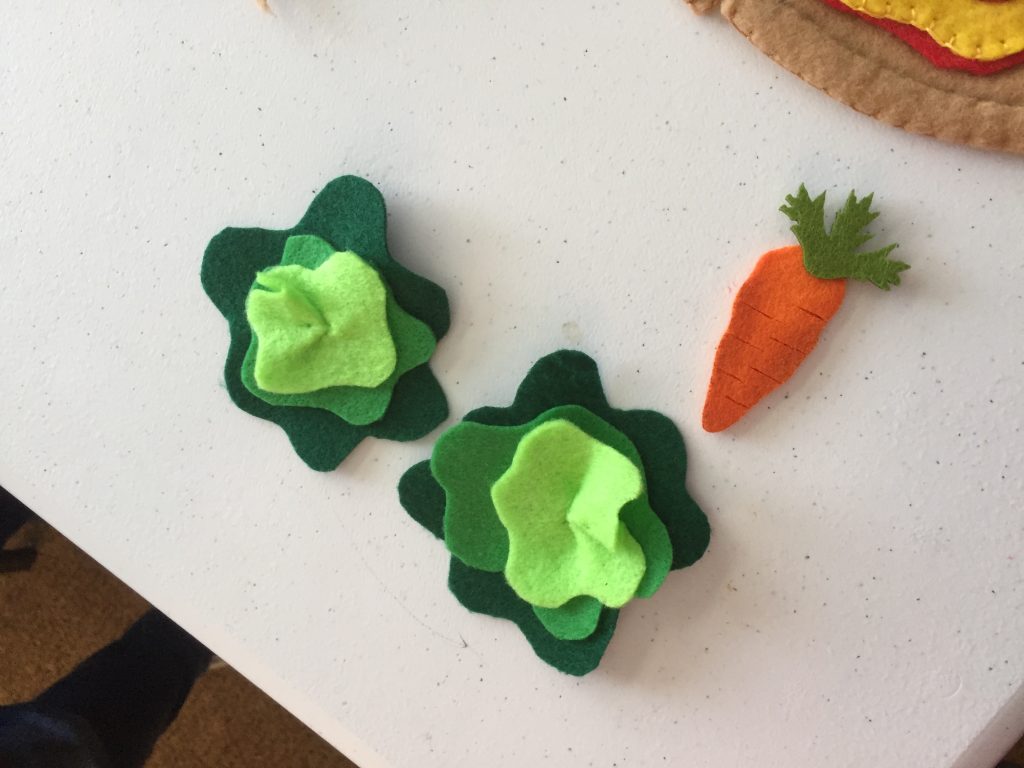 Amazing! Of course, her grandchildren will not understand when they are tiny the hours of love that their grandmother poured into such a project. These books will be priceless gifts! But her daughters and daughter-in-law will know. And the children will be quieter, calmer, and they will be grateful. And the grandchildren will perhaps remember some beautiful books that they loved.
I remember a quiet book my mother made for me when I was little. It was a binder with plastic page protector-type pages that had gospel pictures in them that she had cut out of church magazines. I looked over those pictures as I listened to the talks in church.
Beautiful, loving handiwork such as my friend Kanae's reminds me of the same beautiful, loving handiwork of our Creator. What a gift we have as mothers to get to create for those we love!
---
---