Growing a summer "mind garden" My children have had their noses in books this last week, and it's just whetting my appetite for some great summer reading!
That, and with all the rain we've gotten that has just made our flower garden BURST with color and variety, I couldn't help but recall our focus for last summer.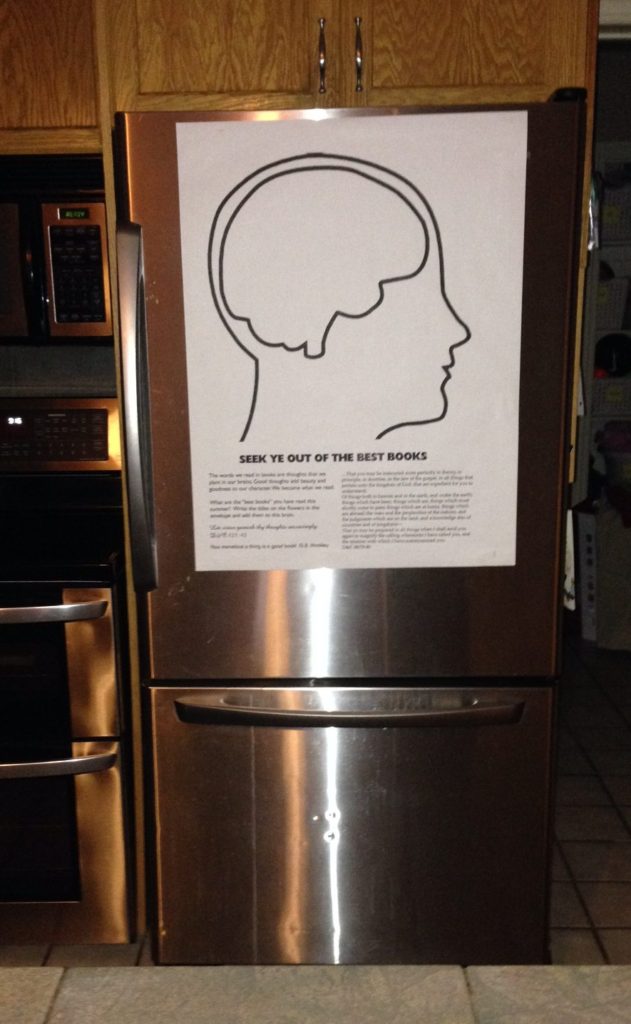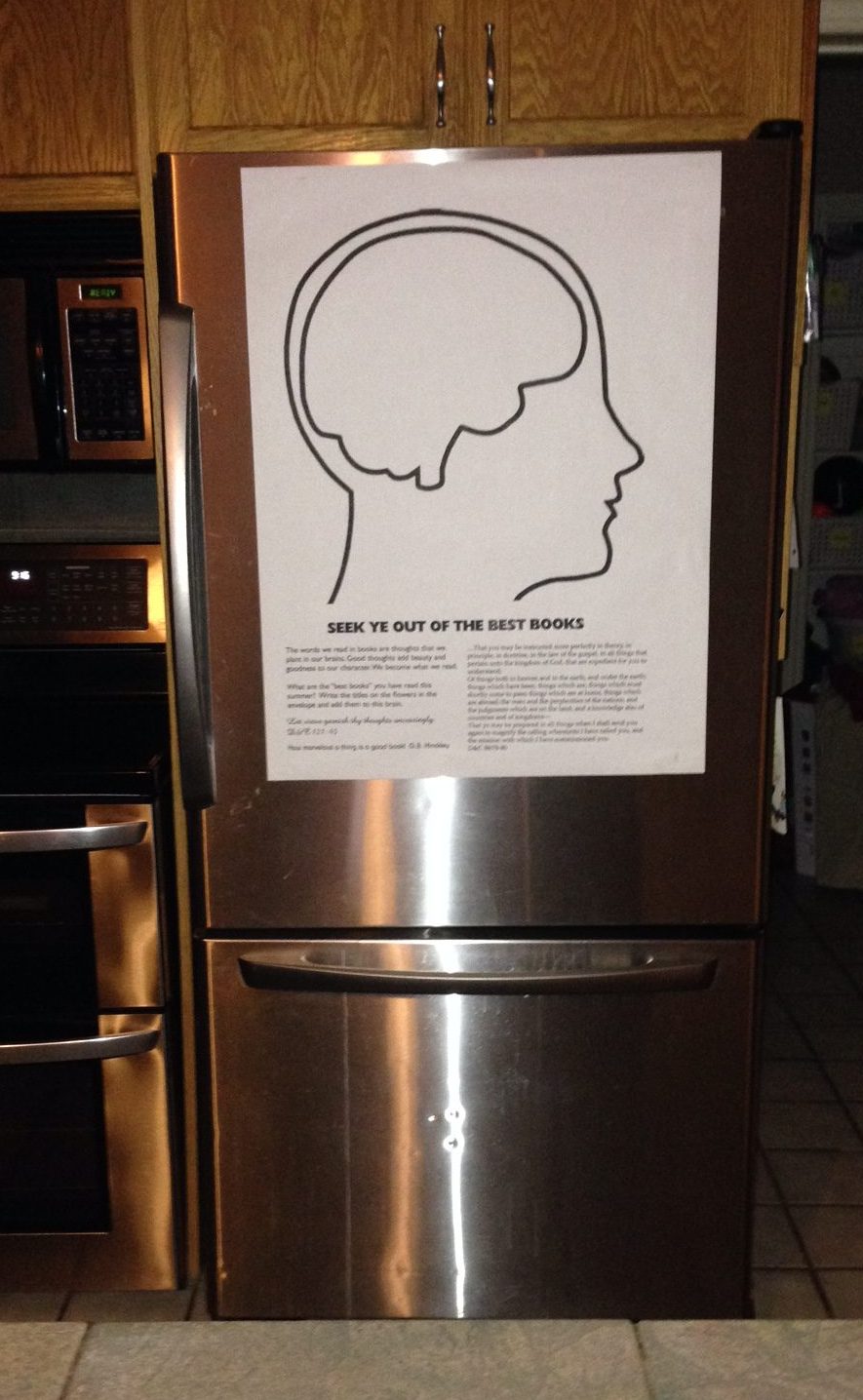 Each summer I pick a theme for something that we do or work on. Last year our focus was to choose the best books we could to read, and by so doing, we could plant beautiful ideas in our mind. I printed out and enlarged (to poster size) a big outline of a head (that I didn't draw–I found it online) and taped it to the fridge.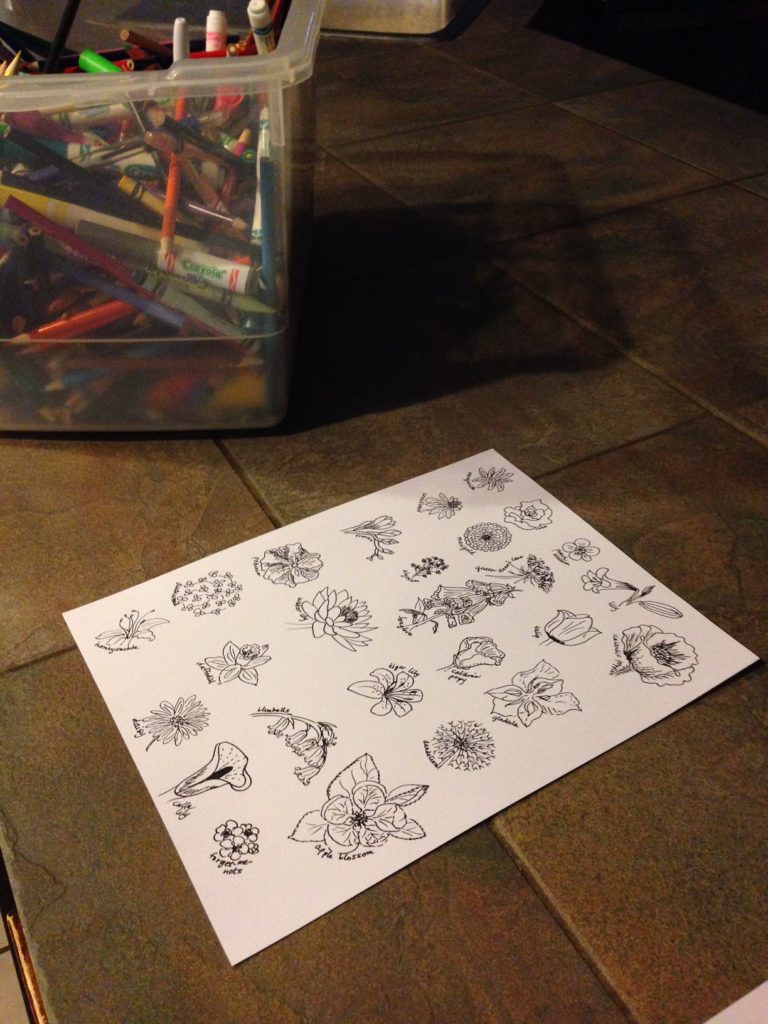 Then I drew some blackline drawings of flowers. We colored in the flowers (pictured above) and then laminated them.I asked the children to put up a flower for each great book they read, and to write the title of the book underneath the flower.
I enjoyed watching the brain fill up with flowers as our family "planted" beautiful ideas in our heads. (I thought I had taken a picture our head all filled with flowers, but apparently I didn't!)
It was a fun summer focus. What fun ways have you encouraged your family to read great books?
---
---