Happy Halloween! (May 8)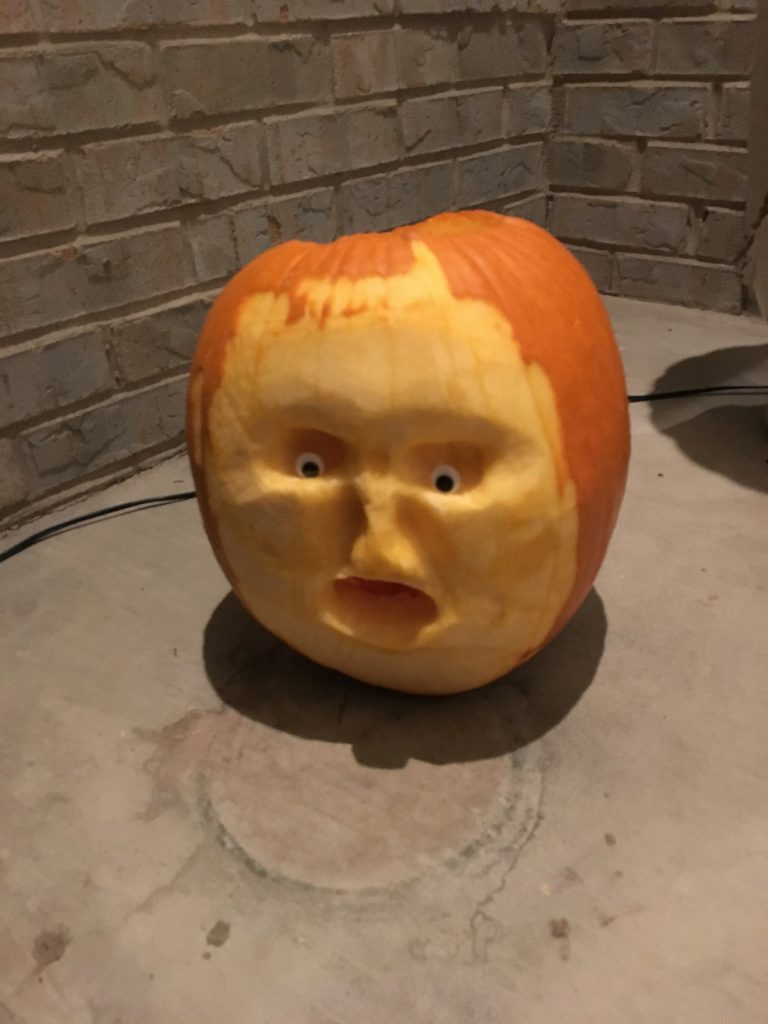 I was going through photos today for our daughter Eliza's upcoming high school graduation, which is such a fun walk down memory lane. I remember when I was doing this for Sarah, and realized we had more than 12,000 digital photos that I would go through to find some of her. Fast forward 7 years, and you can only guess how many we have now.
But this is not a post about digital photo storage or lack thereof, comically. And it's not just about Eliza (although she did carve that pumpkin on Halloween 2018.) What I saw while photo browsing were some really fun costumes, and for all of my Halloween grinchiness, I really have great memories of getting costumes together! So I thought I'd gather some more photos and post them all here. Today. May 8.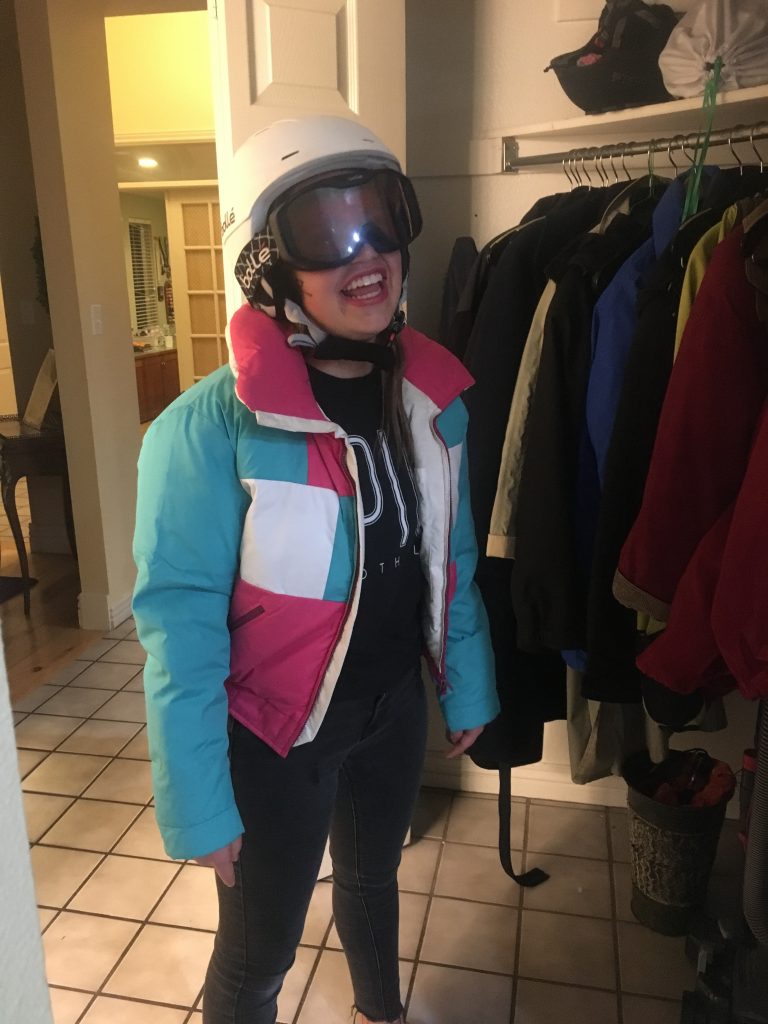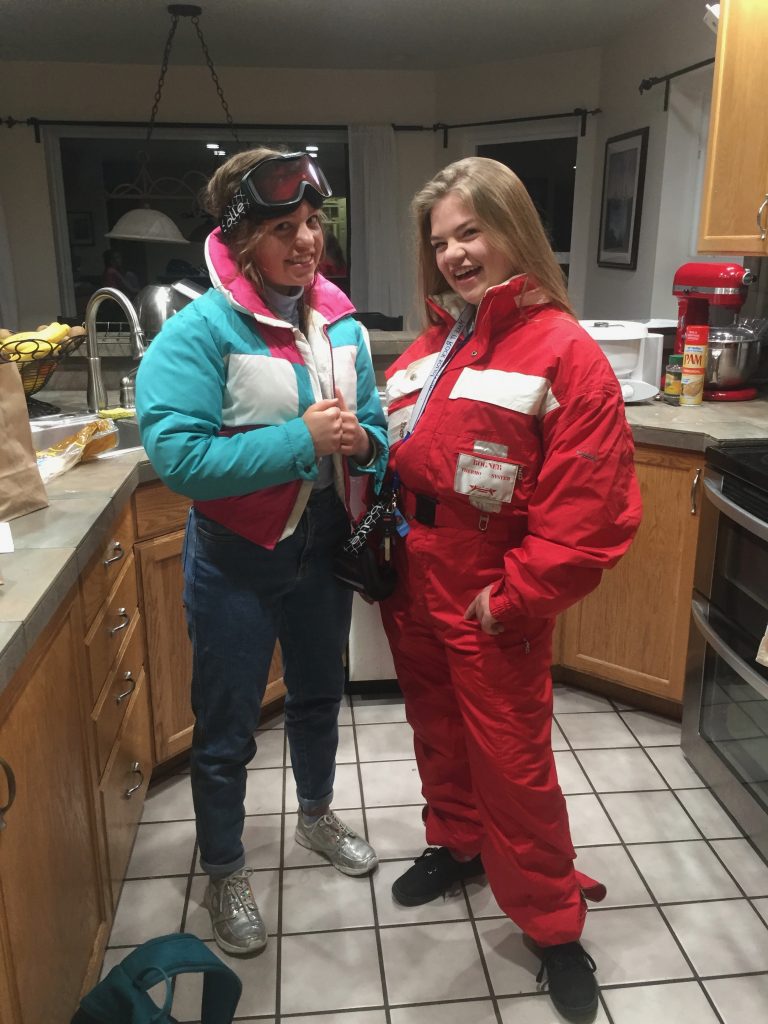 That don't cost a cent? Eliza and Becca decided they were going to be skiers, and Eliza wore my snow coat from high school that I had worn 32 years before. It was in pristine shape after my mom was moving and found some snow clothing packed away. Becca wore a ski suit that one of my brothers wore back in the day! Fancy schmancy!
(I also have to laugh at certain details, like Eliza wearing her younger sister's tennis shoes. Nothing like doubling your shoe options when you wear the same size!)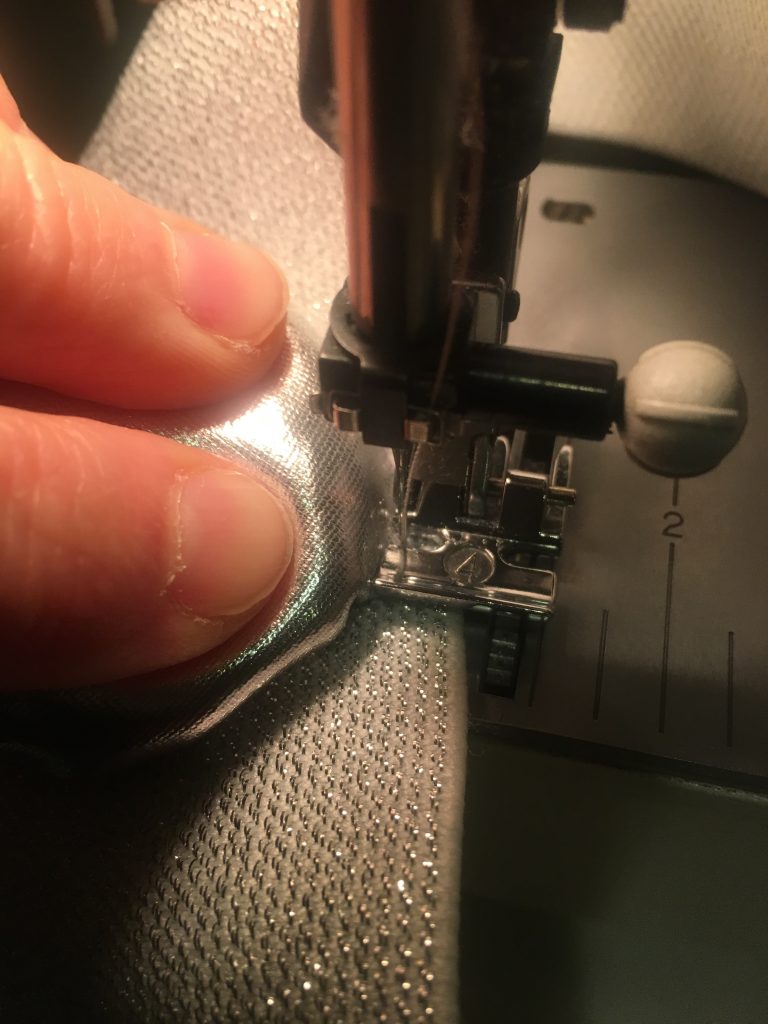 Anna's unicorn costume. So many of our costumes were invented without patterns or precendence. Just, "Can I be a unicorn?" and then digging through our scraps and/or a trip to the thrift and fabric stores.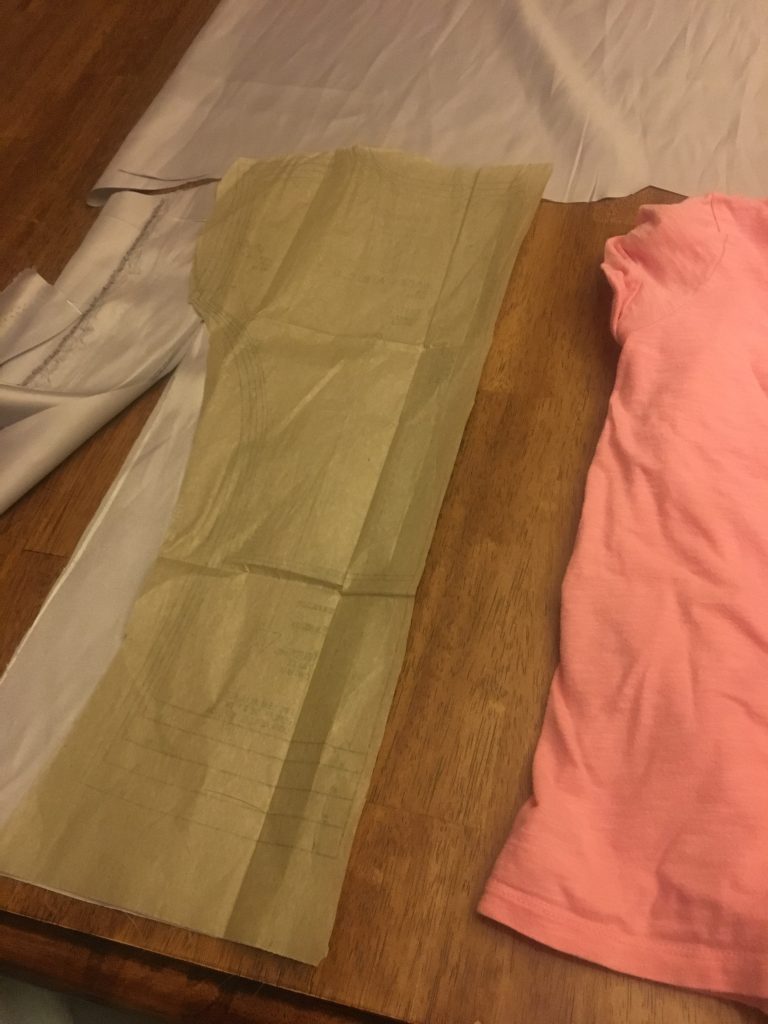 Nothing like improvising a pattern off of a piece of clothing. I don't recommend this for things you want to look really good, for everyday wear. But in a pinch, when the clock is ticking and you need a costume for a party, then it's "Here goes nothing!"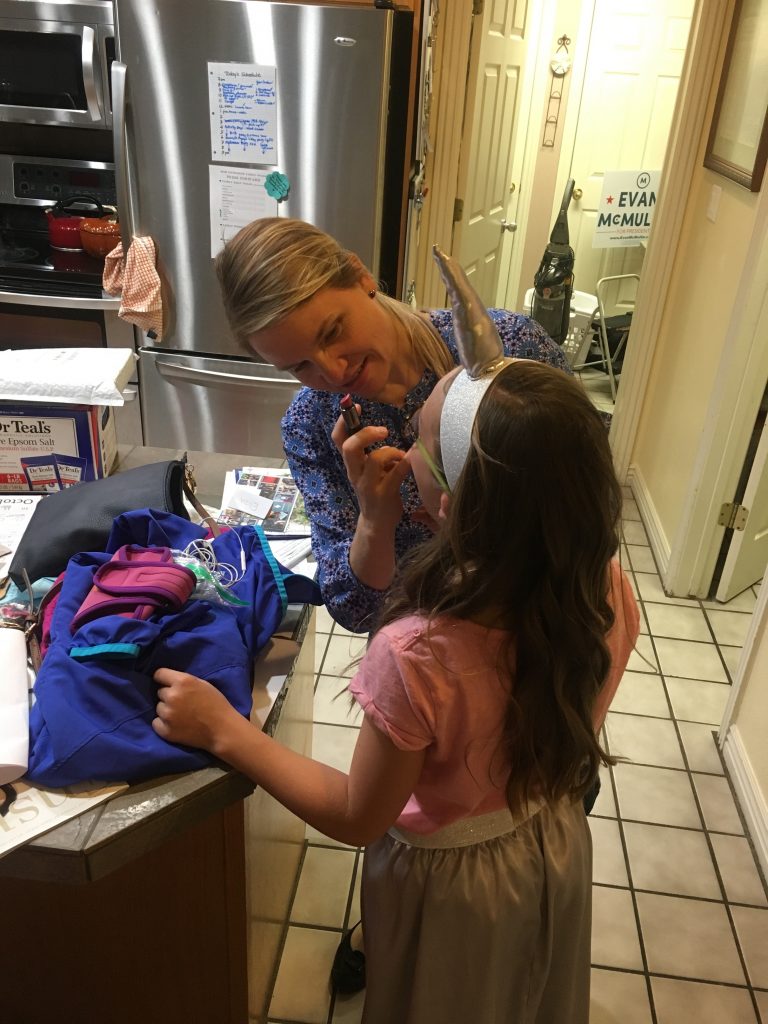 I guess unicorns wear lipstick and silver lamé skirts? Good thing there was enough left over for the horn headband…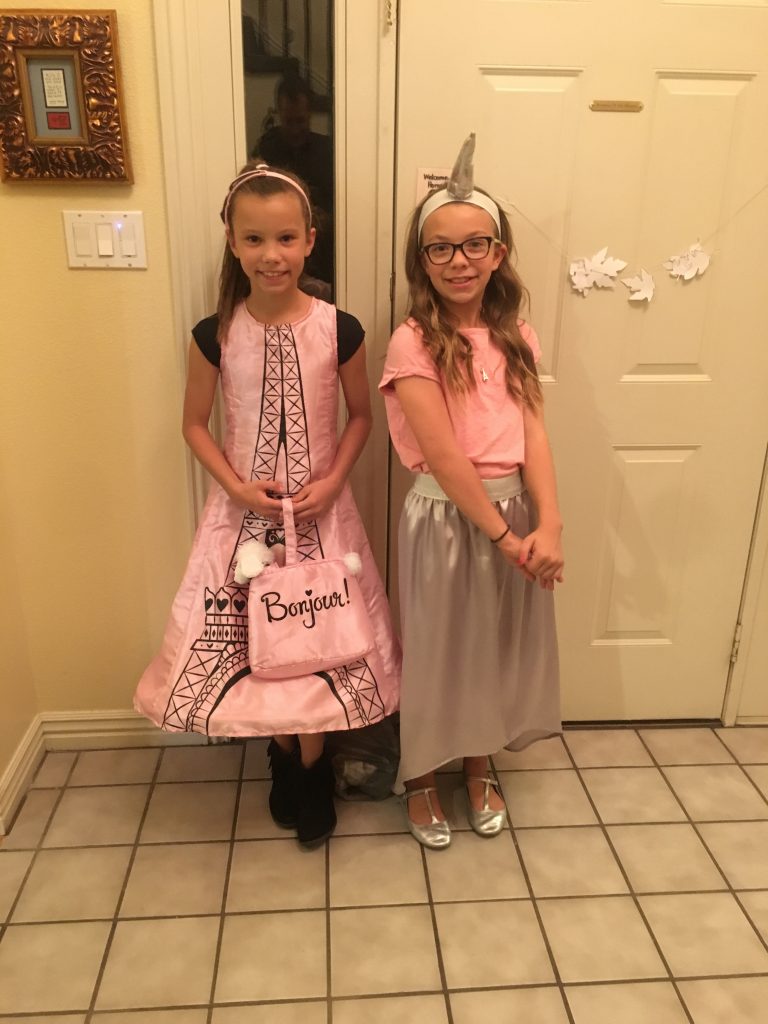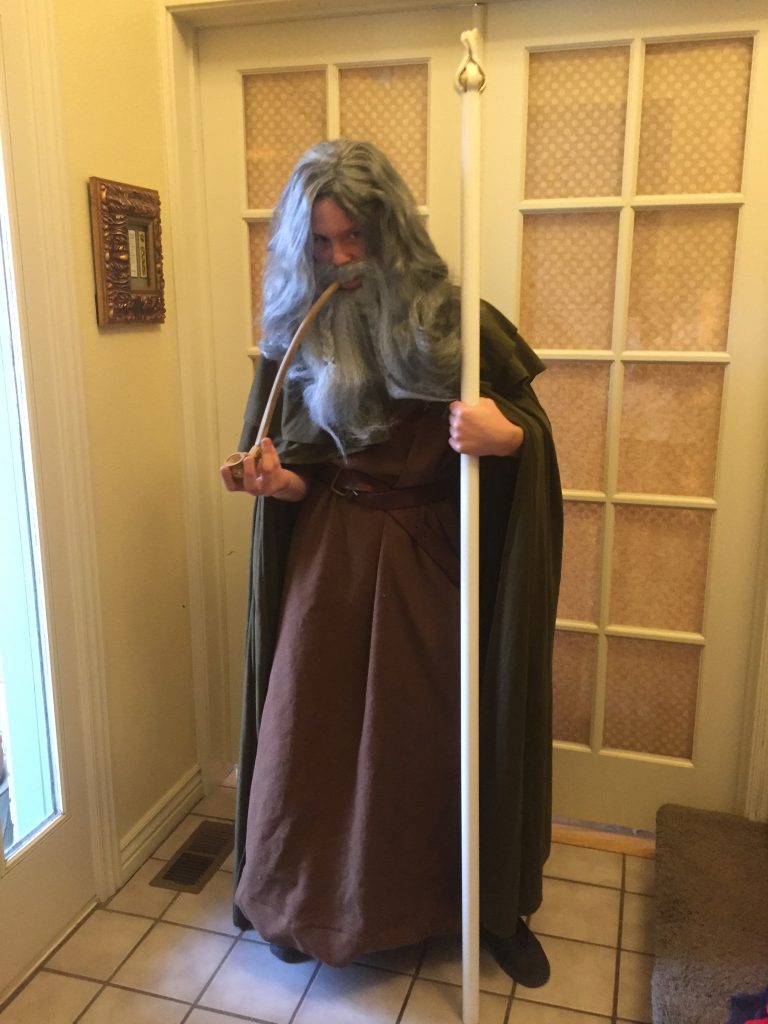 One year Peter really wanted to be Gandalf. He carved a pipe, I got him a beard, we borrowed that amazing wig and cape from our fabulous and generous friends, he made the staff out of PVC and a doorknob handle, and Eliza sewed him the robe! It was a true collaborative effort. He was too old to trick-or-treat, so he went with his friend to take the younger siblings trick-or-treating. I gave him some candy at the end, tee hee.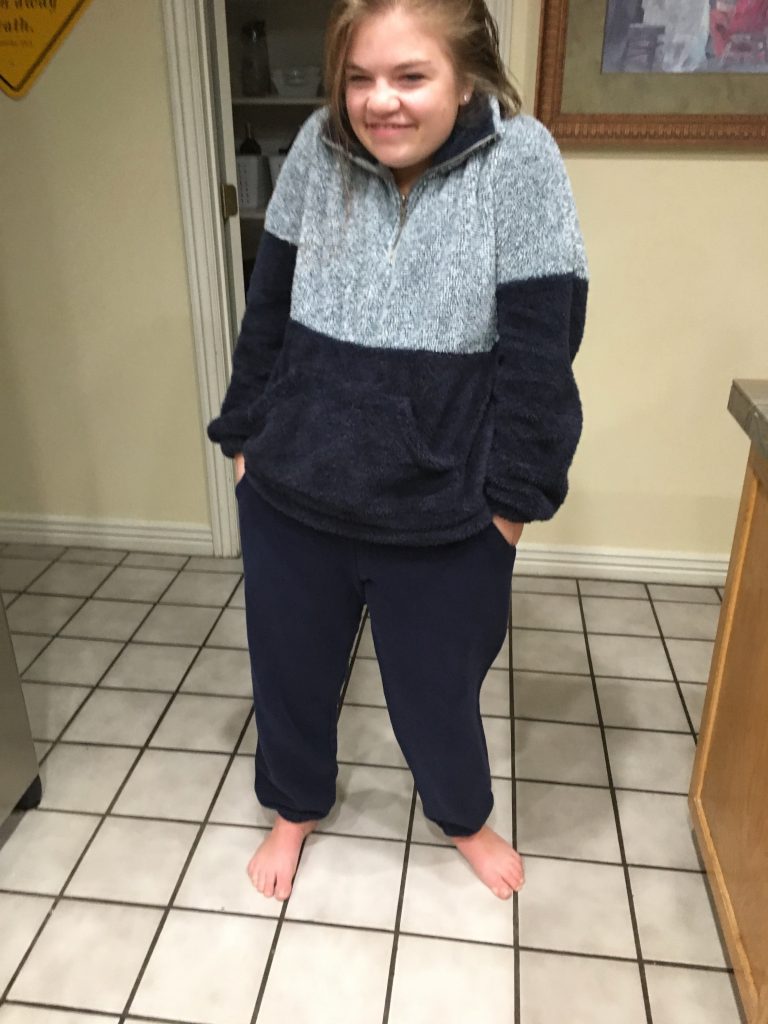 Rebecca came home from college last year on Halloween night. Her "costume" was sweats…which is kind of her daily look! We had fun with roasting pumpkin seeds, drinking hot mulled cider, and eating some popcorn while watching a movie together. Loved it.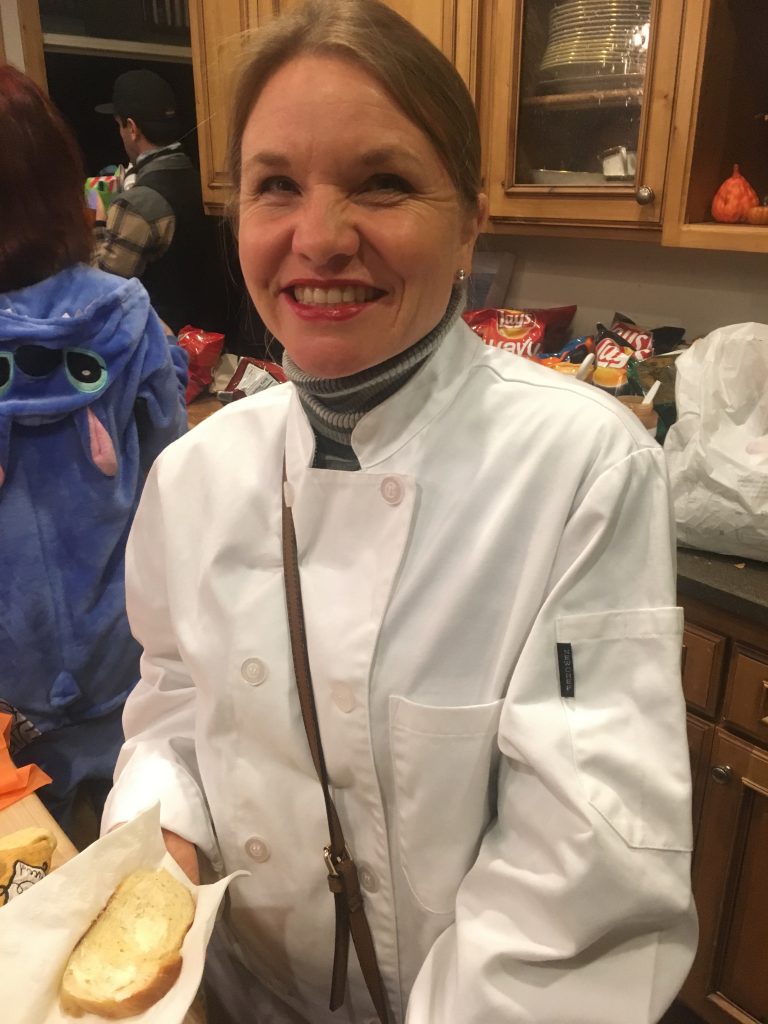 Our neighbors had a potluck dinner. We brought pulla. So many people dress up. I decided not to be a grinch and put on Liza's real chef's jacket. That was the extent of it. Ooh, I love warm pulla with butter melting on it.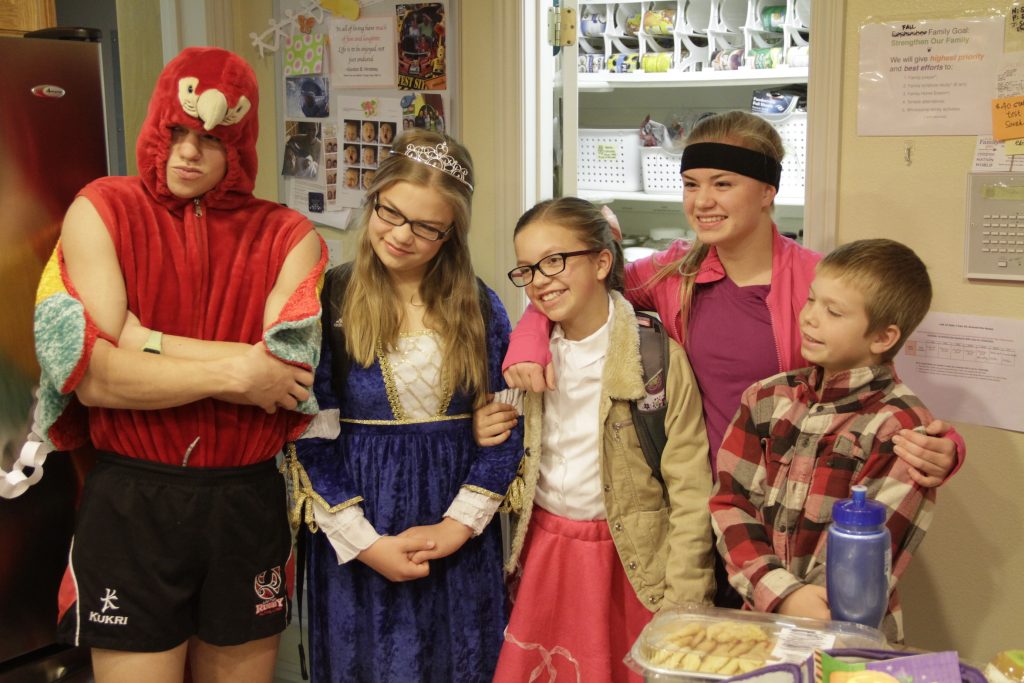 Teenage boys can be pretty crazy. In 2013, Nate wore this parrot costume that probably first fit him when he was 6…with his rugby shorts, naturally. Julia was an 80's aerobics girl, or something. Peter wasn't in costume in this photo–just was wearing a cute grin.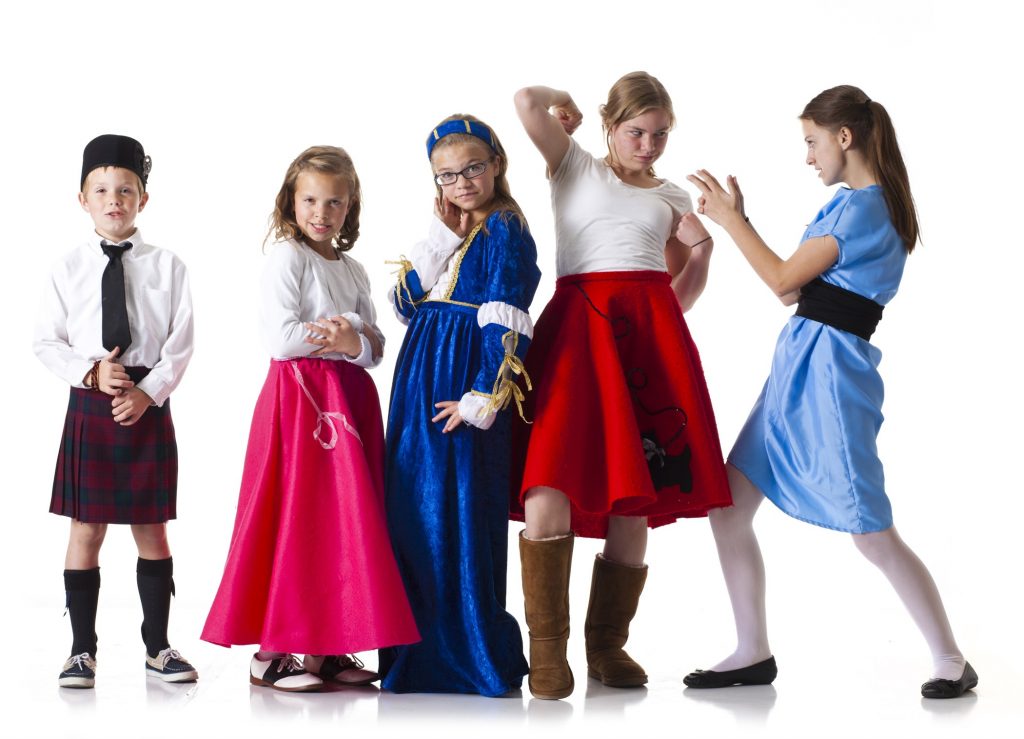 We had a neighbor that year who was a talented photographer. He took photos on Halloween with a white backdrop for all the trick-or-treaters. He was just fabulous! He passed away not long ago of cancer. We love his family and treasure the memories and legacy that he left in his wake. He was truly a phenomenal guy. And so many people have such fun memories of Halloween because of the way he shared his talents so generously with everyone.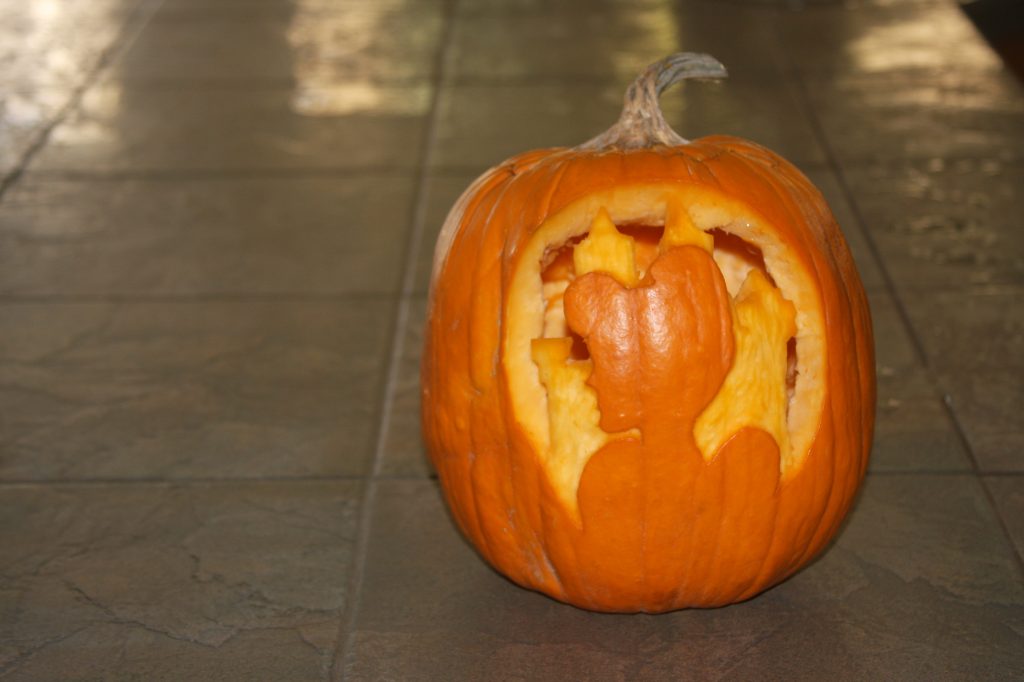 Sarah is really good with her hands, and she loves Cinderella. When she was too old to trick-or-treat, she still left some beautiful glowing pumpkins on our porch.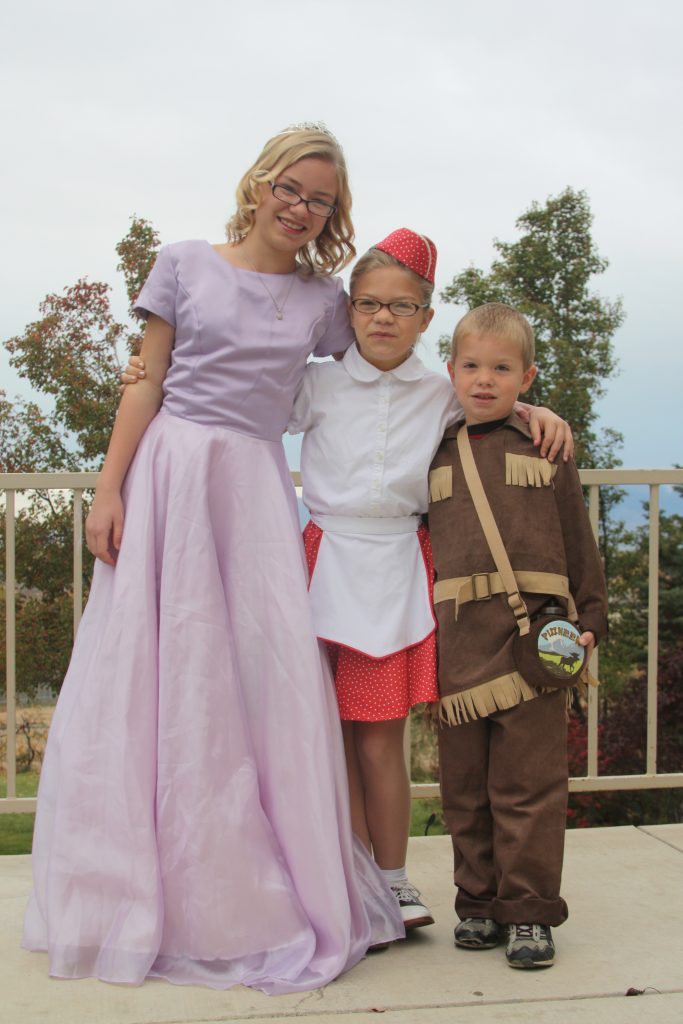 I remember getting this dress at a thrift store for Julia, and having to re-do the zipper in the back to cinch it in about 4 inches, making the back fit and modest. I LOVED the costume I sewed for Rebecca with her cute hat and apron for a 50's hamburger place waitress. I can't remember the name of that right now! Peter really loved Davy Crockett at the time, and I was grateful for a costume I could just buy and go with!
These were good times. They might have been a tad stressful back then, with NOT equal parts costumes to time or energy. But it worked out! Just like motherhood has a way of doing when you just do your best and trust in God. Looking back, I'm so glad I went to the effort. Happy Halloween.
---
---