"She hath her pilgramage begun" (Julia left on her mission)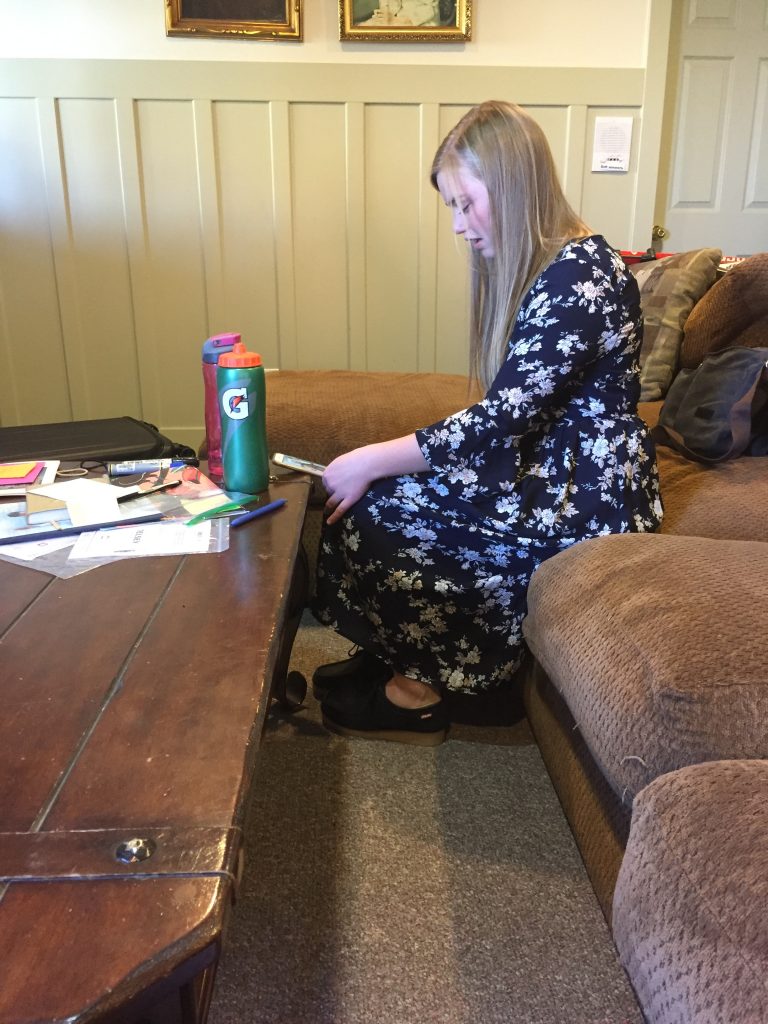 This morning after I woke up at 3:33 am and couldn't go back to sleep–and knew I wouldn't be going back to sleep any time fast with thoughts of Julia leaving on her mission passing through my mind–I turned on Little Women on my phone (with headphones).
I hadn't noticed the preface to the story before. As I listened this morning, it seemed completely fitting to Julia's departure:
" 'Go then, my little Book, and show to all
That entertain, and bid thee welcome shall,
What thou dost keep close shut up in thy breast;
And wish what thou dost show them may be blest
To them for good, may make them choose to be
Pilgrims better, by far, than thee or me.
Tell them of Mercy; she is one
Who early hath her pilgrimage begun.
Yea, let young damsels learn of her to prize
The world which is to come, and so be wise;
For little tripping maids may follow God
Along the ways which saintly feet have trod.'
Adapted from JOHN BUNYAN."
We spent the morning in last minute clean up (her bedroom and basement where she had had her things spread out over the table and couch as she packed. She got all ready and looked beautiful! I wish I had taken some pictures then. We were in a hurry, and so I didn't. (Learn from me!) So all my photos of her are teary-eyed and face trying to hold back from crying. But that's how it is!
I was finishing up her mission binder–printing out workout pages so she could keep exercising, printing out talks that I felt could help her when she feels like "a wedged bear in great tightness," and printing out family history quotes and stories to remind her of her heritage. Then I dashed to the shower (I hadn't felt well that morning and as we were companions, I hung out with her until another family member was home).
Thank goodness the children got home just in time, and Eliza had the presence of mind to make her a sandwich so she wouldn't go into the MTC hungry! Lane and Pete carried her luggage out to Lane's car where we crammed in a few final items–her BYU sweatshirt, a note from a sister, her bottle of face wash, her mission binder.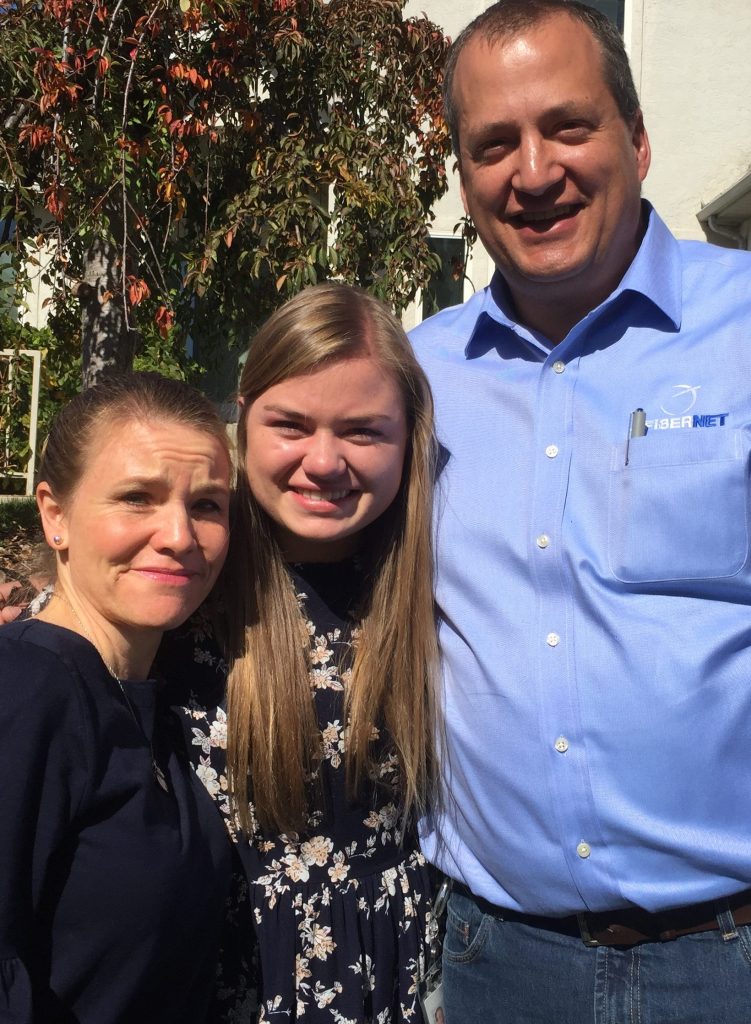 And then our neighbor pulled up in her car just when we needed a photographer! We snapped a few photos together (it is hard to smile when you are trying not to burst out in tears–my funny grimace in the photo above as evidence!), packed ourselves into the car like sardines (and her suitcase!) and headed to the MTC.
With the new construction there, we were surprised to be directed into a new underground parking garage. Julia's final Facetime call to Sarah was cut short, and we pulled into a line of cars filled with parents and families dropping off their missionaries. There were also groups of missionaries there serving as hosts, welcoming each missionary and walking them into the MTC. There many people in yellow vests directing traffic. It was extremely organized and welcoming.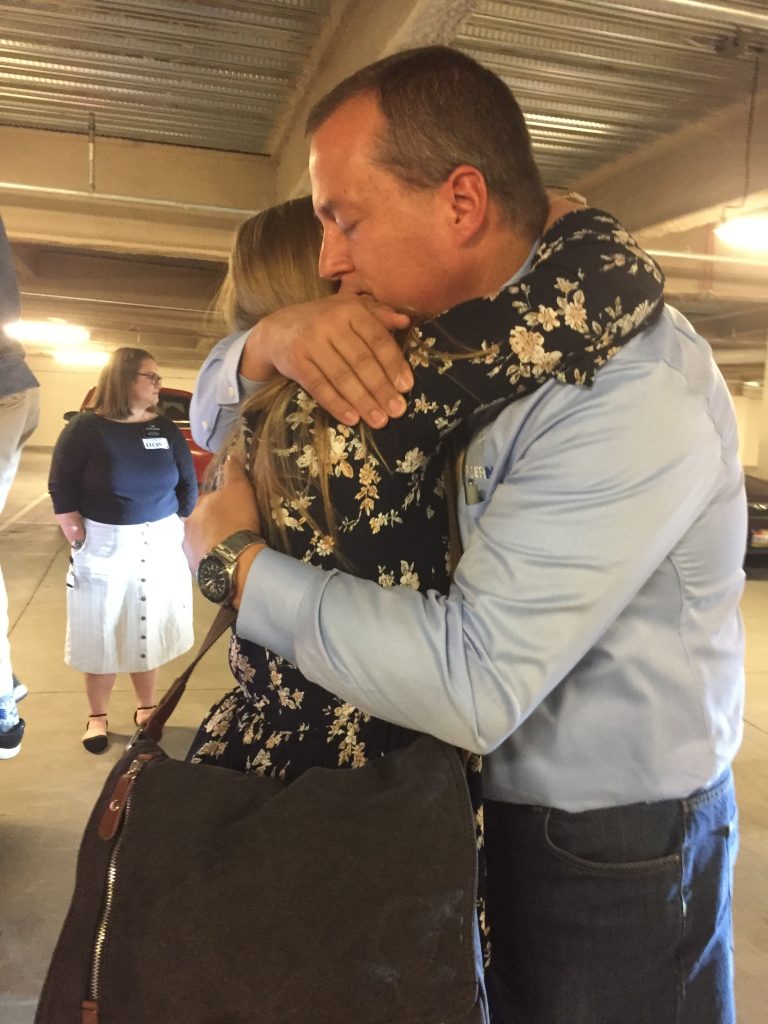 We got out, gave our final hugs and goodbyes, and she walked off with her hostess and we drove away, hearts full and tears flowing.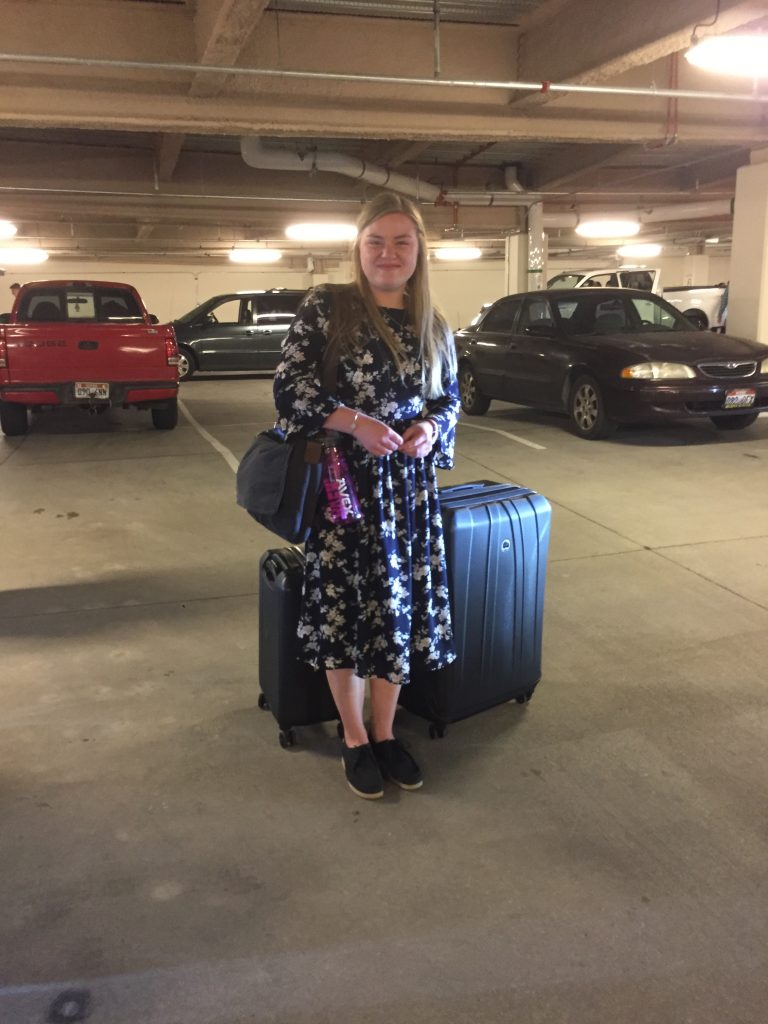 I was surprised to get an email* from her an hour later! She wrote,
Hello family! They are having us email you to let you know that I made it to the MTC! But, you did just drop me off about an hour ago, so it hasn't been that long. I am no longer crying, thank goodness, and I guess I am learning Croatian because that is what the teacher started saying when I walked into the classroom! I am actually having fun–so you were right, Dad. 
So far I have learned to say "thank you" (Hvala), and "how do you say…." I use the "How do you say" a lot so it's on my mind. 
I love you all and will actually write you on whenever my email time is haha
Love,
Sestra Livingston
(I will edit her emails for spelling, punctuation and grammar, since missionaries type as fast as they can and don't always have time to go back and proofread their emails.😉)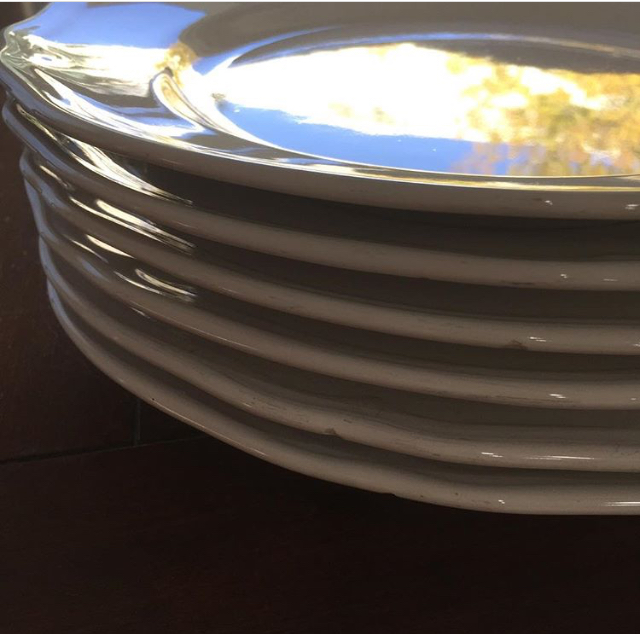 It was a little harder this time sending off a child on their mission. When I went to set the table and counted out 6 plates instead of 7, and when I saw the light to the basement on and went to turn it off, realizing that no one was sleeping down their anymore, I had to cry a little.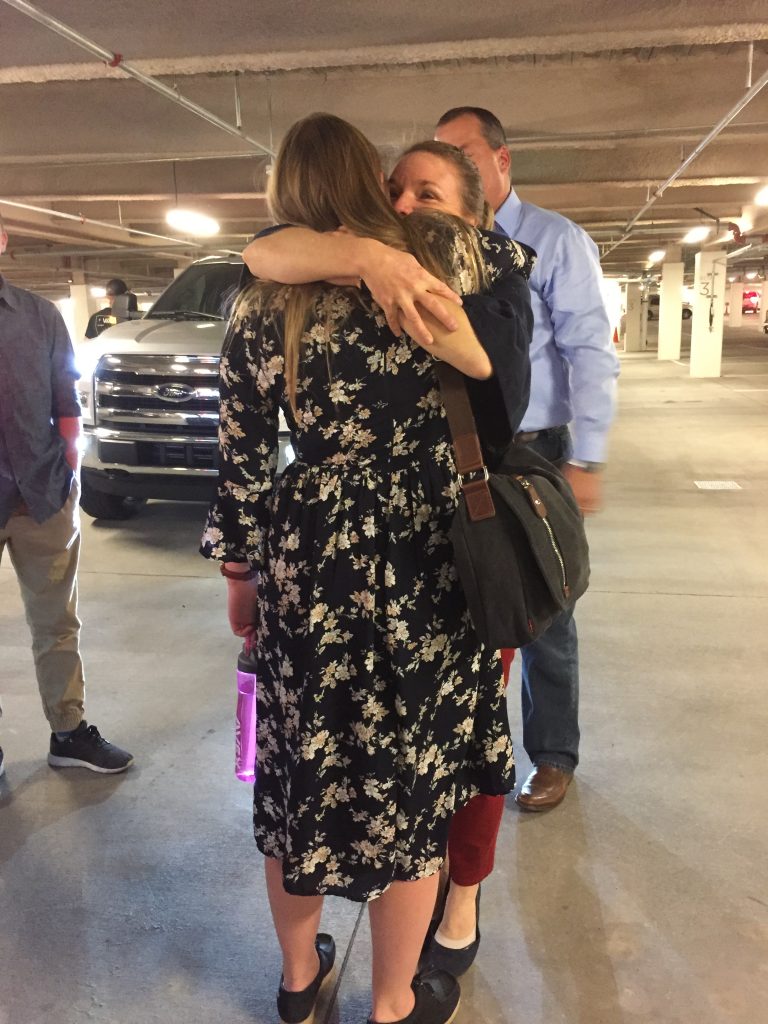 I sure miss our Julia!
---
---