His Hands
I watched this early this morning when trying to go back to sleep after a too-early wake time. (Often, feeling the Spirit helps relax my mind so that I can go back to sleep.) I considered how much what we do as parents, and particularly as mothers, we have the opportunity to use our hands as the Savior did. He is our model for nurturing with love.
I shared the video in family scriptures and afterwards one daughter expressed gratitude for music that inspires us. I agree!
Later in the morning I got to visit a friend and got to hold her tiny 5 month-old baby who has Down Syndrome. Talk about a treat! Such an adorable baby! Ooh, babies are a gift! Her little mouth just smiled at me and "talked" to me. 💗 My friend is raising that amazing child with such love and care. She was feeding her carefully to try to help her grow. I love watching this friend. She is a doctor and used to work one day a week, but now she chooses to be home with her 8 children. Her determination to care for them in such a careful way takes all her energy. That is not to say that those who work outside of their home don't nurture their children carefully; it is simply an observation of how she has devoted her life to such careful nurturing of each one of her children– to their education and character training. There is so much evidence of her mother heart in each corner of her home. There is love and order and beauty in that home that comes from nurturing each other with love. She inspires me.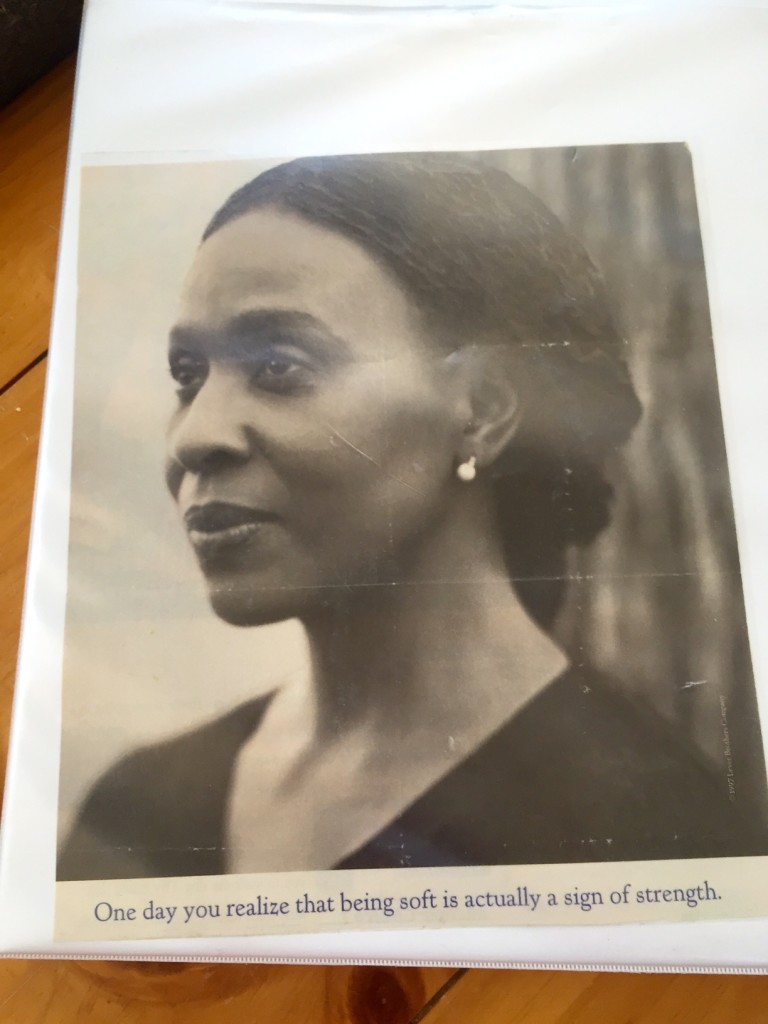 I loved this cover of a binder that she had in her family room: what a great motto! It reminds me of a saying I learned from a wallhanging in my friend's home when I was a child: Gentleness will accomplish what force cannot.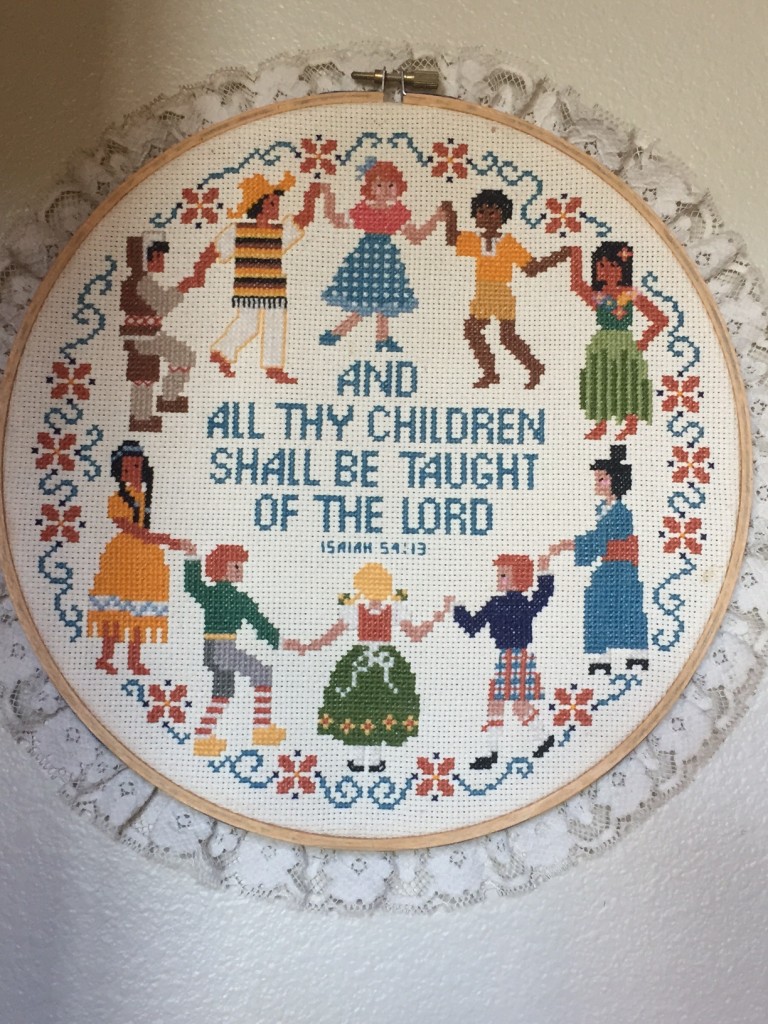 And here again is evidence of loving hands at work: her mother made this and it hung on the wall of her childhood home. Her mother passed it on to her, and now it graces her walls and reminds her of the very work she does each day. Mothers who nurture like her mother did simply cannot estimate the limit of their influence!
So many ways we can use our hands for good!
---
---