Homecoming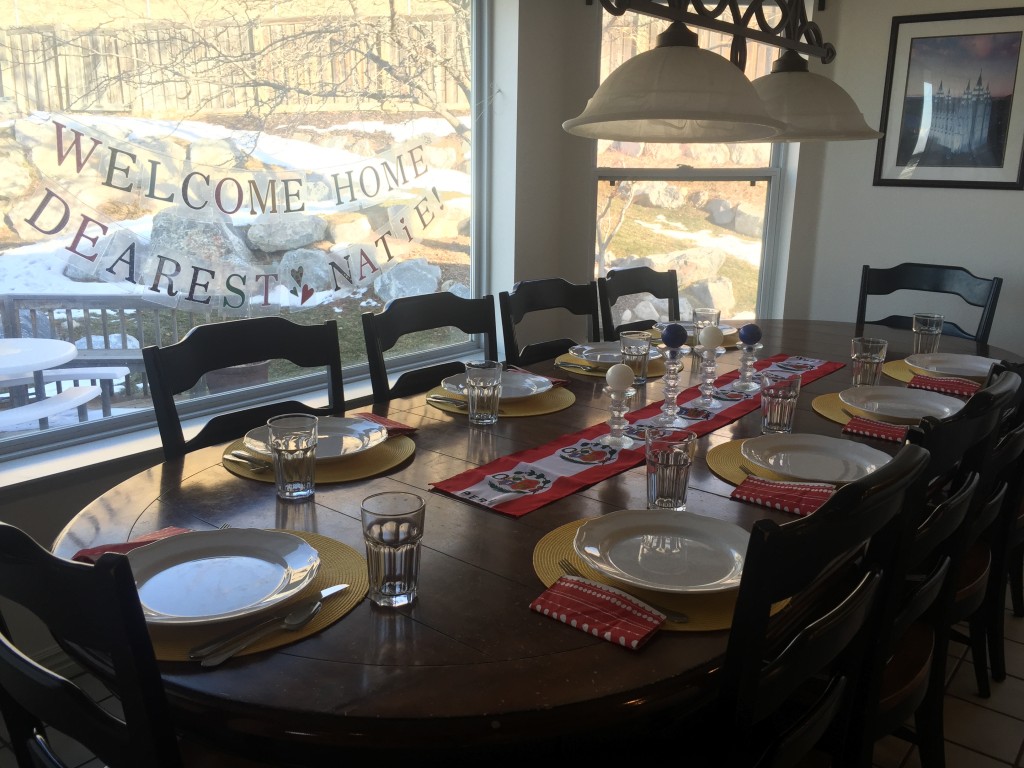 While it's already been two weeks and a day since Nate came home, I am so excited to share about this incredible day!
Three weeks ago, Lane received word from Nate's mission president that Nate might have to come home early because of his injury on Dec.28 (from landing wrong while playing basketball on preparation day). I could hardly believe my ears when I heard this, and I was at first ecstatic to think that I might see our son in less than a week! Then I got very concerned about how he might be feeling. Was he worried about coming home early? Feeling guilty? Not wanting to come home yet? I prayed for help.
The answer came the next day, and I felt peace. After that answer and accompanying peaceful calm, I got really excited and started taking immediate action to get things ready for his return. We cleaned the house, cleaned out Pete and Nate's room, washed sheets, washed windows, dusted, and vacuumed. We pulled down the tubs of stuff that we had packed up in a hurry before and right after he left. I shopped for some clothing that I thought he might need immediately, and I made a doctor's appointment with the same sports doctor he had seen with his rugby injuries.
There was one tendermercy that I'd like to share. Before I even had a chance to call this doctor, I received a photo from a family in Peru of Nate's foot, and I forwarded it to a good friend of Nate's, who happened to see that same doctor that day, so he (the doctor) was totally aware of the situation before I even called. Sounds trivial, but it happened in such a way that I was reminded of how Heavenly Father is aware of our needs at every level.
We continued to make arrangements for his return, and before we knew it, it was Tuesday morning. One of the greatest concerns we had was that Lane wouldn't be at the airport when Nate got in. He had a meeting in another state with other people who had also already purchased non-refundable airplane tickets. He had to show up. He was, however, able to get his nonrefundable, nonchangeable flight changed to an earlier return. That was another tendermercy. So we prayed that everything would work out, and that Nate would feel OK about things since we weren't able to reach him to tell him about it.
We got everyone out the door to go to the airport, and one cousin, but we had to stop and pick up Sarah from a hospital in Salt Lake where she was job shadowing. We got some inaccurate info from a flight tracking phone app, saying that the flight was delayed a little. So we weren't rushing until we got to the airport and saw that his flight was on time and landed! Then we started running. I got mixed up about the terminals, so we went to the place where we thought he would be coming out.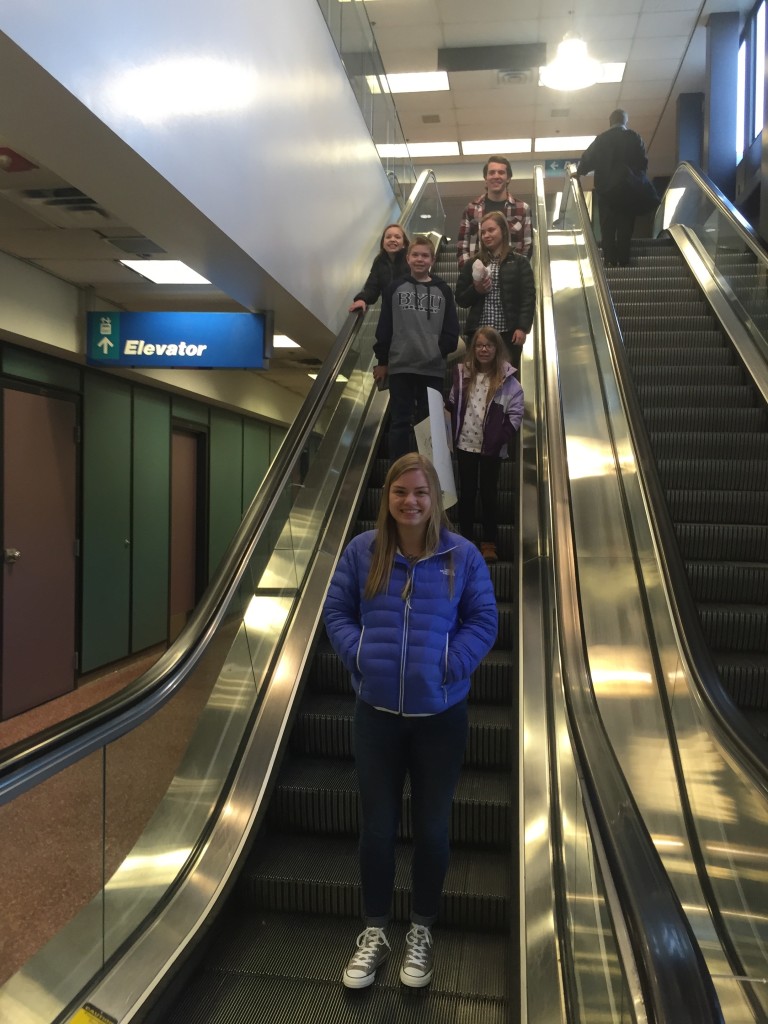 And we waited.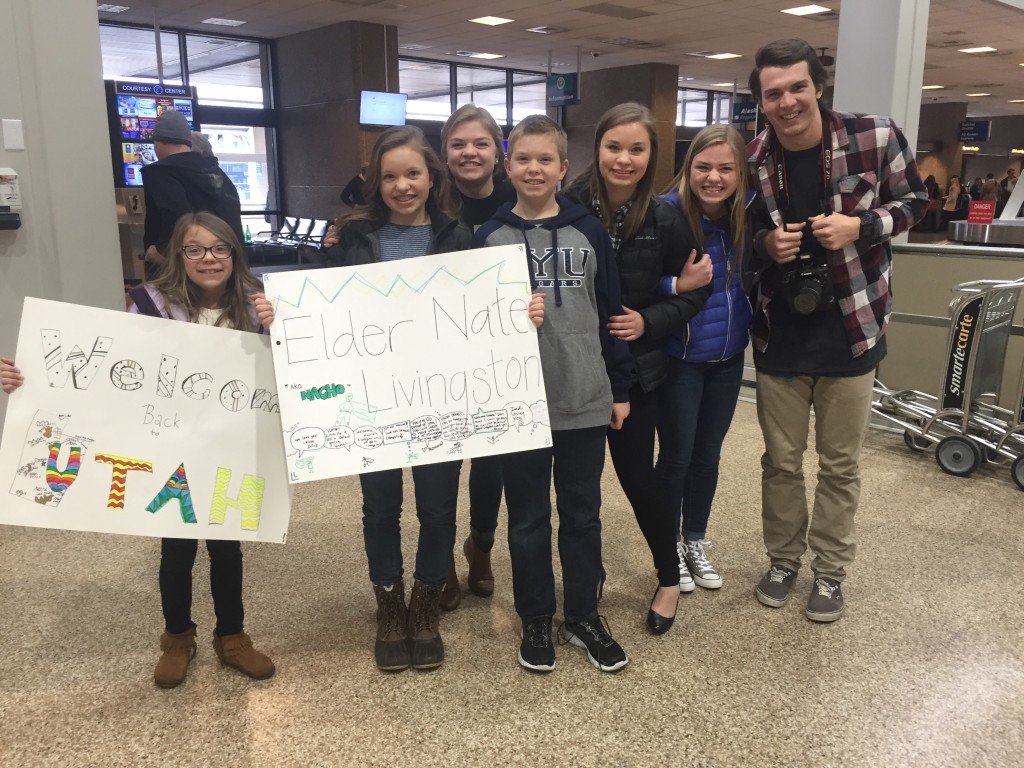 There were three other families waiting for missionaries. We watched the missionaries arrive and waited.
And waited.
And waited.
"Where is Elder Livi?" We wondered, anxiously. I was DYING!
Then my phone rang. I almost didn't answer it, but had the thought that maybe Nate was calling from someone else's phone. Rebecca answered it. IT WAS NATE! He said he had been waiting and where were we? We figured out that we were in the WRONG TERMINAL! We started running back to the other terminal. Sarah, who had worn heels, couldn't run very fast. I was dying. I slowed down for a little while until everyone had mostly caught up, and then I ran again. When I saw him, I just ran fast until I could give him a hug! I couldn't help the tears. I simply cannot describe how wonderful it was to hug my son again after 22 months (to the day), to feel him and see him in person.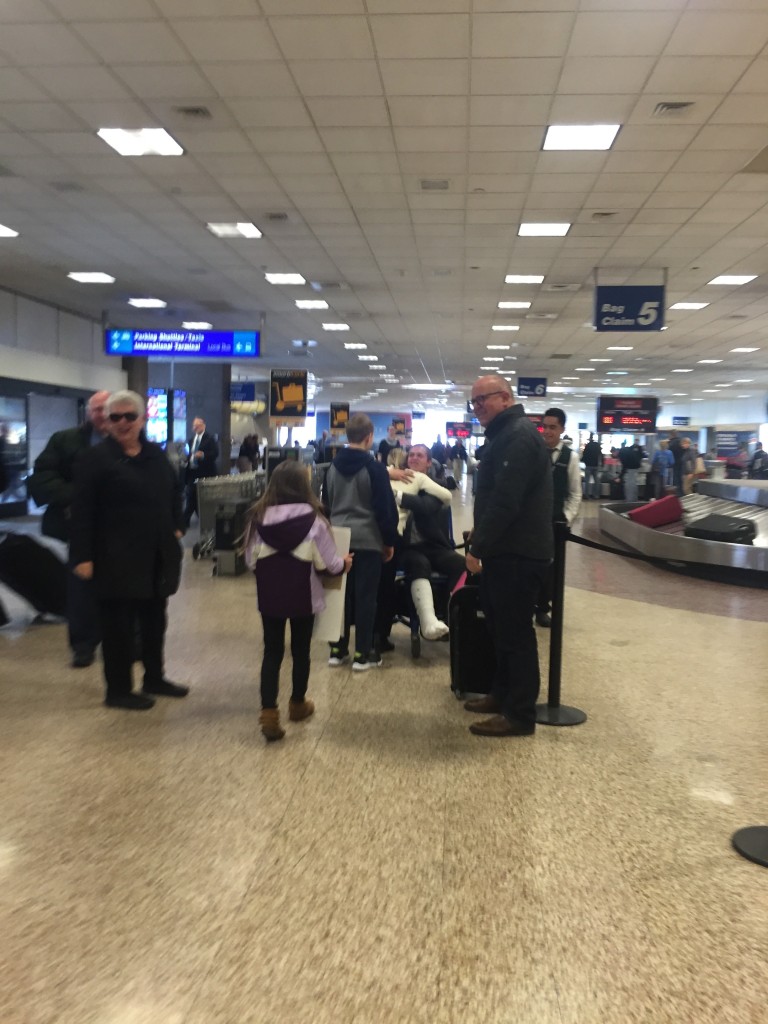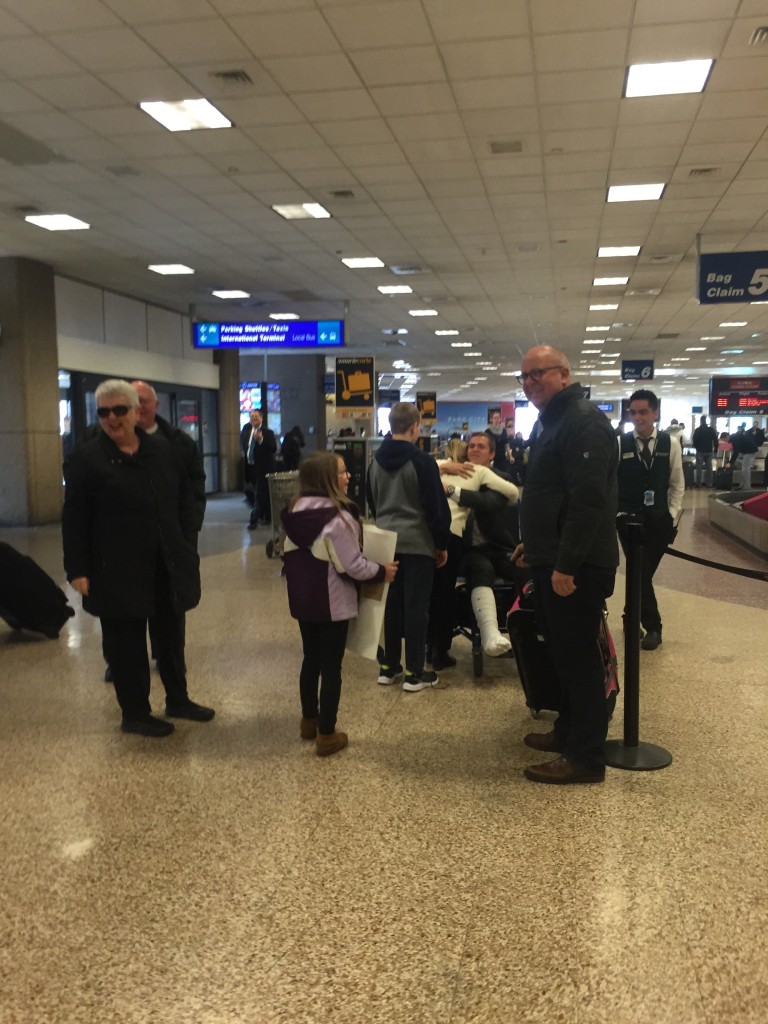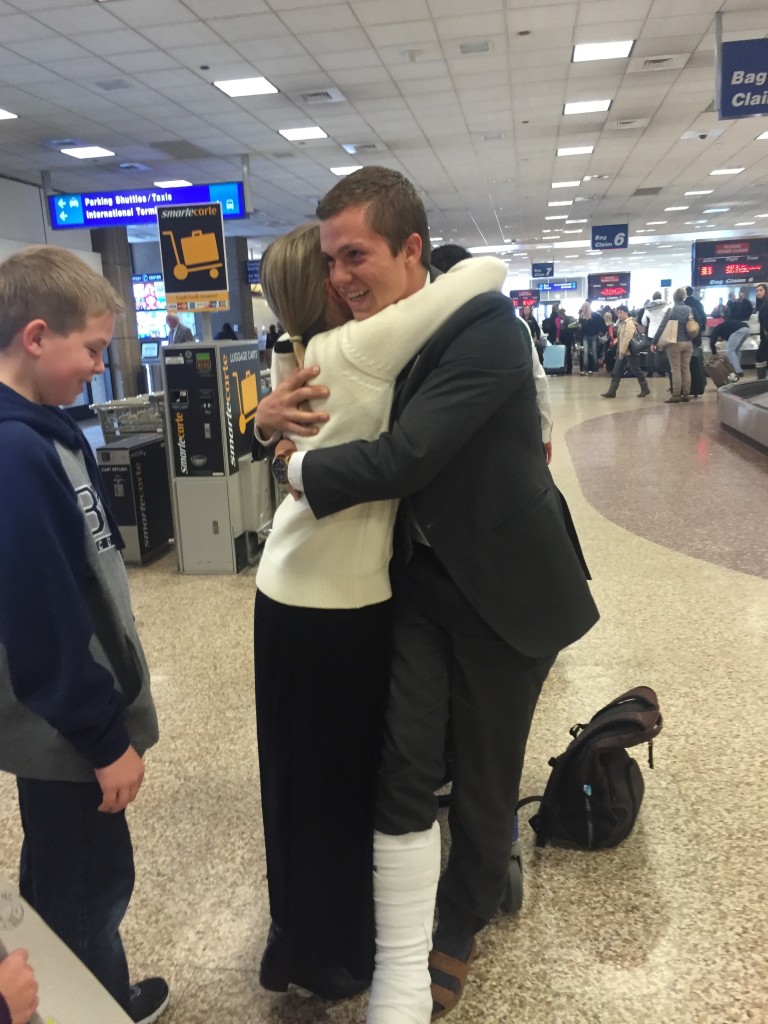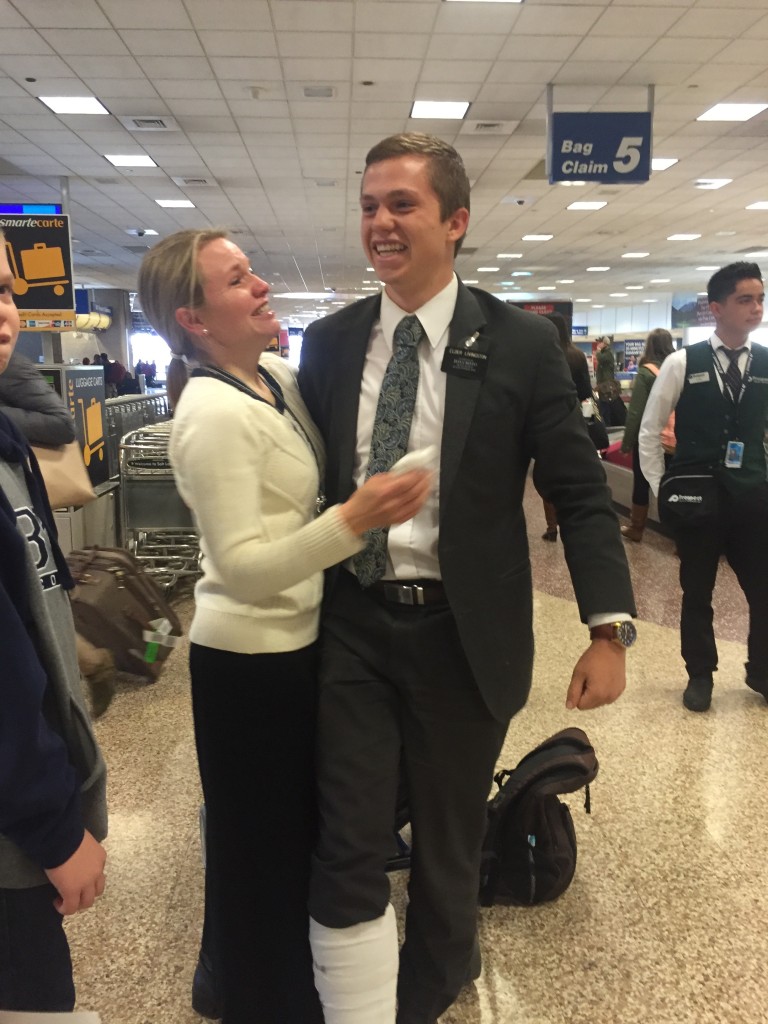 And then everyone else got turns hugging him. We all had tears of happiness in our eyes this time.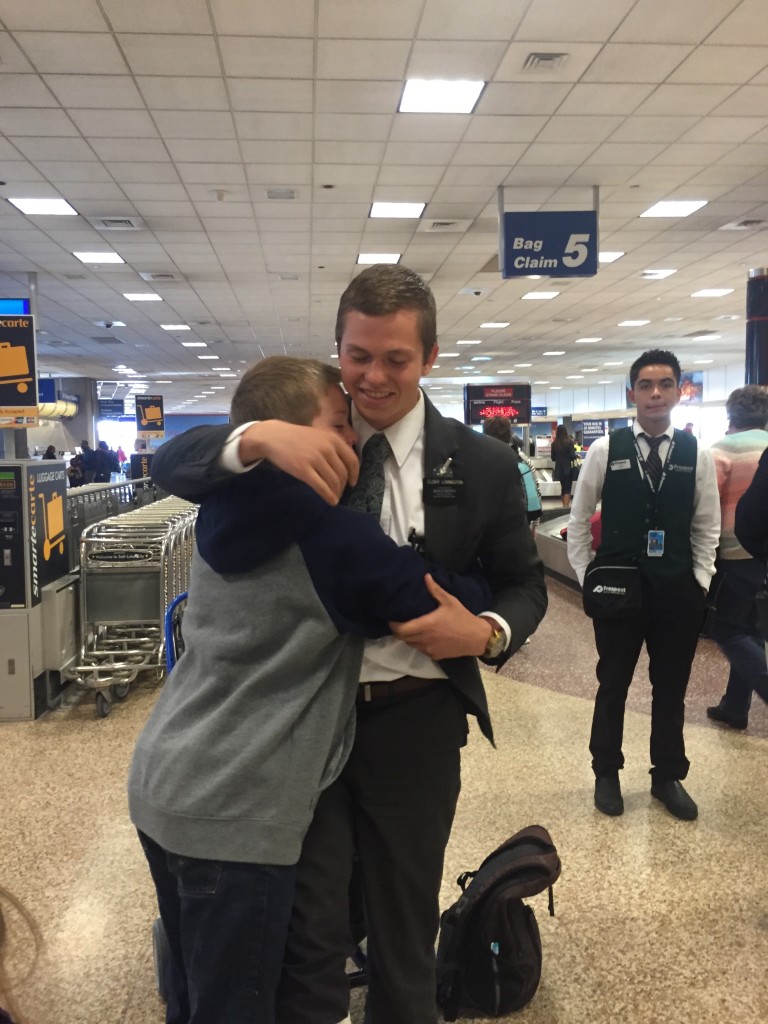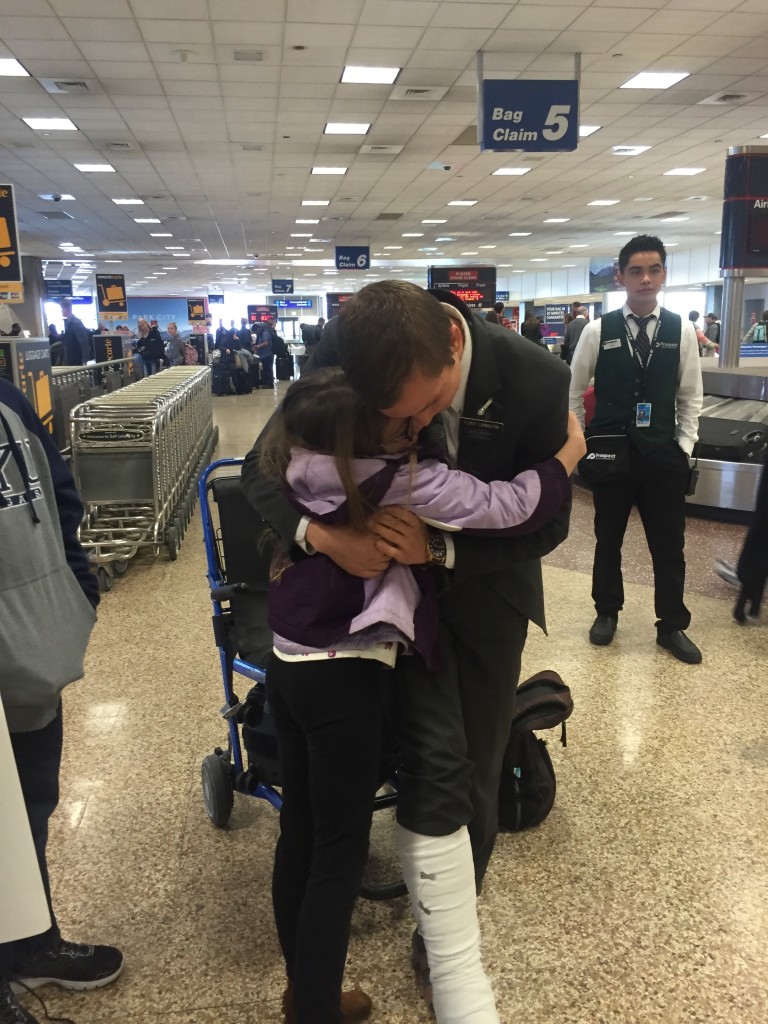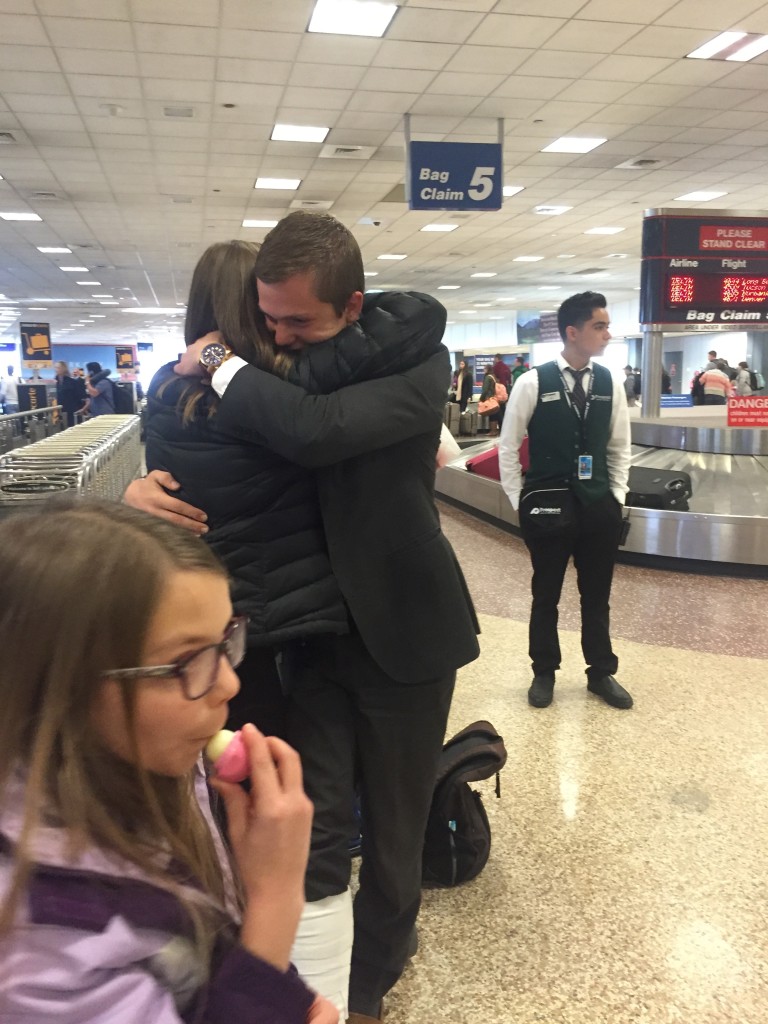 We felt so thankful for the nice guy who had wheeled Nate to the baggage claim.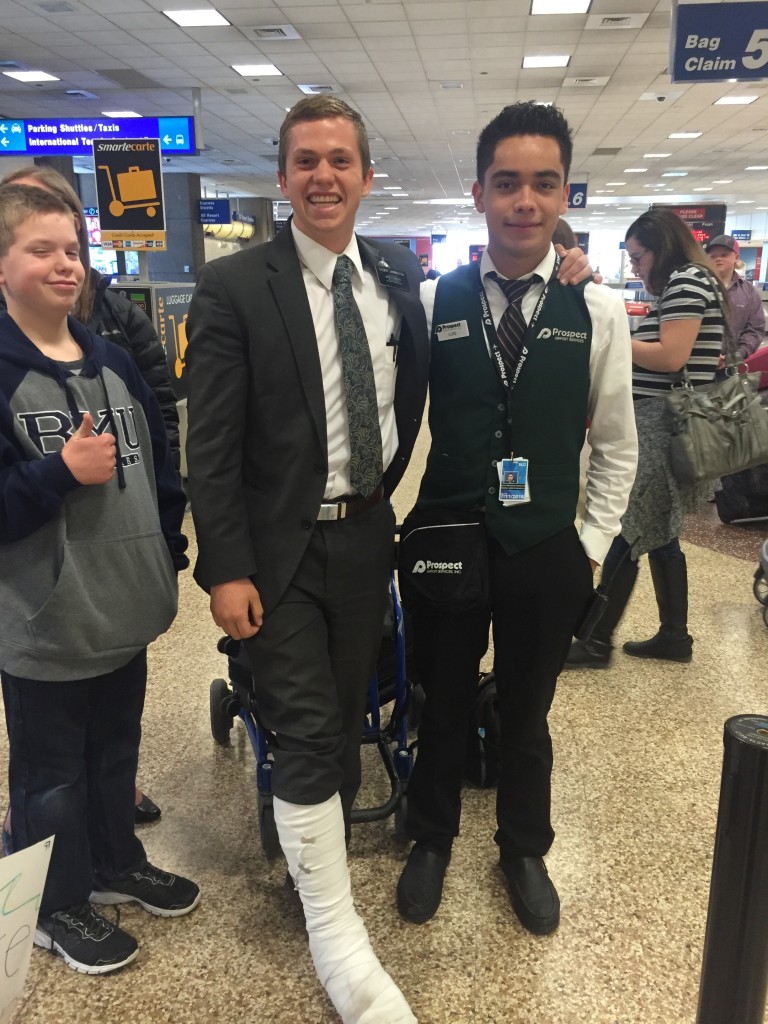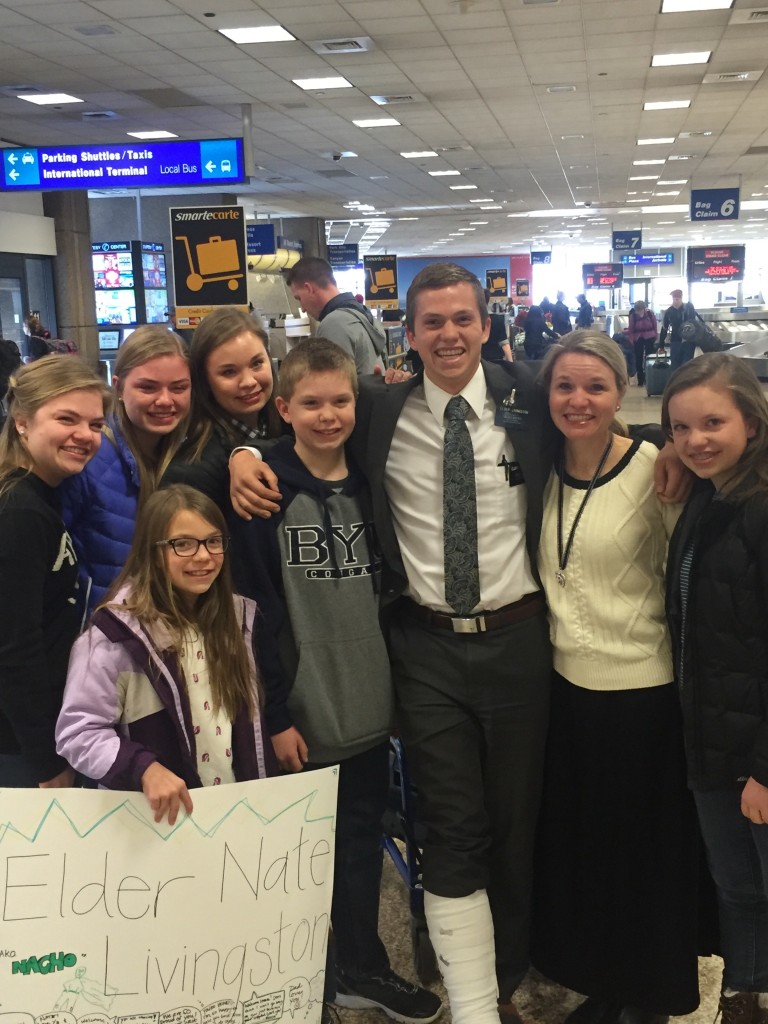 Nate was totally OK about Lane not being able to be there. So gracious and understanding! Why had I worried?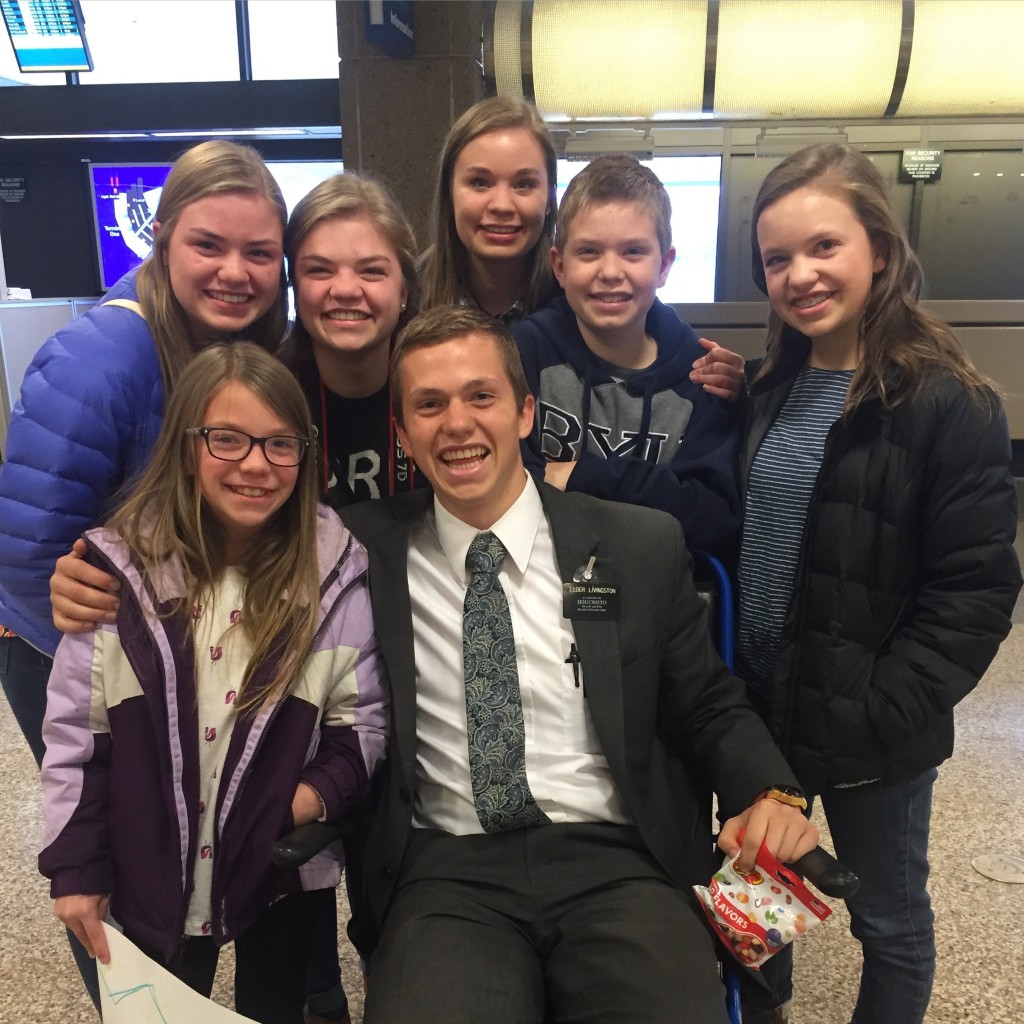 After only a few minutes of being together, it felt as if he had hardly been gone for so long. How does that happen?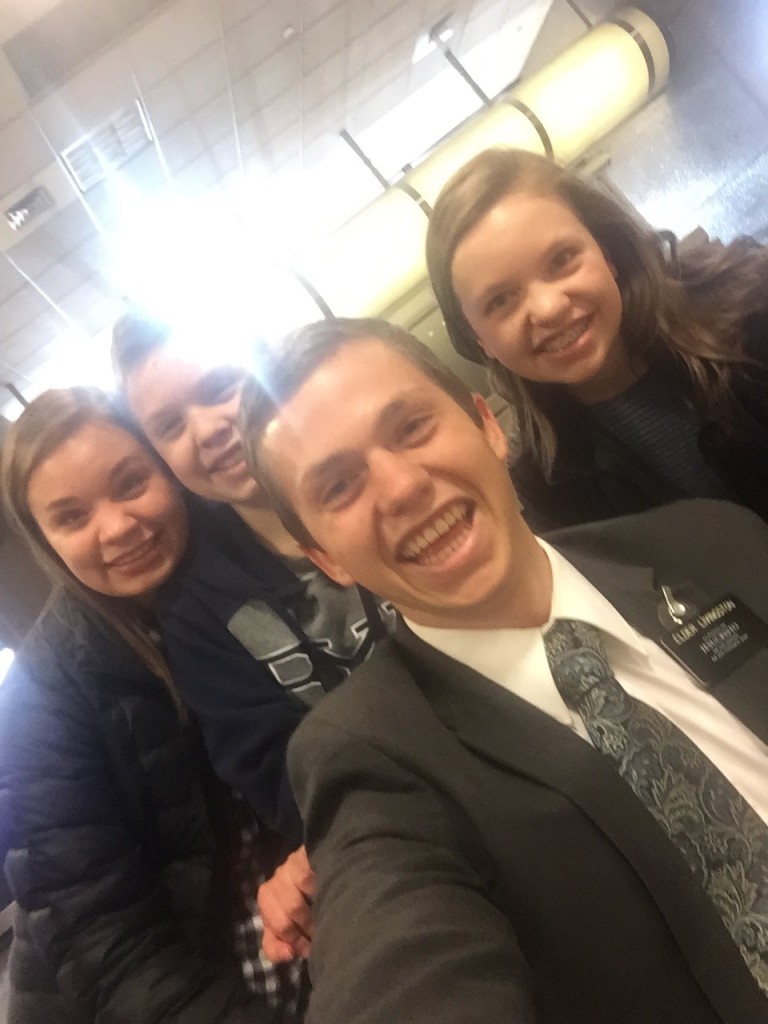 Of course he wanted to take a selfie to post on Insta! haha
We arrived home to be greeted by some of the best neighbors and friends in the whole world! They had made a fabulous poster and brought balloons and tied bows around all of the our trees. Our neighbors who own a sign company had made an amazing sign for us that we had hung over the front entry. It was a very warm welcome on a freezing cold January 12 day!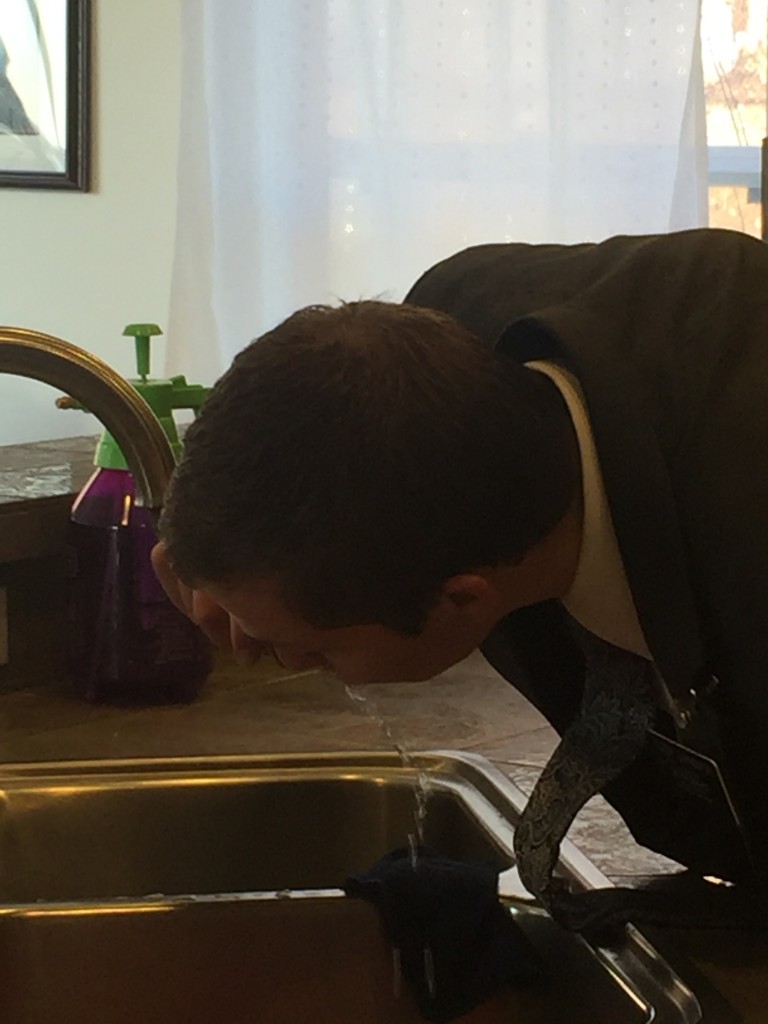 The first thing he did when he got home was to drink clean water out of the kitchen faucet. Clean water. Such a gift!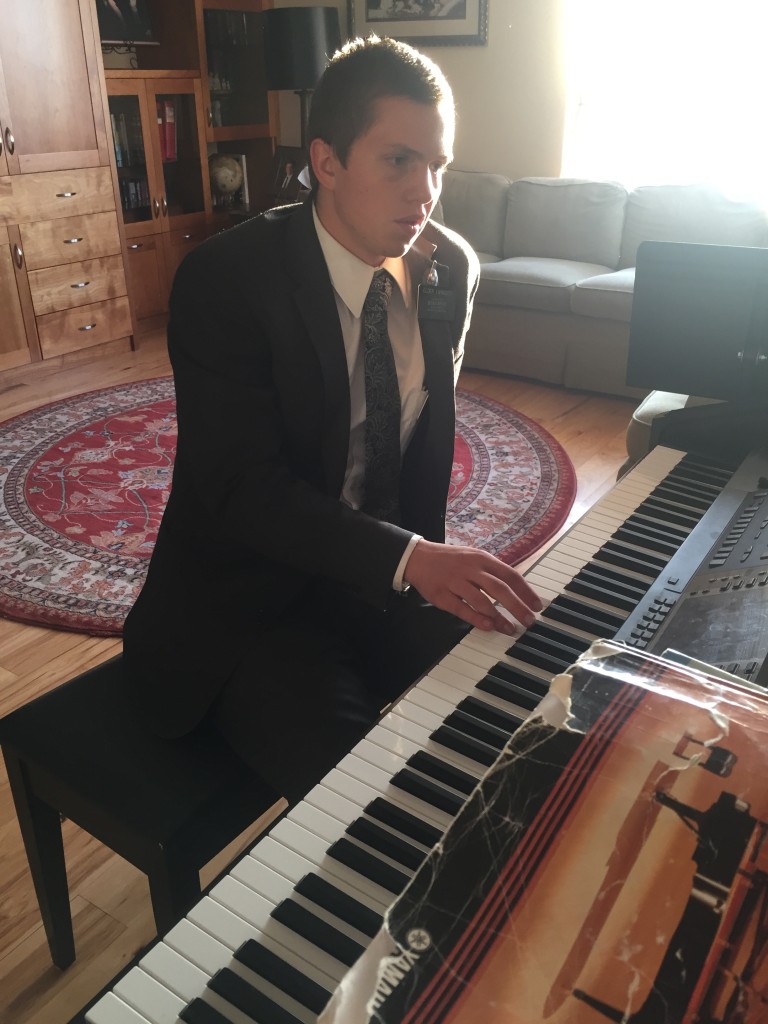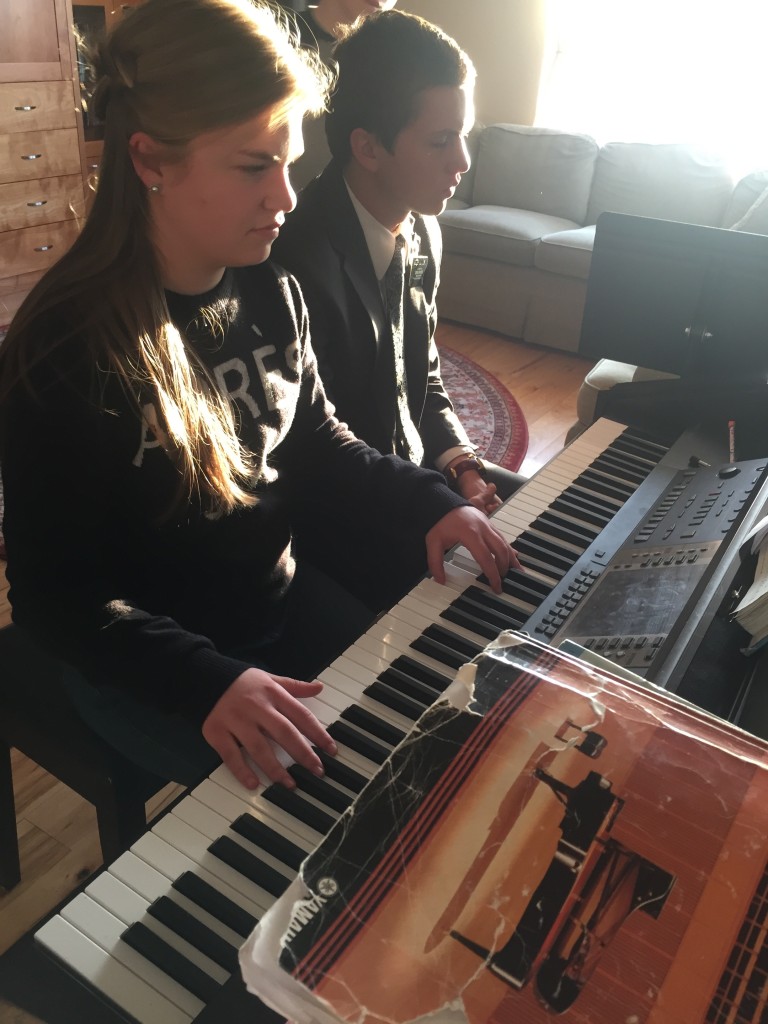 Then came some playing piano. Rebecca played a song she had learned for him that he loved. We played a violin/piano duet that she had me learn for Nate.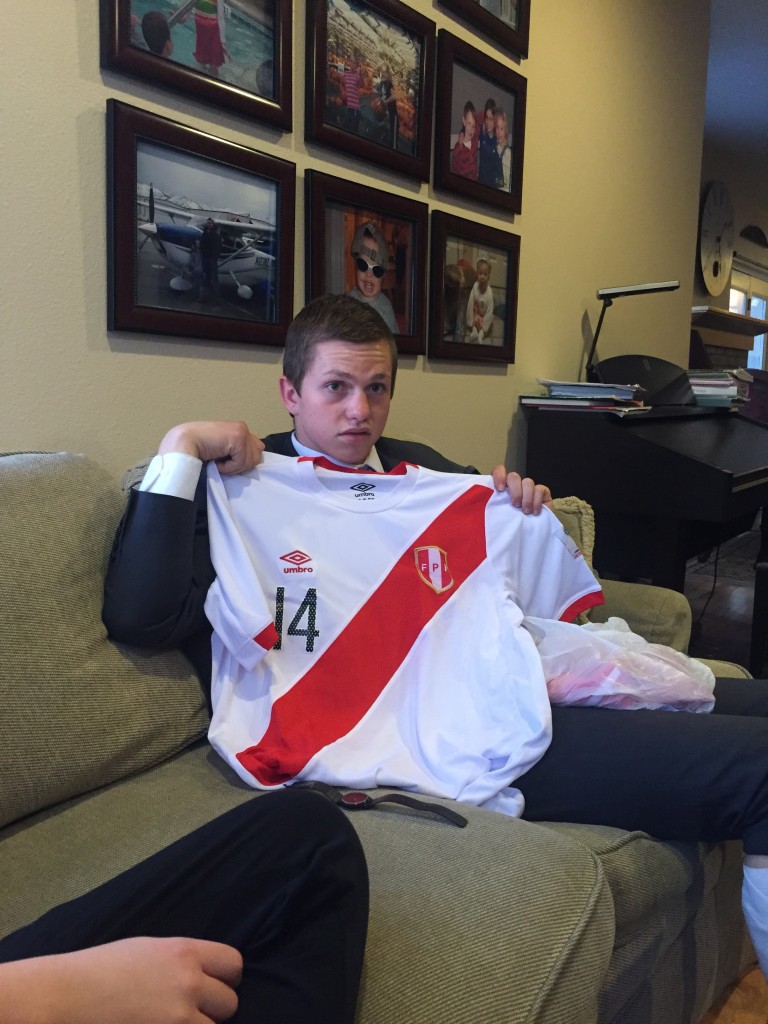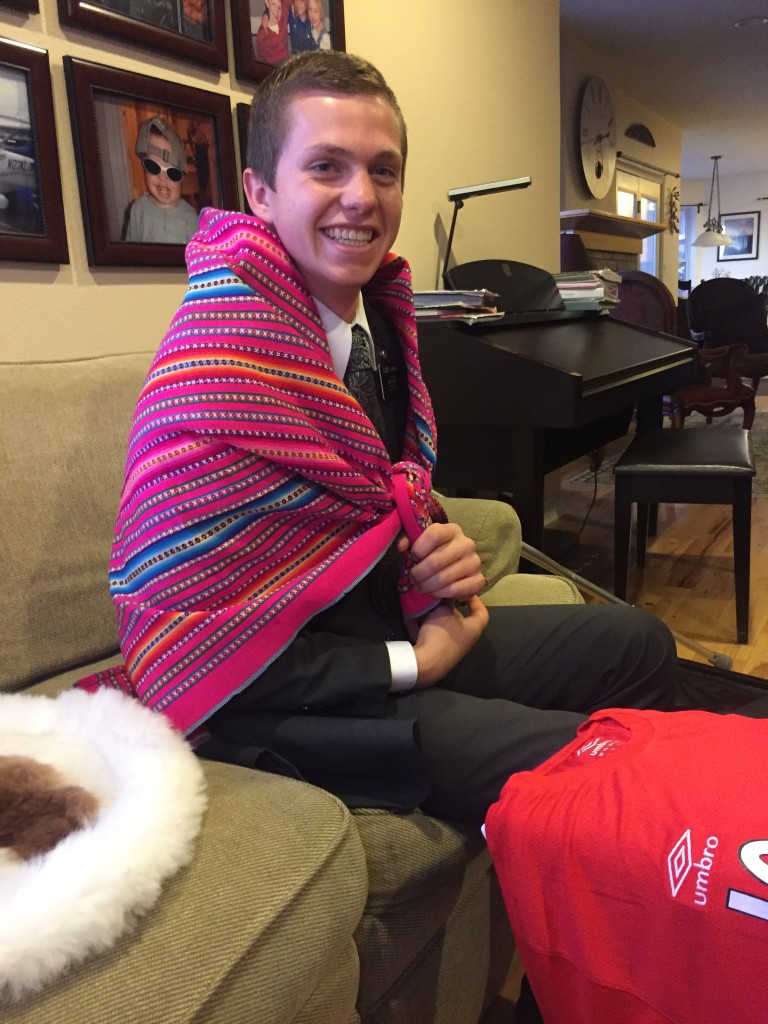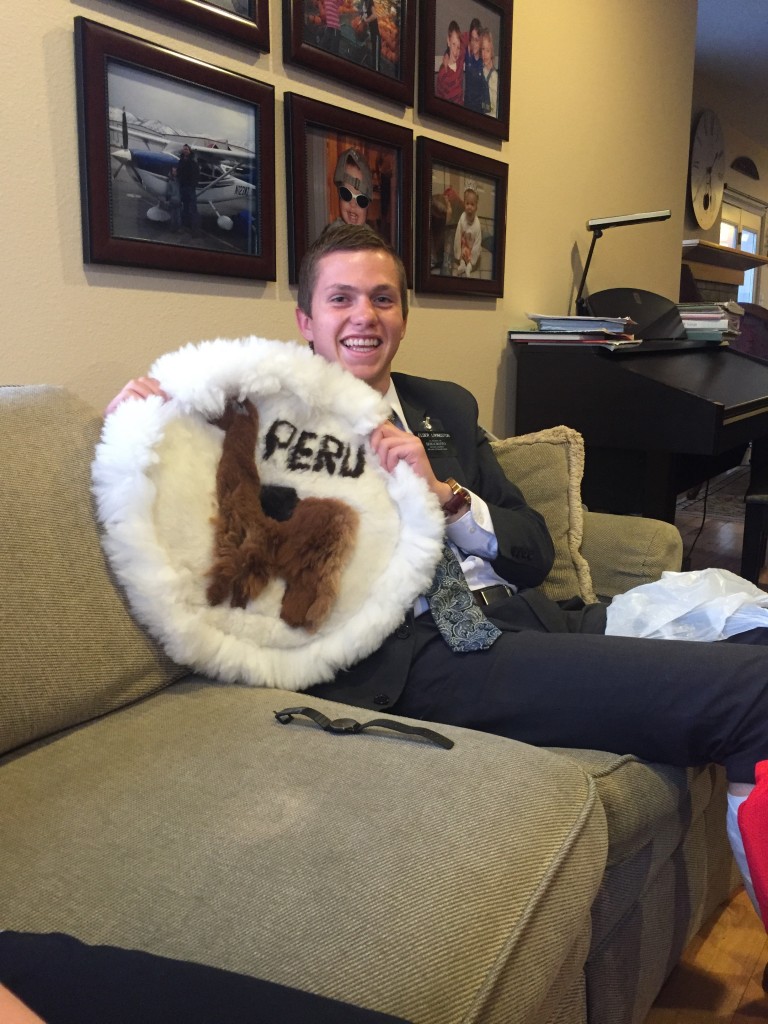 Elder Livi (I keep calling him Nate, but he actually wasn't released yet, so he was still Elder Livi) pulled out a few items to share from his suitcase. And then came the phone call we were waiting for: Lane was on his way home from the airport. We jumped into the car to meet him at a special restaurant. There we had to cry again for joy when he and his dad embraced. I can't put that moment into words.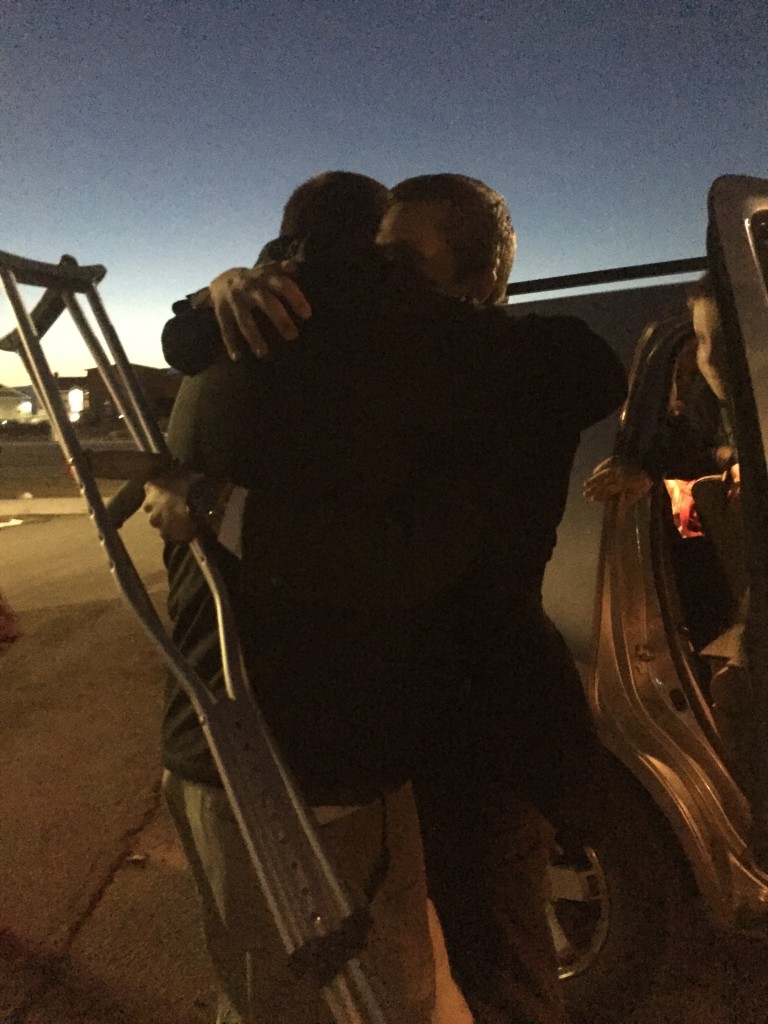 And then dinner time!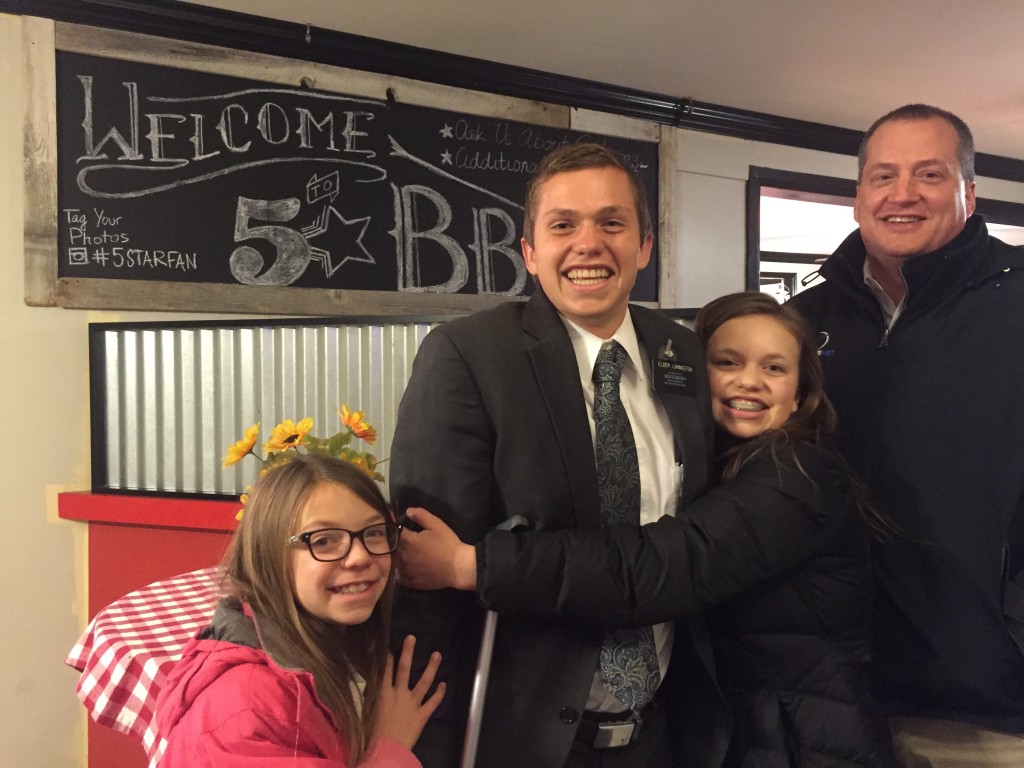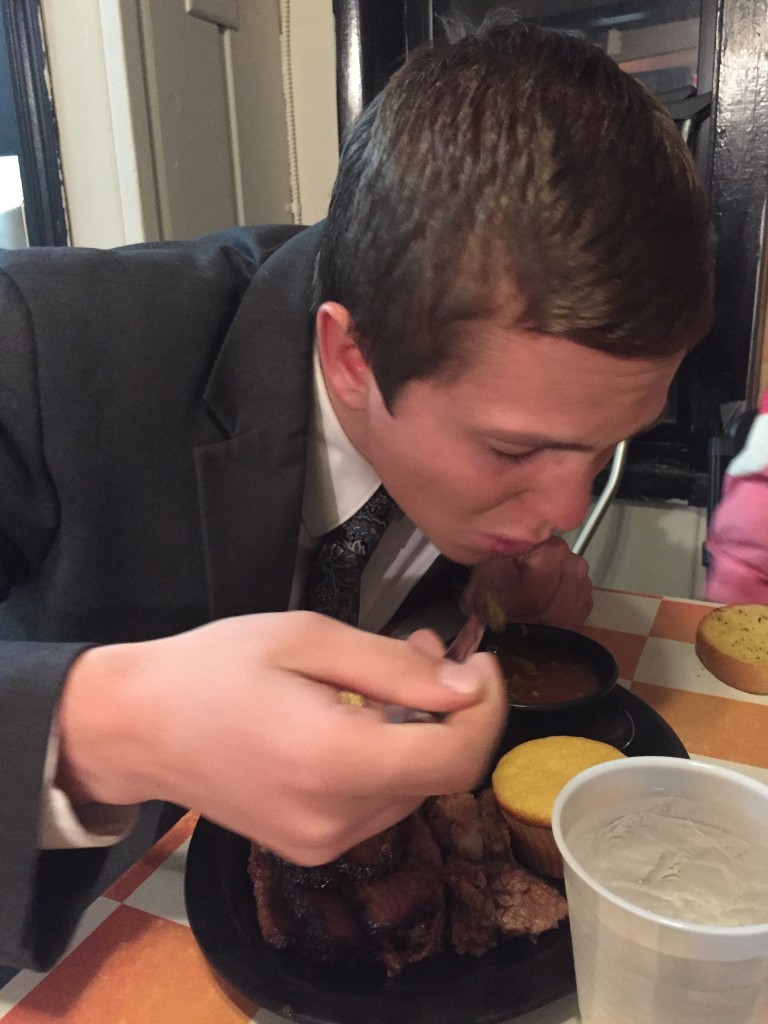 Nate was in heaven!
Then off to the Stake Center (church building) to meet with the Stake President so he could be released. That was a very special experience that I'll save in my heart forever. We got to share our testimonies and hear his. Can't put that into words either. The Stake President had me and Lane remove his tags. Nate took his photo off the wall. It was amazing to see how many of his friends are serving missions!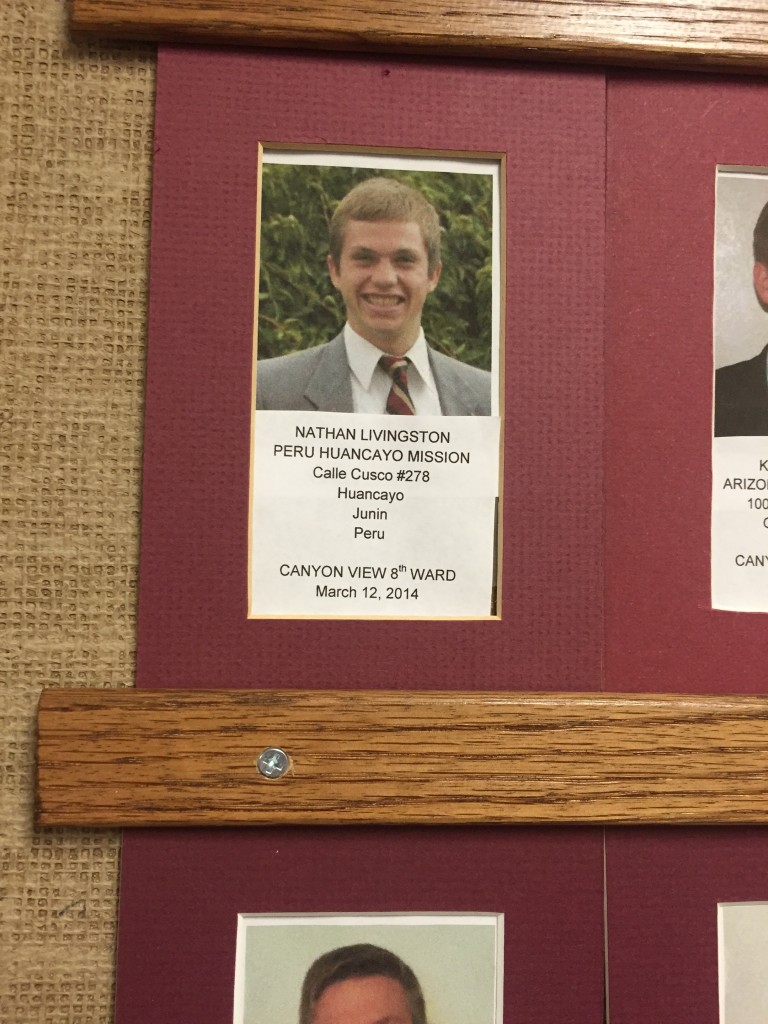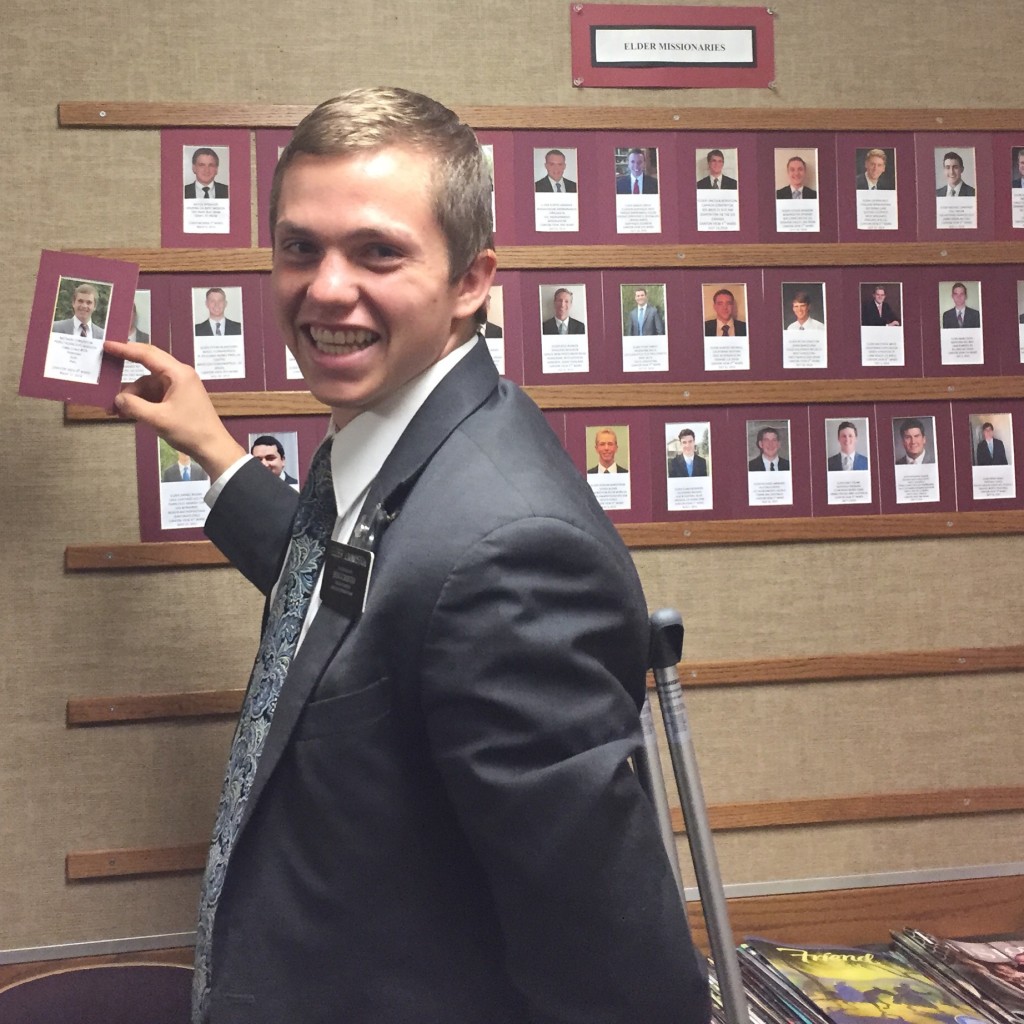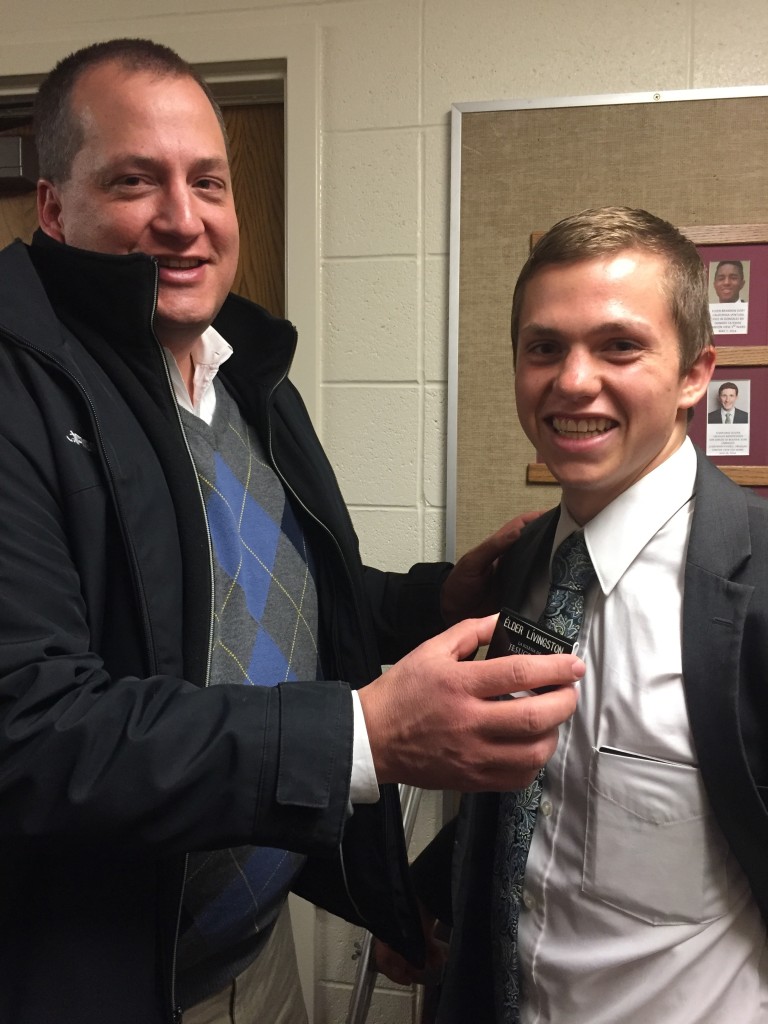 And then we were home, jiggety-jig.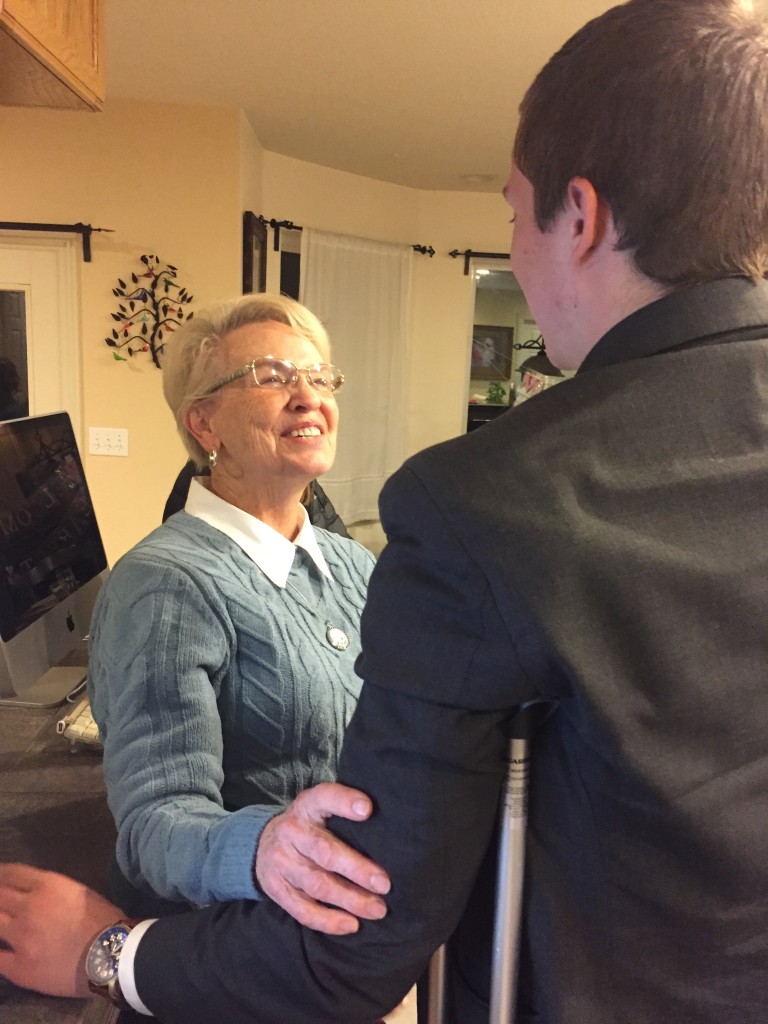 Grandma came over and there was another joyful reunion. After some friends stopped by, a very tired and uncomplaining Nate unwrapped his foot and we saw this: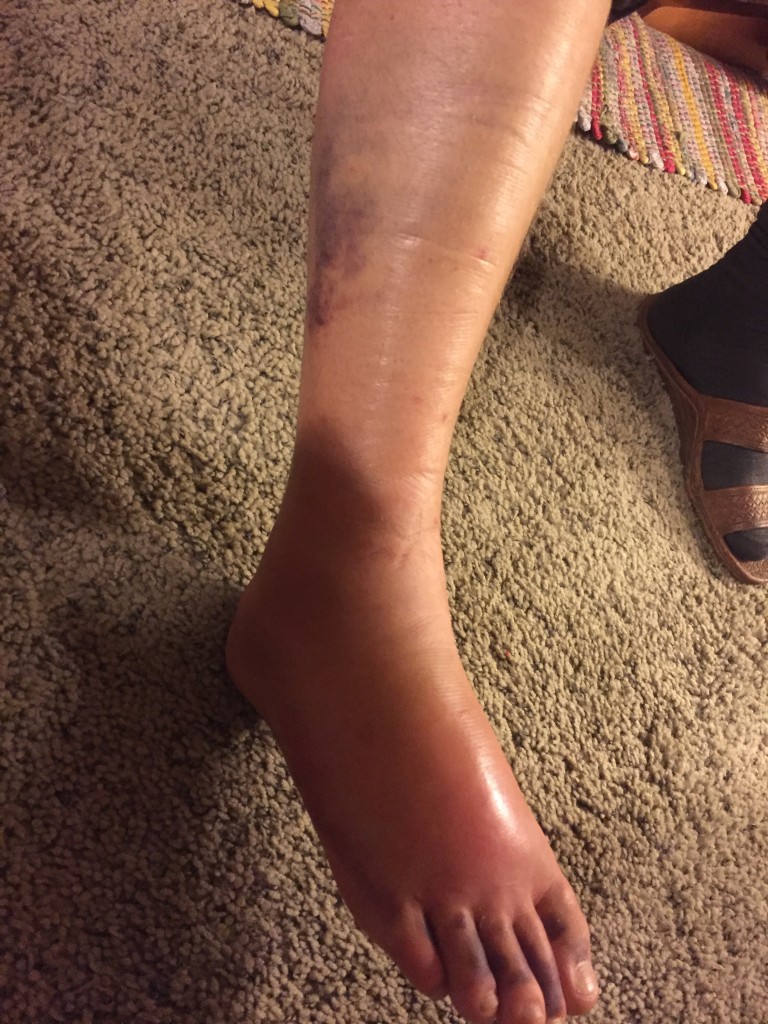 It looked worse in real life! Red and so swollen and bruised. We couldn't imagine this was all just from a sprain two plus weeks before!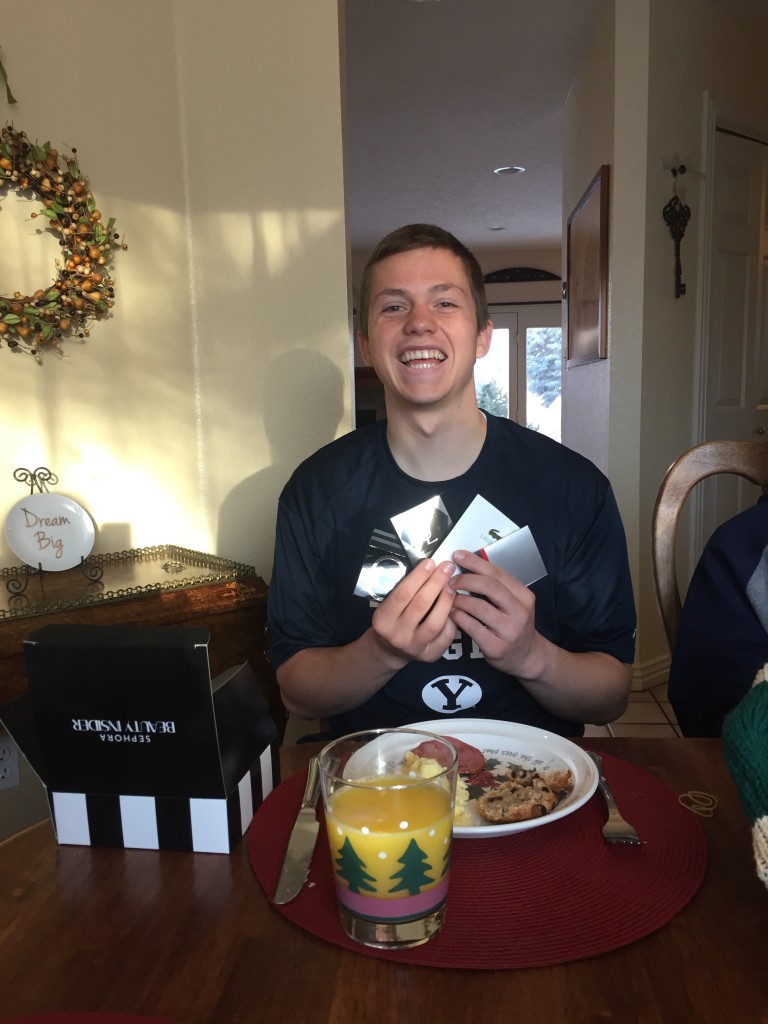 We had a little Christmas breakfast the next morning and gave him a stocking with some fun gifts, including cologne samples! Time to move forward with college…and dating!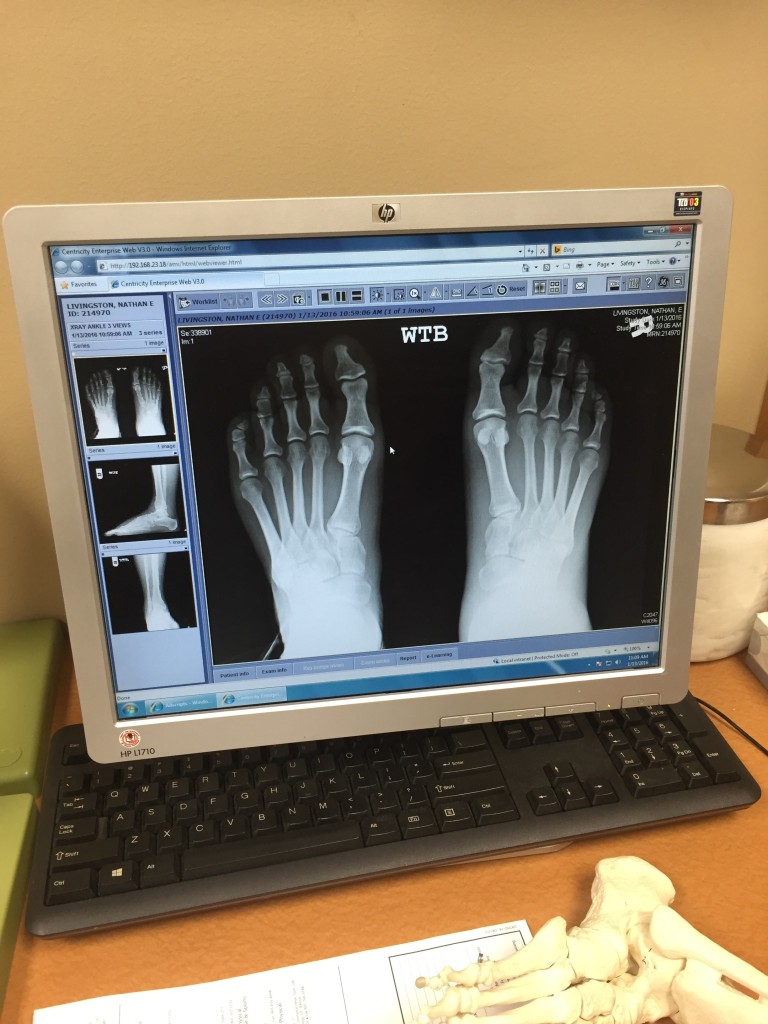 The xrays at the doctor's later that morning were inconclusive, so an MRI was scheduled for the next day.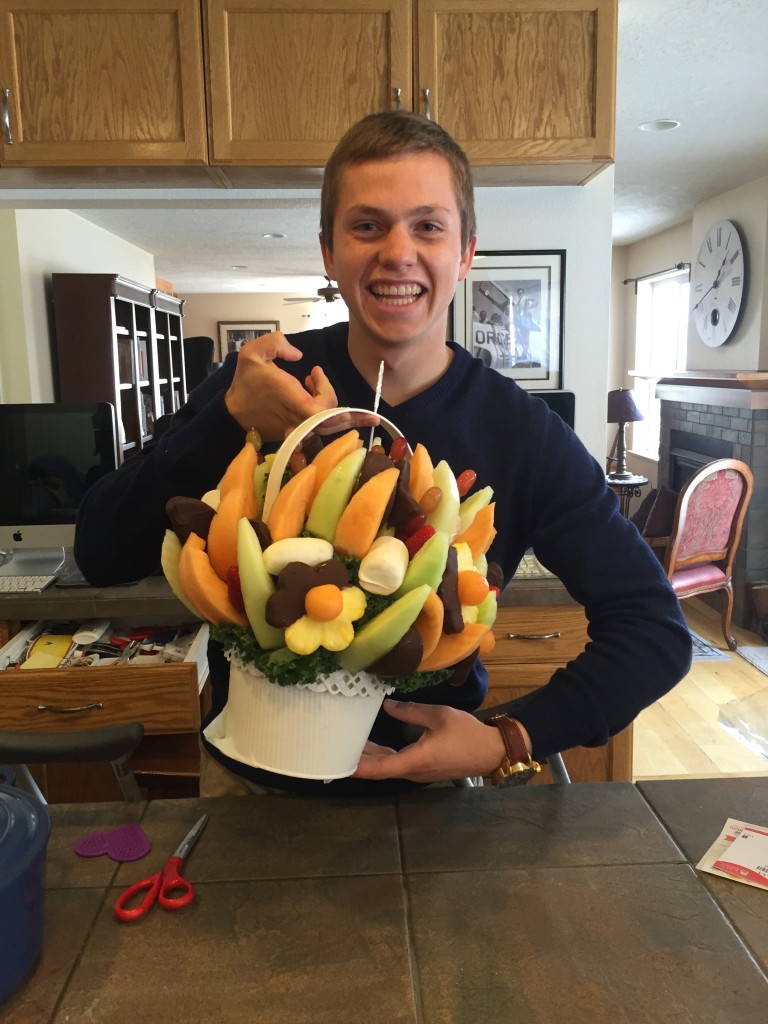 An amazing fruit basket from his grandpa sure made his afternoon!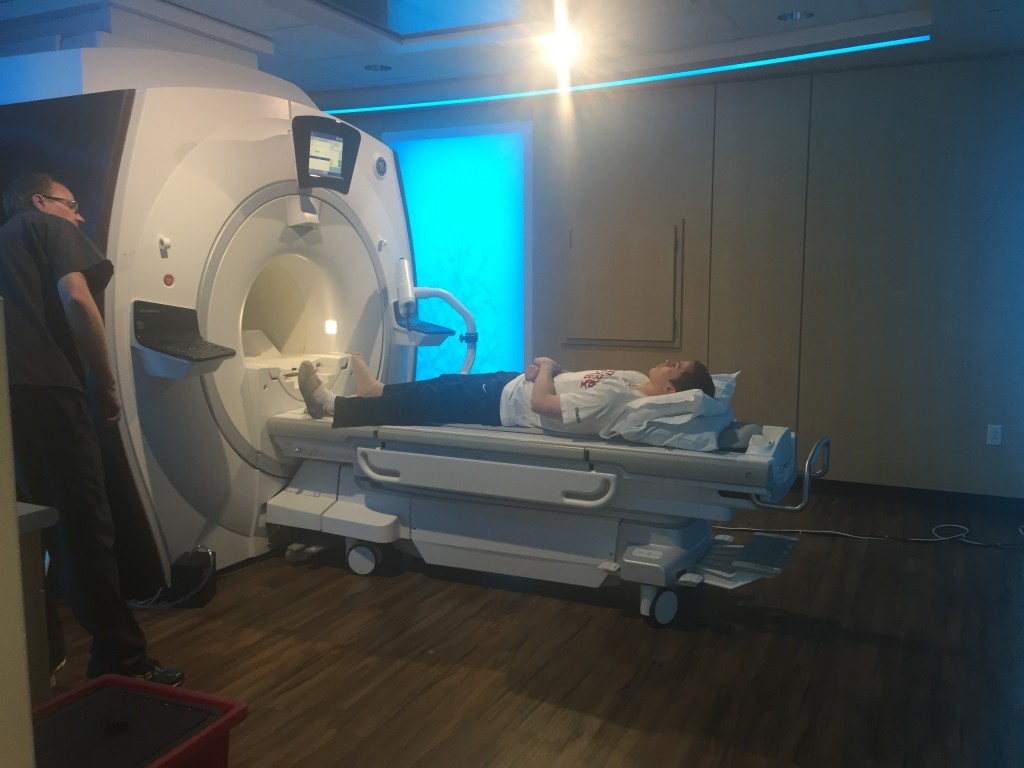 The MRI the next day helped us find out what was really going on in his foot: a broken ankle (compression fracture) and a torn ligament. We got the cast on the next day, and his foot has been feeling SO much better ever since.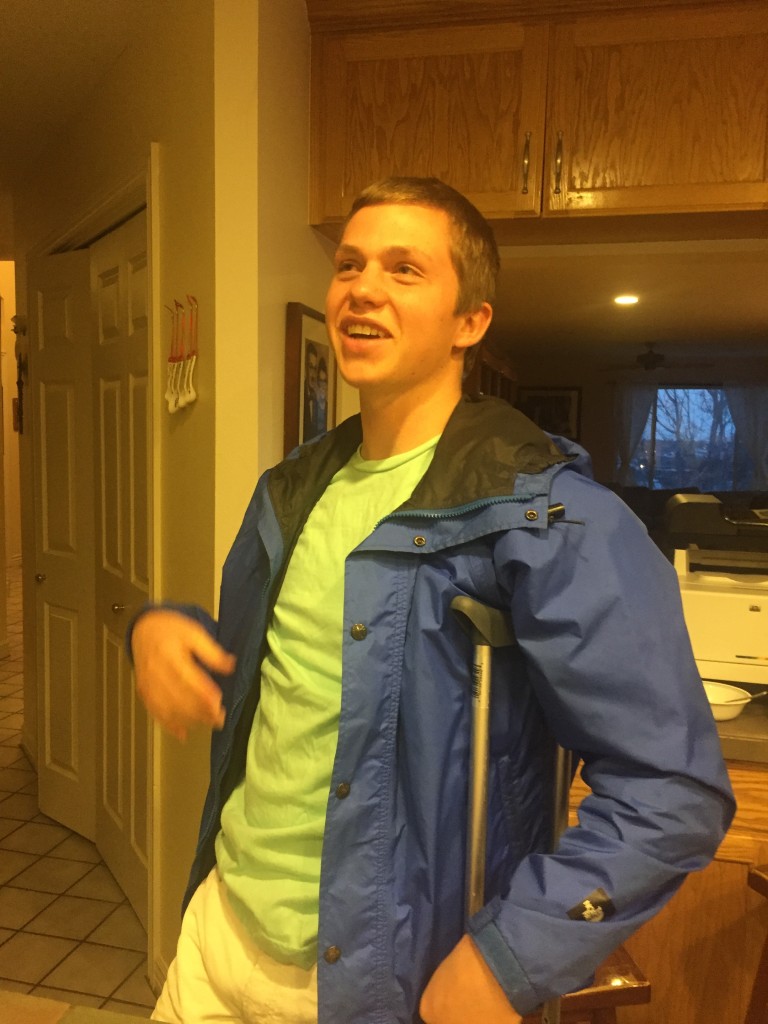 He never complained once. Not one single complaint. Amazing.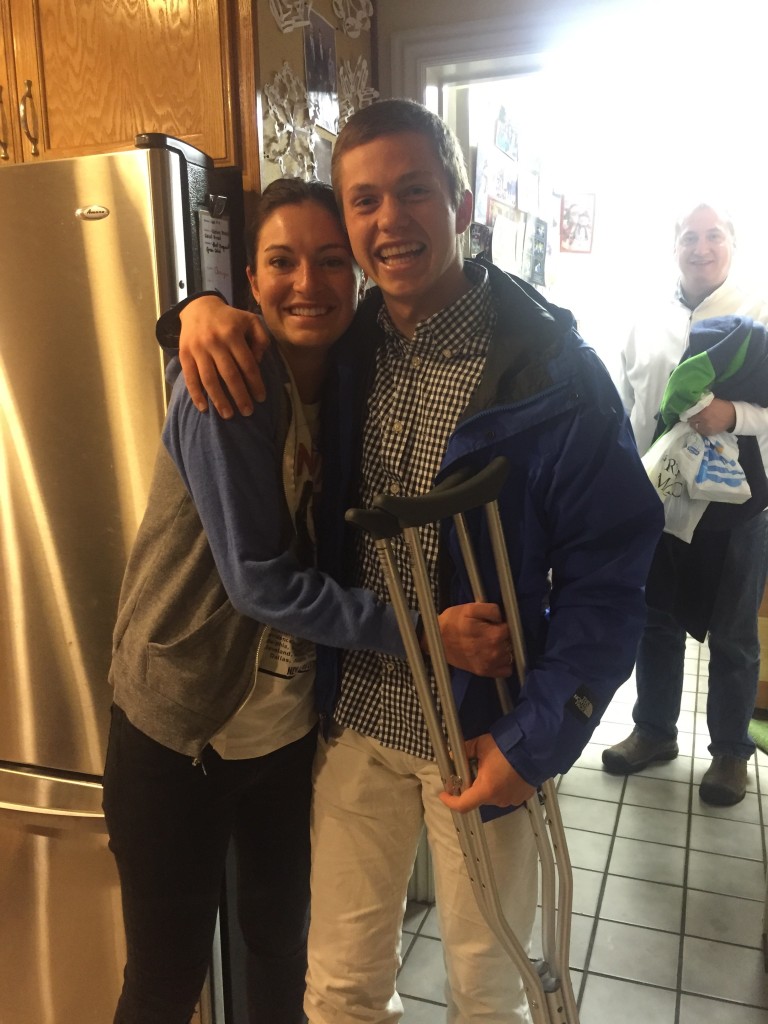 Having cousins and friends drop by has been the best!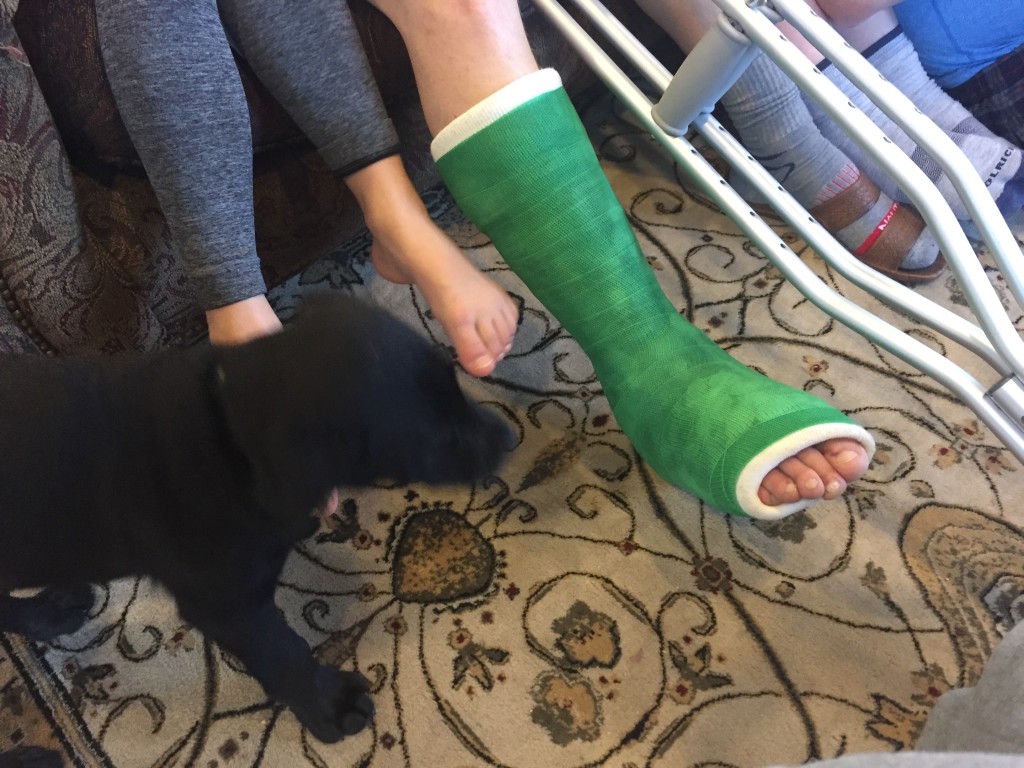 He's enjoying the puppy, who licks his toes. He gave us all special gifts, some of which he picked up in Lima on his way home–where he ran into one of his best friends again who is serving in one of the Lima missions!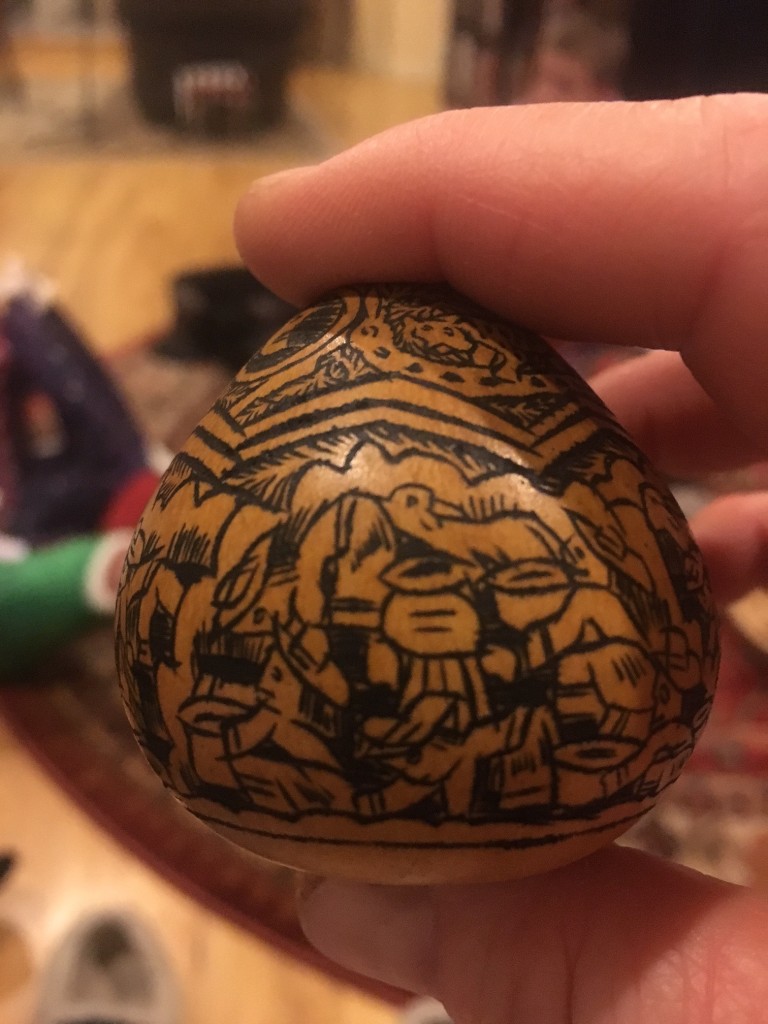 Look at the artwork on this tiny mate ("mah-tay").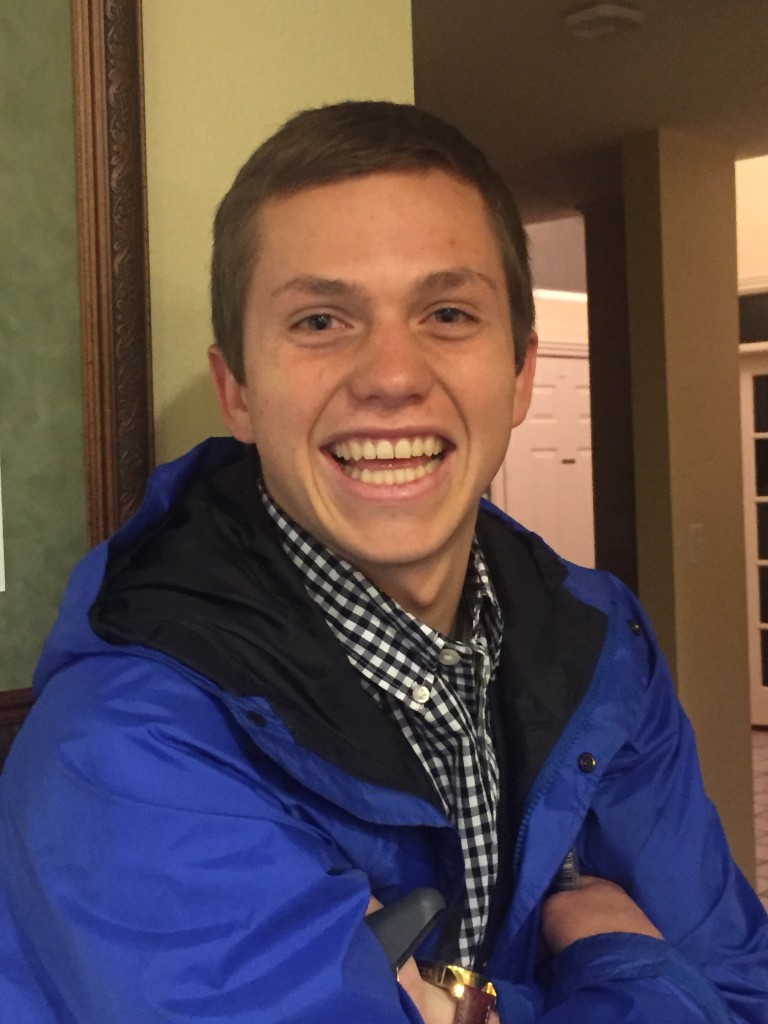 Having him home is as good as it gets. I am more thankful than ever that he served a mission and super grateful to have him back!
---
---