How and where to serve: THAT is the question (again)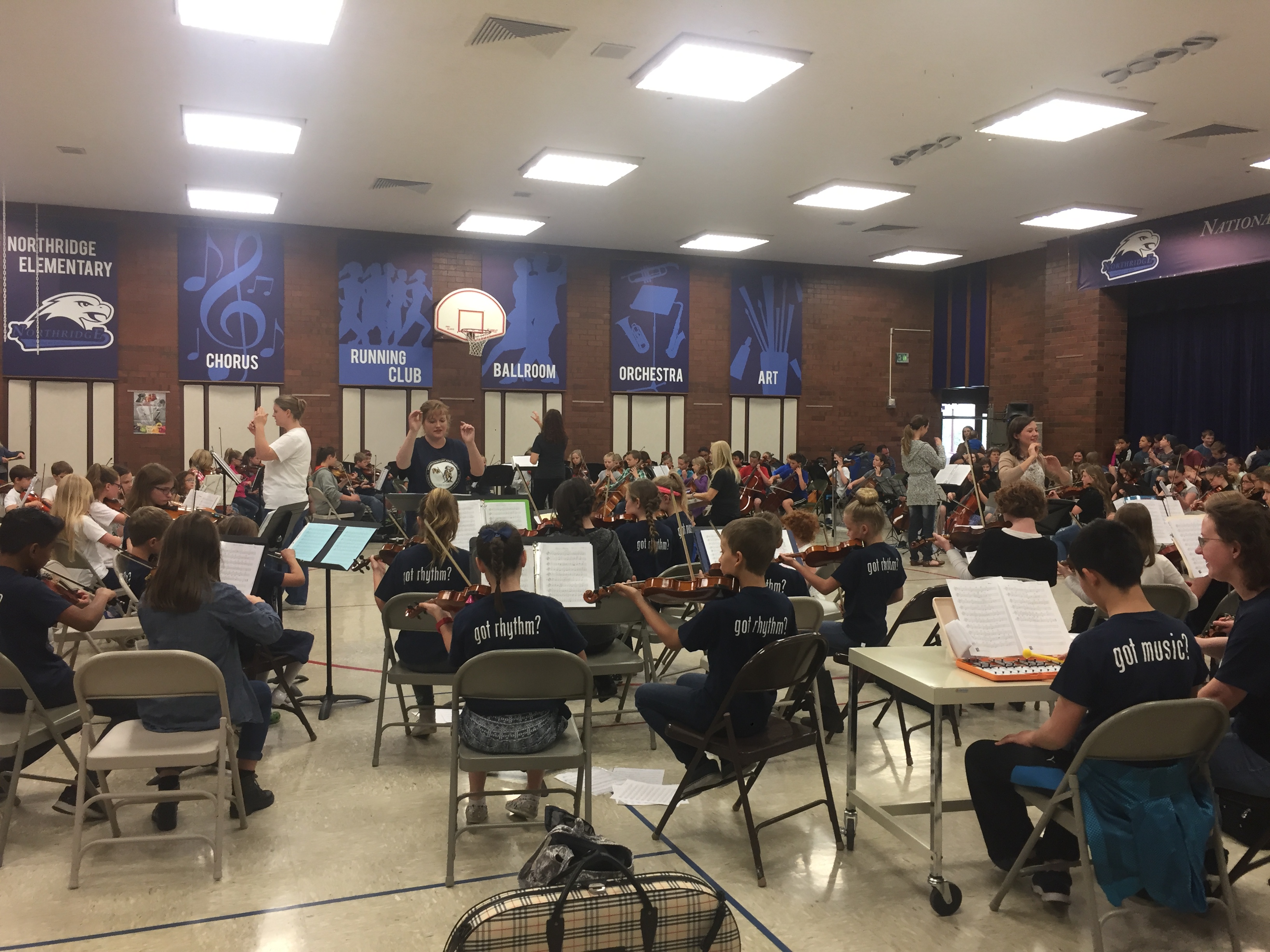 The year is rapidly coming to a close, signaled today by the multi-school orchestra field trip. Our orchestra did so well! The children love playing the Disney songs: when our director announced we were playing "Let It Go," there was an audible "Ah!" in the audience of children. I was nervous about how they would do on both that song and the group song that all 5 orchestras play all together. But they did WONDERFULLY!
Willing volunteer orchestra director
I sat in awe of the miracle that one willing, diligent volunteer mother can work in tandem with a couple of other volunteer mothers (and fathers, but we rarely have fathers volunteering, understandably). I see it in the happy faces of the children and in the sweet strains of music the children played that seemed so hard back in the fall. All those accidentals! They did it: they learned the music. They played it together musically. Talk about a shining moment!
But we need a music program director
But next year we don't have a mother to direct the music program yet, and our current mother's time is over as her sixth grader graduates. It is a tenuous time when I pray that someone will step forward and raise their hand, saying that they will take a turn to serve. When I served as program director, it was such a rewarding experience. Volunteer work is work, but the pay is very sweet.
Decision-making dilemma
There is so much we can do to help in our homes and communities! And it is always a dilemma I face, year to year, season to season, sometimes even day to day, about how and where and how much to serve. I feel so strongly in my heart that my very first priority is at home, and that if my husband or my children fail, that it will be my biggest regret in life. And so I have to make that my first priority.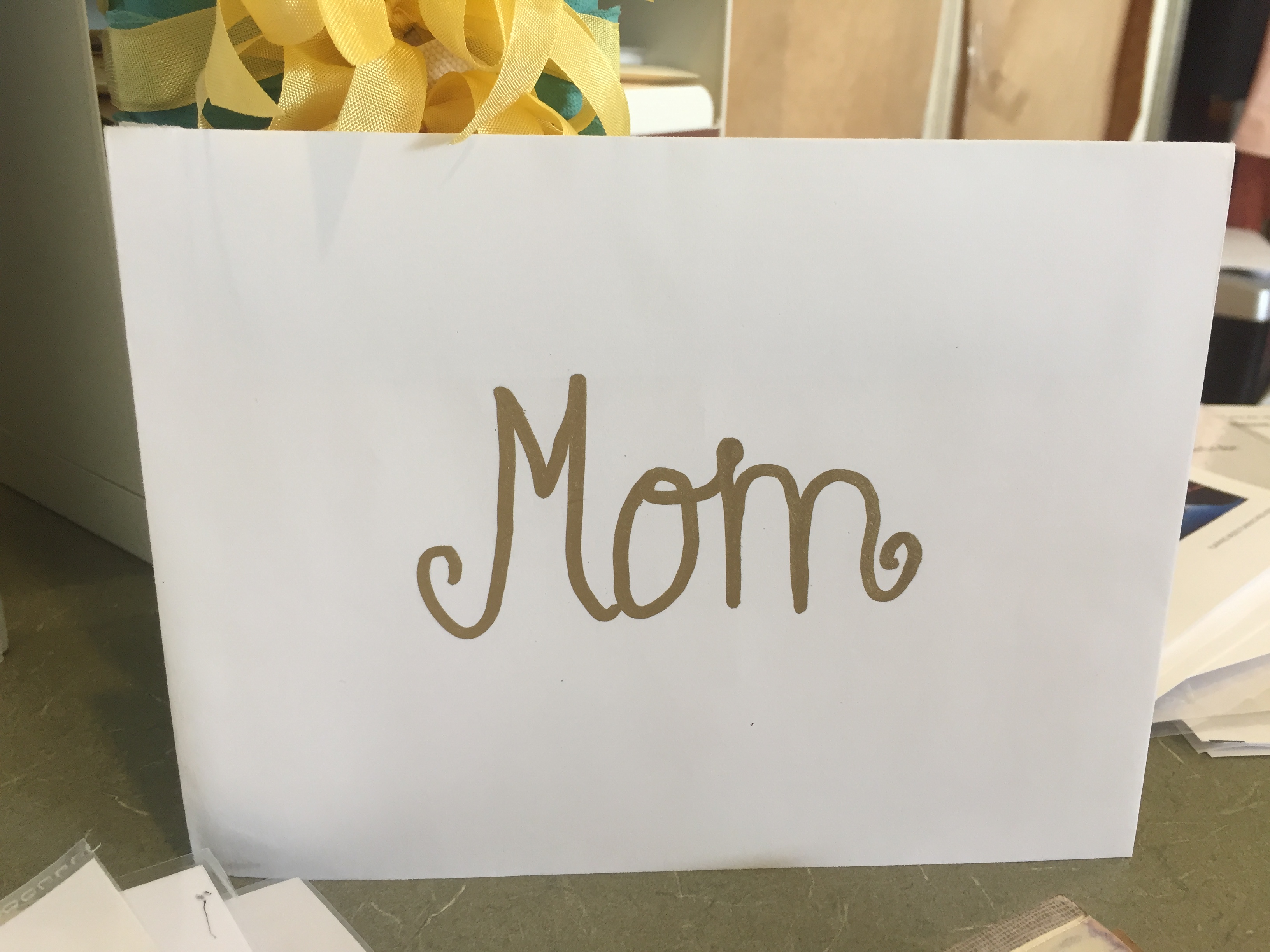 Times and seasons
I pulled back on volunteering at the school this year, feeling that it was time to focus on my health and my family, giving them more attention than in previous years when I did the music program, when I felt inspired to serve at the school. Both times have been good. I have missed volunteering, but I have felt rewarded by a greater feeling of closeness to my husband and children. Life is never perfectly balanced, organized, or carried out, but there is a feeling of peace that comes from trying to focus on things that matter most.
I had two moments this week–two nights ago and last night–for example, that were the golden moments for trying to be more present with my children. The night before last, it was a note handmade and delivered while I made dinner. Inside the beautifully-addressed envelope, the handwritten note read, "I am so grateful you are my mom. What would I do without you? You are my best buddy." 😍 Last night I was too exhausted to go to an older child's concert, so I got my PJs on early and climbed into bed, Anna reading next to me me, while my husband went and watched. While I really would have loved to hear Rebecca's choir sing, I also savored the quiet moment of just sitting next to Anna, reading together, not rushing to be anywhere. Just being. Just reading. Just quietly happy together.
I visited with a child who is homeschooled but who attends orchestra at our school—a darling, bright girl who may attend a private school next year because she is missing the socializing that happens at school ("The only person I have to talk to is the chair," she quipped—or something like that! I'm sure her mom and brother would take that comment in stride…). If she doesn't, she hopefully will be back to play in orchestra, and we have loved having her!
Like a river
I, too, have considered what both homeschool and private school might offer some of my children–I wish we had been able to take advantage of that! But life seems to play out like riding down a river, and while you get to paddle, you don't design the river, nor the flow of the water, nor the rapids, nor the branches that overhang or the rocks that jut out up from the ground. You have to learn to go with the flow. So far our best option has been public school!
I always wanted our children to be bilingual, to attend a French immersion program. But there wasn't one in our school, and they didn't want to change schools into a neighboring district and not be with their friends. So we make choices. And we hope that our choices will affect our children positively. We have felt so blessed with the options we have had and the choices we made!
Heavenly tailored curriculum
From what I can tell so far, the things that matter most aren't entirely up to us. God is in charge, and he has this magnificent way of designing a curriculum tailored to our individual didactic needs. Opportunities arise that we didn't initiate but that bless a child's life. People who influence and help shape our children's ideas and help develop their talents. I didn't ever study harp, for example, but circumstances allowed us to take advantage of teachers and programs that were flourishing in our area, and Sarah benefitted. I didn't play rugby or start a rugby program, but Nate happened to hear about it and wanted to play, and with a little stretching we were able to make it happen. And so it has gone: programs are discovered, desires expressed, resources harnessed and plans made. Sometimes we just show up and are recipients of other's hard work, and sometimes we contribute our part.
What do they need?
As a mother of 7, it's a continual question, though: What does one child need? What should they do this year? What should they not do? How can I help them grow the most? What aspect of their life should I focus on and nurture? How can I make it all fit in a manageable puzzle that I can piece together with the time, energy and other available resources?
They grow up
I will say this: I am grateful that children grow up! I love that they learn to take on more and more responsibility. I don't have to program their lives forever! I love that the older children now come to us and say, "Hey, I was thinking about doing this: what do you think?" and then we get to listen and share our experiences and discuss options and pray for them to make a wise choice. And we sometimes watch with bated breath as they make their choices!
Ah, parenting: quite the meal
I'm so grateful I've gotten to taste parenting AND volunteering. All the choices! Sweet and bitter. Satiation and hunger. Meal prep and cleaning up. And feasting! So much feasting in both, but particularly in parenting! So many golden moments that are such delicious rewards!
---
---