How to Make an Apple Pie and See the World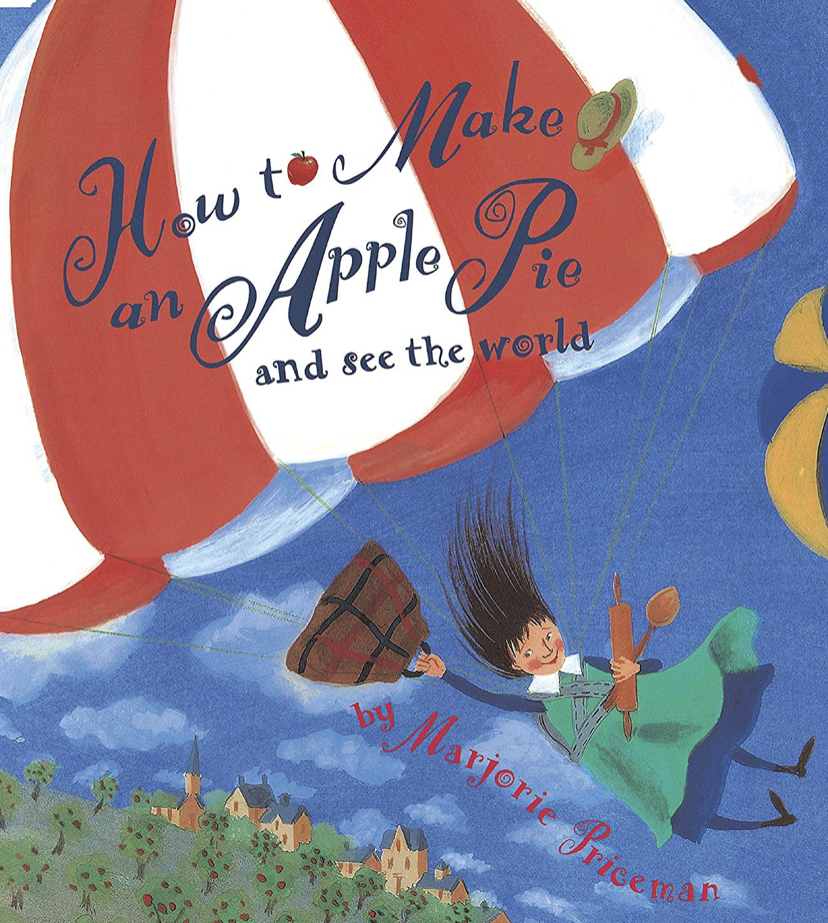 How to Make an Apple Pie and See the World by Marjorie Priceman.
Marjorie Priceman takes us on a whimsical journey around the world with a girl who wants to make an apple pie but doesn't have the ingredients and the local market is closed. No problem! She'll just hop aboard a steamship and head for Europe! First stop? Italy, to pick up some "superb semolina wheat."
We travel to Italy (wheat), France (eggs), Sri Lanka (cinnamon), England (milk), the ocean (salt), Jamaica (sugar cane), and Vermont (apples), after which we "hurry home" (!) to grind the wheat and cinnamon, evaporate the seawater, boil the sugar cane, and go through all the other processes in order to have the ingredients for our pie. Not as simple as going to the grocery store, for sure!
Your appreciation and gratitude for where food comes from grows in the reading of this book! And if you are feeling hungry and ambitious, you can make the apple pie recipe at the end of the book!
Truly a delight.
---
---