"If you loved me…" (#laughoftheday)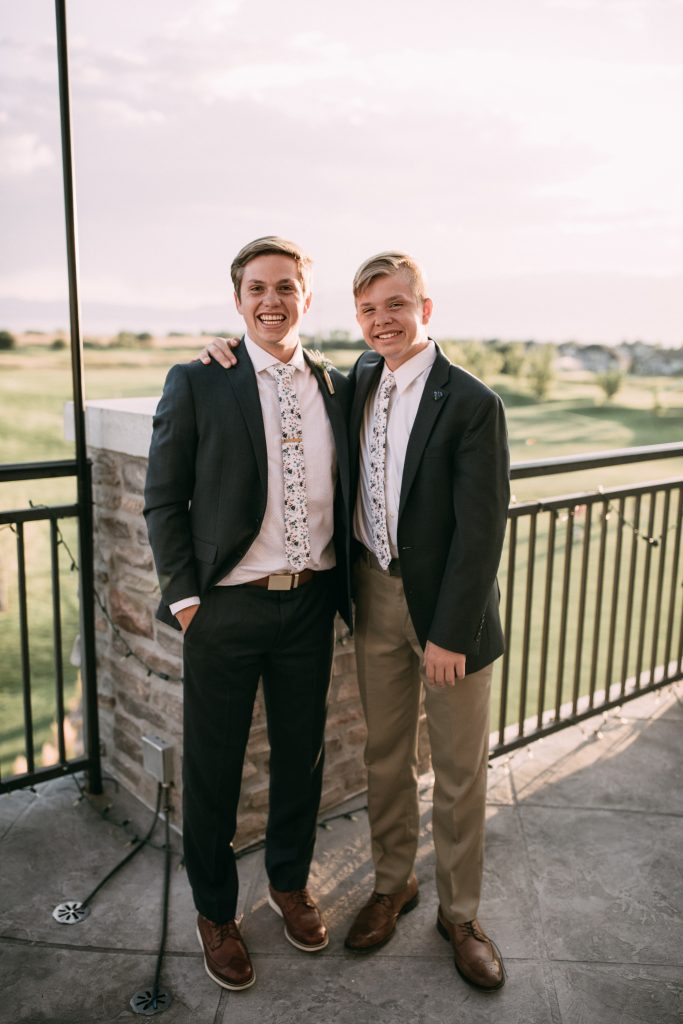 During the summer, I worked hard to find and purchase (or sew, in one situation) clothing for our family for the wedding.
My daughter-in-law's mother is an accomplished seamstress, and she benevolently volunteered to sew dresses for our daughters! I was astounded! She sewed dresses for Anna, Eliza, and Rebecca, but Julia and Sarah wanted to find something that they were sure would fit and that they liked. The dresses she sewed turned out perfectly! I am still so grateful!
She also sewed the underdress to my outfit, in about an hour, when our family was on vacation the week before the wedding (yep, cut that one close). Talk about fast! And talented!
Shopping with daughters can be very fun. Shopping with sons or my husband can feel painfully tedious to them. 😂 As I worked to shop for suits, shirts, ties, socks, and shoes for Lane and Peter, neither of them were super excited about it.
LOL.
One day Pete said to me, "If you loved me, you'd just buy a suit for me and let me go to a friend's house."
I really did laugh outloud. The story of a 13 year-old boy's life, right?
Pete sure makes me smile and laugh. I love that about him! He is really awesome.
---
---