In Summer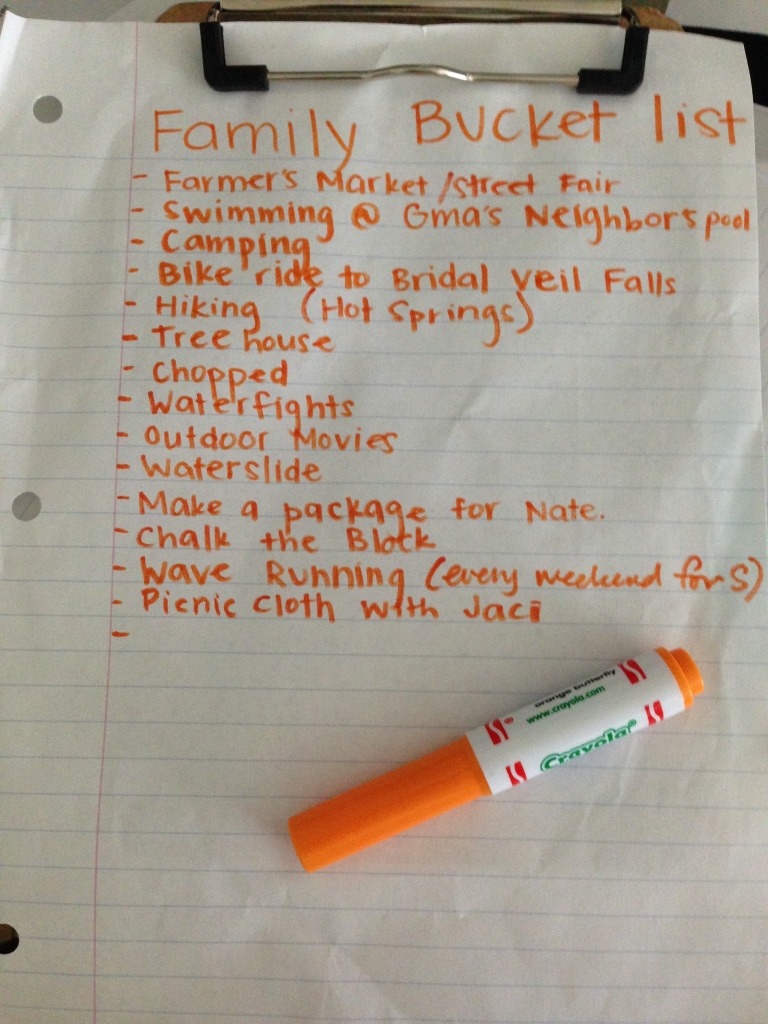 On Sunday, Lane and I were sitting in the family room discussing something when Eliza, who overheard our conversation, grabbed a clipboard, marker, and piece of paper and plopped down on the couch next to us.
"Let's make our summer bucket list!" she suggested.*
Everyone within hearing distance started calling out what they wanted to do during summer. Eliza started texting those who were gone.
Making a bucket list has become a tradition at the beginning of each summer, and this year I really want to make more of these items happen. My goal is to do something on the list each week. I'll have to share some of what we actually do!
BTW: "Chopped" is when our family divides up into two teams and two judges and, after being given 3 ingredients, races to create the most delicious dish.
---
---