It's NOT in the bag. (It's in the fridge.)
The grand breakfast experiment.
I had an idea today. 💡 It's not a new idea, but I'm hoping it's an answer to prayer.
I want my teenagers to not only eat breakfast but to eat a healthy breakfast.
We don't have a lot of time in the morning.
I don't want to spend a lot of time making breakfast everyday. (Cooking is not my favorite way to spend time.)
I don't want our family eating store-bought cereal because most prepared cereals are high in sugar and low in nutritional value and do not have much staying power.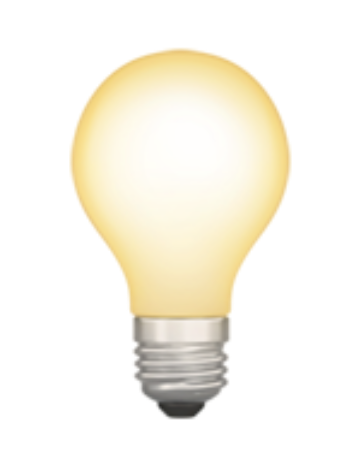 Beginning today
My idea was to make healthy breakfast choices today and put them in the fridge and freezer. Then we can choose from the choices available and eat healthily, even in a hurry.
So I made pancakes for them to eat today and froze the leftovers. I had leftover breakfast cookies, so I put them in the freezer.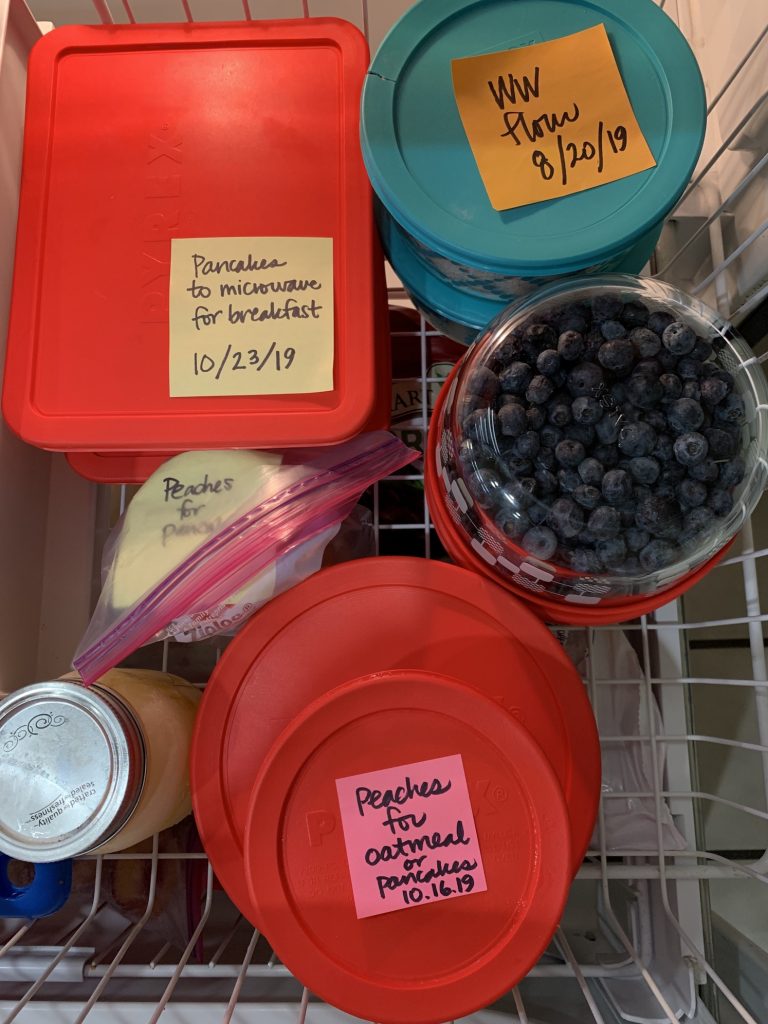 I cooked wheat berries (kernels) and Irish oats (not together!) and put them in the fridge.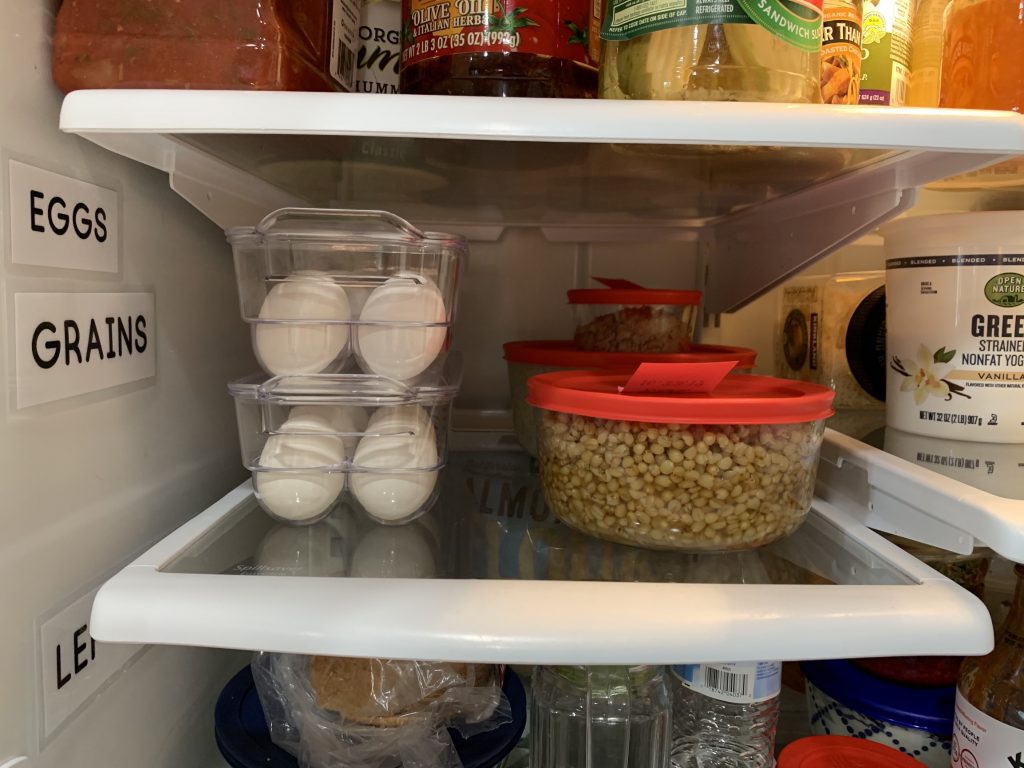 I had already boiled eggs yesterday, because I try to keep boiled eggs on hand. And I already have frozen greens and fruit in the bottom of the freezer for green smoothies.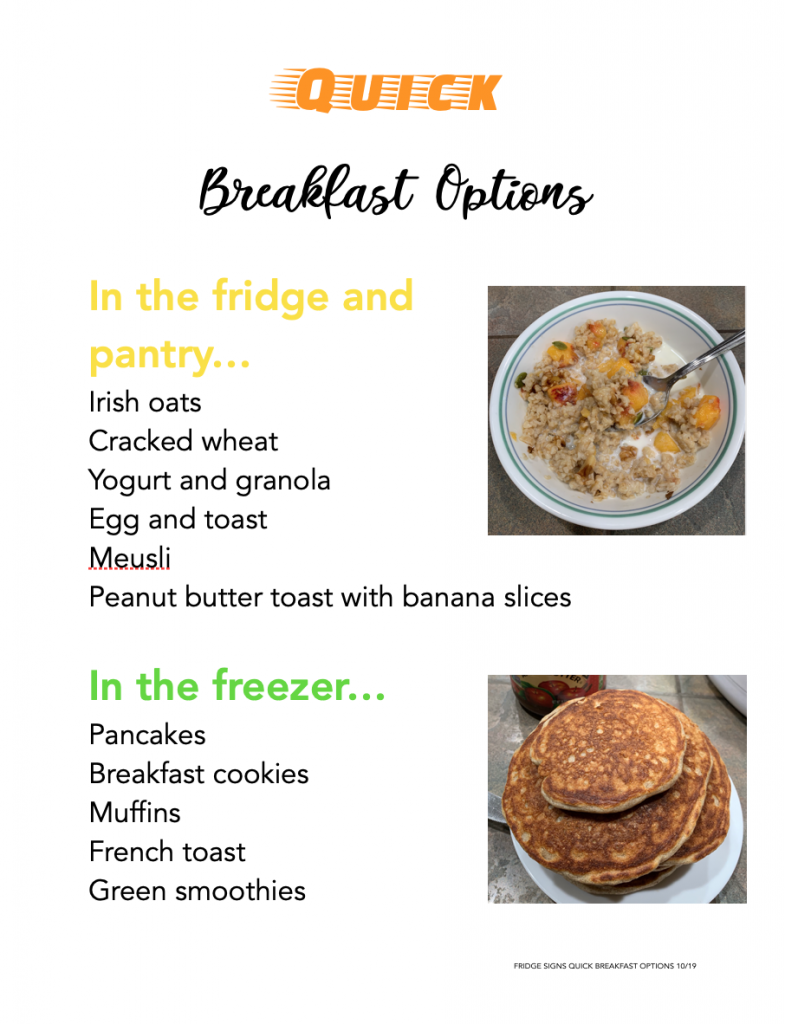 I made a list of breakfast options and stuck it on the fridge.
I will tell them about it today. When the cold cereal is gone (not a super healthy choice), I won't buy more, unless we are on vacation or someone wants it for their birthday. Although this last weekend, I said no more sugar cereal on vacation. We just need to eat better!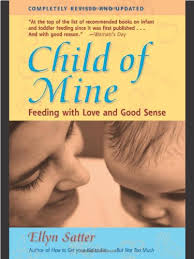 I'm remembering from Child of Mine: Feeding with Love and Good Sense (by Ellyn Satter) that when it comes to food, a mother's job is WHAT and WHEN and a child's job is HOW MUCH and WHETHER. (I think that is what she said. It's been a long time since I read it, and I can't find the book in my library right now….). So I've decided what is healthy and what are the choices, and they can choose from those choices whatever they want on days when I'm not preparing it for them.
We'll see how it goes. I'm sure it won't solve all our breakfast problems, but I'm hoping it improves things.
I'll let you know.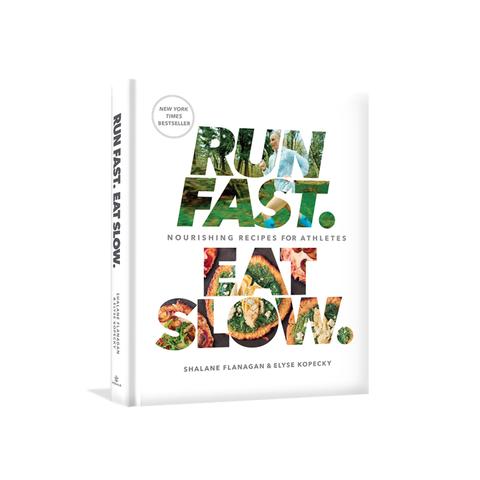 P.S. The recipes I'm currently using for breakfast cookies and "Superhero muffins" come from the cookbook Run Fast. Eat Slow. Nourishing recipes for Athletes by Shalane Flanagan & Elyse Kopecky.
AND I heard this great quote today from Gordon B. Hinckley to know if our good ideas are promptings or not:
"How do we recognize the promptings of the Spirit?" President Gordon B. Hinckley read Moroni 7:13, 16–17 and then said: "That's the test, when all is said and done. Does it persuade one to do good, to rise, to stand tall, to do the right thing, to be kind, to be generous? Then it is of the Spirit of God. …
"If it invites to do good, it is of God. If it inviteth to do evil, it is of the devil. … And if you are doing the right thing and if you are living the right way, you will know in your heart what the Spirit is saying to you.
"You recognize the promptings of the Spirit by the fruits of the Spirit—that which enlighteneth, that which buildeth up, that which is positive and affirmative and uplifting and leads us to better thoughts and better words and better deeds is of the Spirit of God" (Teachings of Gordon B. Hinckley, 260–61).

(Click here to go to the source of this quote online.)
---
---